"Say goodbye to contaminated sites: Introducing more order can also have a positive effect on the results of the 2017 audits."
– Marco Limonio –
Marco Limonio is responsible for 'Asset Recovery' at Opel. This job sounds like it benefits the company, and it does: The Central Manufacturing Engineering specialist ensures that production means that have fulfilled their duties at one part of the company can find new opportunities for use at another. This is all done through the Asset Recovery database. Every employee in the corporate group can access this through SharePoint. You can browse through the database to get an overview of available used systems and tools, which might spare you the need to make a new purchase. You can also offer up devices that are no longer needed in your division. "We designed a very user-friendly menu layout to encourage that," explains Marco Limonio. It works similarly to an Excel sheet.
ROBOTS TAKE A TRIP
The database can be used to move robots to new places in the company, for instance, or to relocate control units for control cabinets, tip dressers, and welding cell boards. Over the past few years, around 90 handling and welding robots from Ellesmere Port were moved to plants in Saragossa and elsewhere. "Maintenance, rehauling, reprogramming, and transport to the defined destination all cost money, of course, but far less than the costs of a new purchase. This internal marketplace has allowed the company to save around €1.7 million," calculates the Asset Recovery specialist.
---
SCRAP AS RAW MATERIAL
The scrap produced each day at 23 Opel/Vauxhall production facilities in Europe is recycled, reused, or used for generating power. The company carries out recycling processes that do not rely on any landfills. As such, Europe (including the British plants in Luton and Ellesmere Port) is the first GM region in the world to have succeeded in completely eliminating landfill waste from its manufacturing facilities. General Motors leads the automotive sector in forgoing landfill waste, with 131 locations that do not use landfills
---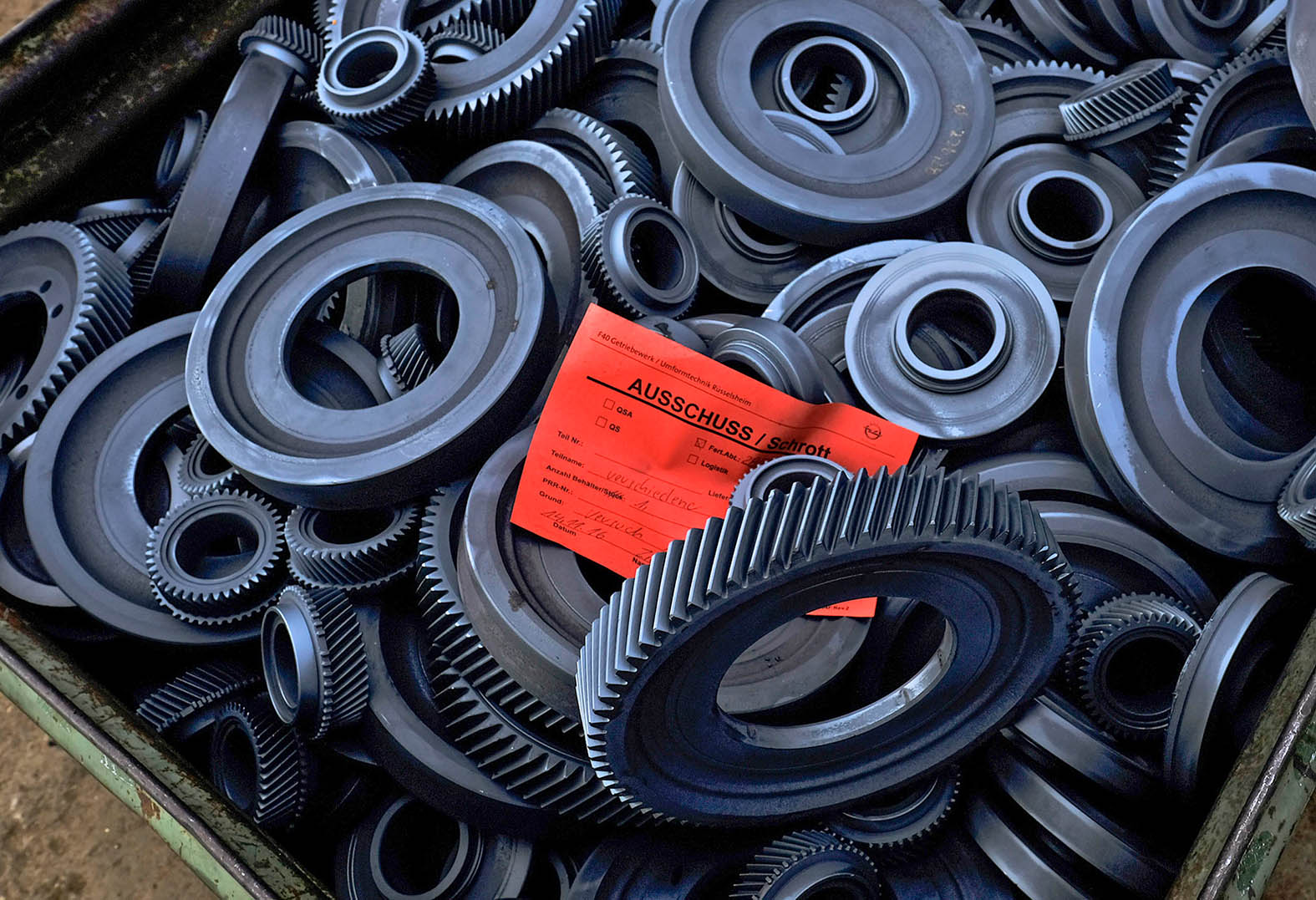 No Employee Sales
Can employees also buy discarded tools? "It might seem obvious that they could, but lawmakers have actually put a clear stop to that," emphasizes Jörg Kallnischkies. And there aren't any exceptions to the rule, either. Opel is an automotive manufacturer. That means the company can't make any guarantees for used production means produced by other parties – which is why these means also can't be passed on to private individuals.
If nobody at Opel is interested in the discarded industrial machines, then Jörg Kallnischkies steps up to the plate. He makes Propulsion purchases for Opel. "If there are no internal takers, we call on a specialized service provider. They estimate the good's chances on the market and organize an online tender for us. We then decide who to sell it to – of course, we're happy to pass it on to the highest bidders."
Jörg Kallnischkies sells systems, but the bulk of what he sells is scrap, through so-called 'scrap sales.' This business really pays off. "80 percent of our scrap volume comes from our pressing plant," Kallnischkies reports. The remainders of the giant steel coils that are pressed to make vehicle shells can be monetized at several hundred euros per ton. Aluminum fetches an even higher price: This light metal is up to ten times as valuable as steel scrap. Cooper and other precious metals, including premium tool steel, can even fetch up to 30 times that amount on the market. For that reason, it's important to "keep your eyes peeled," as Kallnischkies puts it.
"Keep your eyes peeled: Copper and other
precious metals are particularly valuable."
– Jörg Kallnischkies –
The material is registered and collected in Rüsselsheim, Germany, at the plant's scrap yard. Once tons ready for sale have been assembled, Kallnischkies offers them for purchase to scrap dealers from all over Germany. Beata Pudelko coordinates scrap sales for all of the other European Opel sites from the Polish site in Gliwice.
Last update January 2017