Do without a new Opel because of Corona? That is out of the question for Bernd Schwibinger –especially in light of the even more attractive leasing rates offered by Employee Sales. This time around, Bernd Schwibinger opted for an Opel Crossland X in Quartz Silver. And to make the trip from Hahnheim in Rheinhessen to Rüsselsheim even more worthwhile, he brought along his daughter Julia Metten. She drove away from M118 at the wheel of a Crossland X in Nautic Blue.
The fact that they can enjoy the employee conditions is thanks to grandfather Heinz Schwibinger, who once worked in quality control at the Rüsselsheim development centre. How come? "Because purchase and leasing eligibility at employee conditions also applies to former Opel employees and their relatives," explains Keywan Hemmati, Head of Marketing and Communication of Employee Sales. And "relatives" is very broadly defined: "They can also be half-sisters, nephews, cousins or stepchildren." Or partners living in the same household. The same applies to novice drivers who meet the "relative" criteria and want to get to know their first Opel as part of the German "accompanied driving" programme. And: "There is no limit on the number of Opels that can be leased." If the current or former Opel employee who makes the special conditions possible for his or her family is unable to come along personally to sign the contract, a power of attorney and a copy of their identity card suffice.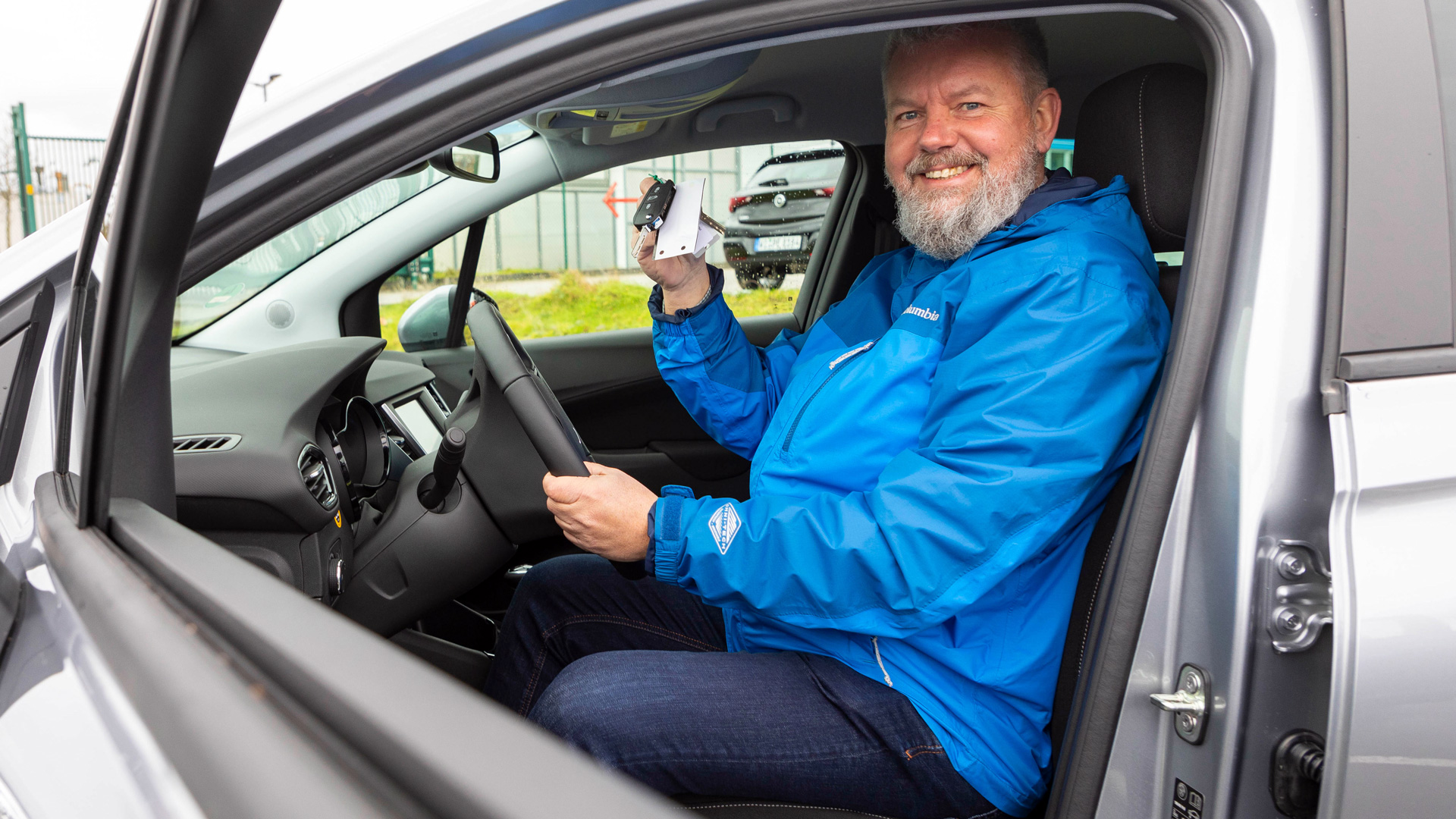 Once eligible, always eligible
Bernd Schwibinger would even be eligible twofold. Because until ten years ago, the purchasing specialist himself worked for Opel – "and of course our benefits continue to apply to him," says Keywan Hemmati. But leasing under the name of the senior Mr. Schwibinger is a tradition in their household. This Crossland X is already the tenth Opel Bernd Schwibinger has leased, and it's daughter Julia Metten's third leased Opel. Why the Opel Crossland X? "I'm 57 years old now, so I like to sit a little higher," explains the father. As is almost always the case, he selected the winter package and trailer hitch options so that he can transport refuse from his garden and install a bicycle rack.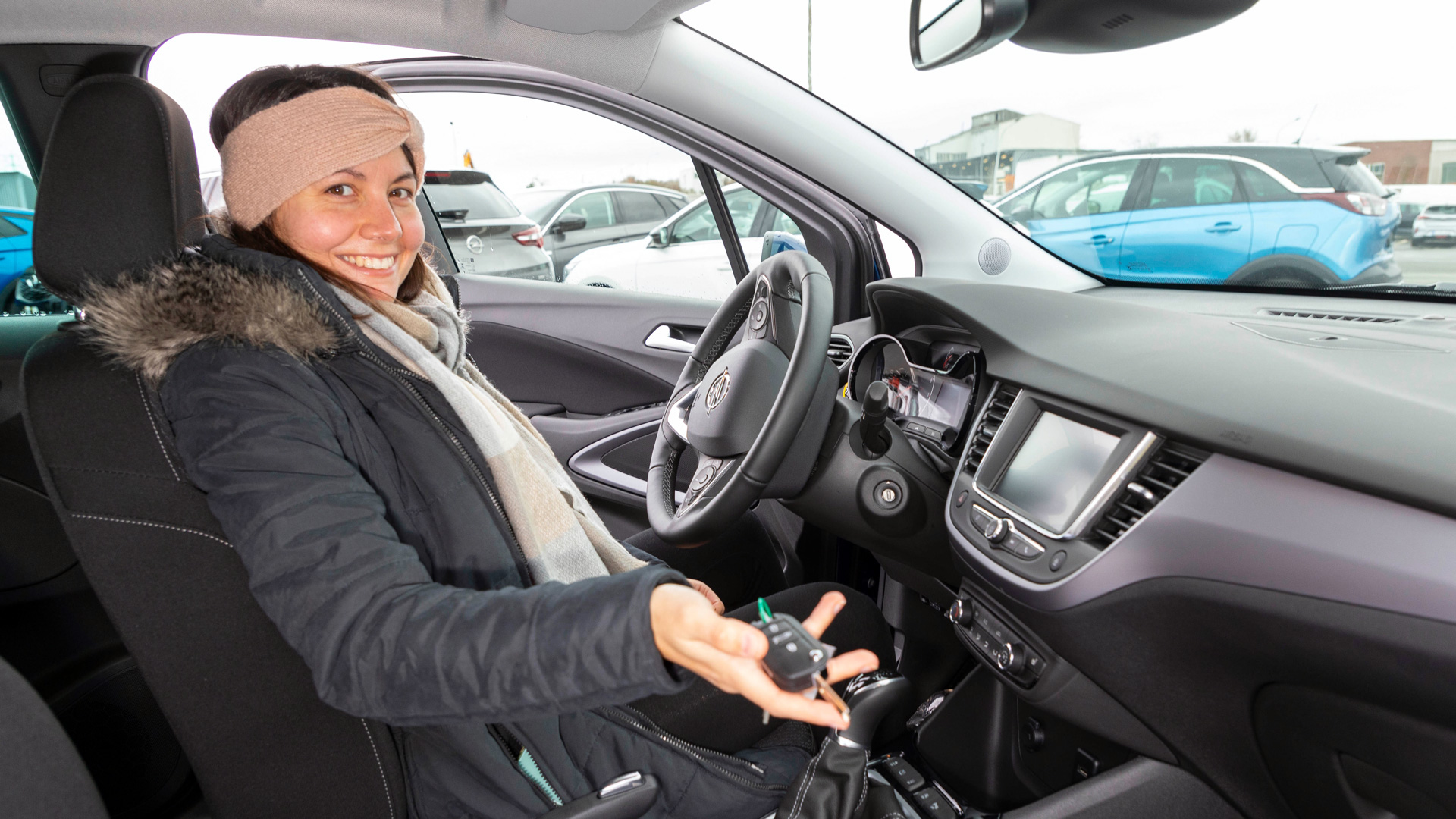 This time the choice was particularly easy
Bernd Schwibinger is not set on one particular model. Over the past years, he has driven the entire Opel model portfolio, from the Adam to the Insignia. He particularly enjoyed the Opel Cascada at the time: "I took advantage of a frequent driver offer during the summer months – ideal for driving a convertible."
He will remain flexible when choosing his next car in the future. "When it's time for a new lease, I look at the current offers and choose what I think is best." This time it really wasn't difficult for him: a Crossland X Edition for one per cent of the recommended retail price, i.e. for just €215 per month – an easy decision.
The Opel models Crossland, Zafira Life and Combo Life can now be ordered with regular leasing for 1.0% of the RRP and for 1.2% of the RRP with frequent driver leasing.
Examples:

Regular leasing at 1.0% [1]:
Crossland Edition 1.2 Petrol 61 kW (83 hp)
215,00€ per month
Combo Life Edition 1.2 Turbo Petrol 81 kW (110 hp)
247,00€ per month
Zafira Life Edition S 1.5 Diesel 88 kW (120 hp)
441,00€ per month
Frequent driver leasing at 1.2% [2]:
Crossland Edition 1.2 Petrol 61 kW (83 hp)
258,00€ per month
Combo Life Edition 1.2 Turbo Petrol 81 kW (110 hp)
296,00€ per month
Zafira Life Edition S 1.5 Diesel 88 kW (120 hp)
529,00€ per month
[1]Monthly leasing rate for 9-month term, 14,850 km mileage, no down payment (taxes, partial and comprehensive insurance included)
[2] Monthly leasing rate for 6-month term, 22,500 km mileage, no down payment (taxes, partial and comprehensive insurance included)