In another two years, the press shop in Kaiserslautern will celebrate its 50th birthday. A corresponding amount of know-how and experience is gathered every day under the roof of production hall K19. However, work in the press shop is seldom "routine" for the employees, as the technical demands and challenges of the industry are advancing too rapidly. A new 80-ton press table is now in operation where press line 2 stood at this time last year. Likewise, a furnace, 40 metres long.
"For the first time in our history we are relying on hot forming", says Andreas Möbus, Operations Manager and project leader. Up to now, Opel parts manufactured using this process were obtained from external suppliers.
Softly shaped at 930 degrees –and harder than any other steel when cooled
Whereby "warm" is definitely an understatement. A sheet metal part is heated in the oven to up to 930 degrees Celsius – and is correspondingly soft. In a matter of seconds, it is pressed into the desired shape and cooled, thanks to water pumped at high pressure through channels embedded below the surface of the tool.
80
tons is the weight of the press table
Despite their small thickness, the hot-formed parts have a strength that cold-formed steels cannot achieve. It is therefore no wonder that "hot-formed steels" currently represent the fastest growing group of materials in the automotive industry.
On the one hand, they help to save weight and thus reduce fuel consumption and thus CO2 emissions from vehicles. On the other hand, thanks to their stability, they can offer the vehicle occupants the highest possible level of protection.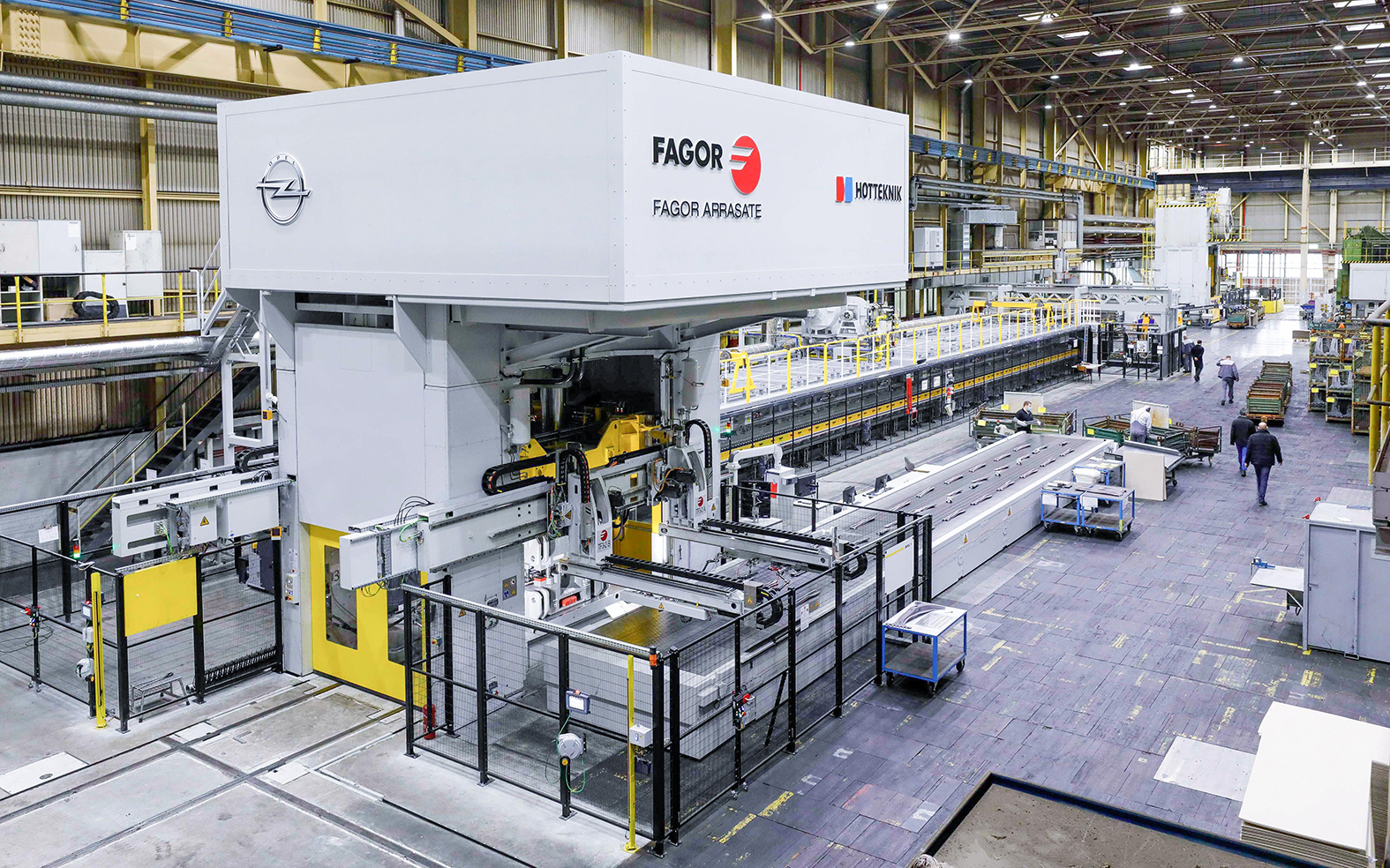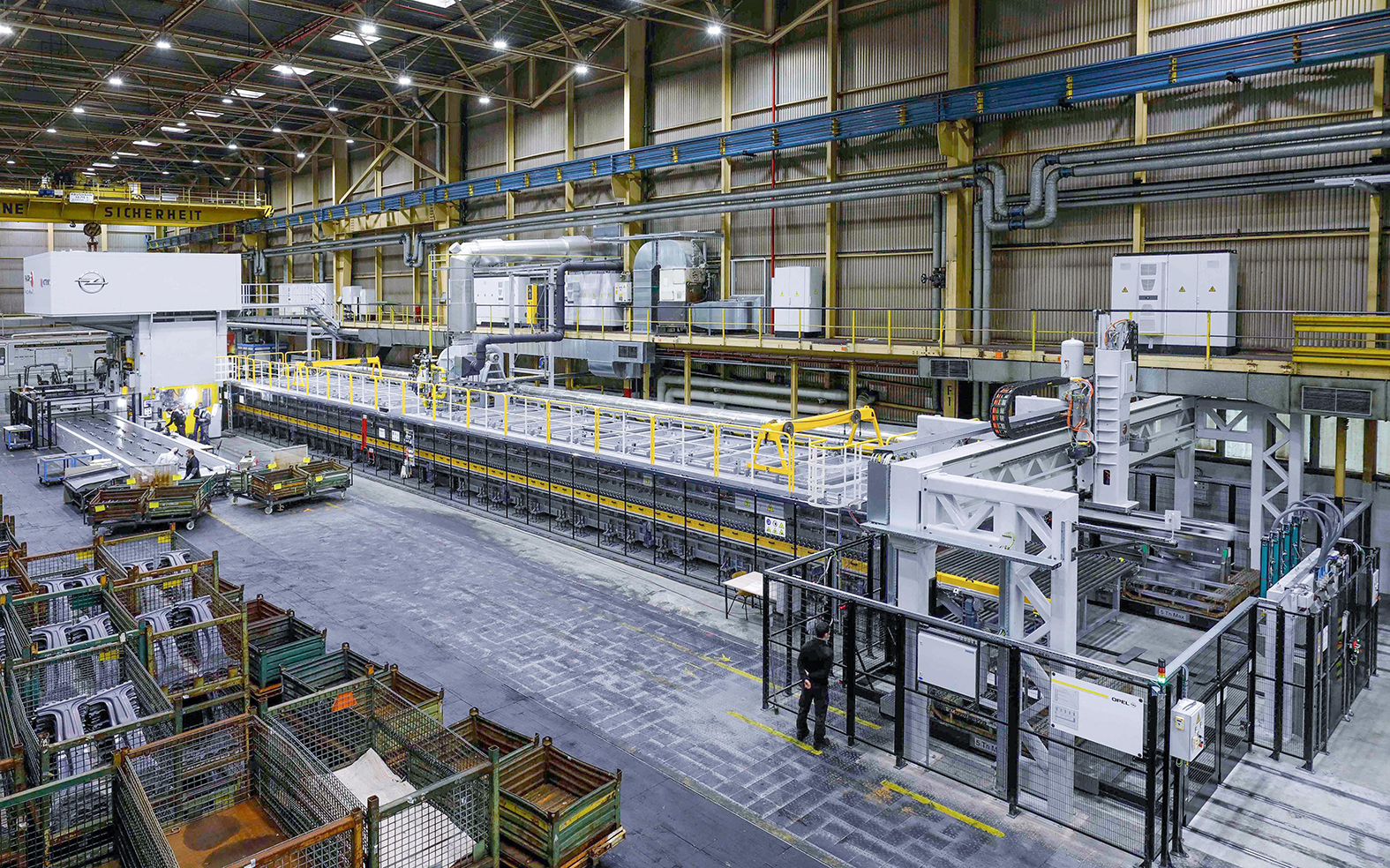 Ideal for crash-relevant parts
Hot-formed steels are therefore used in particular for the parts of the body-in-white that are relevant for the vehicle's crash safety: cross bracing in the front doors, reinforcements in the A-pillar, in the ceiling and at the rear. In the new Mokka there are a total of eight parts, which are formed from high-strength steel made in Kaiserslautern. "We also supply a few more models from various group brands," says Möbus.
8
high-strength steel parts of the new Mokka are made in Kaiserslautern
The new machines, which also include a 25-metre-high chimney, were installed last year. At the same time, the team on site was also familiarised with the new procedure. "The press is special, but learning how to use it wasn't so difficult," says the project leader, who has been with Opel for 26 years. Like his colleagues, he already knows many kinds of press. "The oven was really new to us."Two laser cells have also celebrated their premiere at the Kaiserslautern plant. Contours are cut into them after hot forming. They also make it possible to laser cut right and left parts that have been formed together on a blank.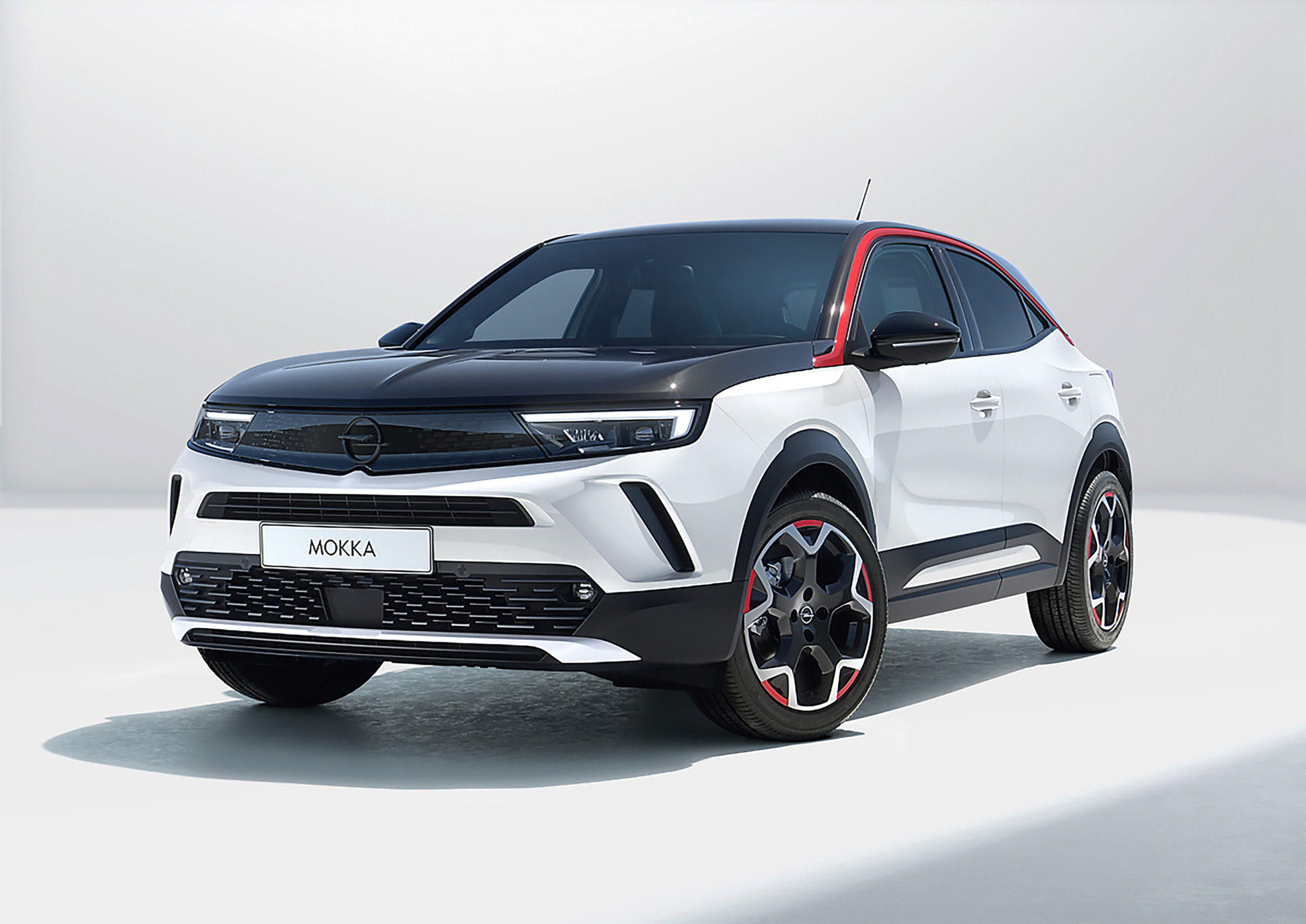 Thierry Vingtans:
"A vote of confidence for the team"
The new installation officially went into operation in mid-January. Plant Manager Thierry Vingtans welcomed Opel CEO Michael Lohscheller and HR boss Ralph Wangemann to K19. "This investment in innovative technology shows once again that we can bring new projects to our facilities if we do a good job and compete for it," explains Lohscheller. "And it confirms that our plant continues to play an important role in the company's production network" adds Vingtans. "It is a vote of confidence in the team here in Kaiserslautern."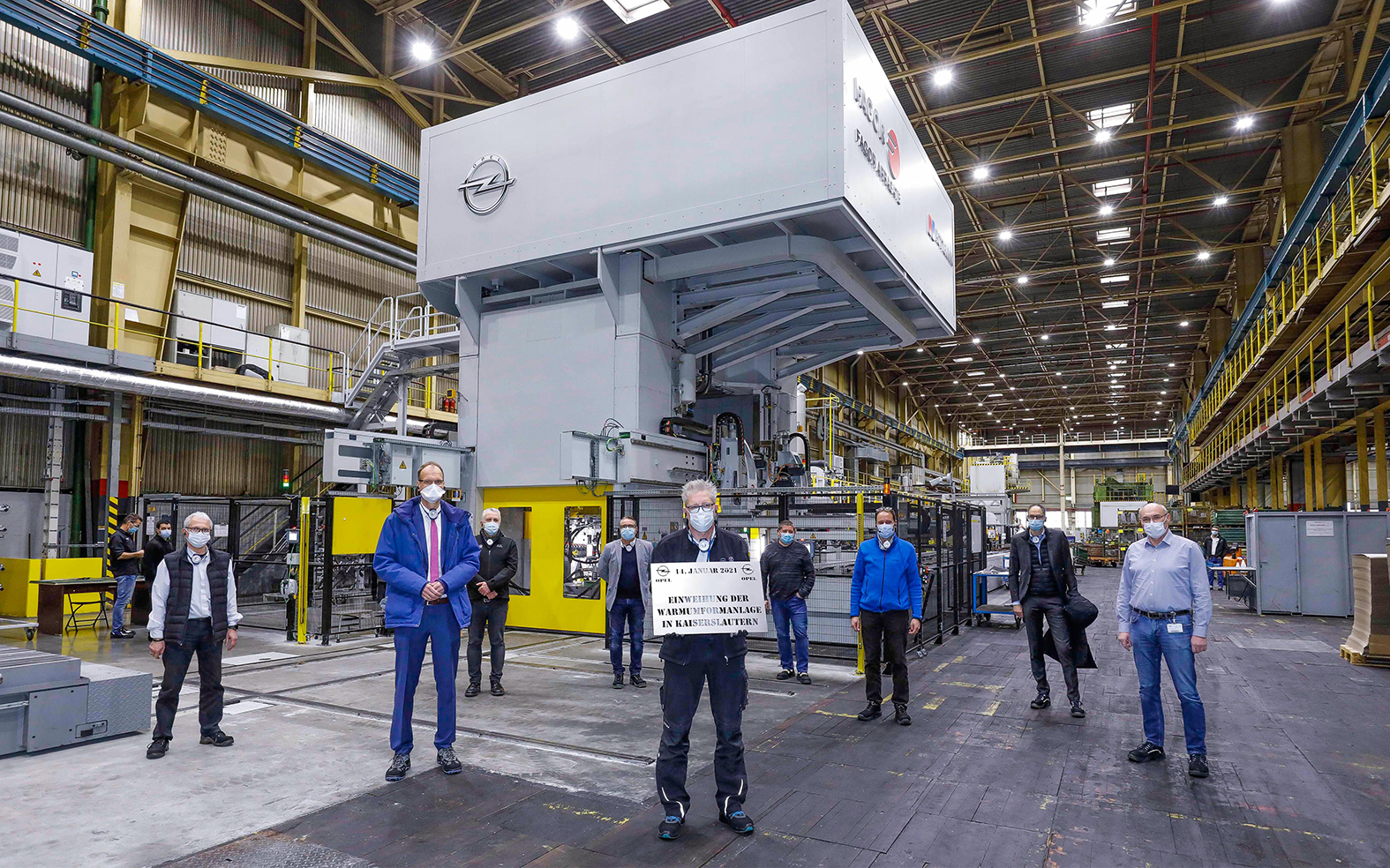 ---
January 2021