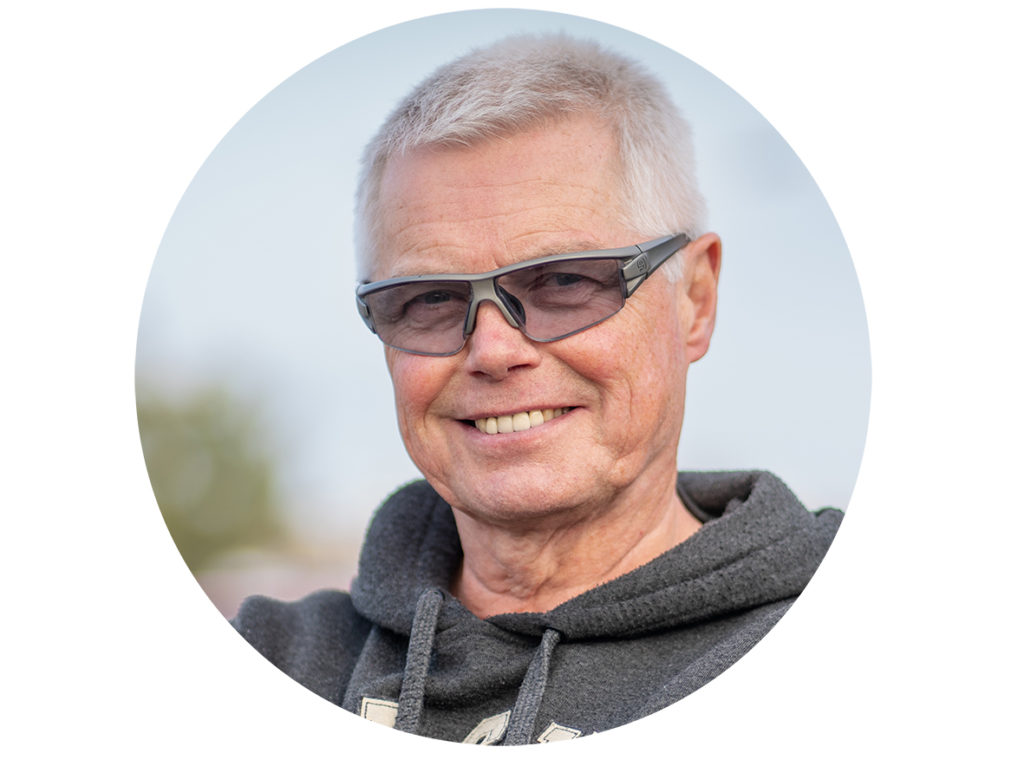 Felix Egolf is a hypermiler – someone who deliberately drives a car economically. How does he drive an Opel Insignia 1.5D with an average fuel consumption of 3.15 litres? "With increased tyre pressure, a light right foot and an alert eye. When conditions are right, I also switch the car off sometimes, let it glide. It's all about making the best use of kinetic energy."
Nothing new, a minimum-fuel-consumption drive like this? That's what I thought too. With a little foresight, a light right foot and plenty of slipstream from trucks, you can easily drive a mid-size limousine at under five litres per 100 kilometres. What's so special about that? And above all: record-breaking? How wrong I was. It all has to do with Felix Egolf. A retired Swiss pilot with a strong handshake, a strong voice, strong charisma. Felix Egolf is one of those guys who takes on a cause with a lot of conviction. Failure? Not an option.
He fills up the tank of the silver Opel Insignia. A perfectly normal limousine in metallic silver, equipped with a three-cylinder turbo diesel. 300 Newton metres, six-speed manual transmission, a start-stop system – that's the only fuel-saving technology on board. "I'll fill the tank to the brim and increase the tyre pressure to around three bar, as is permissible when loaded," explains Felix Egolf, smiling at Luisa. The young petrol station attendant is about to seal the tank. So that no clandestine refilling is possible. Meanwhile, the Swiss hypermiler gets himself a coffee and happily bites into a croissant. "I'm curious to see if the 2,000 kilometres can be done on one tank."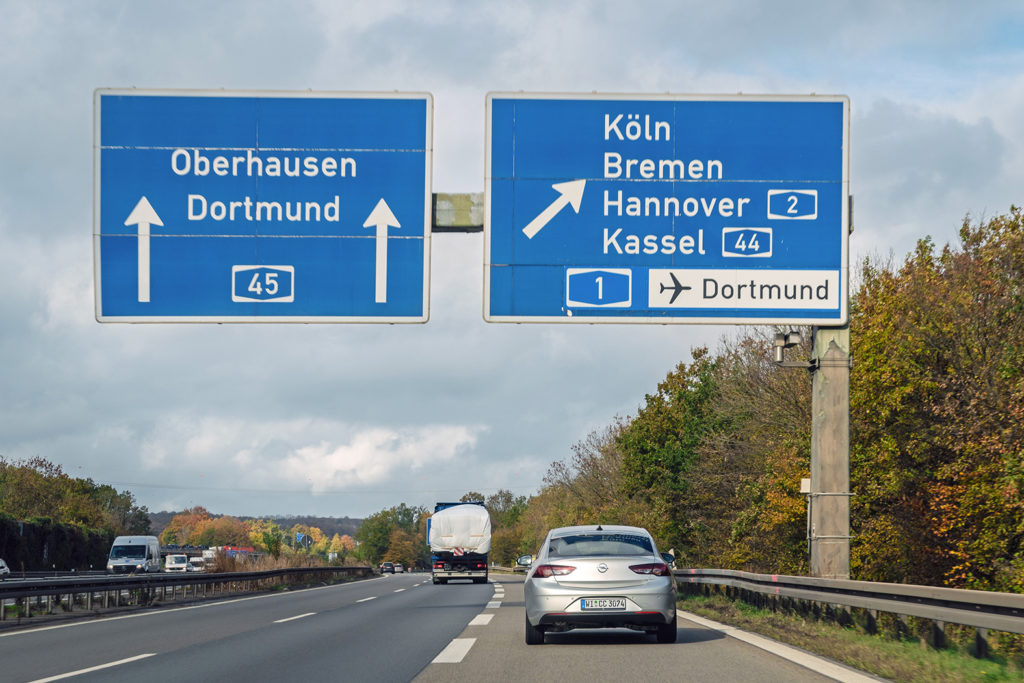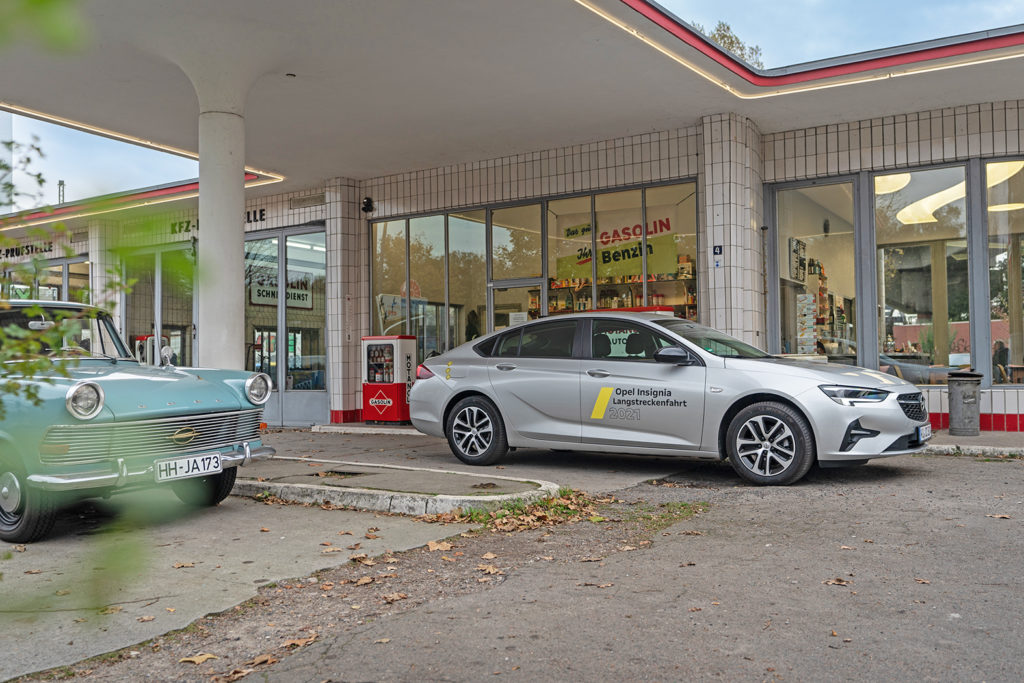 Happy Hypermiling
Hypermilers? This is what the people are called who have made it their mission to maximise fuel efficiency, so to drive a car using as little fuel as possible. Or an e-car with little energy. Their aim is to show how much influence the driver has on this. "More than some people can even imagine," says Felix Egolf. "Modern cars are becoming more and more economical. Every gramme of CO2 matters. But one variable is rarely taken into account: the driver. Yet the driver has a fundamental influence on a car's fuel consumption – and thus indirectly on the environment." In other words: what good is it if the most economical car is developed, but it is driven without any awareness? Felix Egolf is firmly convinced: "Everyone could achieve lower consumption."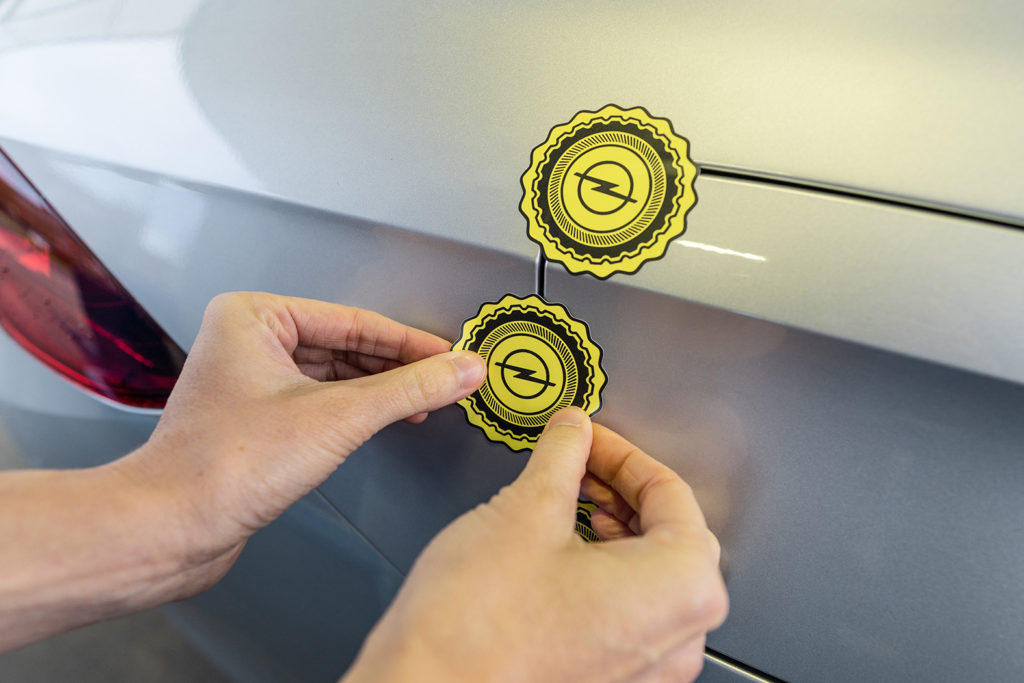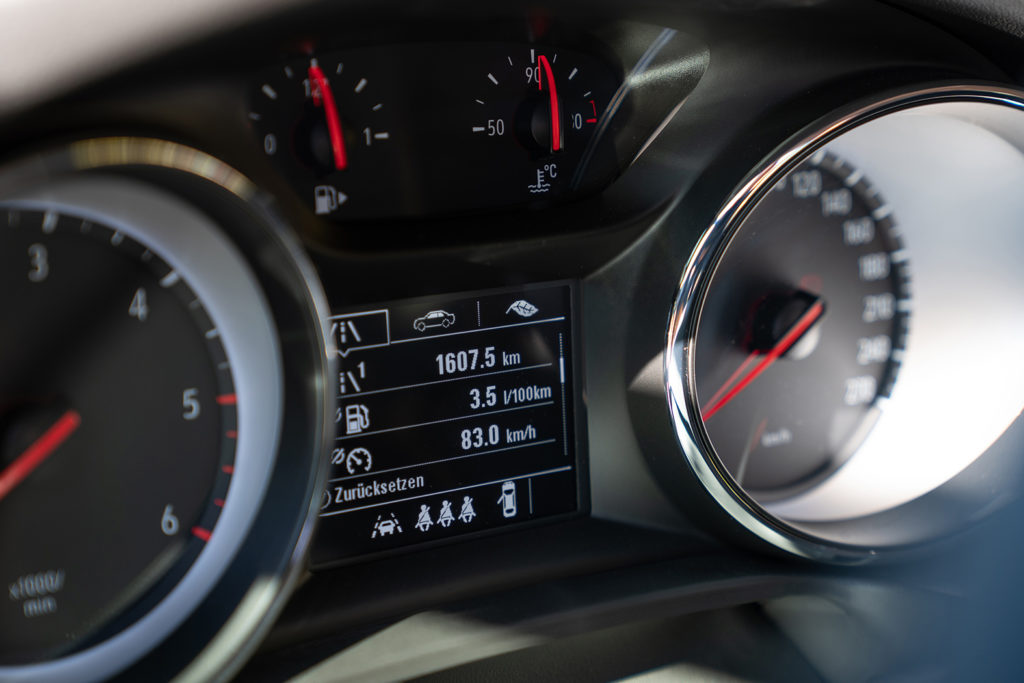 "The influence of the driver is greater than some people can even imagine."
To back up this thesis, Felix Egolf wants to drive a big loop through Germany – in the best case over 2,000 kilometres on one tank. The first part of the tour leads from Rüsselsheim past Dortmund to Hamburg. Apart from a pit stop for the driver, the Insignia covers the first 400 kilometres without a break – the fuel needle twitches in the north for the first time.

We follow the silver Opel flagship in another vehicle so as not to influence its weight. Near the port of Hamburg, we take our first break at the vintage petrol station. Felix Egolf is full of energy and tells us how he drives economically: "With foresight and a light right foot. I often switch off the car to use the kinetic energy."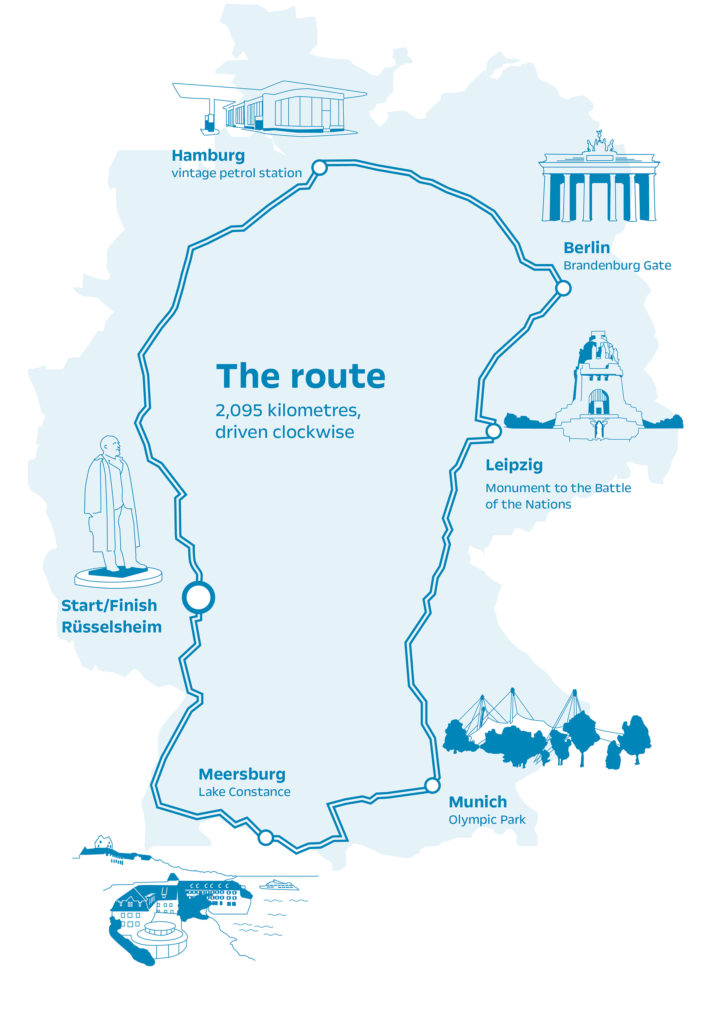 The start and finish are in Rüsselsheim, the route is clockwise – and in cool weather. In order to reproduce a realistic profile during the journey, Felix Egolf also heads for city-centre destinations in Hamburg, Berlin, Leipzig and Munich. He stands in traffic jams. He gets bad coffee at rest stops. Just like in normal life. He also builds in a few stages on country roads so that he doesn't just drive on the autobahn. A positive side effect of the chosen route: the Opel cruised through almost every federal state in Germany.
While he orders coffee and cake, I take a look at his on-board computer: 3.6 litres average consumption. Wow! In Neustadt-Glewe, the destination of the first stage, it's 3.4 l/100 km. The Insignia was on the road for seven hours and 54 minutes today, at an average speed of 82.2 km/h. Of course, as it drove straight through Hamburg. The motorway share of the first day was about 85 per cent. On the second day, the journey continued via Berlin – including a stop at the Brandenburg Gate – to Leipzig. Here, too, Felix Egolf does a city tour, visits the old trade fair and the Monument to the Battle of the Nations, and then cruises all the way to Bavaria to spend the night in Langenbruck. The Insignia covered over 700 kilometres in 8:28 hours. The on-board computer shows 84.8 km/h average speed and 3.6 l/100 km.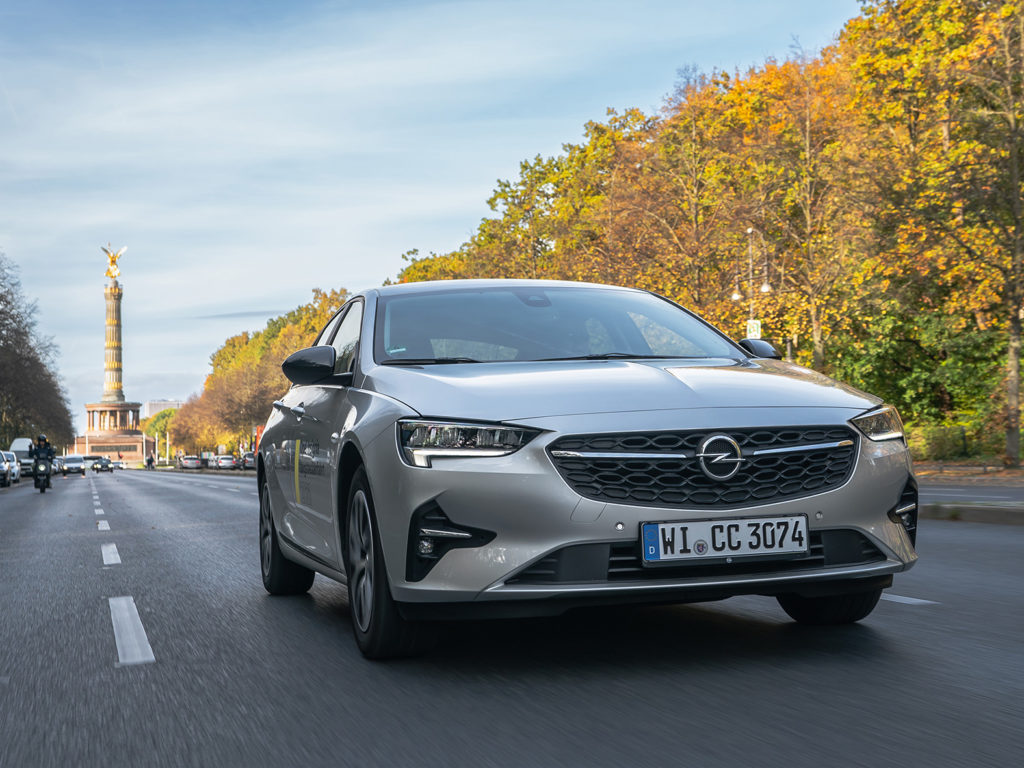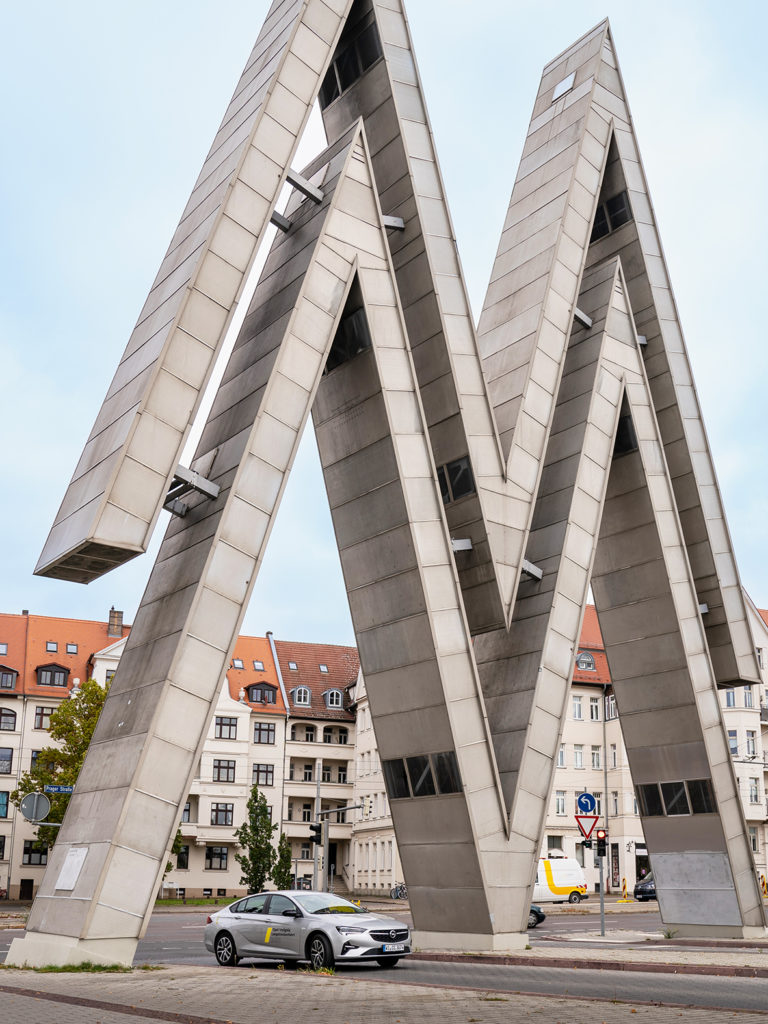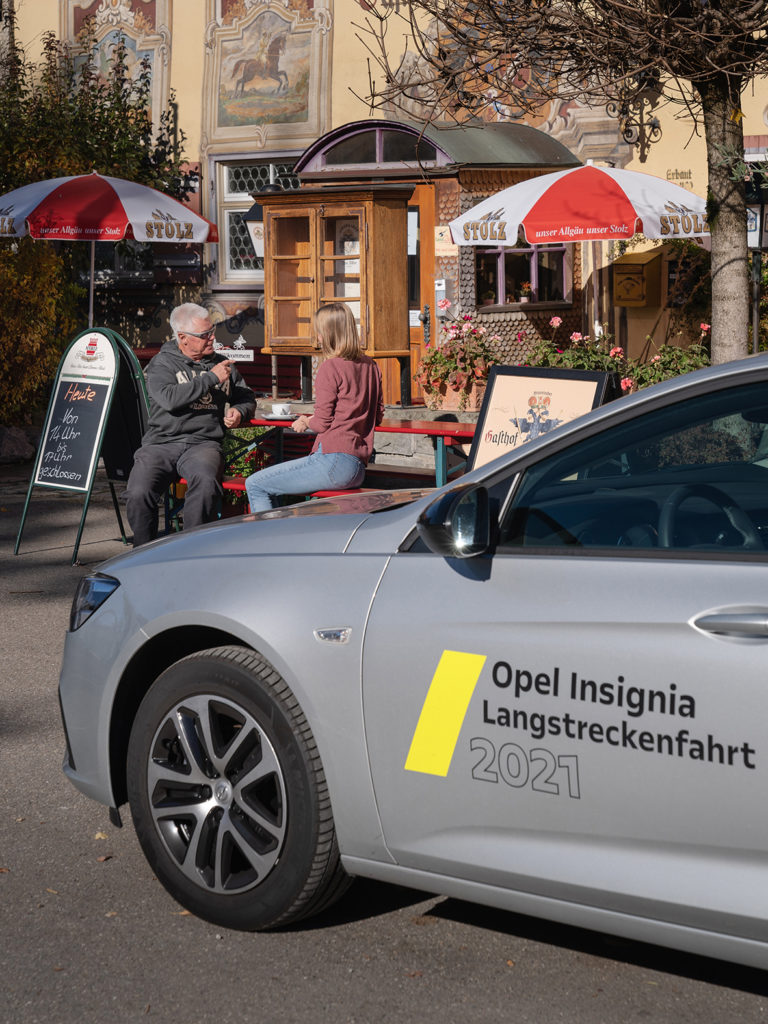 Traffic jam? That's part of it too.
Day three begins foggy. We follow Felix Egolf to Munich, he wants to see the Olympic Park, but gets stuck in rush hour traffic on the way. After 30 extra minutes we are standing in front of the park – and can hardly see anything. The fog is too thick. So we continue towards Kempten and Meersburg. At Lake Constance, the weather is wonderful, we take a long break and chat about speed and fuel. In the process, the hypermiler says: "I estimate that you need twice as much fuel at an average speed of 120 as you do at 90 km/h."
"I estimate that you need twice as much fuel at an average speed of 120 as you do at 90 km/h."
In his calculation, a driver averaging 120 km/h and a driver averaging 90 km/h compete against each other. The former drives for three hours, covering 360 kilometres. The 90 km/h driver needs four hours to cover the same distance. But if you now calculate the average consumption, the following picture emerges: "The 120 km/h driver needs 21.6 litres at 6 litres per 100 kilometres, the 90 km/h driver needs only 10.8 litres. So despite an hour more driving time, the slower driver saves 10.8 litres." At a price of €1.60 per litre, that would add up to €17.28 – or a nice hot meal in a restaurant.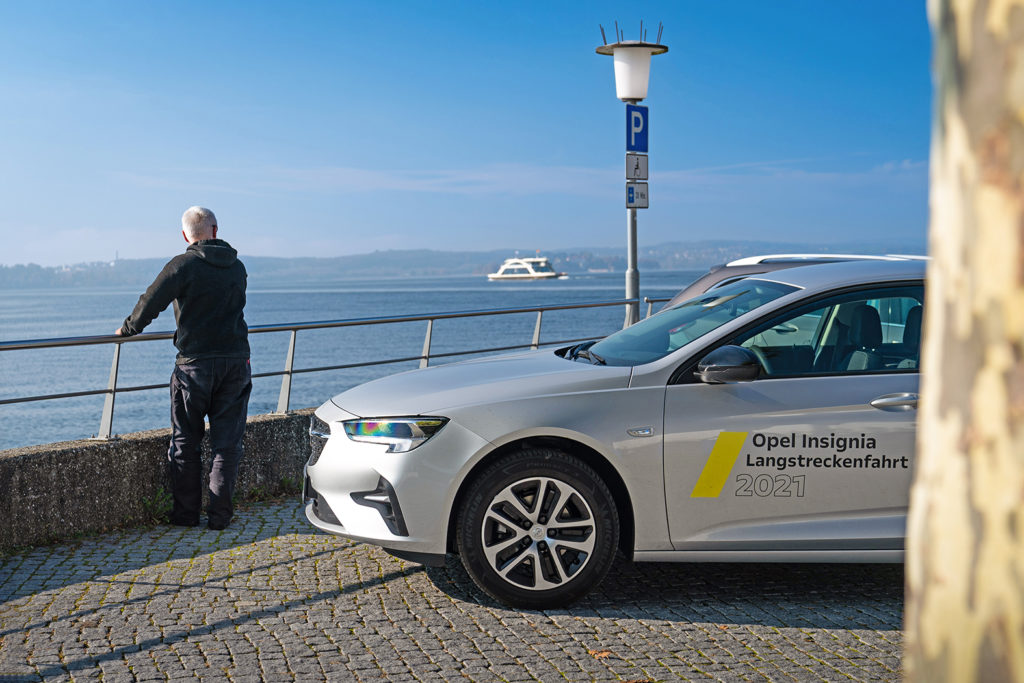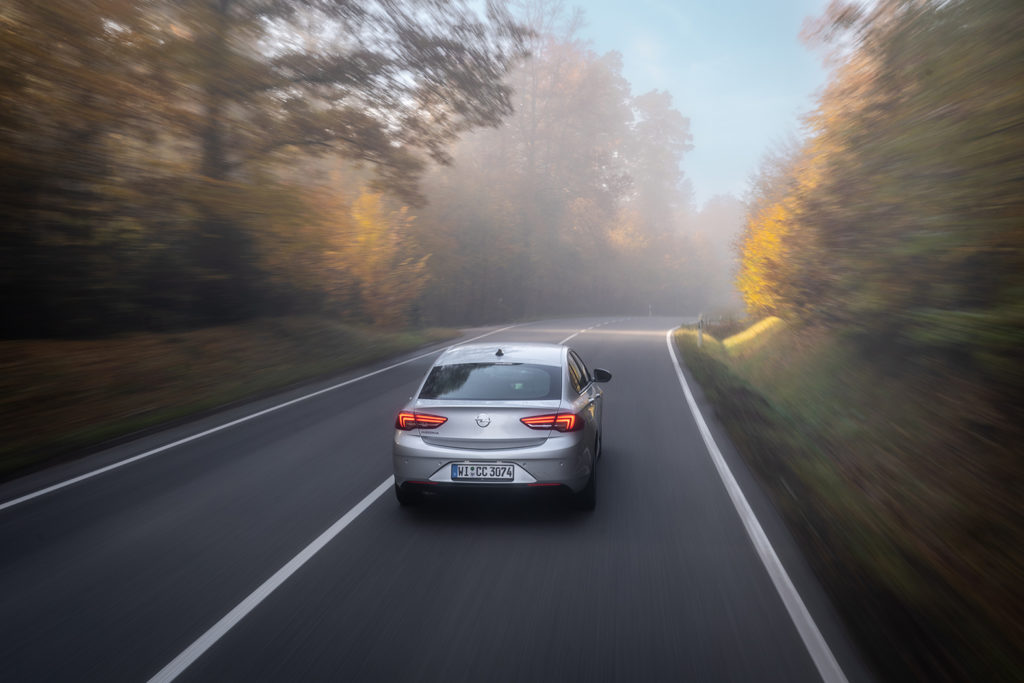 In the evening, the Insignia takes a breather in Riegel, its on-board computer shows 74.4 km/h average speed and 3.6 l/100 km. Much more interesting are the kilometres driven: 1,849 since the start of the tour. And the fuel gauge is at the last mark. Rüsselsheim is still more than 240 kilometres away – so the last stage will be exciting.
2,095 kilometres with 66 litres of diesel
Shortly before noon, Felix Egolf steers the Insignia to the petrol station in Rüsselsheim. This is exactly where he filled up the Opel four days ago. 2,095 kilometres later, he is back. And fills up with 66 litres in front of Luisa. "That's unbelievable," murmurs the petrol pump attendant, while Felix calculates 3.15 litres in his head. "Not bad for a normal limousine," he concludes. And he adds: "Now who says that the diesel is dead?"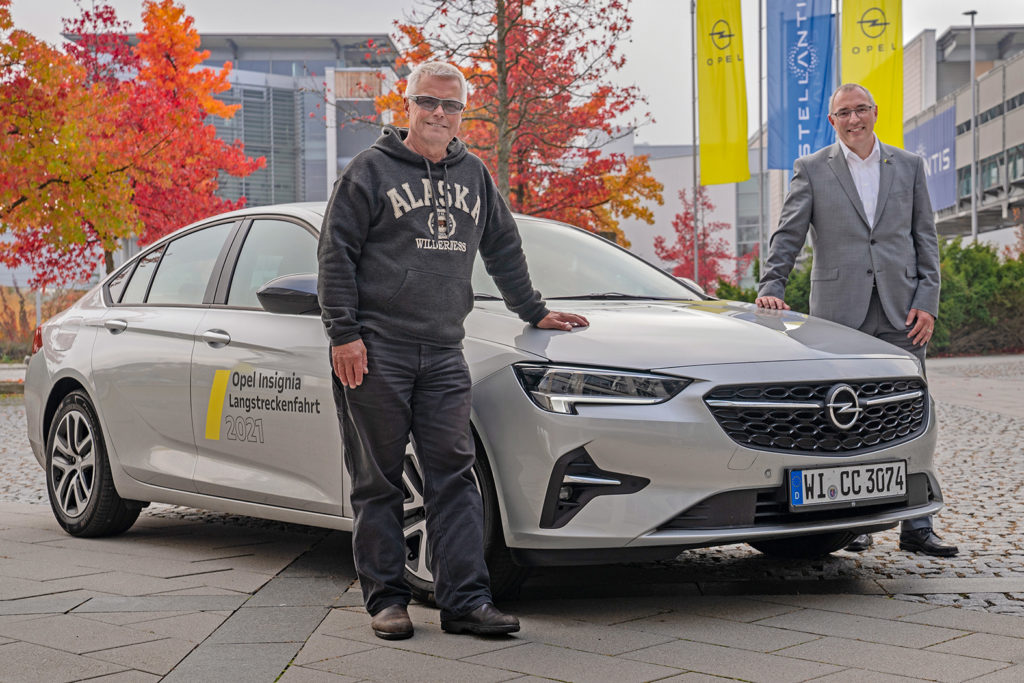 ---
February 2022