Sie haben einen Plan: Umwelttechnik-Studentin Janine Kern und ihr Betreuer Mario Schuller, Koordinator für Umwelt- und Energiemanagement bei Opel. Für ihre Bachelor-Arbeit an der Hochschule RheinMain soll Kern ein neues Beleuchtungskonzept für die Fertig- und Endmontage erarbeiten. Schuller unterstützt die Nachwuchskraft.
Theorie ist Pflicht: Die Studentin stimmt ihre Ideen und Zwischenresultate regelmäßig mit Schuller ab.
Janine Kern has come up with a little ritual. Every morning at around eight, before she takes her seat in the open-plan office in the K171 building, she takes a look at the 12,000 fluorescent lamps that represent her challenge. The lights are hung across several hundred meters throughout the final assembly facility in Rüsselsheim (K170).
The tubes light up the assembly lines and the hallways in the enormous plant complex. They give off a neutral, white light with a color temperature of 4,000 Kelvin (K). Kern claims that "those are good levels for lighting," suitable for the material deliveries, for the employees who fill the vehicles with operating fluids, install doors and seats, or mount wheels, and for the Insignia and the Zafira Tourer that roll off the assembly line.
Each morning, Kern stands at the entrance to the production hall and takes in the action. After a few moments she goes to her desk. The scene from the production hall appears again, but this time much calmer and quieter. You could also say it is more theoretical. At her desk on the ground floor in K171, she analyzes the layout and dimensions of the hallways, assembly lines, and fluorescent lights. The 24-year-old is an environmental engineering student in her seventh semester at the RheinMain University of Applied Sciences and is in the middle of writing her bachelor's thesis – together with Opel.
"My task is to develop a new lighting concept for the manufacturing area," says Kern. LEDs – short for light-emitting diodes – or conventional fluorescent lamps: which technology is more energy efficient while also contributing further to improved working conditions? Which legal regulations apply? And are the lighting concepts in line with the standards of the energy management certification (ISO 50001) that Opel received in 2013?
PEOPLE ARE FRIENDLY AND INFORMAL WITH EACH OTHER
The budding academic is expected to provide the answers and solutions by mid-May, which is when her three-month research and evaluation phase ends. Manufacturing Director Michael Eiermann and Environment and Energy Management Coordinator Mario Schuller are supervising Kern's work.
People are friendly and informal with each other. "We provide Janine with technical and structural data as well as light measuring equipment," says Schuller. "We are also there to open doors for her. There needs to be an open exchange among all those involved in the new lighting concept." Schuller referred the student to Jürgen Kaltbeitzel, in charge of ergonomics internally at the plant, and experts in facility management.
Kern says that two things influenced her decision to come to Opel for her bachelor's thesis. "On the one hand, I wanted to do it at a big company that could challenge my skills and give me some direction. On the other hand, it is important for me to feel at ease among other people."
FIRST SCUDERIA MENSA, THEN AN INTERNSHIP
Originally from Wiesbaden, Kern had previously been involved with Opel, initially while working in marketing at Scuderia Mensa, the racing team of the RheinMain University of Applied Sciences sponsored by Opel, and later as an intern in Opel's environmental department. "Then it became clear that it would make sense to work here on my bigger project, the bachelor's thesis."
What is in store for the future? "It would be really cool to work at Opel," says Kern. "But I'm just taking it one day at a time. First I will finish this project and then go on to do my master's degree." Kern is looking forward to being graded on her bachelor's thesis and also to receiving the feedback from the manufacturing team. "Taking responsibility is what really motivates me. That's why I'm happy to be here."
Text: Andreas Wollny / Photos: Rudolf Mehlhaff (Asterion)
Opel and Talent Recruitment
Bachelor's and master's degrees – Every year, up to 350 students work on their theses or do an internship at Opel. Carsten Brust, Talent Acquisition Manager, explains how both sides benefit.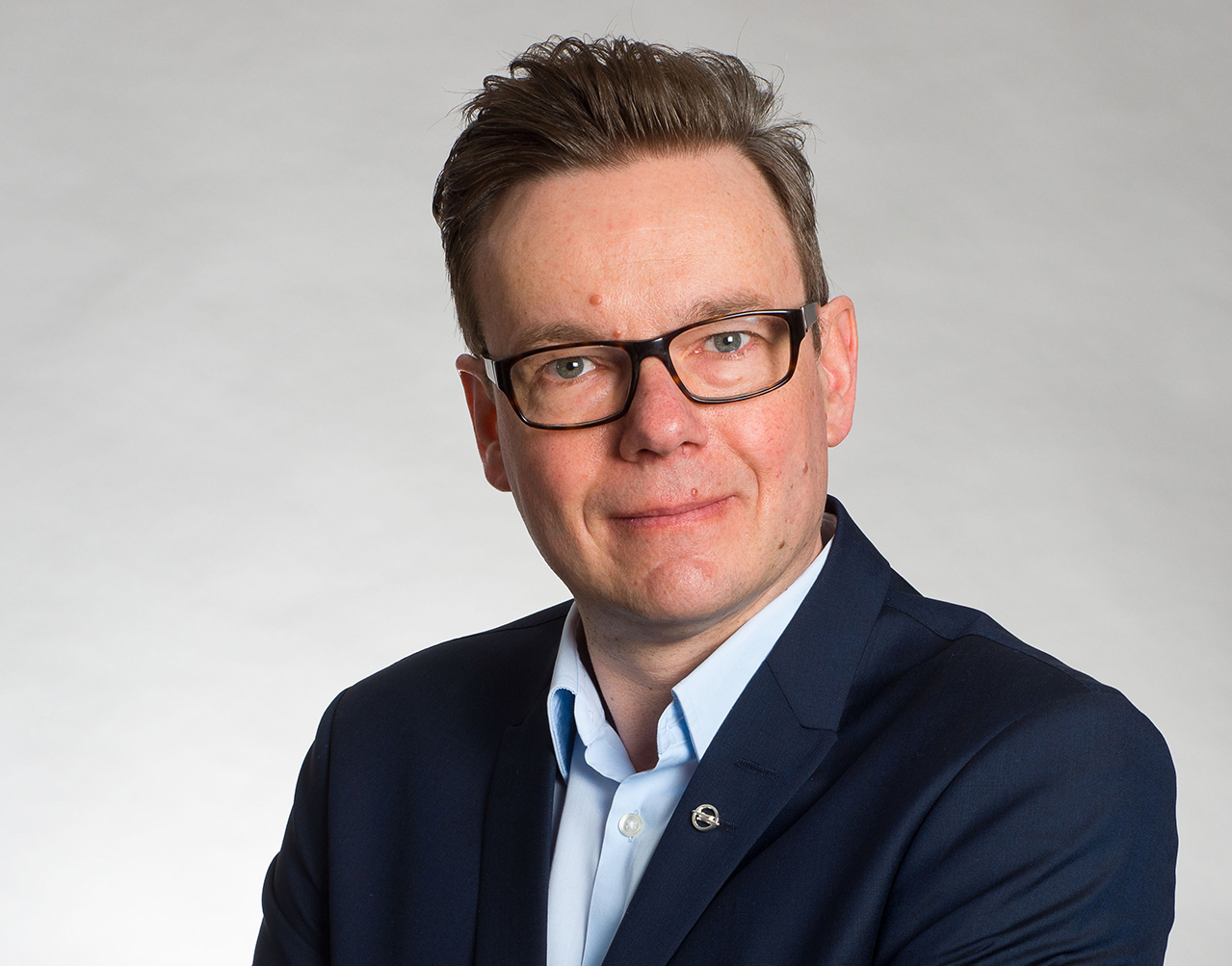 Mr. Brust, which courses of study are supervised the most at Opel? We work mostly with mechanical and electrical engineering students. But we also have some economics, education science, and psychology students.
The two last fields you mentioned are not typical for the automotive sector. Technology is of course the name of the game in our industry. But as a group we are also deeply involved in areas such as HR development, continuing education, and the recruitment of new talent, which is what my department oversees. In addition, psychologists also play a very important role in product development.
What is their assignment? One of their tasks involves the optimal integration of automated driving features. This includes figuring out to what extent the assistance systems help the driver without distracting him from the actual act of driving. Manufacturers are interested in partially and fully automatic vehicles for the future and how people fit in with this development. It is an exciting area for psychologists.
What can interns expect at Opel? They generally work 35-hour weeks, whether they stay for two months or six. Each intern is assigned to a manager or a specialist who acts as a personal mentor. Interns also receive pay.
Why is an internship at Opel a win-win situation? Both sides benefit because they can get to know each other. The students become familiar with the work routine, structures, and work-related issues while we get a chance to see whether someone has the potential to join us in the future. Young talents often have a carefree approach and fresh ideas, which can be inspiring for employees who have been working for some time.
How to apply for
an internship
or on the career page
on the Opel website.