On this International Women's Day, the Opel Post comes from us. With topics from women and stories about women – for everyone. We are the Women Engaged for PSA, WEP for short, and we are committed to equality in every way. Our 800 members already form a network in 21 countries. In Germany, we are organised as WEP Germany. For the next two years, I will represent this regional network as President – with excellent support from my deputy Tanja Tiecke. During this time, we will merge our organisation with the 1,400-member Women's Alliance from the former FCA, creating a new large Stellantis network.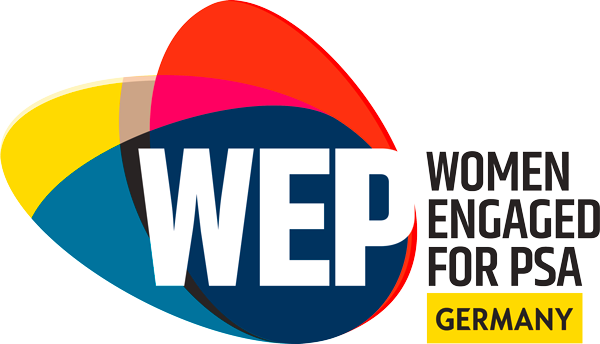 It is our common goal to strengthen diversity and equality in the company.
This will benefit our colleagues as well as our customers. We are developing concepts to improve career opportunities for women and to get them more excited about technical and management careers. For example, we have set up mentoring and sponsoring programmes within the network. In committees such as the "Women Perspective Panel" and the "Opel Women Retail Network", we champion the needs of female customers. We give our female customers a voice by providing our input and advising on product development. After all, it is increasingly women who make the decision on brand and model when buying a new car.
Today in the Opel Post we would like to introduce to you some of our activities and plenty of women's power: for example in an interview with designer Ilka Höbermann, with details on the "Women Perspective Panel" and an overview of our support programmes and options.
Equality has been a priority at Opel Post for years. The proportion of women in the editorial team remains steady at around 50 per cent. Author Regine Rompa played a major role in today's special edition for International Women's Day. As promised – the Opel Post by women for everyone.

Vanessa Repp
President WEP Germany
Contact:
Yammer – WEP GERMANY