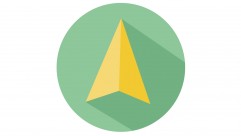 "The form of fuel-saving that I practice requires work and effort from the driver."
– Felix Egolf  –
Strength lies in serenity; the Swiss like to take things slow. Felix Egolf is the perfect embodiment of these two pieces of wisdom, and he is prone to setting records that would be impossible without the two qualities. It's not about racing against the clock, but rather, against the tank. Last week, the former professional pilot achieved his life-long dream when he became the first person ever to travel a distance of 2,000 kilometers without refilling the gas tank – a feat he accomplished in an Opel car. The exact distance covered was 2,111 kilometers. "The car has a huge gas tank, a highly efficient motor, and excellent aerodynamics," Egolf says about the strengths of the Insignia 1.6 CDTI ecoFlex that features start/stop technology and 136 horsepower. But even with these favorable conditions, pushing the limits of efficient-driving requires experience and the right set of tricks.
"The form of fuel-saving that I practice requires work and effort from the driver," says Egolf. This is how it works: He continuously switches off the engine, 'glides' along the road for a while, then changes to a lower gear before switching the engine back on to give the car another boost. But this isn't the only trick. "I plan the shortest, most fuel-efficient routes. I stay in the rightmost lane on the highway and try to keep my driving speed consistently at 90 km/h. Increasing the speed by just 1 km/h would increase the rate of fuel consumption by one per cent," the optimization expert tells us, revealing how much mathematics is involved in what is called 'hypermiling.' This term was coined by American hypermiler Wayne Gerdes, who defines 'miling' as a car's fuel consumption rate as specified by the manufacturer. Egolf adds: 'If you travel farther with a single tankful of gas than is possible according to the official specifications, you are 'hypermiling.'"
---
---
FUEL-SAVING AS AN EXTREME SPORT
The endeavor to cover the maximum distance begins before the journey actually starts. There is some wiggle room in the tank capacity to take advantage of. "According to Opel's specifications, the Insignia can carry 70 liters of diesel and consumes 3.8 liters for every 100 kilometers travelled. This means that theoretically, the maximum distance possible would be 1,842 kilometers," Egolf says. "But the manufacturers always give conservative estimates. You can generally fill up the tank with more than what is officially specified. So I couldn't tell you exactly how many liters of diesel I started off with when I set out in Luzern."
His body weight, on the other hand, is something he can tell us much more precisely. "I weigh 90 kilograms, and I travel with about 30 kilograms of luggage. Other than that, the weight of the car hasn't changed, though I did pump up the tires a bit before the journey – but they were already low roll resistance tires anyway."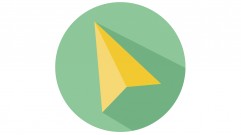 "I stay in the rightmost lane on the highway and try to keep my driving speed consistently at 90 km/h."
– Felix Egolf  –
---
---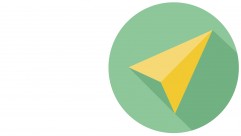 "I avoid traffic jams and urban areas, of course, where I may run into commuter traffic."
– Felix Egolf  –
In strict keeping with his own rules that have arisen over many years – he goes on three to four hypermiling journeys every year – Egolf left nothing to chance when planning the trip. "I avoid traffic jams and urban areas, of course, where I may run into commuter traffic." If I do get stuck in traffic, it means I've had bad luck." But fuel-efficient driving has less to do with luck than with experience. "You need to pay close attention, be disciplined, and concentrate when you're on the road in order to keep your consumption levels low. It requires a lot of work and effort from the driver, but the upshot is that you make a 30 percent fuel saving."
At the same time, it is important for Egolf that the meticulous planning and vigilance do not take away from the pleasure of driving. "If I only cared about the travel distance, I wouldn't have taken the route through the Black Forest, for example. The highest point of my journey was at an altitude of 1,060 meters, and the lowest point was when I was driving along the North Sea at sea level." Obviously, driving on a plane level would have resulted in a greater travel distance. But Egolf sees hypermiling as a hobby, and that level of commitment would have been too mechanical. "My principal aim isn't to set a record, but to have an enjoyable journey."
---
Tips from a seasoned hypermiler
Felix Egolf
---
Take your time on the road: Drive without time pressure and set out early.
Maintain a safe distance: If you stay at least two seconds behind the vehicle ahead of you, you can slow down by simply taking your foot off the gas pedal. 'Waste-free sailing' is how Felix Egolf puts it.
Catch a draft: The optimal speed to maximize distance on the highway is 90 km/h. Travelling two seconds behind a truck saves an additional 10 percent of gas.
Upshift early: Upshift from first gear after you travel the length of your car. Egolf drives at 1,100 rpm in fifth gear in urban areas.
Switch off the engine: If you don't think you'll move for longer than five seconds, switch off the engine (if the start/stop system doesn't do this for you). "Idling increases fuel consumption exponentially."
Adapt to the terrain: Drive in the highest possible gear when going uphill; coast when going downhill.
Find the right curve: If the traffic allows, avoid making sharp turns in order to keep your speed as constant as possible.
Optimize the car: Don't carry unnecessary weight. Fuel consumption increases by 0.3 liters per 100 km for every 100 kilograms of extra weight.