Mr. Strycek, you say that the new Corsa OPC makes its predecessor look dated. Please explain.
Let me revise what I previously said. It makes it look very, very dated! I don't want to go into too many details about the new Corsa OPC. Simply put, we've upgraded everything, and I mean everything, from the chassis, the engine, and the handling, right through to the acoustics. We've managed to take a quantum leap. In other words: We're going to eat our competitors for breakfast!
That sounds quite aggressive. How has the feedback from journalists been so far?  
To be honest, I arrived in Spain with mixed emotions. I was sure that our OPC development team had produced something very special, but you never know. All I can say is 'wow'! The feedback has been tremendous, in some cases earning glowing praise.
What did the chosen route hold in store for journalists in Bilbao to test the new car?
The streets were awesome. The 170-kilometer route we selected for the Corsa OPC included winding roads, coastal stretches, mountain passes, and tight chicanes. The route was perfectly suited to the character of the 207-hp pocket rocket.
---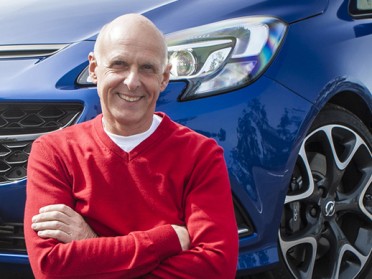 About
Volker Strycek was born on 13 October 1957 in Essen, Germany. Highlights of his racing career include winning the 1986 DTM title in a BMW and coming in first at the 24-Hour Race at Nürburgring in an Opel. Strycek served as Head of Motor Sport at Opel since 1992 and Director of the Opel Performance Center (OPC) since 1998.
He has been a professor at the Technical University of Berlin since 2006 and is Sports President at the Automobilclub von Deutschland (AvD). Strycek has also passed on his passion for racing to his children Lena and Robin, who are successful racecar drivers in their own right.
---
"My work is much more than a dream job; I've hit the jackpot."
How long did it take to develop the 207-hp sports car?
I began putting the package together 18 months ago with development engineer Björn Zuchhold. Our experience in motor sport was naturally a great help, if not the key ingredient. Don't forget, its predecessor, the Corsa D OPC, had been named Hot Hatch of the Year in England. That was already a huge success, so hats off to the team for being able to produce yet another hit.
You co-launched OPC and have been part of team for 16 years. Is it your dream job? 
It's much more than that; I've hit the jackpot. We also of course have a lot of responsibility. There are 25 people in the OPC team, and they've all done an excellent job. We're already keen to raise the stakes once more. You're in for a surprise.
Complete the following sentence: The Corsa OPC is the perfect car for me if …
… the tank is full!
---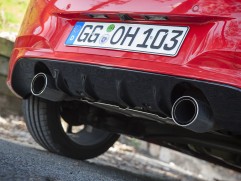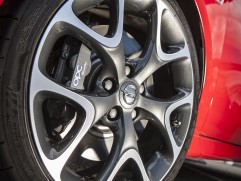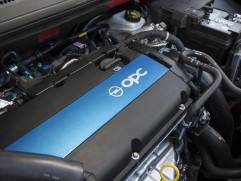 ---