---
  "At 40,
I'm still pretty young


for a rally driver!"
Oliver Selmikeit
---
Some people just can't get away from Opel. Oliver Selmikeit is one of them. As a plant security employee at the Kaiserslautern site, he regularly puts in twelve-hour shifts. In his free time he tinkers tirelessly away at his 1988 Kadett E with 180 HP, which he races on the rally course on the weekends.
Selmikeit has always been a sports enthusiast. Just two years ago, he still preferred to use his own muscle power to get around on two wheels. As a cyclist, he placed in the highest German amateur categories. But as far as cycling goes, older means slower, and Selmikeit was not having any of it. So he switched seats and took up rally racing, a discipline in which his father Werner enjoyed nearly 40 years of success.
FROM MODERN CLASSIC TO 'F8'
The car he chose is a reminiscence of his youth: a Kadett E. Selmikeit initially began in the modern classic category, which only allows vehicles from before 2005. It was clear to him from the first race: "The pursuit across asphalt and gravel is totally my thing." The results spoke for themselves: He ranked second in the Rhineland-Palatinate championship in only his first season.
However, the rally driver struggled with the strict requirements of the modern classic category. Virtually no alterations may be made to the original vehicles, and repairs must also only be carried out using original parts. But parts are increasingly hard to come by for a Kadett E that is over 25 years old, and are getting more and more expensive. So he switched rally category and has been racing in the 'F8' since 2015.
---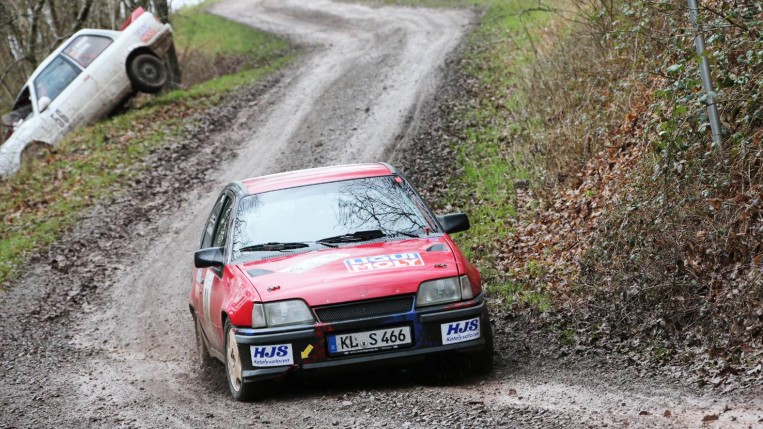 ---

THE START IS MORE IMPORTANT THAN THE MAXIMUM SPEED
The competition in this category is tougher. There are more cars at the start line and they are quite a bit younger. But Selmikeit now has more options in terms of design. For example, he gave his car a shorter gear ratio from an old diesel Kadett. "I do pay for it in terms of maximum speed, but the car gets off to a much better start and that is much more important."
The season was still early when he took third place twice at MSC Potzberg. Selmikeit intends to participate in a total of twelve to 15 races in 2015. He will participate in three different competitions: the Rhineland-Palatinate championship, the Southwest Championship and the Saar-Palatinate rally championship.
DRIVING IN THE RAIN, JUST LIKE OLD FRITZ
When he is not racing, he is busy tinkering away in his own garage in Weilerbach. The brakes of course need special attention, but Selmikeit is also a stickler for cosmetic repairs. After all, the beloved racer should look striking. It is completely wrapped at the moment because the paint "did not look its best" after so many years. And the second Kadett E he purchased a while back will no longer be just a source for spare parts. He will use it as a backup vehicle whenever the main one is too damaged to race.
Selmikeit still has a lot of plans: "At 40, I'm still pretty young for a rally driver!" He is especially pleased the engine that purrs in his Kadett came more or less from his place of work. The C2OXE was built in Kaiserslautern until the 1990s. Selmikeit prefers to drive in the rain, "because then you really have to rely on your technique." Here is another thing that he has in common with Kaiserslautern's pride and joy: The legendary Fritz Walter also worked his magic on wet surfaces.
Text: Eric Scherer, Photos: Katrin Denkewitz, Sascha Dörrenbächer

---
---
A SIGHT TO BEHOLD
Would you like to see Oliver Selmikeit in action? The YouTube video he uploaded after his first rally season shows what it's like to take a spin in his Kadett E. Link to the video in German