---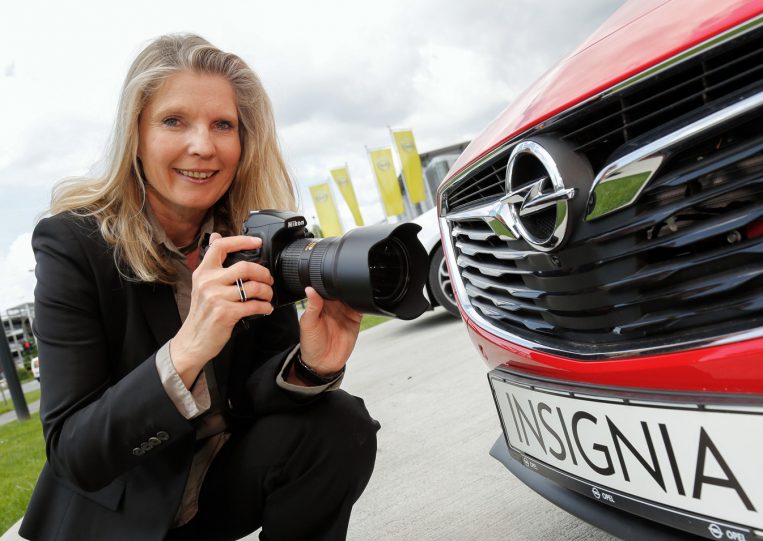 Isabella Groth is an Opel employee through and through. While pursuing a degree in mechanical engineering, she worked as a hostess at Opel's exhibition booth during the IAA in Frankfurt. In 1996, she came to work for the company full-time as a planner for welding units and pressing tools in the Body division of Manufacturing Engineering. Prior to that, she worked as a project manager at European Opel plants such as Ellesmere Port, Eisenach, Saragossa, and Gliwice to help get local production plants off the ground. She is also an expert on the interplay of exposure time, ISO setting, and F-stop, as can be seen at various exhibitions and on her website.
---
What are your main duties at the Hessentag?
Isabella Groth: I'm one of two dozen photo scouts. Our job will be to take pictures of people and capture the atmosphere of the exciting events at the Hessentag. Every day we will make the best photos available to the editorial teams from the city and countryside. The results will mainly be used on the Internet. No doubt it will be demanding. And I will be on duty nine days. But I'm also sure it will be a lovely, exciting experience, with plenty of fun and enjoyment. And hopefully there will be lots of participants and great weather.
Why are you getting involved in the event?
Rüsselsheim is a great city with more to offer than just industry. We are a community that unites more than 100 cultures. I would like to capture that in my photos, too.
How did you get into photography?
The passion was awakened at the age of ten when I received my first camera as a present. I take pictures regularly and teach introductory courses at the adult education center. As a member of the Darmstadt Photo Club, I take pictures for the club's projects, exhibitions, and competitions. I specialize in landscape photography, but I'm also drawn to street and event photography. Incidentally, you can see one of my photos at the medical service office in Rüsselsheim.
---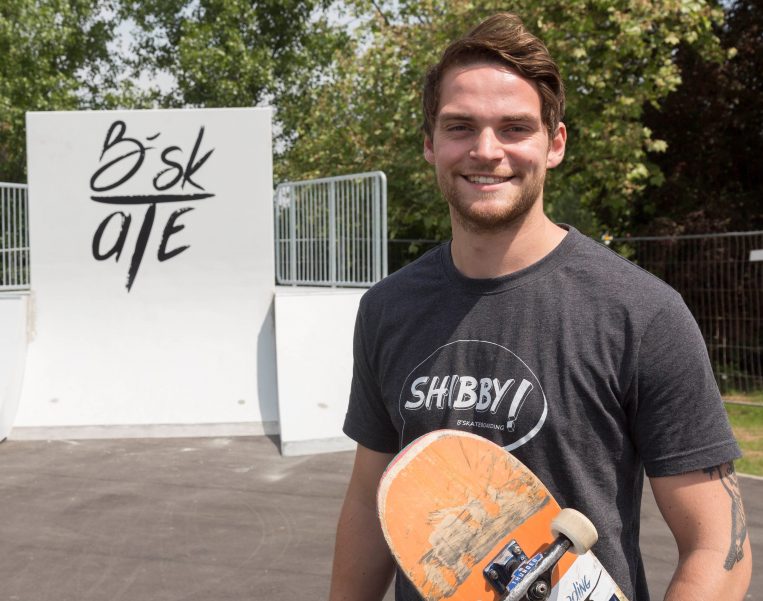 Benedikt Becker makes computer models of ideas created by designers. His virtual models are based not only on specifications from designers, but also on consultations with studio engineers aimed at ensuring the designs can be implemented in practice. The Rüsselsheim employee completed his training as a technical model builder ahead of schedule in February 2011, after which he studied mechanical engineering part-time. Since completing the continuing education program, the 25-year-old once again finds himself with more time for his passion: skateboarding. He skates three or four times a week, when he isn't busy getting kids and teenagers to share his fascination with the sport.
---
What is the appeal of skateboarding?
Benedikt Becker: Nobody makes the rules. You have to want to do it yourself: practice, fall down, and get up again. My skateboard story begins, ironically, with video games. I was playing Tony Hawk's 'Pro Skater' with friends. At some point, someone in the room asked: Can we do the same tricks on a real board? Obviously not, but we practiced until we could. Skateboarding is more than a hobby. It's a way of life.
You and your friends went on to found a skateboarding club called B' Skateboarding Rüsselsheim am Main e.V. How did that happen?
We noticed that the scene was dying out. There were no more young kids coming to the skate park in Rüsselsheim. So we started giving classes and organizing workshops. Recently, for example, we organized a session with refugees. Everything was voluntary, of course. At the same time, we also started to plan the expanding of the park. Quarter pipes, banks, fun boxes, a three-meter wall – the park has doubled in size over the past few months. And now we want to use the Hessentag to reach as many young people as possible.
The Rollrausch Skate & BMX Jam will start at 2 p.m. on 16 June on the Opel Bridge. It will also serve as the opening ceremony for the expanded park. Skateboarders and BMXers will perform tricks and compete for cool prizes at the open jam. In the evening, there will be a Rollrausch after-show party. Everyone is welcome. There's no entry fee. And of course we'll also be giving trial lessons during the Hessentag. On 14 June we've invited school classes. And on 15 June anyone interested in skating is welcome to join us. You can download a detailed program from our b skateboarding website.
---
Stand Mai 2017