We say thank you! Whether from Kaiserslautern, Eisenach, Bochum, Rüsselsheim or the rest of Germany: Over the past weeks we have received many original, creative and sometimes even bizarre suggestions for the list "120 Things an Opel Fan Must Have Done". "Our readers have loads of ideas and an endless supply of knowledge about the brand and its models", said Roland Korioth, Editor in Chief of Opel Post. "After all, the Opel brand is all about passion – fascinating, tradition-rich and always approachable." The call has unleashed a lot of creative potential – even actress Brigitte Bardot has made it onto the list. In addition to concentrated insider knowledge, the 120 tasks also contain lots of tips and obligations.

Jörg Bube can look forward to an Opel Rekord Caravan for a weekend from the Opel Classic collection. His suggestion – it can be found as number 52 on our list – was drawn from over 200 entries.
Enjoy browsing through this unique collection – and let yourself be inspired!
---
A real Opel fan must …

1.

… have kissed in the back seat of his father's Opel Rekord Caravan
The feeling of freedom, first love – the memory of your first romance will forever be entwined with this classic model.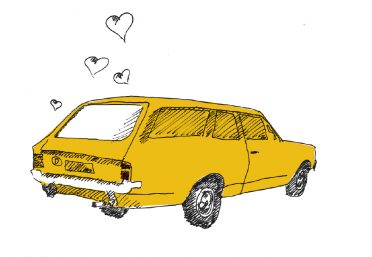 2.

… have been in Ascona at least once
The resort town on the north bank of Lake Maggiore lent its name to the Opel classic that was produced from 1970 to 1988. The Ascona always makes you feel like you're on vacation – even if you're not cruising around Ticino's lakes!

3.

… have enjoyed a wine tasting session
at Schloss Westerhaus
Adam Opel's son Heinrich Adam Opel purchased the Ingelheim vineyard in 1900. Today, his great-great-granddaughter Ivonne von Schönburg-Glauchau runs the vineyard with her husband. The wine isn't only enjoyed in solidarity with Opel, however. Schloss Westerhaus is known and recognized as one of the best vineyards in Germany.

4.

… have visited the automobile welt eisenach

Car production has been taking place at the foot of the Wartburg castle in the German state of Thuringia for 120 years. The brands manufacturing there include DIXI, BMW, IFA, Wartburg, and – for 25 years now – Opel. The automobile welt eisenach (Friedrich-Naumann-Straße 10, 99817 Eisenach, Germany) has made keeping the automobile tradition alive and accessible to the public its mission.
5.

… take his camera on a hunt for
unique Opel vehicles while on vacation

Whether you're visiting Hawaii or Cuba – it's worth going on an Opel safari almost anywhere in the world. And it's fun, too!
6.

… have watched a Mainz 05 football
game in the Opel Arena

Saturday, 3:30 p.m., Bundesliga: What more could a soccer fan want? If you're too busy washing your Opel at that time, there are additional kickoffs to witness on other days of the week from time to time as well.
7.

… have configured an Insignia to match
the color of your eyes

Who hasn't? The Opel flagship can be painted in almost any color imaginable, all made possible by the Opel Exclusive customization program. You can check out exactly how eye-catching an Insignia in your eye color would be on the Visualizer website.
8.

… have made it clear that Opel is his favorite brand

Whether you're chatting with your neighbors, socializing at a party, or getting a haircut – a true fan always waves the Opel flag with pride.
9.

… have restored the lid of an
Opel zwieback tin found in his attic

We'll admit it: If you live in a newer building, you might have a hard time checking this one off the list. As for everyone else, it's time to test your luck. And even if you don't find anything, you just might find another treasure (or you'll have tidied up a bit at the very least).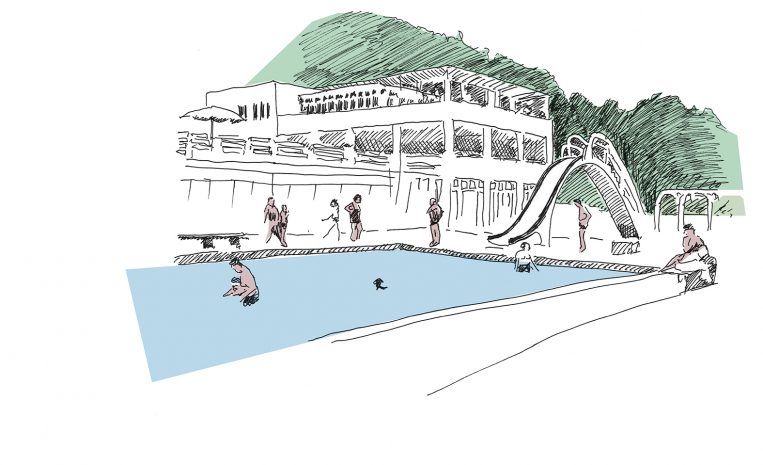 10.

… have visited the Opelbad in Wiesbaden

In 1933, a foundation overseen by Privy Councilor Wilhelm Opel facilitated the construction of the swimming pool on the southern slope of the Neroberg in Wiesbaden, Germany, to revitalize the tourism activity in the area. The pool is located about 80 meters above the city and offers a wonderful view of the resort town. It's one of the most beautiful open-air pools in Germany.


11.

… know that an Opel Meriva has
once won the competition at "Wetten, dass ..?!"
In 2003, motocross specialist and Opel fan Jürgen Baumgarten roared down the Unterammergau ice channel in one minute and 11 seconds for the ZDF show – all in an Opel Meriva with special tires and monster spikes. He was four seconds faster than the European horn sled champion. Even moderator Thomas Gottschalk was amazed. And his audience chose Baumgarten and his Meriva as that episode's champion.


12.

… have visited the
Opel mausoleum in Rüsselsheim
The family grave of the Opel founders can be found in the Alten Seilfurter cemetery near the Rüsselsheim plant. Adam and Sophie Opel are buried there, alongside their five sons who set the company's automobile production in motion. You can visit the grave as part of a special tour.

13.

… have seen a film
with Brigitte Bardot
Why is this one on the list? It's simple! The French film icon was once married to the legendary jetsetter Gunter Sachs, whose maternal grandfather was Wilhelm Opel, the son of company founder Adam Opel. It might sound like we're reaching a bit with this one, but films with "BB" always feature at least one thing worth keeping an eye out for – the actress herself.

14.

… have crossed the Opel footbridge
The footbridge has been part of the Rüsselsheim bicycle path network for several years. It goes right past the old harbor on the Main, where Opel cars were once loaded onto ships with cranes and shipped all over the world. The bridge makes it easy to incorporate a bit of industrial history into your next bike tour.

15.

… know what the 'Opel II' was
Fritz Opel was a passionate water sports enthusiast. He got his hands on a speedboat in the 1920s and named it 'Opel II' It was the fastest motorboat of its time. After all, nothing less would have been good enough for 'Rocket Fritz.'

16.

… know who the company's
first brand ambassador was
The first brand ambassador was none other than Ernst Ludwig (1868 – 1937), the last grand duke of Hesse-Darmstadt. He was a friend, sponsor, and supporter of the automobile manufacturer, which started production in 1899. He was also seen driving around in an Opel most of the time, often chauffeuring prominent European aristocrats – some of whom numbered among his relations – such as Tsar Nicholas II.

17.

… have eaten CHIO potato chips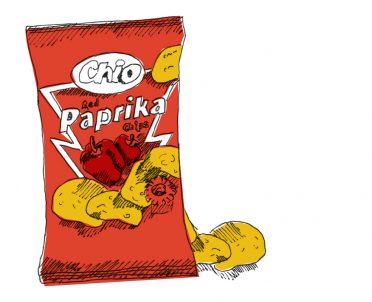 Are you wondering how potato chips ended up on a to-do list for Opel fans? Well, it's because Carlo, Heinz, and Irmgard von Opel (or 'CHIO') were the driving forces behind the Chio brand. They were the ones who first brought potato chips to Petersau in Germany from the U.S. in 1962. These potato chips are still produced today in the same region of Germany, but the brand now belongs to the Intersnack Group.

18.

… have seen the 'Green Monster' fired up
With its 12.3-liter engine, the racecar from 1914 had the highest-capacity engine that Opel ever built. Thanks to the Opel Classic team, the 'Green Monster' makes an appearance at vintage car events every now and then, such as the one on the Danish North Sea coast in the summer of 2018.

19.

… have basked in the glory of the classic
Opel racecars at the AvD Oldtimer Grand Prix
The AvD Oldtimer Grand Prix at the Nürburgring is one of the most traditional
classic car festivals in Europe. The 47th edition will start on 9 August 2019.

20.

… have visited the Rüsselsheim
Industrial Museum
Curious to learn how a settlement founded during the Frankish period
grew into a booming industrial city? Find out here.

21.

… know what the Opel Motoclub 500 is
Until 1930, Opel also intermittently produced motorcycles. Manufactured in Brand-Erbisdorf in Saxony, Germany, starting in 1928, the Motoclub 500 was the highlight of that era. The historic model tends to steal the show from the Harleys when it pays visits to classic car meetups, especially in its original silver and red colors.

22.

… have recreated the record-breaking
RAK 2 run on the AVUS in Berlin
Parts of the AVUS in Berlin are still intact, forming the north part of the A 115 Autobahn in southwest Berlin. If you find yourself on the A 115, close your eyes, let pictures from old Opel books appear before you, and relive Fritz von Opel's record-breaking run. He completed the ride in his rocket-powered RAK 2 on that stretch of road on 23 May 1928, reaching a previously unattained 238 km/h.

23.

… have driven a Corsa
What's so special about the Corsa? No other Opel model has been produced as often as the Corsa. More than 13.5 million Corsas have been built and shipped all over the world. The sixth generation of the ever-popular model hits the market in the fall of 2019 – and shortly after also as the first electric version.

24.

… have seen the film
"Manta, Manta"
This German comedy from 1991 will go down in history as a true classic. Manta-driver Bertie goes through the archetypical conflict of a classic hero – from his existential struggle with the Mercedes driving Axel, to his redeeming moment, when he steps up as the father of Uschi's unborn child.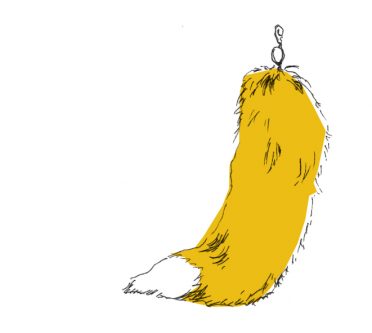 25.

… have raced up to
the Wartburg in an ADAM S
At 150 horsepower, this speedy city car is practically made for the winding roads of Thuringia. The nearby Eisenach plant can be visited on an excursion to the Wartburg, which was declared a UNESCO World Heritage Site in 1999. But before that, make sure to enjoy an authentic Thuringian grilled sausage!

26.

… have rediscovered the old
Opel racetrack in Rüsselsheim
Yes, it still exists! A part of it, anyway. It can still be seen in the dense woods between Rüsselsheim and Trebur. You can even admire it from a viewing platform. The track hosted numerous high-speed races well into the 1920s.

27.

… have witnessed the start of the
historic race from London to Brighton
On the first Sunday of November each year, a very special motor sound can be heard emanating through the early morning fog over London's Hyde Park. On these mornings, a classic car race is set to begin. Since 2014, it has been referred to as the 'Bonhams London to Brighton Veteran Car Run.' Organizers claim it to be the oldest motorsport event in the world and only allows cars built before 1905 can take part. A Lutzmann – the first Opel model ever – can often be seen at the starting line.

28.

… know what the 'Black Widow' is
'Black Widow' was the nickname given to an Opel Rekord C 1900 that was converted into a 180 hp racing and touring car under the direction of the former head of the design studio Anatole Carl Lapine – and without the knowledge of the company's executive committee. The 'taxi-black' paintwork was the inspiration for the racecar's nickname. It has been driven by design legend Erich Bitter and a then-unknown racing talent named Niki Lauda, among others. Jens Cooper crafted a replica of the legendary car for Opel Classic in 2011– an official one this time.

29.

…

know the name of the only Opel to ever
participate in a Formula 1 race
Rikky. Full name: Frederick von Opel. Son of the famous 'Rocket Fritz' and his second wife Emita Herrán Olozaga. A daredevil, just like his dad, and a passionate motorsport enthusiast. He raced for Ensign in 1973 and for Brabham in 1974 in the most prestigious Formula racing series held by the FIA. Not very athletic, but loved by the tabloids.

30.

… have cheered on Manta with foxtail
on the Nordschleife
What would the 24-hour race on the Nürburgring be without the Kissling Team's legendary Opel Manta B? Apparently, plenty of fans were thinking the same thing – we received this suggestion several times.

31.

… have taken a joyride in an
Opel classic on a sunny day
According to the readers who sent in this idea, anyone who does so is sure to see many fellow fans waving.

32.

… had your DTM model car signed
by Volker Strycek
The signature of the successful motorsport racer and head of the
Opel Performance Center truly belongs on every Opel DTM model car.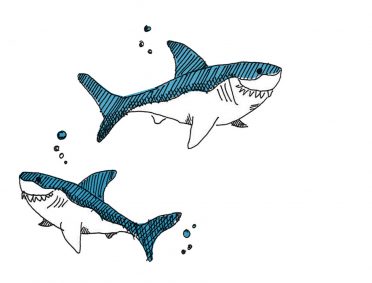 33.

… have watched the director Sönke Wortmann's declaration of love to the Kadett C Caravan in the film 'Little Sharks'
In this cult comedy from 1992, the Kadett C Caravan proves itself as the perfect car for sparking romance. It's ideal for road trips, spacious, and can sleep up to three people. Not only director Sönke Wortmann, but also the main actors Meret Becker, Armin Rohde, Jürgen Vogel, Kai Wiesinger, and Gedeon Burkhard went on to have successful careers in the movie business.

34.

… have driven at night with the
Opel matrix light on
It's always fascinating how the adaptive LED elements can turn night into day in a mere instant.

35.

… can sing along perfectly
to the song 'Kadett' by Herbert Grönemeyer
Grönemeyer released the song in 1982 on his album 'Gemischte Gefühle.' Even then, he was channeling the 'Opel Exclusive' spirit with lyrics that go something like this: "I'm dreaming of an Opel Kadett, a sleek Coupé, free for me to fashion it as I please …"

36.

… have driven an Opel GT
When all's said and done, it is the design icon among Opel classics.

37.

… have driven an Opel Calibra
Since it's been unfairly ranked behind the Opel GT in terms of design icons when it comes to Opel classics, according to several insiders. Experts know that design legend Erhard Schnell did at least just as good of a job with the Calibra.

38.

  … have heard the metal song
"Down With The Sickness"
At second 30 of the song of the US-American metal band "Disturbed" the singer yells "Uh, ah, ah, ah, ah" into the microphone. Does the short sequence sound familiar to you? Sure, it's the Opel commercial jingle.

39.

… have stuck a "Opel fahn is wie wenze fliechst" (Driving an Opel is like flying) bumper sticker on your car
A classic. Alternatively, you could opt for "Only the Titanic rides lower" or "'Til TÜV do us part."




40.

… have taken a selfie with Adam Opel at Opel's old main entrance
And then promptly put it in your family photo album. That wouldn't be very likely to happen today, though. It would be much more modern to share it on social media including #ADAM&me.
41.

… have visited the Opel Shop
at the Adam Opel Building
Careful! This one could get a little expensive; the shop in the foyer of the headquarters
in Rüsselsheim is a tempting place for any Opel fan. Among the newer products sold there are these cool retro shirts.

42.

… have participated
in the Opel company run
The eigth edition of the popular event at the Sommerdamm
stadium in Rüsselsheim will take place on June 25, 2019.

43.

… have followed in the footsteps
of Adam Opel in and around Rüsselsheim
Whether you want to visit his birthplace, his grave, or the Opelvillen, this list will help you plan your trip.

44.

… have enjoyed seeing the look
on a Porsche driver's face
as he passes them
To truly impress them, you should do so in a model with plenty of horsepower. For nostalgic fans of the 1989 Lotus Omega with 377 hp, we'd recommend the Opel Insignia OPC with 325 hp. The reader who sent in this suggestion claims to have done so himself in his Astra, which boasts over 450 horsepower!

45.

… can reel off the names
of the five Opel sons without thinking
Carl, Wilhelm, Heinrich, Fritz and Ludwig.

46.

… offer up his own Opel
when a friend, acquaintance, or
neighbor needs to borrow a car
We believe it's the small, kind gestures that make a true Opel fan stand out.


47.

… have driven a 2.6-liter straight-six
engine from the KAD series
The Kapitän, Admiral, and Diplomat are proudly turning 50 in 2019. They still cruise smoothly down the streets with this motor, only emitting a mellow rumble when pushed to their limits, which is no less charming!

48.

… can recommend
a great Opel dealer
Just like suggestion 46: simple, yet effective!

49.

… have been in an Opel with a lightshow display aka 'Mäuse-Kino'
When the first digital displays began to replace the classic speedometer, Opel has stood out with some especially lively lightshows. The 'Mäuse-Kino' display that decorated the Kadett E GSI, for example, is legendary.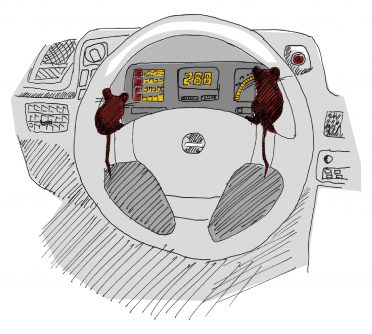 50.

… know that the term 'caravan'
originally came from Opel
Opel marketers coined the term in the 1950s by combining the words 'car and van.'
A few years later, it was commonly used as a synonym for station wagons of all brands.

51.

… have tested exactly
how much can fit in an Opel
We received several pictures of pictures proving your results – many thanks to our readers! These included photos of big moves as well as upcoming family vacations, sometimes with the help of equipment like roof luggage and bicycle racks. You can read more about how official loading capacities are determined here.

52.

… have used the emergency closing
function of the Astra Twin Top's roof
The convertible's retractable roof can usually only be closed electronically. But if the electronic system fails, the roof also features an emergency closing function, as those who have carefully studied the car's manual know. The screw going through the rear cover panel has to be loosened, releasing the folded roof. The process can be "nerve-wracking, especially when rain clouds are approaching," says the reader who sent in this suggestion.

53.

… have raced on the high-speed
circular track in Dudenhofen,
lateral-force free
The wide track is tilted at 40 degrees. Once you reach the top speed of 250 kilometers per hour, lateral force is no longer an issue. To experience the thrill, you can book one of the driver training sessions offered in Dudenhofen. Opel fans who opt for a training session can choose what they'd like to concentrate on.

54.

… have checked
the oil in a Lotus Omega
Truly a task for specialists. The 377 hp vehicle is an extremely rare sight on the streets.
Only 907 models were built, and they pose unique challenges for mechanics.

55.

… have learned how
to change a water pump
Another challenge for hobbyists. There were times, however, when the water pumps of Opel models such as the Opel Rekord had to be changed frequently, as one reader reports with a wink.

56.

… have experienced the vintage car
convention at the Opelvillen
Fans of style icons and classic automobiles can't afford to miss out on the biggest and best one-day
vintage car event in Germany. The 19th convention of the 'Klassikertreffen' will take place on June 30, 2019.

57.

… have a copy of the comic book
'Die Opels aus Rüsselsheim' in your bookshelf
Illustrator Martin Stark created the illustrated story in memory of Sophie Opel in 2013, commemorating the 100th anniversary of her death. The comic tells the story of the company's early years from her point of view.

58.

… have switched on
the headlights in
an Opel GT
They may well be the most stylish headlights in any car. Press down on the transmission tunnel lever with full force to make the headlights rotate around their longitudinal axis and snap into place with a 'clunk' sound.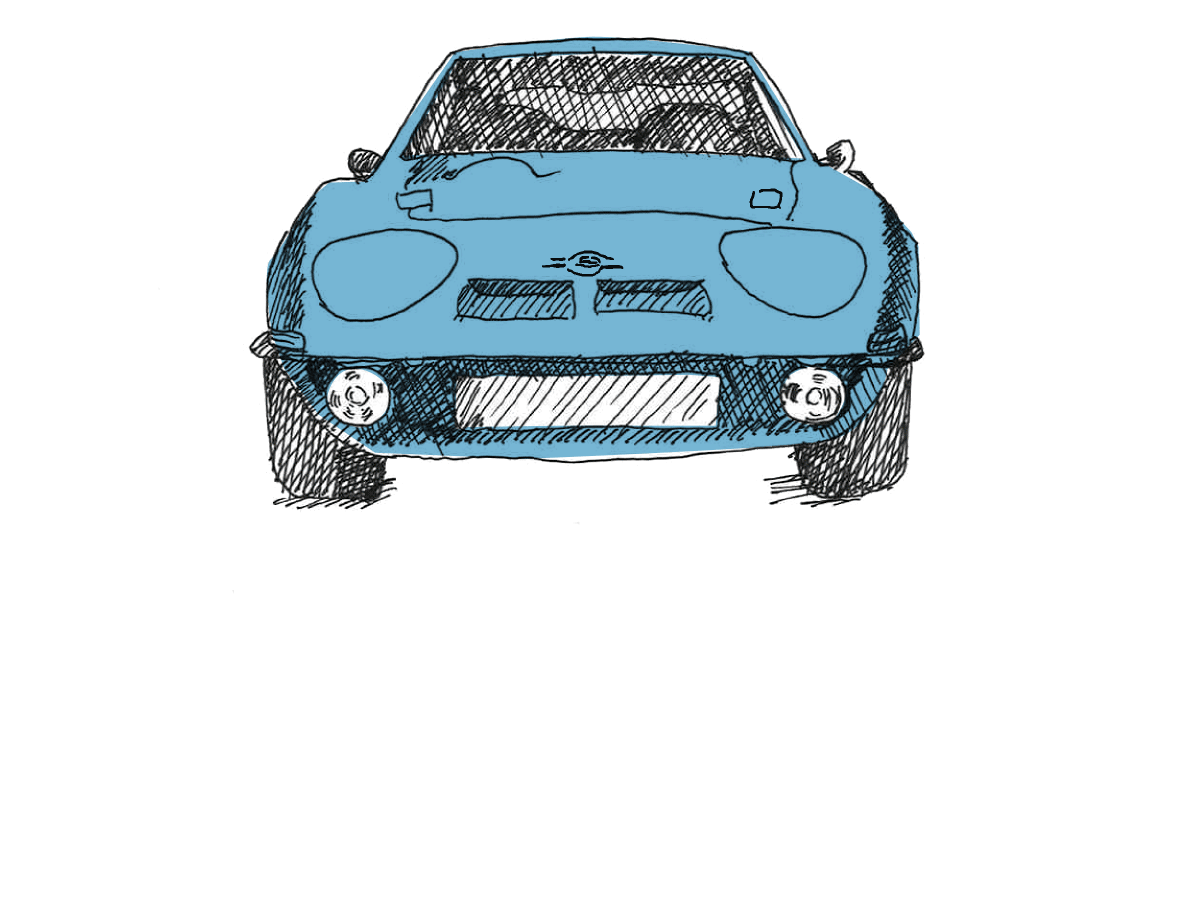 59.

… have seen the roller odometer
(Walzentacho) in the 1966 Opel Rekord
The color changes from green to yellow at 50 km/h and turns red at 100 km/h,
making driving the 1966 Rekord one of the few situations where you might actually want to 'see red.'

60.

… have told a Manta
joke at a party
Why wouldn't you? The Manta has become a cultural treasure, after all. "And despite all the dumb sayings about it, the Manta is actually a great car," says the reader who provided this suggestion.

61.

… have

seen a football game of SC Opel
Founded in Rüsselsheim in 1906, the club was never an official company association, but it adopted the name 'Opel' in solidarity. The club played in the "Regionalliga" in the 60s and 70s while it was still Germany's second highest division. The club was even coached by Bernd Trautmann in 1969 – a legendary goalkeeper whose life story recently hit the theaters.

62.

… have visited a
"Die Toten Hosen" concert
The punk rockers from Dusseldorf have had an ode to Opel on their
setlist since the mid-1980s:
"We're the boys from the Opel gang
Everyone can eat our dust
Opel gang …"
 
63.

… own a model car version
of his first Opel
Available in scales of 1:18, 1:24, or 1:43, the replicas always bring back (great) memories. If you still own the original, however, you can simply peek into your garage every once in a while.

64.

… have attended a Kadett C
convention in Kaiserslautern
The 33rd convention just took place. Attendees can marvel at the iconic models from the 70s in all of their shapes and colors, proudly presented by resilient Kadett C fans from all over Europe. This is an event you can definitely wear bell-bottoms to.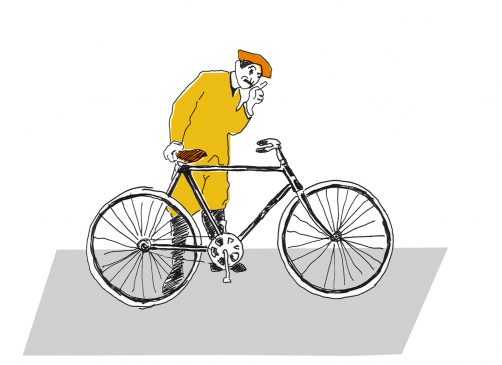 65.

… have ridden an
original Opel bicycle
Opel discontinued the production of the bikes just before the start of the Second World War. Nowadays, however, there's a vintage bicycle scene dedicated to antique bicycles. Its aficionados can surely help you out in your search for the right bike. Alternatively, Adam Opel's descendent Gregor von Opel offers 'Opelit Bikes' combining classic designs with modern technology.
66.

… have hung an ADAM ornament
on his Christmas tree
The beautiful ornaments are available every year in the Opel Shop.

67.

… have rented an
Opel car for his wedding
This is probably the most romantic item on our checklist. There's a pool of Opel models available to Opel employees (and their friends) to rent on the happiest day of their lives for free, depending on availability.
68.

… have re-purchased
his very first Opel
Isn't that a nice idea? How many Kadett and Corsa models would be returned to their old glory?

69.

… have played a game
of Opel Quartets
 "8 cylinder – my trick!" The original Opel Quartets card game tells the story of Rüsselsheim's automotive history in 32 cards, compiled and reviewed by none other than Jens Cooper, leading Opel expert and Opel Classic employee.

70.

… have enjoyed Sunday evening's
'Tatort' on an AGR car seat
instead of sitting on the couch
It isn't just good for your back – apparently, it makes
watching the exciting pursuits that much more intense.

71.

… know who drives
the only right-hand-drive
Opel Insignia in England
Jürgen Klopp, of course! The FC Liverpool coach is a successful brand ambassador
and is naturally entitled to a custom-made model.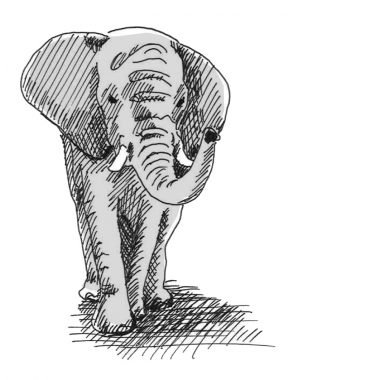 72.

… visited the Opel-Zoo in Kronberg
The Opel Zoo on the edge of the taunus was founded on the initiative of Georg von Opel in 1956. Over 230 species spread out across 27 hectares can be found in near-natural surroundings here, including the only elephants in the German state of Hesse.

73.

… have driven an OPC
across the Nordschleife
of the Nürburgring
It is a pilgrimage destination and place of longing: The circular track in the Eifel region is one of the most difficult and dangerous tracks in the world, and it has an almost magical pull on Opel fans. The team led by Volker Strycek, head of the Opel Performance Center, finished the Insignia GSi's final setup here. Along with number 111, this checklist item was the most popular suggestion for our ultimate to-do list.

74.

… know what a Leporello is
It's actually a folding book that open and closes like an accordion. But spelled backwards, Leporello reads: "Oller Opel" – the old Opel.

75.

… have driven down
the freeway in a Corsa A 1.0
The reader who provided this suggestion also sent in a description: "It only has 45 hp, but it can get up to 140 km/h uphill. Going downhill, the speedometer needle quivers at up to 190 km/h. Definitely feels like 250 km/h."

76.

… have clocked more than
300,000 kilometers in a Kadett E
This one may take some time, but the Kadett E is up to the challenge. It just goes, and goes, and goes.

77.

… have been to a drive-in theater
in an Astra H GTC with a panorama windshield
Put simply, it offers the best view of the big screen. It's even better
when laid back, reports the reader who sent in this idea.

78.

… have taken off in your Opel
in the middle of the night
and driven into the sunrise
We think this is a great modern interpretation of an old Western trope.

79.

… have flipped through old Opel catalogs, listening to the song 'Ich will Spaß' by Markus
This 1982 song has plenty of potential to get stuck in your head all day. One particular lyric was way ahead of its time, but it's been reality for quite some time now:
"Even if gas prices are hard to pay,
It doesn't matter, it'll be okay! I wanna drive!
I wanna drive, I wanna drive!
I want some fun, I want some fun!"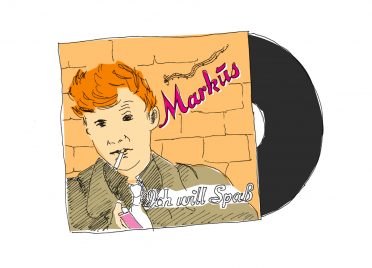 80.

… have attended Carmania
In 2019, the model car exchange opened its doors at the Rüsselsheim Opel plant's company canteen N50 on September 7 at 9 a.m. If you attend, you can check number 63 off of this list as well.

81.

… know all about the
achievements of Walter Röhrl
The legendary rally driver began his professional career with Opel in the 1970s, winning the European championship in an Ascona in 1974. He left Opel in 1977, but returned for one season in 1982, in which he became the World Rally Champion in an Opel Ascona 400.

82.

… have locked himself out
of his Opel at least once and have had
to crawl through the trunk to get to his keys
This one is definitely hearkens back of the times before central locks. Of course, you can still check this off your list today, even without locking yourself out.

83.

… have hosted a family picnic in an Opel
This wonderful idea was suggested by three Zafira drivers. With all of its
generous storage space, having picnics in the trunk of the family van is practically a given.

84.

… have seen an Opel penny farthing in person
The Opel Rüsselsheim Cycling Club tends to and maintains a few models in order to present them at events and parades in the region with well-trained cyclers. The reader who sent in this suggestion, however, said they wouldn't attempt to get on such a historic bicycle themselves. It's not an easy feat for untrained cyclers; there's a reason why the bikes were once commonly referred to as 'bone breakers.'

85.

… know what the 'Cola Bunker' is
There are two bomb shelters at the Rüsselsheim plant that saved the lives of many people during bombing raids in the Second World War. As the temperatures in the bunkers are on the cooler side, a soda distributor later used one of them as a beverage warehouse.

86

. … have travelled to a music festival with four friends, tent equipment, and a healthy supply of beer in a Corsa A and have been passed by a flatbed-trunk on the Elzer Berg
It definitely sounds like the reader who provided this idea is speaking from personal exprience. He most likely made it past the infamous Elzer Berg without getting a speeding ticket, at least.

87.

… know how the Opel Blitz got its name
From buses to fire trucks, there was hardly any use for a commercial vehicle that the Opel Blitz didn't fulfill during its 40 years in production. In the 1960s, the name of the car ('Blitz' being the German word for 'lightning bolt') became the Opel logo. But how did this universal packhorse get its name in 1930? It's simple! Opel fans chose the name as part of a competition. Before that, it was used only as the name of an Opel bicycle.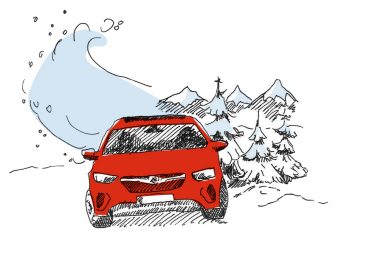 88.

… have experienced a winter training event in Austria in the Insignia 4×4
Round 1: The Insignia tears up traffic cones. Several laps later – and with a less severe steering angle – the flagship conquers the ice and snow with its innovative all-wheel drive. Opel hits the racing track in Thomatal for the Opel winter training event every January. Time to hit the slopes! It's all about having fun while driving, as well as road safety.

89.

… have a picture of an Opel as your
cell phone or computer background
You can check this item off your list right now:
We regularly publish plenty of great photos – check them out here.

90.

… have ordered a
'Manta Plate' in the Ruhr Valley
If your server brings you currywurst with red-and-white (ketchup and mayo)
fries without any further questions, you know you've landed in the right place.

91.

… have driven across the
Norisring in an OPC model
 After all, it doesn't always have to be the Nürburgring (see number 73).

92.

… have run through the
VW city of Wolfsburg in an
Opel shirt before a VfL Wolfsburg
Bundesliga game
Ouch! This suggestion is meant only for the most self-confident fans.

93.

… have driven along one of
Europe's dream routes in an Opel classic
In our opinion, you simply can't go on enough Opel classic excursions.
The reader who sent in this suggestion also included a list of European dream routes.

94.

… know who became the
'World Champion of Aerodynamics' in 1989
It was the underestimated design icon Opel Calibra! The sleek sports coupé
was produced from 1989 to 1997, and had an astounding drag coefficient of 0.26.

95.

… have driven through Austria's mountains
in an open 2007 Opel GT convertible
The new edition of the model's iconic design isn't nearly as popular as the original, but that's exactly why this checklist item is perfect for a true Opel fan. After all, any Opel car makes driving through Austria's mountains fun. "More freedom is not possible," promises the reader who sent us this idea.

96.

… have wrestled your way
into a Speedster
Opel manufactured this model from 2001 to 2005. According to the reader, getting into the roadster painlessly takes a bit of practice. But then: "Press the start button, sit back and enjoy some pure driving pleasure. Be careful, though – it's addictiveg."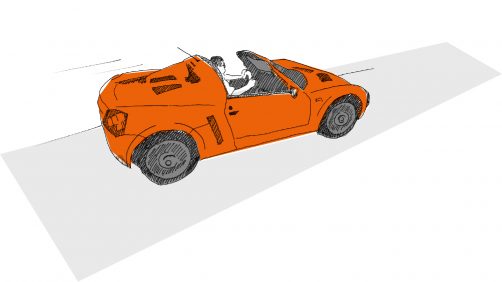 97.

… have pulled out the
FlexFix bicycle rack after a bike tour,
enjoying the astonished looks
on the faces of the other cyclers
Several Opel models had the bicycle rack integrated in the rear. Very practical!

98.

… have sent a letter
with an Opel stamp
The Deutsche Bundespost printed Manta A stamps in a 'Classic German Automobiles'
special edition collection in 2017.

99.

… have heard the most beautiful
cover song ever written for an Opel
Singer Reinhard Mey ('Der Mörder ist immer der Gärtner') adapted Marc Cohn's 1994 ballad 'Silver Thunderbird,' creating '51er Kapitän.' The cover isn't very well known, but it is still a beautiful song.

100.

… know that an Opel GT helped
to determine the cause of the
Challenger disaster in 1986.
Jens Cooper pursued this myth during his research for the book 'GT Love,'
which led to an unforgettable week with former U.S. general Donald J. Kutyna.
If you want to know more, you can check out the entire story documented here.

101.

… own at least one print of an
Albertus Holsheimer painting
Trained as an industrial designer, Holsheimer started working for Opel in 1974, but continued to actively pursue painting. Now that he's retired, he prefers to paint city portraits, but he does opt to paint automobiles – like a classic Opel model – every now and then.

102.

… have offered a friend or
family member the chance
to test-drive his or her Opel
A favor as easy as it is natural. So tell us: Have you done so already?

103.

… have eaten at the
F40 Las Brisas restaurant in Rüsselsheim
This restaurant doesn't just serve up Spanish delicacies but also lots of Opel's history.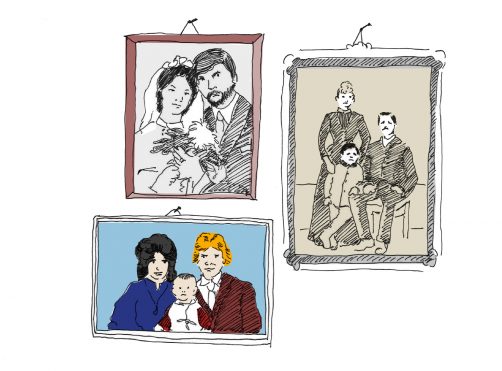 104.

… working for Opel in the fourth-generation

Okay, this task can't be performed off all that easily – but it was a great suggestion sent in by one of our readers. However, we are sure of one thing: There are plenty of first-generation, second-generation, and third-generation Opel fans working for the company!

105.

… have taken a tour of the plant in Rüsselsheim

The tour stops by the Classic workshop, the pressing plant, chassis construction, and final assembly and finishing. Visitors to the Hessian main plant can experience the fascinating world of automotive manufacturing first-hand three times a day, from Monday to Friday.

106.

… have found one of
the hidden sharks on
the interior of an Opel
Whether it's in an ADAM, in a Corsa, or in a Crossland X – Opel designers have been hiding little sharks on the interiors of Opel models for several years. Do you think that might have anything to do with checklist item 33? Dive in and start searching!

107.

… represent the past, present,
and future of Opel by
driving an Opel yourself
Opel employees have taken the motto "At Opel, we drive Opel" to heart for years. Who could possibly make better brand ambassadors?

108.

… cherish the memory
of the moment when you drove your
new Opel home from the dealer
To top that off, Opel customers now receive a video of the moment
their new Opel left the production line at the plant.

109.

… cherish the Opel family's team spirit
Whether professionally or personally, readers enthusiastically reported that the family tree of Opel drivers has many branches and reaches into all areas of life.

110.

… have an antique Opel advertising
sign hanging in your home
Classics include the 'Opel Mountain' metal sign and the sewing machine image.
But the Opel GT's 'Only flying is better' motif and the Commodore illustrations also decorate plenty of homes.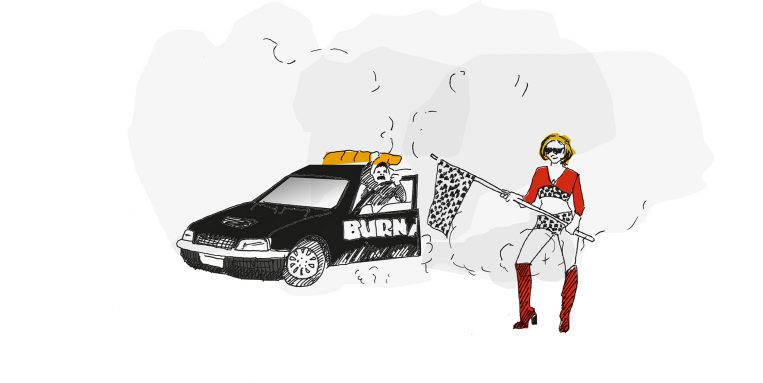 111.

… have attended the
Opel convention in
Oschersleben
You'll experience the loudest (and most passionate) testimonies to fans' love of Opel here at the largest Opel convention in the world. This was, by far, the suggestion we received the most for this list. So don't hesitate: Get yourself to the 24th convention from 23rd to 26th May 2019.


112.

… know what the Opel 'Quintuplet' is
It's a bicycle for five! It was made famous by a photo showing the five Opel sons on the bike.
Nowadays, you can view the 'Quintuplet' at the Opel Classic Workshop.

113.

… have marveled at an Opel marketing
campaign at the GTI convention
Starting in 2012, Opel stirred up the VW crowd at the GTI convention at Wörthersee with tongue-in-cheek guerilla marketing campaigns three years in a row. In 2013, 3D glasses were distributed at the traditional fireworks show that made observers of the colorful spectacle see nothing but tiny Opel logos. As you can see in this video, it was a lot of fun!

114.

… have nicknamed your Opel
Some of the more popular German nicknames for our four-wheeled companions are 'Möhre' or 'Dicker.' The Opel Signum belonging to the reader who sent in this suggestion answers to 'Siglinde.'

115.

… know where to find
Hesse's oldest pine tree
It's in the Dudenhofen Test Center. 25 meters tall, 275 years old. Opel's engineers lovingly named it 'the big pine.'  The local nature conservation agency stops by twice a year to make sure that the tree is being cared for properly. Don't worry – it is.

116.

… have enjoyed a drink
cooled by an Opel Frigidaire
Opel produced these refrigerators up until 1959. Owning one that still works is just plain cool – literally.

117.

… know all about the legend of the
'Opel Monteverdi'
Monteverdi was a respected luxury sports car manufacturer in Switzerland in the 70s. For many years, it was rumored that it was collaborating with Opel on a joint project. Motorsport journalist Eckhart Bartels published a revelation in the 2018 Opel yearbook: "Yes, there was a 30-page agreement between the companies as well as a design concept for a 5.4-liter Opel Monteverdi."

118.

… have driven your partner
to a drive-in theater in your first car
The reader who sent in this suggestion did so in 1978. He sat with his girlfriend in a "Vicks-cough-drop-blue" Kadett D with a fresh driver's license in his pocket, "beaming with pride."

119.

… know which Opel model
had the longest production period 
Even we wouldn't have guessed it: It's the Opel Manta B, produced from 1975 to 1988 for a total production period of 13 years.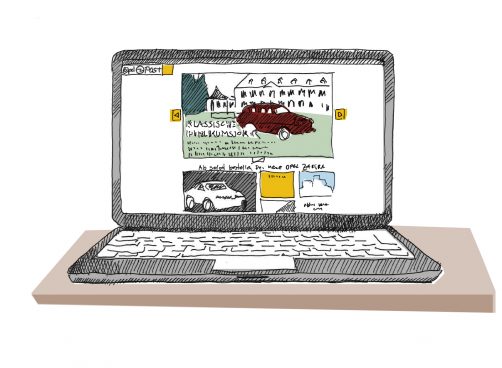 120.

… read the Opel Post regularly
Last, but not least: Every Monday, Opel's online magazine publishes new stories all about
the brand with the lightning bolt and the people that make the company what it is.


---
May 2019