Photo shoot at the K6 building, home of Opel's historical collection. Not only is the sun shining – the automotive treasures once again fire up enthusiasm. Nowhere else can the 160-year history of the company be experienced as intensively and positively as here.
Leif Rohwedder energetically gets behind the huge steering wheel of the 260-horsepower racing car for the photographer. The mighty vehicle, called the "Green Monster", is one of the most valuable pieces in the Opel Classic treasure trove, for which the North German has been responsible since February. He is now the fourth Classic boss in the history of the tradition-rich Rüsselsheim brand.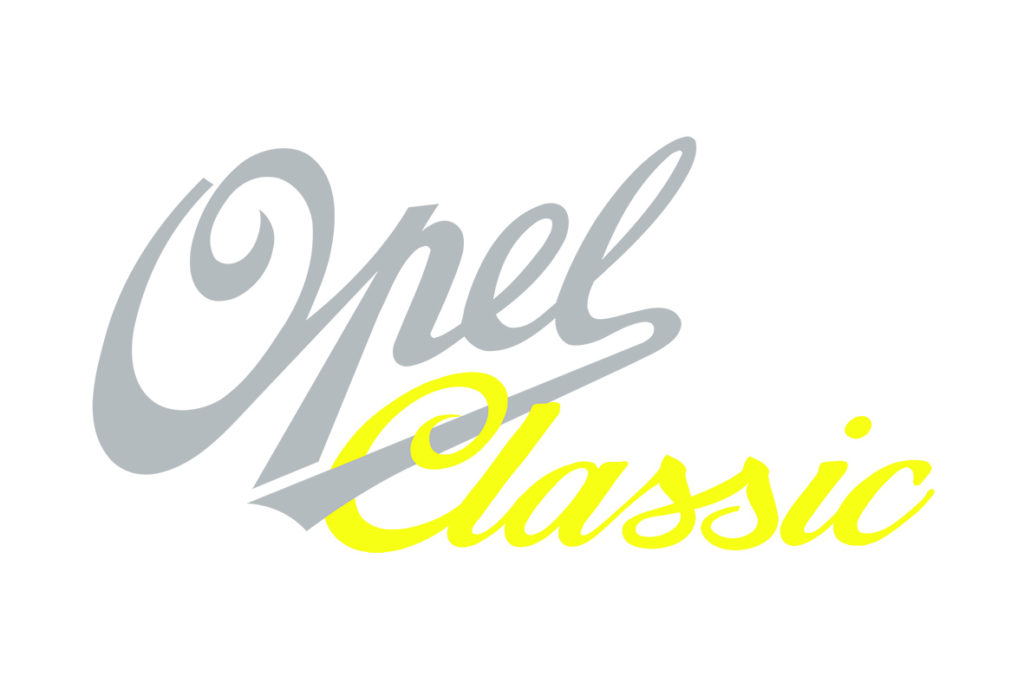 Opel heritage manager number 4
"Vintage cars have always been my passion. And Opel is one of the most tradition-rich and exciting brands in our industry," raves Rohwedder, who came from the AutoBild editorial department to Opel in 2016. The communication designer and journalist was responsible for visual communication in the Opel press department for six years before moving to Opel Classic. Technology history also plays a major role in his free time. For example, when he gives lectures for the AHG (the German Society of Automobile Historians), writes articles, documentaries and even entire books – such as the award-winning "Autoboote", ("Auto boats").
"Vintage cars have always been my passion. And Opel is one of the most tradition-rich and exciting brands in our industry."
– Leif Rohwedder –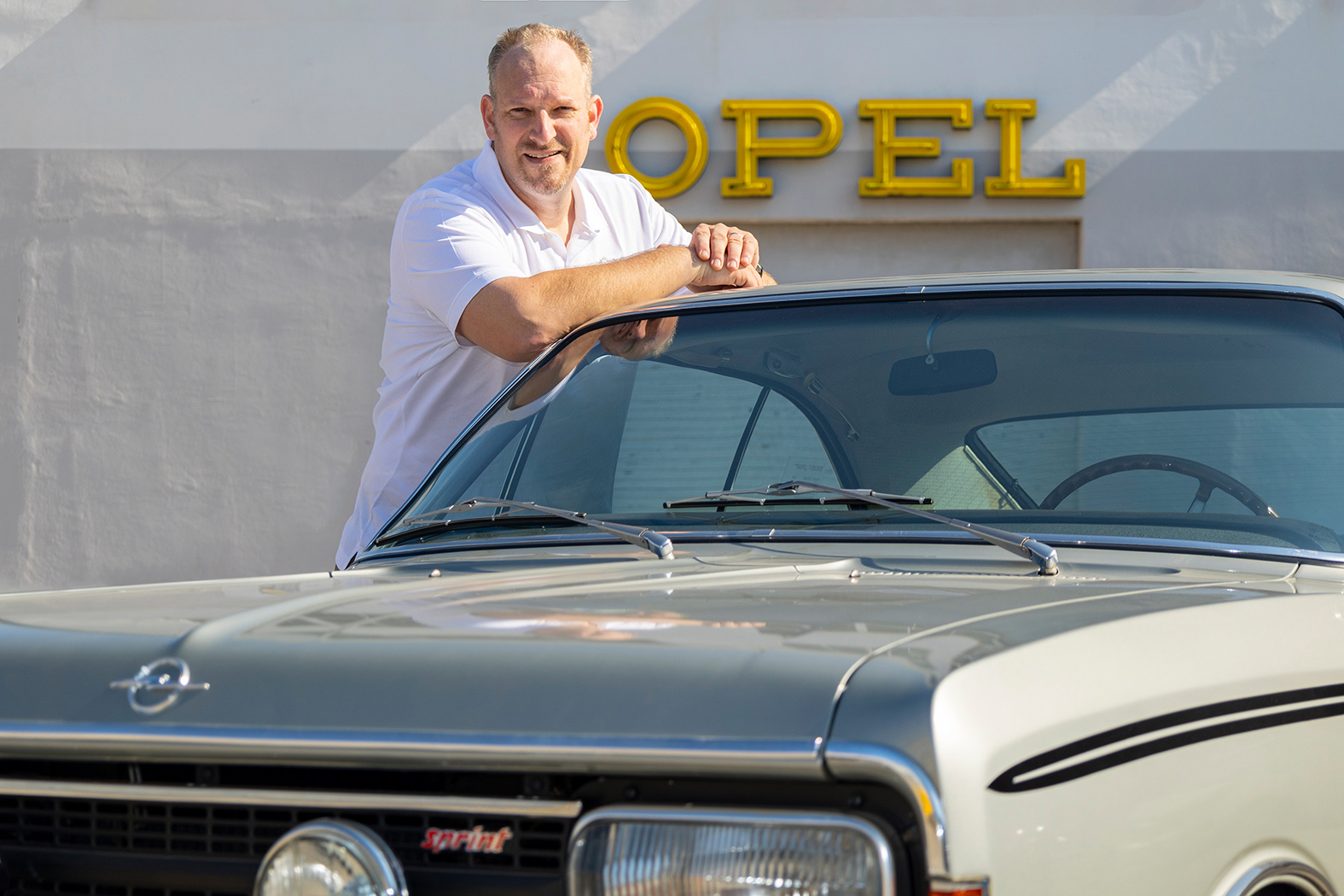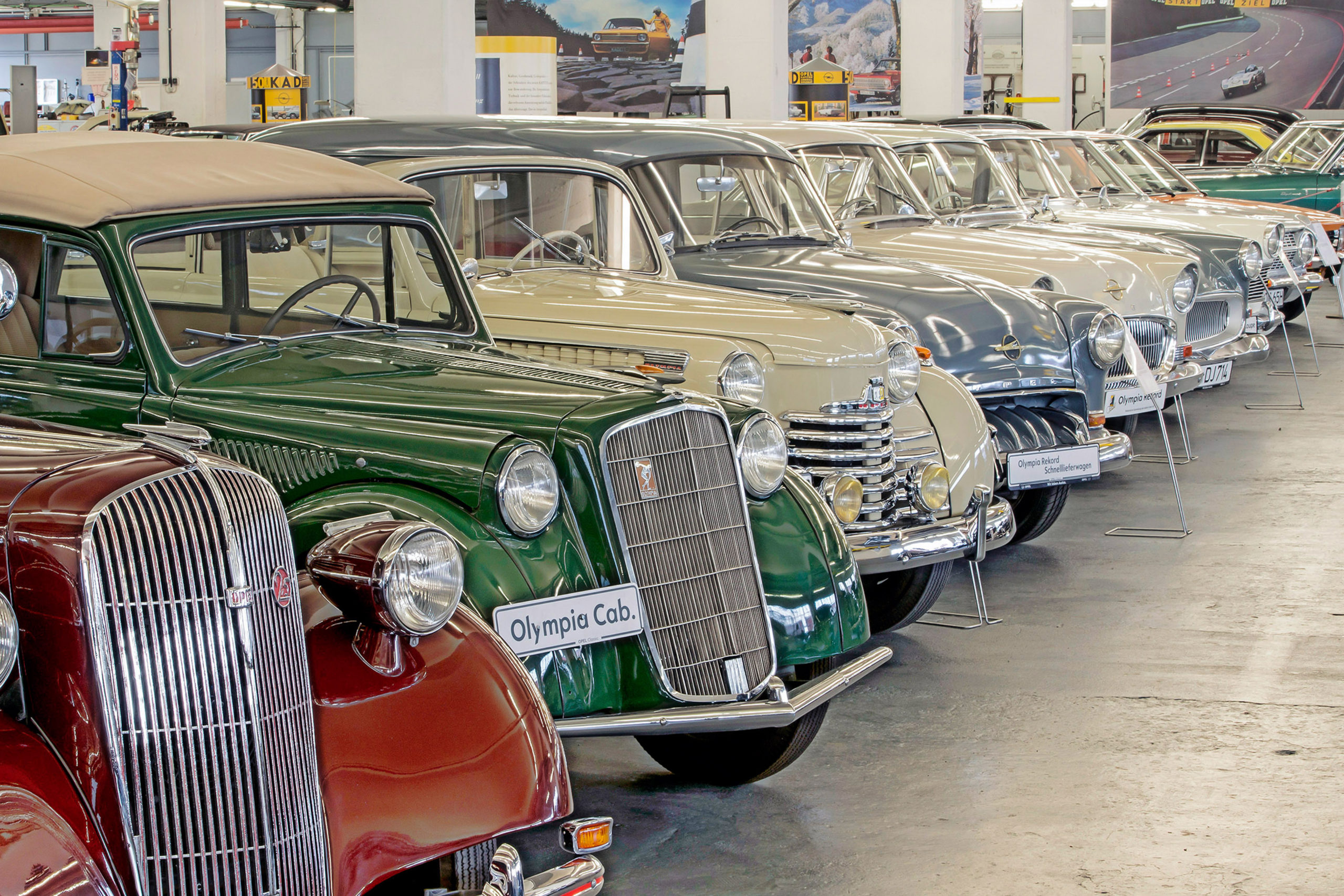 In it, Rohwedder also tells the story of the "Opel II", Fritz von Opel's spectacular 520-horsepower speed boat. To his great regret, it has been lost since 1929 and is therefore not part of the Opel works collection. However, many other gems here make up for that – such as one of the very first Opel motor cars "System Lutzmann", a blazing-red 4/8 PS "Doctor's Car" or the 1956 jubilee Kapitän adorned with real gold. And unique prototypes: Experimental GT, GT/W Genève, Frogster, Trixx, Monza Concept, to name but a few. Famous racing cars à la Cliff-Calibra and Walter Röhrl's World Championship Ascona 400 are also featured in the Classic collection.
Treasure trove filled to the brim
If you count cutaway models and spare parts carriers, the collection numbers almost 600 cars and trucks. Plus bicycles, soapbox racers, motorbikes, sewing machines, Frigidaire refrigerators, model cars, trophies, advertising signs and a superbly restored Opel aircraft engine.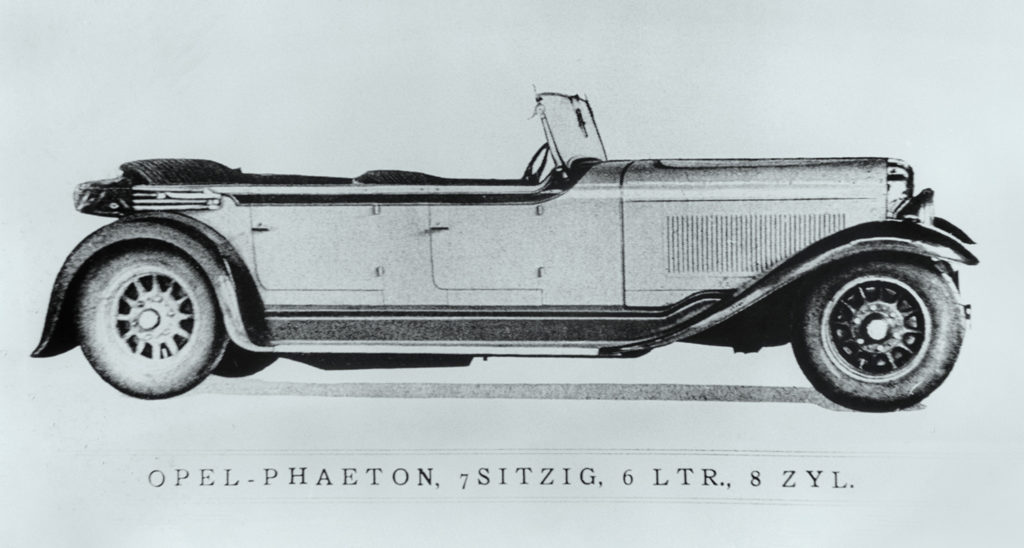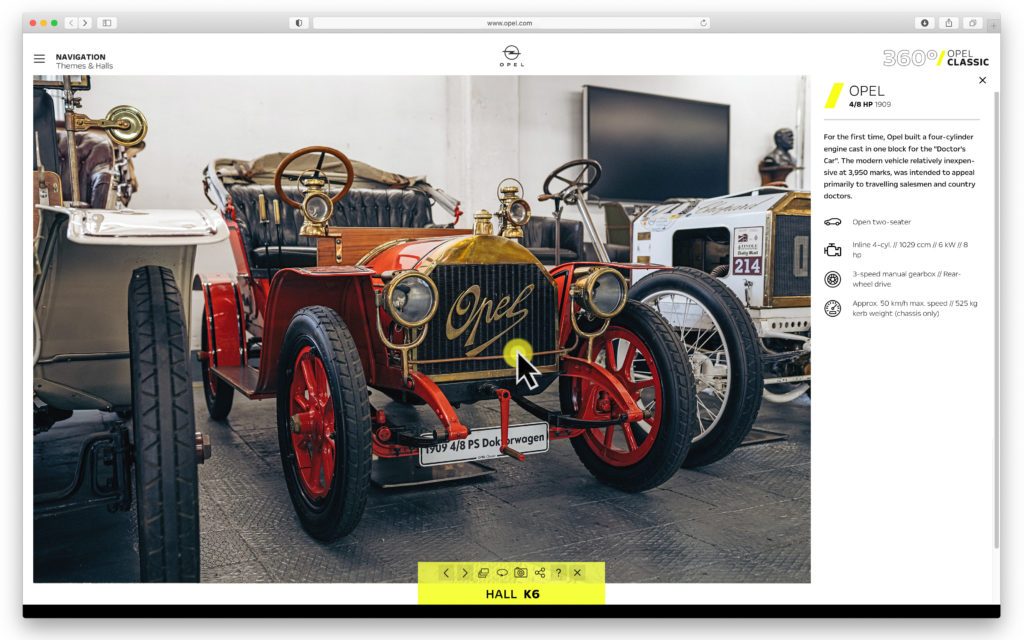 Opel is celebrating its 160th birthday! To mark this anniversary, Opel Classic has a special gift for all fans and friends of the brand: from now on, you can delve deep into the company's history with the "160 Years of Opel" theme tour at opel.com/opelclassic – from the first sewing machines and bicycles "made in Rüsselsheim" to the current "Golden Steering Wheel" title holder Opel Mokka-e. "The bilingual '160 Years of Opel' tour opens up completely new Opel perspectives for all those interested," says the new Opel Classic Director Leif Rohwedder. The anniversary tour was developed with great attention to detail. This allows online visitors to view the exhibits from all sides.
Leif Rohwedder has taken over from Uwe Mertin, who recently went into well-deserved retirement. Mertin was head of Classic for ten years. "Those were perhaps the best ten of the almost 30 years I was at GM and Opel," says Mertin. He also had other exciting tasks, such as being responsible for PR for General Motors' US brands in Europe.
Opel GT – always a highlight
Mertin's most impressive Classic experience? "For me, the most beautiful event with historic vehicles was the 50th anniversary celebration for the Opel GT in 2018, which we organised together with the Federation of European Opel GT clubs." His favourite classic car? "The 1.8 Litre Sport Roadster with the lovely nickname 'Moonlight Roadster'. Of the 51 units produced, only three original vehicles still exist today."
"The ten years at Opel Classic were perhaps the best of my almost 30 years at GM and Opel."
– Uwe Mertin –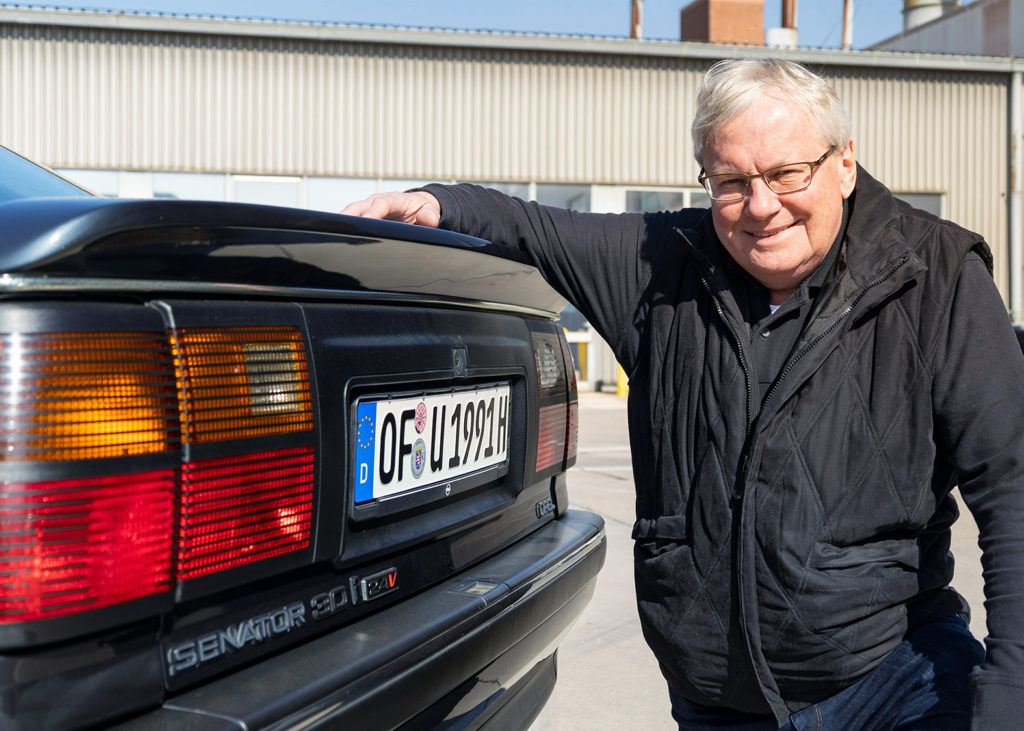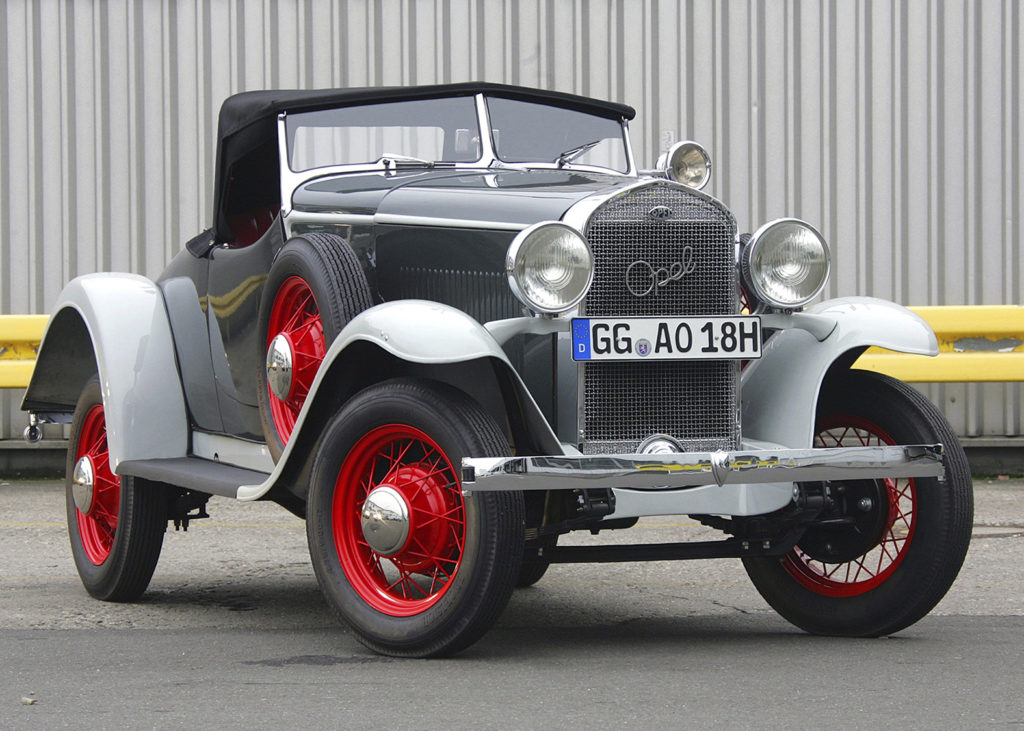 Mertin was appointed honorary member of Germany's largest Opel club "Alt-Opel-IG" in December 2020. He has just acquired a new vehicle for his "active and busy" retirement: in addition to a Corvette C2, he now also calls a 1991 Senator 3.0i 24V his own. "It belonged to a former director of the Kaiserslautern plant. I am now registered as the proud second owner," says Mertin happily – and enthusiastically shares the sedan's impressive specs: 204 hp, 270 Newton metres, 235 km/h top speed. Of course, these are not put to the test when he cruises through the Rheingau on weekends with his wife Kim.
Mertin already took over a well-kept house: the Opel classic car activities were established in their current form in 1990 – by the former press spokesman Heinz Zettl. He was followed in 2008 by Wolfgang Scholz, also already retired, as the second head of Opel Classic, as the division has been called since 2004.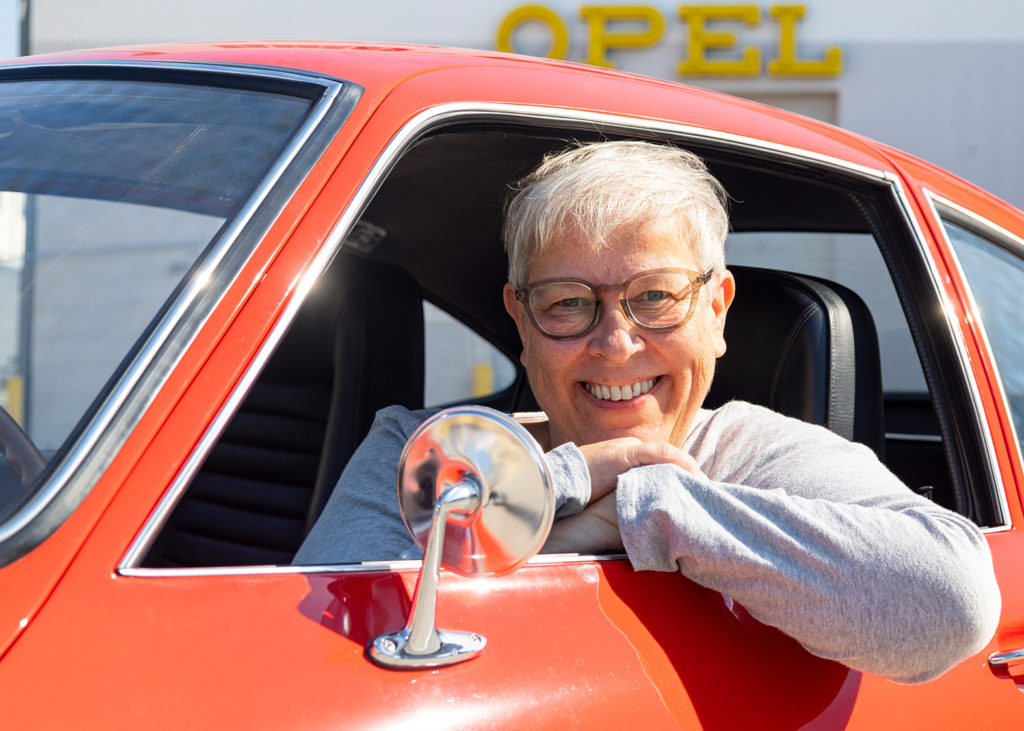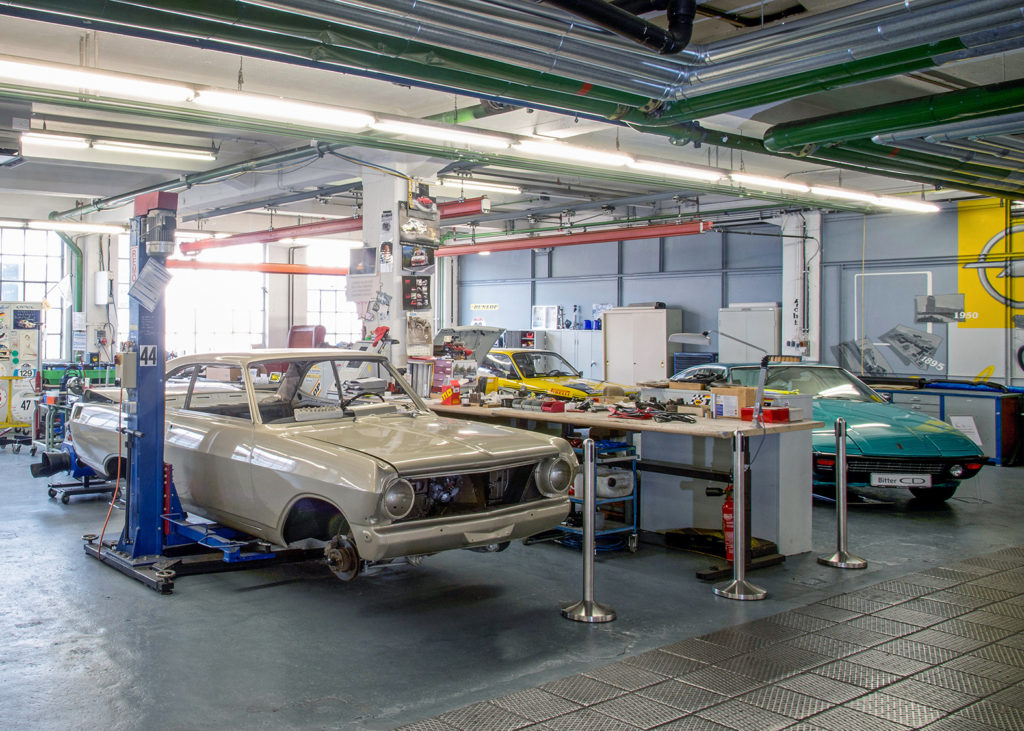 Leif Rohwedder's current team also includes Katrin Obry, who has also been responsible for Classic topics within the press department since 2001 – whether at the classic car meeting at the Opelvillen in Rüsselsheim or at classic car rallies such as the Lake Constance Classic or the Paul Pietsch Classic. In addition, an experienced team of mechanics in the service workshop looks after the classic cars with professional maintenance and lots of special care.
Wanted: Commodore GS/E
Privately, Leif Rohwedder currently owns two classic American cars: a 1971 Buick Electra 225 and a 1965 Chevrolet C10 – but not a classic model with the Blitz. "Not yet! But I'm keeping my eyes open," Rohwedder promises. His first choice would be a 1928 Regent Phaeton, "But since not a single one of these Regent cars exists today, I'd be extremely happy with a 1970 Commodore GS/E Coupé…"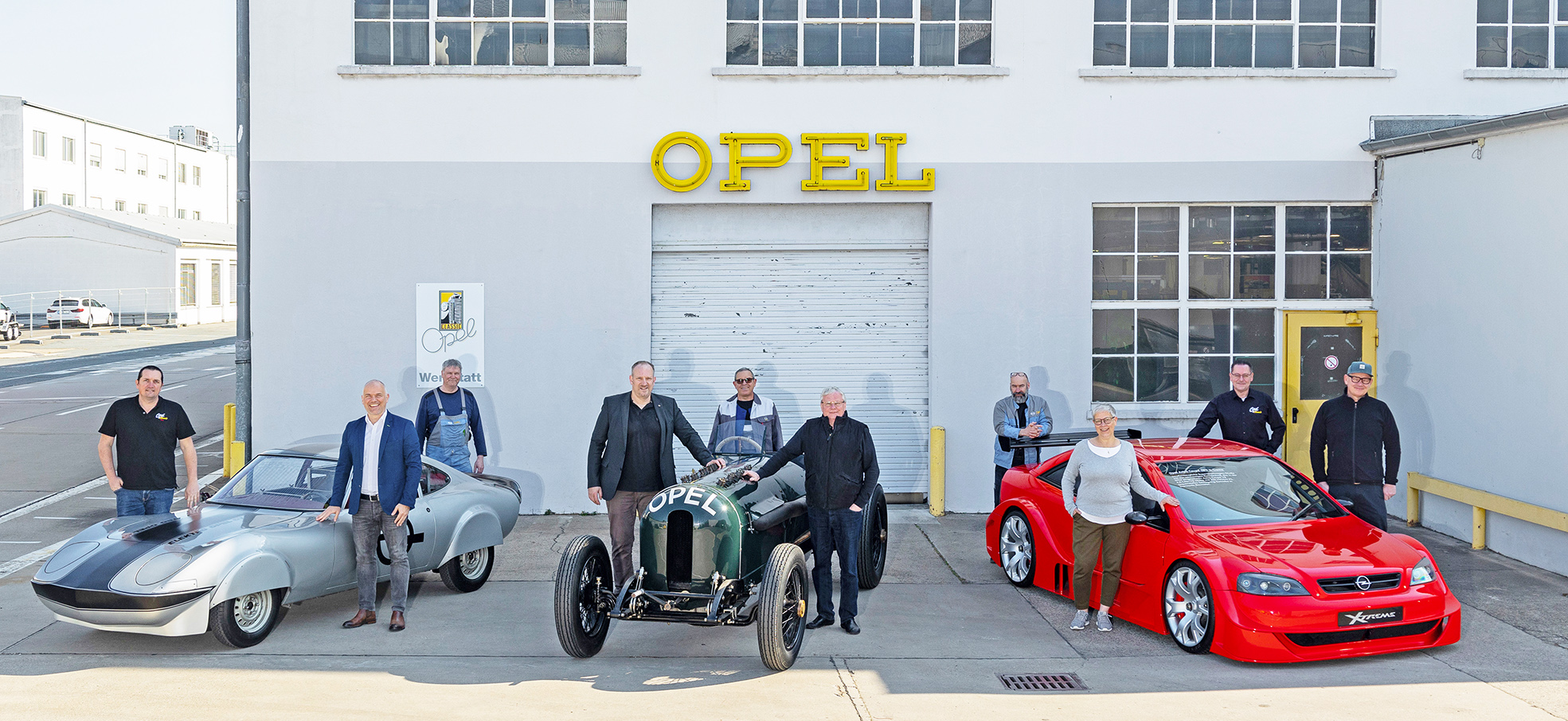 ---
May 2022