Headset auf, Bildschirm im Blick: OnStar Notfall-Betreuer Bryan Anta während seiner Arbeit im Call Center.
---
THE ONSTAR PRINCIPLE
The personal online and service assistant makes driving more comfortable and, above all else, safer. Available services include a 24-hour emergency call service, a powerful Wi-Fi hotspot, remote diagnostics, for example, for engine or tire pressure, navigation information, and much more. The process of gradually installing OnStar in all Opel passenger car models began in August.
It was an unusual call. The only sound on the end of the line was heavy breathing, like someone gasping for breath, and there was a distant voice that seemed to be trying to say something. There was also what sounded like a child in the background. It was an emergency call. It went through to the OnStar Emergency Advisors based in the Canadian city of Toronto. The Emergency Advisors are medically trained call center agents who, for example, act as a go-between between victims and first responders in the event of accidents and can also act alone as advisors. When drivers in North America push the red OnStar emergency button, they are put through to an OnStar advisor like Bryan Anta, who took the call on this occasion. "At first I had no idea what kind of situation I was dealing with," recalls Anta.

A YOUNG MOTHER SUDDENLY HAS AN ASTHMA ATTACK IN HER CAR
The facts did not emerge until later on – it was a young mother on her way to the hospital because of chest pain. Her three-year-old daughter was also in the car when the woman suddenly suffered a severe asthma attack. She pulled over and called her mother. "Her mom told her to push the OnStar emergency button," explains Anta. Communicating with the woman proved difficult. The woman's mother wanted to explain the situation using the speakerphone function on her daughter's cell phone. All the while the child was crying in the background. "I hardly understood a word," says the 30-year-old advisor. He started to consider what kind of situation he could be dealing with here.He began by asking the young mother a series of yes or no questions that she could answer by honking once for yes and twice for no. Once Anta understood the situation, he helped the woman calm down and explained how she needed to breathe until the first responders arrived.
---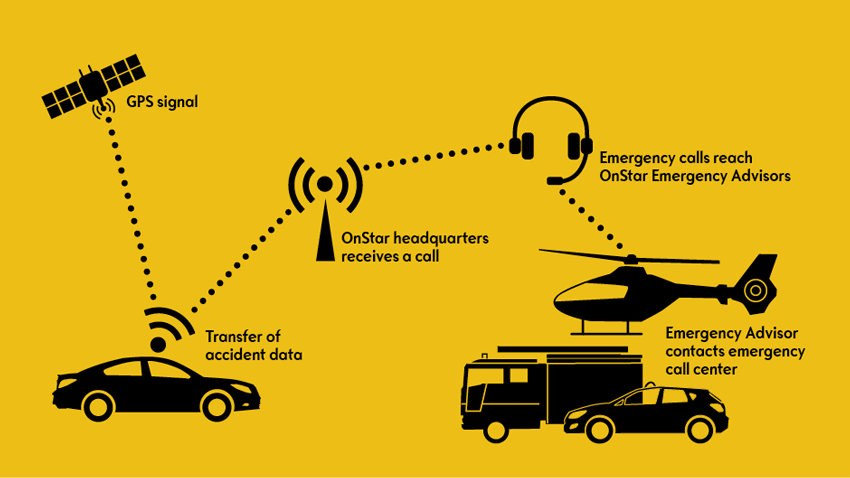 ---
PERSONAL BIO
Bryan Anta is from Whitby, Ontario, close to Toronto, Canada's largest city. He has worked as an OnStar Emergency Advisor for five years. After graduating from high school, Anta studied psychology and sociology for one year at Durham College.
He was named 'Dispatcher of the Year' in 2014. The honor is awarded by the International Academies of Emergency Dispatch (IAED) to emergency advisors who have made the most significant contributions to their area through personal action and thereby exemplified the values of the IAED.
Anta has since been promoted to instructor. The 30-year-old now passes on his experience and trains OnStar Emergency Advisors, most recently at the Opel OnStar call center in Luton.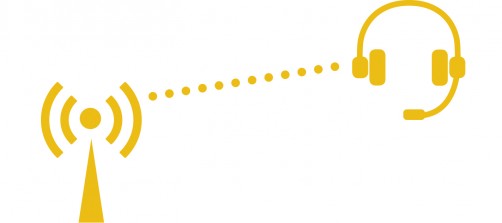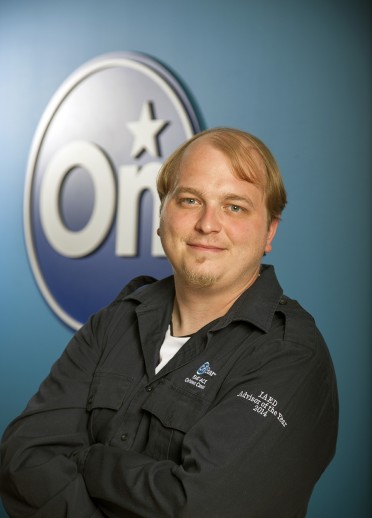 ---
 "I can just take off my headset and take a five-minute break," says Anta, explaining how he copes after difficult calls.
The Canadian won the 2014 "Dispatcher of the Year" award from the International Academies of Emergency Dispatch (IAED) for excellent performance. "It's usually only awarded to people like police officers, emergency services, and firefighters who respond to 911 emergency calls in the U.S.," explains Anta. He is delighted that he – an intermediary between the driver in distress and emergency services – was chosen.
PROUD PARENTS, MODEST HERO
"My parents are very proud of me," says Anta, who was humble in accepting the award and at ease with the attention that came with it. He has always loved working with people. He worked in customer service before joining the OnStar team. After graduating from high school, Anta studied psychology and sociology for one year at Durham College. All of this helped prepare him for life as an OnStar Emergency Advisor.
He has been on the job for five years now and has "never regretted it for a second." Of course, he wasn't always stationed in the emergency division. Like all OnStar experts in North America, he started out as a general advisor. "I noticed pretty quickly that I'd like to work in the emergency division," says Anta. "I found it most rewarding when I had an urgent task to complete, even if it was just patching a call through to the emergency team." He worked on all kinds of cases, from unlocking doors because the customer locked themselves inside their own car right through to serious accidents.
WHAT TO DO WHEN CELL PHONES AND RADIO COMMUNICATIONS ARE DOWN
Once after a storm, Anta helped coordinate so that rescue services could reach a large group of hikers in a national park in the U.S. Cell phones and radio communications were down. The only thing still working was the OnStar antenna on the roof of a car that just happened to drive past the scene of the accident. "The accident resulted in a number of fatalities," says Anta, his eyes fixed on the ground. It's an accident he will never forget.
---
---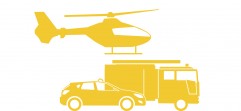 HE HAS TO BE ABLE TO PROCESS WHAT HE EXPERIENCES
It takes a certain type of personality to be an advisor like Bryan Anta. They have to bring a sense of calm and cannot panic in stressful situations. Moreover, the advisors have to be able to process what they experience. "I can just take off my headset and take a five-minute break," says Anta, explaining how he copes after difficult calls. He uses the time to collect his thoughts and pull himself together. You have to keep busy, he notes. "I cycle a lot in my free time," he adds. This helps him relax, too.
Anta's girlfriend is also an OnStar Advisor. This is something that helps him get through the days. "It's easier to share experiences when the other person understands exactly what you're talking about."
ROLE PLAY IN TRAINING 
Anta also underwent training that he can always fall back on. He completed an eight-week emergency training course in North America, which involved learning about programs and protocols and doing role plays to practice taking emergency calls. Of course, it is impossible to prepare for every eventuality. "Every call is different, but I'm confident when it comes to answering the calls," he says. "I feel like I can help, no matter what the situation may be."
---
 "Every call is different, but I'm confident when it comes to answering the calls."
Bryan Anta
INSTRUCTOR FOR EMPLOYEES IN EUROPE
That's probably what makes him such a good instructor. Anta was recently promoted from advisor to instructor. "We do a lot of role playing exercises," he says, emphasizing the importance of the advisor being able to understand the situation the caller is in. He has also worked with European advisors who began their training in Luton, England, in August. "Although the training for European and North American advisors is different, one fact remains the same: the desire to help and the ability to understand unusual situations over the phone," says Anta. He has become an expert in both of these areas.
Text:  Meike Stolp; Photos: Charlie Magee
Last update: August 2015