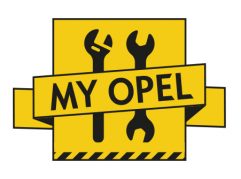 Employees open their garage doors for us

Which model do you have parked at home? Write to us: opel.post@opel.com
The year is 1993, four years after the Berlin Wall came crumbling down. Michél Schröder is ten years old and his parents are relocating from East Germany to Hesse. 'Michel Vaillant' is playing on the TV. This is a cartoon series about a famous racing driver, based on the 'Zack' comic of the same name by Jean Graton. Michél sits enraptured in front of the TV set as the French hero conquers the racetrack all over the world.
Did this fascination stem from the fact that Vaillant shared his first name? The test bench mechanic working at the Engineering Center in Rüsselsheim isn't sure anymore. What he does know is that this was the beginning of a life-long dream to pull up to the starting line, step on the gas pedal, and drive in a race one time in his life. Now, 25 years later, he achieved this dream. This summer, Michél Schröder took part in the 11th Free Mountain Race from Waldau to Steinbach. The 35-year-old exclaimed, "This was the best experience of my life."
---
---
The nature race track in Thuringia is in a class of its own. This involves climbing 150 meters and navigating 13 curves on a 2.5-kilometer-long stretch, which the employee cleared in 1:41 minutes, placing him towards the lower end of the top third in the rankings. Considering that there were 100 participants, that's pretty respectable for a first-timer, who had limited time to train for this race. Above all, Michél Schröder is proud of his vehicle – the 1984 Ascona C. If this classic car from Opel had a soul, it would be eternally grateful to its owner for breathing a new lease of life into it.
---
Scrap for €200

---
Around four years ago, this Ascona was nothing more than a pile of scrap. Michél Schröder snapped it up for a mere €200, along with a large number of spare parts. Now, the Opel sports a brilliant polar white finish, and it's a one-of-a-kind racing machine. The test bench mechanic fitted the standard two-liter V8 engine with a compressor normally installed in a Mercedes SLK. This allows the Ascona to generate an impressive 164 HP. The compressor increases the engine's performance as the air required for combustion is not sucked in, but rather blown into the cylinder. As Schröder put it, "As far as I'm aware, this experiment had never been tried before with this engine."
---
---
Technical Data
---
Series
Opel Ascona GL
Year of production: 1984
Two-door limousine in polar white
1.3-liter engine, 75-HP (55-KW) carburetor, front-wheel drive
---
Restoration
Engine C20NE series 115 HP (85 KW)
Eight-valve injection engine Reconstructed using an Eaton M45 compressor taken from a Mercedes SLK, spark plugs with 360° ignition spark, triple-shielded ignition cable, all adaptions handcrafted, Remus sports exhaust system, current performance 164 HP

Bodywork Irmscher front and rear apron, Facelift headlights and tail lights
Chassis JAMEX lowered 80 mm at the front and 60 mm at the back, BORBET A wheels with Falken mixed-size tires (7.5 x 16 inches at the front, 9.0 x 16 inches at the back)

Breaks Front 256 mm taken from an Opel Kadett E GSi V16

Interior Unnecessary parts removed, Sparco sports seats, Wiechers roll cage, 4-kg fire extinguisher, odometer with tachometer, sports steering wheel
---
The hobbyist mechanic was aware that there was a turbo version of the 2.0-liter engine that was only sold in Canada. To ensure that the engine would be able to handle this type of compressor, he conducted meticulous research, both on the Internet and using the Technical Information Service (TIS). Moreover, it required a lot of effort to complete the chassis, safety cage, Irmscher spoiler and paintwork, but he enjoyed every hour of it. What certainly helped a lot in all this work and particularly as regards the compressor experiment is that Michél Schröder successfully completed his technical training last year. "This body of knowledge enabled me to handle the whole project – from construction to manufacturing – all by myself."
---
Free Race Without a Racing License

---
The employee had his heart set on the Ascona ever since he started his training with Opel in 2002. "The two-door version is extremely rare, so it needs to be properly cared for and maintained." This collector's item is the last thing you'd have in mind for a mountain race. The first time the idea crossed Michél Schröder's mind was when a friend told him a few months ago that the Free Race would be taking place in Thuringia, and it was possible to register without a racing license.
Since then, he hasn't looked back. It was on the cards that this would be the first race in Michél Schröder's life, and he wanted to compete in his Ascona C. "It has the ideal wheel base to take on this kind of challenge." A slightly steep, rising road near Schröder's hometown of Riedstadt-Leeheim would serve as a practice stretch as the novice didn't have enough time to practice on the Hockenheim or Nürburgring race tracks.
---
---
Incidentally, his job in the Engineering Center in Rüsselsheim isn't his only occupation. On the side, Michél Schröder has established a small company that provides replicas of original spare parts for classic cars. Additionally, he's currently enjoying renovating an old farm into an apartment complex as part of a long-term project. Finally, to make sure he was in the best possible shape for his racing debut, he was allowed to complete three practice runs on site in Thuringia. And it certainly paid off! After the final practice run, he made further reductions to the tire pressure, which shaved an additional seven seconds off his best practice time during the actual race.
---
First Race Was Just The Beginning

---
The new ideas he gained from this first race ensure that he definitely didn't come home empty handed. "Changing gears took way too long; I would have liked to have been able to change gears more." Similarly, the chassis could also do with some improvements. And the list goes on… There's no doubt, though, that his first race definitely won't be his last. He's up for taking part again next year to improve his ranking. He was particularly happy to meet other fans of the French comic hero in the driver's paddock. So it wasn't long before he came to be known by the nickname Michel Vaillant.
---
September 2018