"It's exciting to see how the industry is changing."
_____
Ioana Moldoveanu

Intelligent mobility concepts, shop talk, and new models: More than 560,000 visitors attended this year's IAA at the Messe Frankfurt exhibition center. On the first visitors' day of Europe's largest automotive trade fair, Ioana Moldoveanu, Melanie Jopp, Nina Thiele, Virginia Kilpert, Anja Döhler, Dania Lange, Helene Klassen, Nuria Joher Gimeno, Mihaela Weber, and Georgiana Lovin were also in attendance.
The ten women are active in the "WoMen@Opel" employee network, and at the automotive trade fair, they participated in a cross-company meet-up of similar initiatives for the first time. The women's network at Bosch extended the invitation, and the meeting was also attended by female employees of Continental, Audi, and Daimler.


Noticeably fewer people attended this year's IAA than in 2017, but the event still attracted over 560,000 visitors, including 7,800 journalists from 95 countries. To read more about this year's IAA and predictions about the trade fair's future, take a look at Opel CEO Michael Lohscheller's article on LinkedIn (in German).

Automobile manufacturers presented alternative drive systems and autonomous vehicles, while suppliers showed off the mobility concepts of tomorrow – like how the car will become an office on wheels. And a group of women dove head-first into this male-dominated world: listening, asking questions, and getting an exclusive look at the products and concepts. The same was true at Opel's exhibition space, where Frank Jordan, Opel's Director Advanced Engineering, and Albrecht Schäfer, Head of Pricing & Volume at Opel/Vauxhall, presented the new Corsa-e and Grandland X Hybrid4, alongside many other vehicles.
"It's exciting to see how the entire industry is changing and reinventing itself," says Ioana Moldoveanu. Her colleague Nuria Joher Gimeno adds: "In conversations with experts, we learned a lot of very interesting details about the concepts developed by individual manufacturers and suppliers."
The technological innovations and the future of automobiles weren't the primary focus of their IAA tour, however. The main reason for the network get-together was to build relationships and make new contacts – in short, networking.
The agenda included tours of the IAA exhibition spaces of Ford, Continental, Bosch, BMW, Daimler, Audi, Porsche, Lamborghini, and Opel.
"We shared our experiences as women at the company with our female colleagues – we talked about the organization, initiatives, and joint activities," says Dania Lange. "A major topic of conversation was what women need and want, and how that is reflected in the products." And what better place for that discussion than the IAA, where they could experience the products first-hand?
On behalf of the participants of the networking meet-up, Anja Döhler said: "We would like to extend our heartfelt thanks to the organizers of the event, Evelyn Nosky from Bosch and Kirsten Wetzstein from Opel, as well as to the core team of the WoMen@Opel network. They made this meet-up possible, ensured that today was an exciting and memorable day for all of us, and laid the foundation for a constructive dialog and exchange of ideas and experiences. Many thanks also go out to Frank Jordan and Albrecht Schäfer for their expert tour of the Opel exhibition space."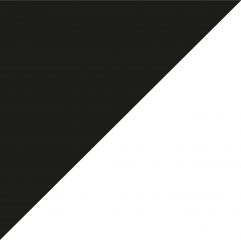 ---
September 2019