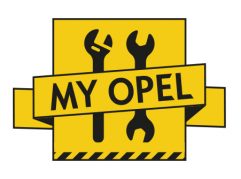 Employees and Opel fans
open their garage doors for us

Which model do you have parked at home? Write to us:
opel.post@opel.com
Your nose so close to the road that you can literally smell the asphalt, the roar in your ears when the 280-horsepower engine revs up, and that tingling feeling in your stomach when the 930-kilogram sports car flies over bumps and whips around curves in the road – the Opel Speedster is a car for all your senses.
"Oh, that's nothing!" Kurt Hesse assures us. "We're still within the city limits of Rüsselsheim. You should take a trip down to Lake Garda with me, along the Strada della Forra. That drive is pure thrills."
Hesse, who is 64, refers to himself as "an old fart." But when he steps into – or, rather, slides down into – his sports car, his body tenses with joyful anticipation and his eyes light up like a kid on Christmas morning. In fact, it was actually May 2004 when he discovered this sports car. "I've been completely obsessed with it ever since."


The Speedster was manufactured from 2001 to 2005, in partnership with Hethel, UK-based company Lotus. Each vehicle was essentially produced by hand. It was specifically designed for purists who are willing to sacrifice all manner of comforts in exchange for a more intense driving experience. It's certainly not a product for the masses, but it was never intended to be.
During the four years that it was being manufactured, just 7,207 Speedsters rolled off the production line. If you ask Kurt Hesse, the Speedster is "one of the craziest ideas Opel ever came up with." But Hesse makes no secret of the fact that he absolutely loves things that deviate from the norm.
–––––
"The Speedster is one of the craziest ideas Opel ever came up with."


The three other models Hesse currently owns are also anything but normal. One of them – a particularly stylish "Scorpions" Edition – is still in a pretty pitiful state. "The crash box is smashed in, the radiator is broken, and one of the rocker panels bit the dust, too, but it still looks great from behind," Hesse summarizes. He'll get the car back into shape, the same way he has revived many other Speedsters in the past. "I don't even know how many I've fixed up, to be honest."
It all started back when he discovered some damaged vehicles from the Opel test bays. "Back then, employees were given the opportunity to buy those cars." So the chassis maker, who trained at Opel in 1971 back when his job title was still "sheet steel worker," decided to spend his free time working on rebuilding one of those vehicles. And it had to be a Speedster. No other Opel Hesse had driven up to that point reminded him as much of his boyhood passion: the Opel GT.
---
Technical Data
---
Model Opel Speedster
Year of production 2004
Engine 2.0 liter turbo, originally 147 kw/200 HP, modified by Kurt Hesse to a (recorded) level of 280 HP
Cylinders 4
Displacement 1,998 cm³
Max. power at 5,200 rpm
Torque at 3,800 to 4,200 rpm
Dimensions
Length 3,786 mm
Width 1,708 mm
Height originally 1,117 mm, now approximately 4 mm lower thanks to Öhlins chassis
Maximum speed 270 km/h
Acceleration from 0-100 km/h originally 4.9 seconds
Price new, including various extras €44,000


"That was my first-ever car," Hesse says, explaining how his powerful passion for sports cars was ignited back in his teenage years. Later, as a husband and father, he had to focus on acquiring more family-friendly models – until the Speedster reawakened his long-dormant love, that is.
After the first few turns of the screwdriver, he realized that the sports car wasn't just fun to drive; it was also a pleasure to work on. "The car is so simply and cleverly designed that I was able to figure it out in no time, without needing to ask anyone for help."
And by the time he'd finished restoring a few originals, Hesse had long since realized that the Speedster offered a whole world of potential – for improving driving performance, but also for making the design even more stylish and eye-catching.
–––––
"The car is simply and cleverly designed."
–––––


The Speedster might have been a "niche" model, but the people who feel at home in that niche are more inspired and excited by the little sports car than any other Opel in this relatively small segment of the market. That's probably why the "Convertible of the Year 2000" attracted a small but dedicated club of gearheads who zealously developed and produced special brakes, chassis parts, and even window lifters, gearshifts, and toggle switches in customized designs. Kurt Hesse grins as he shows off a special steering wheel as proof: It can be attached and removed with a flick of the wrist. "A friend of mine made that." It's pretty practical, since removing the steering wheel makes it easier to get into the car, which would be tricky otherwise.
Hesse has been a man of independent means since 2005. Restoring Speedsters certainly isn't his only hobby, but it's the one he's most passionate about. And since he came into money, he has been diligently collecting original parts and accessories to upgrade his models, eventually becoming one of the top contacts in the scene.
–––––
"I find it hard to part with a component, because there's always a chance I might be able to use it myself."
–––––
"The problem is just that it's hard to convince me to part with a component, because there's always a chance I might be able to use it myself."
It was clear to him right from the start that the Speedster would eventually become an extremely valuable car. Collectors will currently pay around 25,000 euros for a model that is at least 14 years old, and that cost 32,500 euros new when it first launched. Even a few of the models from England, where the Speedster launched as the Vauxhall VX 220, have made their way over to Germany in recent years.

–––––
"Engine performance can be increased up to 350 HP."
–––––
Only the models with a 2.0-liter turbo engine that Opel and Vauxhall produced beginning in 2003 truly enjoy cult status, however. The 200 HP engine that was also available in the OPC version of the Astra G worked so well in the sports car that demand for the 147 HP, 2.2-liter Ecotec engine previously installed in the vehicle dropped off almost overnight. Also, it was the turbo engine that opened up a new world of possibilities for the car tuning scene.
"Engine performance can be increased up to 350 HP," Hesse confirms, his brow slightly furrowed. "But personally, I wouldn't recommend it." Thanks in large part to its aluminum chassis, the extremely flat-bodied car weighs just 930 kilograms, so too much engine power could cause the driver to lose control of the vehicle. "In any case, the Speedster shouldn't be modified with the aim of achieving ultimate speeds," Hesse says.


The Speedster Hesse drives on a daily basis only has 280 HP. "I modified and mounted the chassis and add-on parts for the engine myself, but I left the chip tuning to an expert." This means he'll sometimes be overtaken by faster cars on the German autobahn, but he doesn't mind one bit. "On a highway with a lot of sharp turns, no one can touch me. My Speedster's as zippy as a motorcycle."
But there's more that Hesse enjoys about his drives than just whipping around corners. The looks his sports car attracts give him a sense of pride. "Everyone can still see that the Speedster is still an Opel." He's always particularly excited for the annual Opel company run, because the race route goes past his garage on Maindamm in Rüsselsheim. "Every time, tons of Opel runners crane their necks to see if the crazy guy and his crazy Speedsters still lives here."

---
October 2019