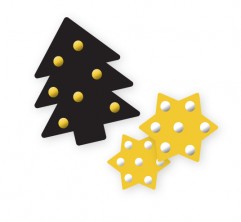 Today (14.12.) the Opel Post editors say goodbye before starting into "the most wonderful time of the year". We wish you and your families a Merry Christmas and a Happy New Year. Thank you for following Opel Post during the past 12 months.
In 2015, we have so far published 375 articles – with two more yet to come:
Next Monday we will proudly present the lucky winner of our Opel Post German Bundesliga betting pool for the first half of the soccer season. 498 colleagues have already joined the game. The winner can look forward to 4 tickets for a home match of Opel partner Borussia Dortmund.
And we will lighten the final advent light on our Opel Post Advent wreath. This is especially interesting for those who would like to win a Bluetooth speaker from the Opel shop.
Readers can look forward to brand-new articles, starting on the first Monday of 2016. Because …
… Monday is Opel Post day!