How Harry Belafonte and the new Zafira Life inspired the musician
Pasquale Aleardi and his band to create a catchy tune.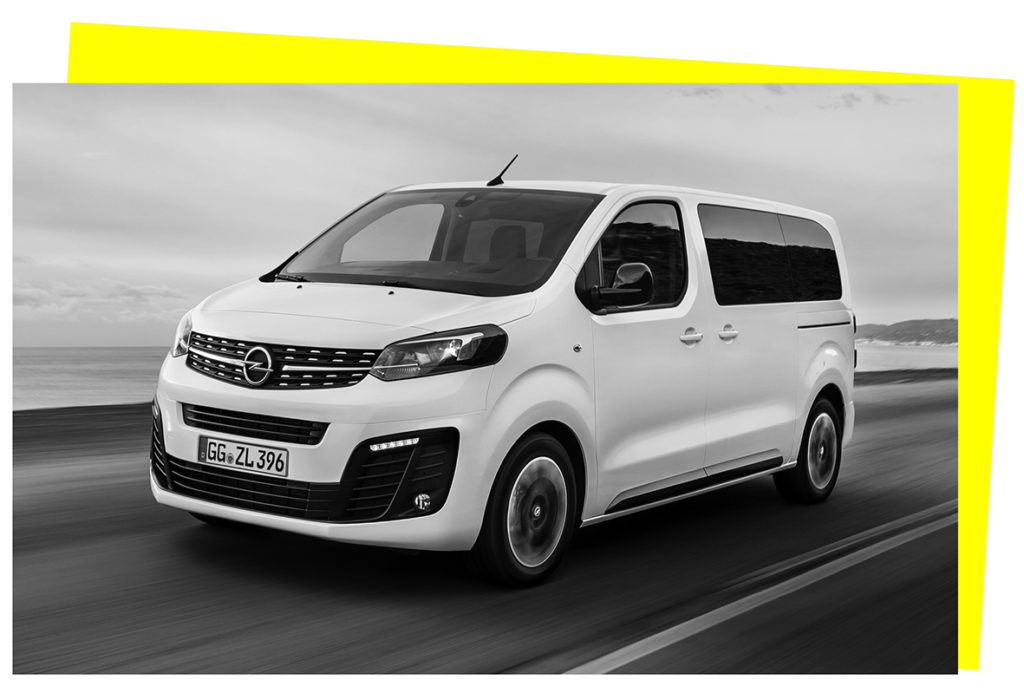 Hey!
Matilda, Matilda, Matilda
She take me money and run Venezuela
Once again now!
Matilda, Matilda, Matilda…
Harry Belafonte's "Matilda" is a world-wide hit. An absolute catchy tune. Opel product tester Pasquale Aleardi has now made it even better – at least from the point of view of Opel fans. "Zafira – we all trust the new Zafira, Opel Zafira" he belts out with his band mates to the Caribbean hit from the 1960s. The song, filmed with a smartphone, can be seen on his band's Instagram channel "Pasquale Aleardi und die Phonauten".
"We got the idea quite spontaneously on our tour," says Aleardi. "The Zafira Life is perfect for long journeys with lots of luggage. We were in a good mood as usual, Matilda was playing on the radio, one of us hummed along, and in a flash, we improvised new lyrics to this wonderful Caribbean tune."
"We were in a good mood as usual, 'Matilda' was
playing on the radio, and in a flash, we improvised
new lyrics to the Caribbean melody."
On tour, the actor, musician and Opel Grandland driver celebrates a captivating blend of soul, pop and funk. On December 17, he will be a guest in Opel's hometown – with a performance at the Rüsselsheim City Theatre. Aleardi does not yet want to reveal whether the new Zafira song will also be in the show's repertoire.
But 120 minutes of original German compositions are guaranteed, which, according to critics, reveal "charming ambiguity and good-natured humour". And because Aleardi and the 'Phonauten' Jörg "Spike" Hamers and Marc "Mary" Leymann are not only excellent musicians but also great entertainers, evenings with this band are bound to be extremely enjoyable.
The award-winning Swiss with Italian-Greek roots has already proven his acting versatility in more than 80 TV and cinema productions – including box office hits such as "Resident Evil" with Milla Jovovich, "Keinohrhasen" with Til Schweiger, "Gotthard" and "Kommissar Dupin" for the ARD. Between filming, he is regularly on the road with his band. From now on, surely only in the Zafira Life.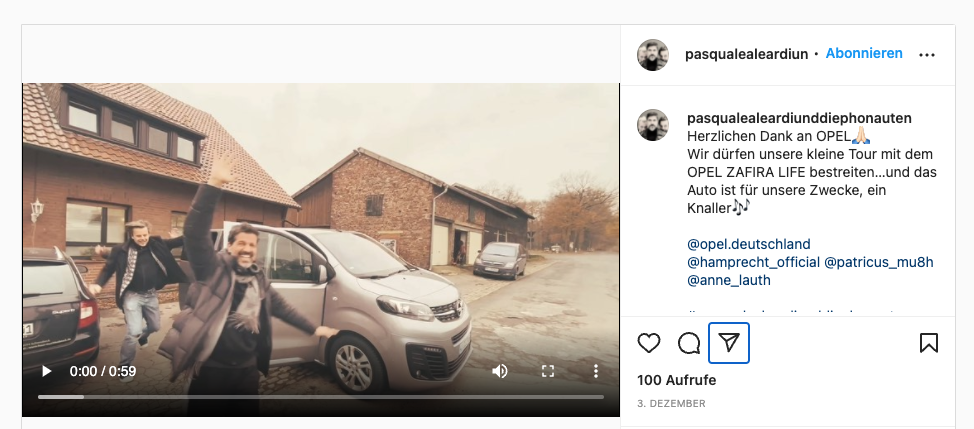 In high spirits on tour with the Zafira Life: Pasquale Aleardi (front), Marc "Mary" Leymann (left) and 'Phonaut' Jörg "Spike" Hamers (behind the camera) were inspired by the Opel to write their own interpretation of the Belafonte classic. On stage, the musicians celebrate a rousing mix of funk, soul and pop.
---
December 2021