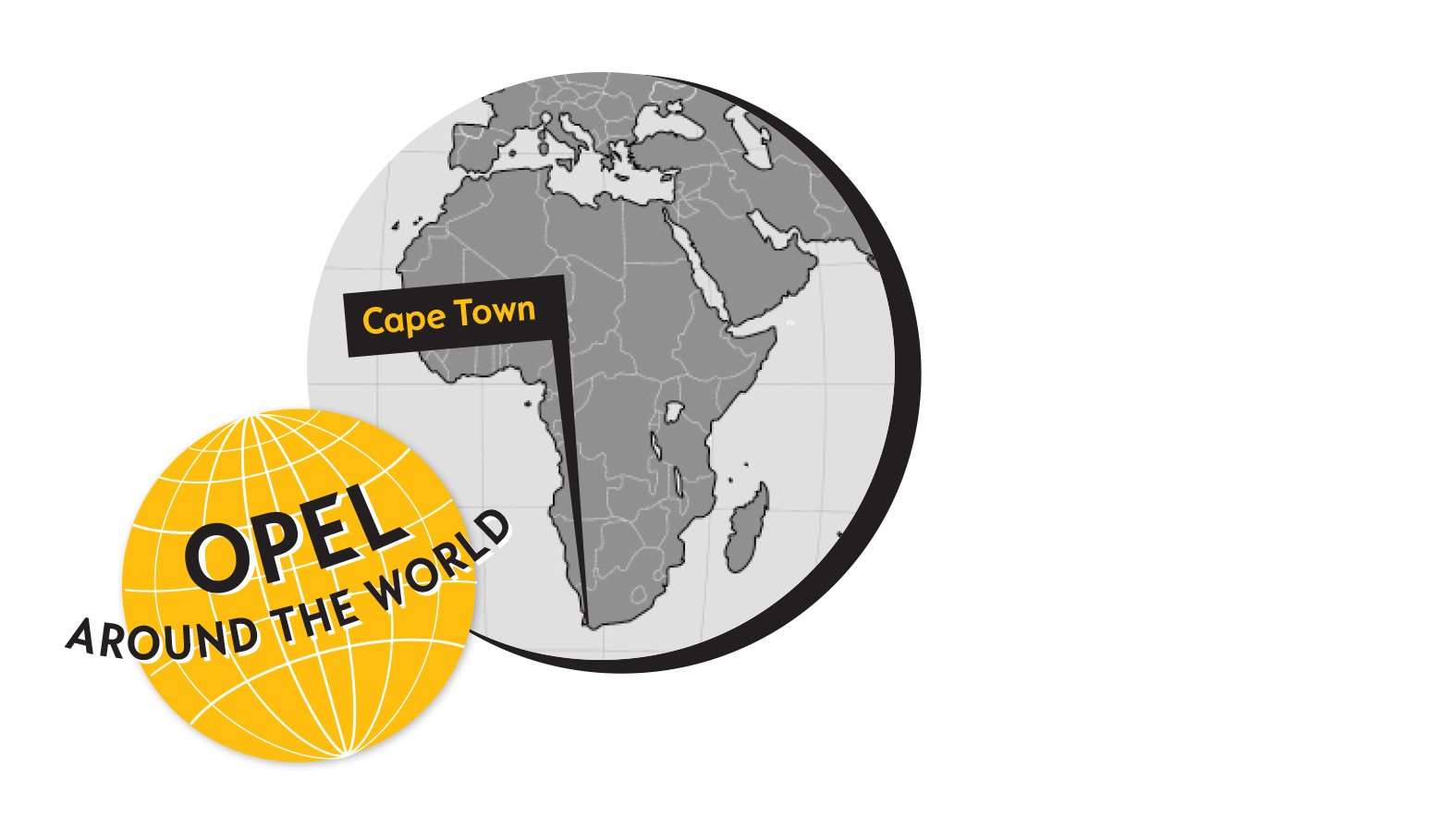 The Opel Blitz may not be thundering over Cape Town, South Africa, but a small group of enthusiasts is determined to keep the name on the streets. As regular as clockwork, the group meet every first Wednesday of the month and drive in convoy along the streets in the South Western Cape region – and they do it with pride.
With cars ranging from the latest 2014 Opel Corsa OPC Nürburgring Edition to a 1990 Opel Kadett E BOSS 2lt 8v, the Opel caravan attracts considerable attention – a mix of curiosity, admiration and surprise – as members of Opel Club Cape Town (OCCT) parade their colors.
Established in 2000 as an offspring of a national Opel Club, OCCT incorporates more than 100 members and an equal number of cars.
"Our members range in age from 21 to 55. The older club members brought that passion for Opel through with them and it rubbed off on all of us. Some of these old members are still with the club as well. Their commitment, dedication and more importantly their passion is a fundamental ingredient to the success of our club. Together, we are a force to be reckoned with when it comes to pure passion for the Opel brand," said Lugen Govender, Club Administrator and Event Coordinator.
Charity and breakfast
The club organizes everything from charity events to breakfast runs, Lugen added, but the favored activities are the car meets." The atmosphere is quite remarkable. If you take a stroll through the venue where our meeting take place, you encounter many different conversations. Most are car-related, but you get a sense of friendship and camaraderie more than anything else," he said.
Technical meetings are also organized with sponsors invited to give presentations to members. The club is also proudly supported by the local Opel dealership, Williams Hunt Bellville. The members keep their Opels in immaculate form – a veritable testament to their unwavering passion and love for the brand from Rüsselsheim.
The series
The Opel Around the World series is aimed at raising awareness of Opel's presence in countries and territories outside Europe. It is a lighthearted look into how the brand affects people's lives and the passion around the badge, be it from customers, dealers, employees, or people interested in Opel.
Would you like to be featured on the series? Do you have a good story to tell? Contact us on opel.post@de.opel.com – we look forward to hearing from you.