Mr Norman, the word career literally means "road". Staying with that image: What has your "road" been like through the past four and a half decades?
It was not always a smooth ride on the motorway. More up and down like an Alpine switchback. It also includes a dismissal that at first felt like a dead end. But just a few months later, in 2004, things were looking up again when I joined Fiat. I was promoted by Fiat CEO Dr. Sergio Marchionne and later by Renault CEO Carlos Ghosn. Since then, I've been on a quiet, high plateau, I would say.
Do you have a "success principle" to which you are committed?
Yes, I do indeed. I work a bit more every day. And learn something new. That's also because I had a rather average education. And if I make a mistake, I own up to it. I don't delegate the dirty work, I take care of it myself. And if I feel a statement is wrong, I say so openly. Even if it comes from a superior.
What accomplishments or projects are you particularly proud of in your career?
On the one hand, I would name the classic successes: for example, after I joined Volkswagen France in 1995 the company's market share there doubled in five years. Or winning the "World Car Advertising Campaign of the Year" award on two occasions. On the other hand, there are the many positive encounters. I count promoting young talent and managers among the achievements I will always look back on with great pleasure. But I am also proud of the fact that I have always remained true to my principles – even at the risk of losing my job.
"I am proud of the fact that I have
always remained true to my principles –
even at the risk of losing my job."
Over the past four and a half decades, you have witnessed many developments and changes in the industry. Which ones have been the most formative?
There are three recurrent misconceptions that the industry has not overcome in 45 ½ years, which I have encountered umpteen times. Firstly, I am of the opinion that those in charge and decision-makers should have more trust in their own forecasting tools – and not in those of external consultants. This applies to sales figures in general, but also to the development of vehicle segments – trust your own forecasts made within the company! In contrast, there is one thing that is trusted too much.
And that is…?
The loyalty of customers. Don't misunderstand: it's great to have loyal customers and to work on their loyalty. But that's only one side of the coin. Because you also have to attract new customers at the same time. An example is British Leyland, my first employer, but also Saab. Both went under with a very high loyalty rate – precisely because the conquest rate was zero at the same time. In all mainstream sectors and markets, there are three principal reasons for buying a car: design, brand loyalty and price. The latter includes value for money. For a brand to grow, all these points must be good or, in the best case, above average. If, for example, only the design of a brand is rated above average, then that's great. However, it only provides the necessary breathing space to advance the other two points as well.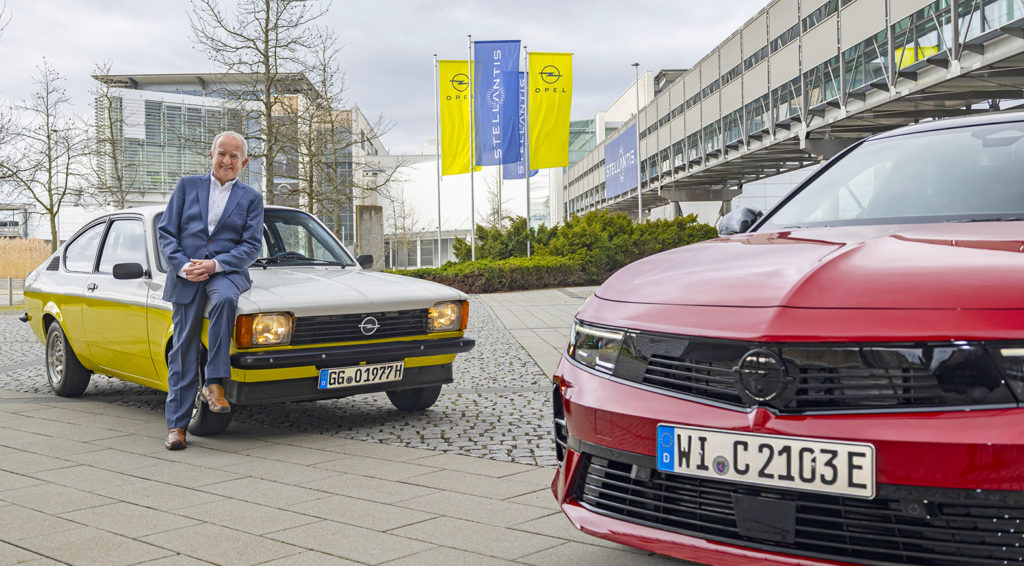 "Pricing Power works in a way
I would have thought impossible.
The success is resounding."
And what is misconception number 3?
This concerns the sister models of a group. It is a misconception that sister models take market share from each other. The fact is: they can coexist peacefully. The reverse is also true – a sister model deletion will not unduly feed the siblings. Peugeot was the first to teach this lesson to the industry: with the takeover of Chrysler in 1979, the 9 per cent market share of their Simca brand in France did not transfer to Peugeot as the experts had expected, but was distributed over the entire market. The French import market flourished.
Besides the misconceptions – are there any marketing practices that work well in your experience?
One of them is definitely pricing power. In other words, enforcing a defined price vis-à-vis the customer and the competition in the market. I have experienced the amazing effect of a consistent and persistent pricing policy twice: both Groupe PSA and Stellantis apply pricing power with great success in a way that I would have thought impossible. The effects are also evident at Opel: customers are willing to spend more money on our modern model range than in the past. And they are buying higher trim-level quality vehicles. As a consequence, this also leads to more stable residual values. It is with good reason that both the Corsa and the Mokka have been distinguished as residual value giants.
And what about classic advertising – can it also make a difference?
Yes, it can also sell cars. If it is creative. My tip: you shouldn't hesitate to adapt the original briefing if the creative people in the agencies present a slightly different idea. Some of the world's best campaigns have been created this way. Good creatives make the difference.
You have worked for many brands. Is there one that you have grown particularly fond of?
I have worked for five major automotive groups during my career and have lived in five different countries. I learned my trade at British Leyland, where there was a culture of teaching people how to do their job. Then I learned what it was to be a perfectionist at Volkswagen. Later, at Fiat, I learned to work fast. At Renault, my career peaked. And at Groupe PSA, I was able to apply pretty much everything I had learned before. At Opel/Vauxhall, I was blessed to find passion for cars – at an intensity that I thought was already lost in our industry.
"At Opel/Vauxhall I found passion for cars –
at an intensity that I thought
was already lost in our industry."
You emphasise that passion is one of the most important ingredients in the automotive industry. What needs to happen to ensure that this passion is maintained among future generations of drivers?
In Germany, talent still aspires to the automotive industry. This is less the case in the UK, France and Italy. Of course, this also has to do with the fact that Germany is a leader in the automotive industry. And Opel/Vauxhall has a major and independent role to play in ensuring that this remains the case. Innovations are advanced here – take on this responsibility!
With which Opel/Vauxhall model would you most closely compare your career?
Not necessarily with a model. But the brand stands for what I believe in most: Opel/Vauxhall is second to none and to no-one in the industry, it's authentic and makes innovations affordable for everyone. My dad ended his career as a Sales Director of Unilever and was entitled to a Jaguar. He chose to drive a Vauxhall Cresta because he thought the car suited him better. Rightly so! Opel/Vauxhall sells great cars that people appreciate – it's that simple. In a next step, Opel will become a young, green and global brand.
Do you have a wish that you would like to pass on to the Opel team?
Nowhere have I met such capable people as at Opel/Vauxhall. My wish is: Dare to unleash your potential and stand tall. Have fun at work. My best personal wishes accompany each and every one of you!
At the end of our interview, Stephen Norman told us what he has planned for the first weeks of his retirement: "After brilliant assistants have taught me the basics of Office programmes over the past 45 ½ years, I will now delve into the finer points of Outlook and Co." Opel CEO Uwe Hochgeschurtz also takes the opportunity to say thank you: "Steve's experience in automotive sales and marketing is second to none. On behalf of the entire Opel team, I would like to thank him cordially for all his invaluable contribution – especially in terms of profiling the brand, driving our internationalisation and market share growth."
Mr Norman, thank you very much for the interview – on behalf of all employees, we wish you only the best for the future!
---
March 2022