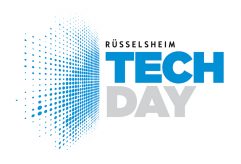 11-14 June 2018: Opel tells 240 visitors about the key role the research and development center in Rüsselsheim is taking on within Groupe PSA's global engineering network.
Mr. Müller: Journalists from all over Europe, financial analysts, suppliers, dealers, politicians, and employees are invited to attend TechDay in Rüsselsheim, Germany. What's the background behind the event?
Christian Müller: Opel has undergone major change in recent years – not just within our company structures as the newest member of Groupe PSA, but also within the research and development (R&D) network of PSA. For that reason, TechDay will focus on fully exploring Opel technologies. The three focal points of our workshops are multi-energy platforms, the role of our research and development center in Rüsselsheim, and our electrification strategy. In other words, cutting edge technologies from Groupe PSA are being combined with top-class German engineering from Opel. We wanted to present this new 'configuration' to visitors.

"We will reduce the cost of developing each new Opel/Vauxhall model
by 20 to 50 percent thanks to these shared, group-wide platforms."
– Christian Müller –

Let's take a closer look at the key topics. What exactly is a multi-energy platform, and what can it do?
Christian Müller: These days, almost everything in car manufacturing revolves around efficiency. The platform is a decisive factor, because it determines how economical, dynamic, and environmentally-friendly a vehicle is, and how cost-effective it is to manufacture it. The basic platform, after all, makes up around 60 percent of the material costs. All cars produced by Groupe PSA are currently based on two modular multi-energy platforms – CMP and EMP2. At TechDay, we are looking to demonstrate how we can contribute to these highly efficient platforms with German engineering and the qualities that have put Opel on the map. A key fact is that we will reduce the cost of developing each new Opel/Vauxhall model by 20 to 50 percent thanks to these shared, group-wide platforms.
---
---
What role does the development center in Rüsselsheim play in all of this?
Christian Müller: It is a fully fledged R&D center, and as we announced in the PACE! strategic plan, the engineers in Rüsselsheim will develop all Opel and Vauxhall models for our customers in Europe. Only with that, the center is already one of the technical drivers for the entire Groupe PSA. We are about to get the ball rolling on a development that will open up new opportunities for us. When I say 'us,' I am of course referring to the entire R&D network of Groupe PSA. The teams, who we have already been working together with since 2012, are growing stronger and much faster than some external observers could ever have imagined.

"The Engineering Center in Rüsselsheim
is already one of the technical drivers
for the entire Groupe PSA."
– Christian Müller –

What's new is the 'centers of competence' concept. Would you mind explaining this to us?
Christian Müller: The global development team defined different areas of research and development in order to tap into the entire company's full potential within the shortest time possible. We have already established 15 centers of competence here in Rüsselsheim. They guarantee consistent technical standards and a high degree of efficiency in implementing them globally within the Group. For example, areas such as seat development or expertise in fuel cell technology and test automation are centered here in Rüsselsheim. Our engineering teams are also responsible for and in charge of developing a new light commercial vehicle platform. As a result, we will set the course for the development of these vehicles for all Group brands, from prototyping to series production.
Groupe PSA wants to become a key player in European electromobility. What does this mean for the Opel model range?
Christian Müller: 'Opel is going electric!' Realistically, we could hardly have made a clearer statement with the commitment we made. The model range will transition over to the Group's flexible and electrifiable platforms as quickly as possible. More specifically, that means that we will have four electric models on the market by 2020, including the Grandland X as a plug-in hybrid and a purely battery-operated version of the next-generation Corsa. By 2024 all European car models manufactured by Opel and Vauxhall will be electrified.
---
Press reviews of TechDay
---
If electric mobility is set to pave the way to the mobile future, what does that mean for combustion engines?
Christian Müller: We cannot afford to ignore conventional technologies like the combustion engine. Further optimization of combustion engines, particularly diesel engines, will play a pivotal role on the road to electric mobility. Efficient and environmentally-friendly next-generation combustion engines are an integral part of our future strategy!

"From fuel cell technology to seat development:
Rüsselsheim's Engineering talents will be put
to best use within the Groupe PSA."
– Christian Müller –

This is an area where the requirements are becoming stricter: All new vehicles sold must meet the new emissions standard, 6d-TEMP, from 1 September 2019. Is Opel ready for this?

Christian Müller: Absolutely. Almost the entire Opel model range already meets this future emissions standard, a full year before it is set to become mandatory for all new vehicles. We're talking about 79 models here. That means we're very well-positioned in the automotive industry. If we take the new 1.5 l and 2.0 l four-cylinder diesel engines that we are currently rolling out for the Crossland X, Grandland X, and Combo models, for example, they set the bar in terms of NOx emissions. As for gasoline engines, I'd really like to point out the 1.2 l three-cylinder PureTech engines from Groupe PSA. These engines are state of the art in every sense of the word, which is why they've won the 'Engine of the Year' award for the fourth time.
You've set the bar high, especially considering Rüsselsheim is responsible for developing the next generation of ultra-efficient gasoline engines for all global Groupe PSA brands …
Christian Müller: This family of engines consists of four-cylinder engines, making up the second range of gasoline engines by Groupe PSA, alongside the popular PureTech engines. These ultramodern engines are optimized for use in combination with hybrid drives, and will be on the market from 2022. This is really exciting for me, as it also means that Rüsselsheim's engineering talents will be put to best use.
---
June 2018