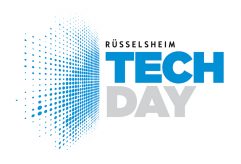 Rüsselsheim TechDay (11–14 June 2018): An audience of about 240 journalists, financial analysts, suppliers, retailers, politicians, and employees will learn about the key role the Rüsselsheim research and development center is taking on within Groupe PSA's global engineering network.
The two 'special guests' displayed in the presentation hall of the design center as part of the Rüsselsheim TechDay event are reminiscent of modern art installations. The Efficient Modular Platform (EMP2) is presented at an angle on the left in white, with contrasting deep red and orange highlights, and the pure metal look of the Common Modular Platform (CMP) propped up on four supports is shown on the right. These are the two multi-energy platforms of Groupe PSA that all future Opel models will be based on, and Opel Combo and Opel Grandland X already are. Before the workshop starts, a visitor – Rüsselsheim manufacturing manager Thomas Bukowski – examines the basic designs very thoroughly.

"Two platforms instead of nine. This means we are operating at a new level, which enables us to develop and manufacture at competitive costs."
– Dr. Flavio Friesen –

"This is a meticulous and extremely effective design," says Bukowski, nodding approvingly. "I'm sure my fellow workers will enjoy building cars based on these." The platforms thus scored points with the manufacturing manager right away. Two experts, Dr. Flavio Friesen for engineering and Mr. Holger Weyer for design, have come to show the other visitors just how efficiently Groupe PSA's modular platforms can be used while, at the same time, opening up completely new possibilities for design.
---
---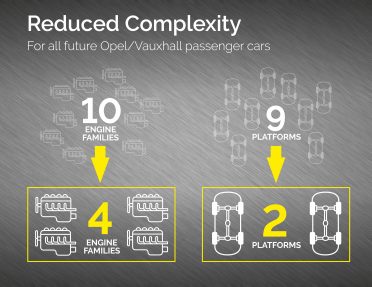 A look back helps to understand the novelty of the two platforms. As Dr. Flavio Friesen, Director Engineering & Quality, points out, development at Opel used to be based on a very complex system. There were nine platforms for 13 vehicles as well as ten engine and twelve transmission families. This amounted to a total of 47 engine-transmission combinations. "Now we are working at a completely new level," says Friesen. Complexity has been reduced to four engine families and two platforms, on which each of the 13 car variants can be manufactured. "This variability and flexibility in development enables us to design and manufacture high-quality vehicles at competitive costs." The basic platform, after all, makes up around 60 percent of the material costs.

"Hardware, software, the choice of modules, different set-ups, and custom calibration – all this helps us create a brand-specific character."
– Christian Müller –

Better yet, this involves no badge engineering whatsoever. Christian Müller, Head of Development, emphasizes: "Hardware, software, the choice of modules, different set-ups, and custom calibration – all this helps us create a brand-specific character for each and every vehicle. It also permits us to safeguard the specific Opel DNA and make sure that it is at the core of all our models." Different chassis variants for various segments and international markets can be developed on these modular platforms. They provide the basis for four and five-door sedans, station wagons, vans, SUVs, convertibles, and coupés.
---
↑  Video: Multi-energy platforms for an efficient variety of models
---
And it's not just the different chassis variants. The new platforms also open up entirely new possibilities for design. "These two PSA platforms give us designers a great deal of creative freedom in creating an exciting vehicle portfolio that fully expresses the brand character," explains Opel designer Holger Weyer. And what's more: "We will now highlight and emphasize the specific design attributes of Opel as a German brand." The key to success is to remember the company's background and the brand values of being approachable, exciting, and German.

"We can now become even more expressive and purist in our design language than we have ever been before."
– Holger Weyer –

But how does a platform impact the design at all? Taking a closer look at the details reveals that the platform is a decisive factor. The PSA platforms' basic design also allows wheels to be pushed outwards to give the vehicles a particularly sporty appearance. In addition, the compact engine layouts facilitate a low hood. Similarly, the vehicle chassis and the seating positions have been lowered by up to 20 mm compared with previous platforms.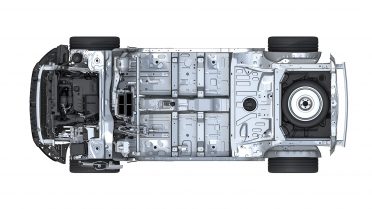 ---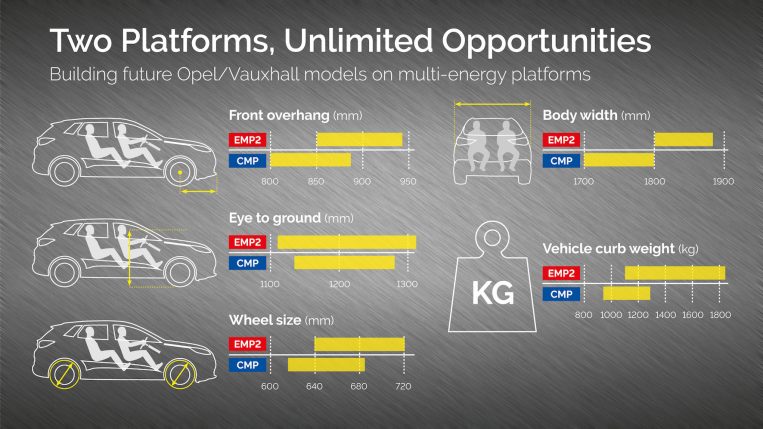 ---
"This allows the profile of the vehicle to appear lower without the need to limit space and visibility for the passengers," says Weyer. At the same time, it improves the aerodynamics thanks to a reduced front surface, delivering a true win-win situation.

"What makes the new Concept study so ingenious is, above all, excellent proportions. These translate into a clear yet highly emotional design."
– Holger Weyer –

Opel relies on timeless, pure design. "Less is more," says Weyer. According to the designer, Opel will "very soon" announce a manifesto of its design philosophy based on the new platforms. "What makes the new concept study so ingenious is, above all, excellent proportions combined with clear-cut and expressive design."
---
June 2018