That summer feeling is here. Electrifying show cars from Rüsselsheim and plenty of sun at the premiere of the international Opel meet "Blitzgewitter" outside Hamburg.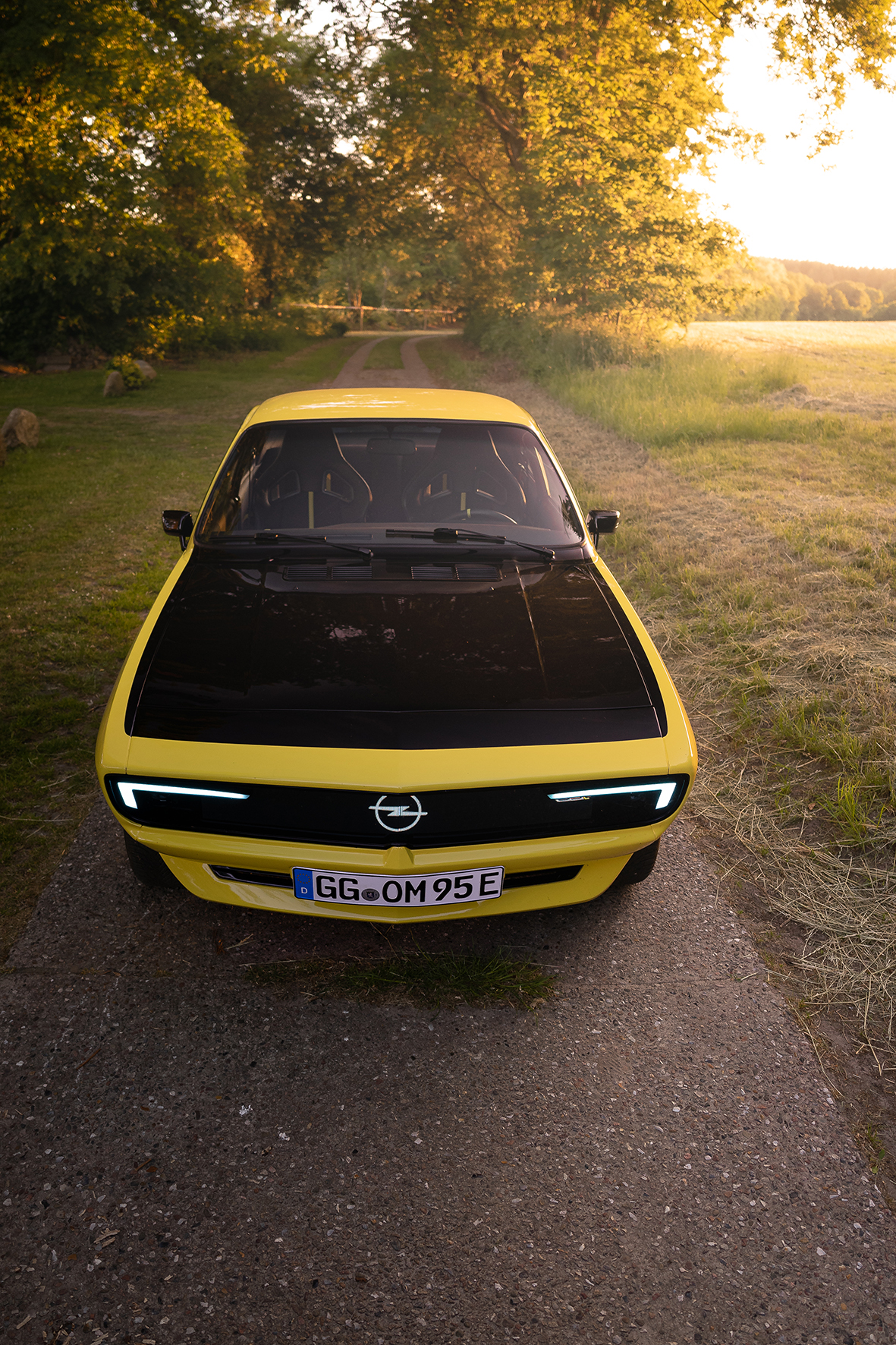 Sunshine yellow paintwork meets Pixel Vizor, elegant silhouette meets electric drive. No matter where the Manta GSe pulls up, the resto-mod style icon makes hearts beat faster. With the "Blitzgewitter" fans at the gates of Hamburg anyway. A locally emissions-free neo-classic. With lots of torque at the rear wheels. TÜV approved. And backlit by the evening sun, a love that lasts longer than one summer.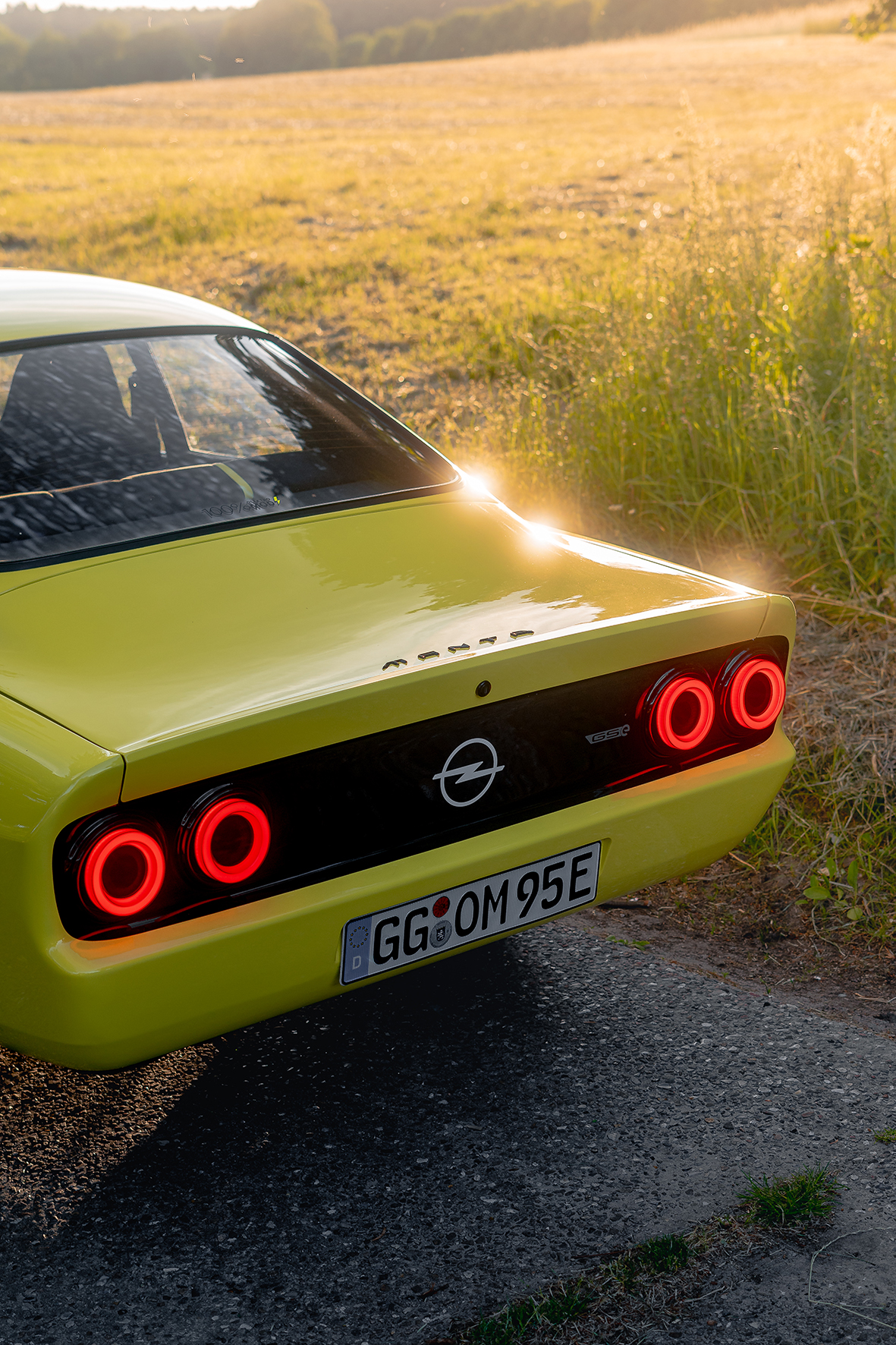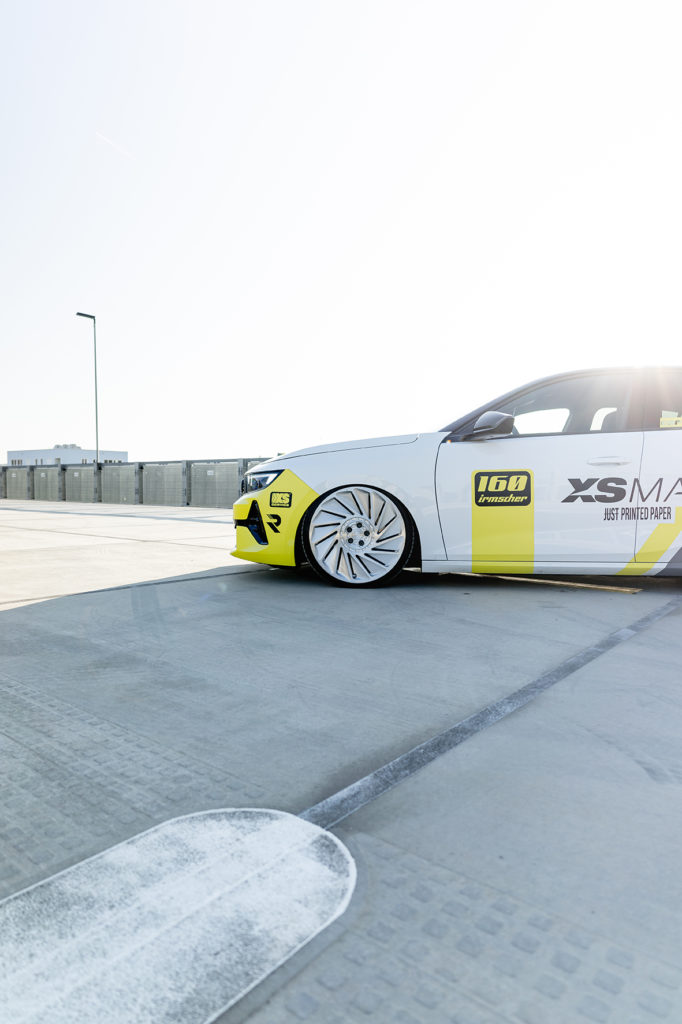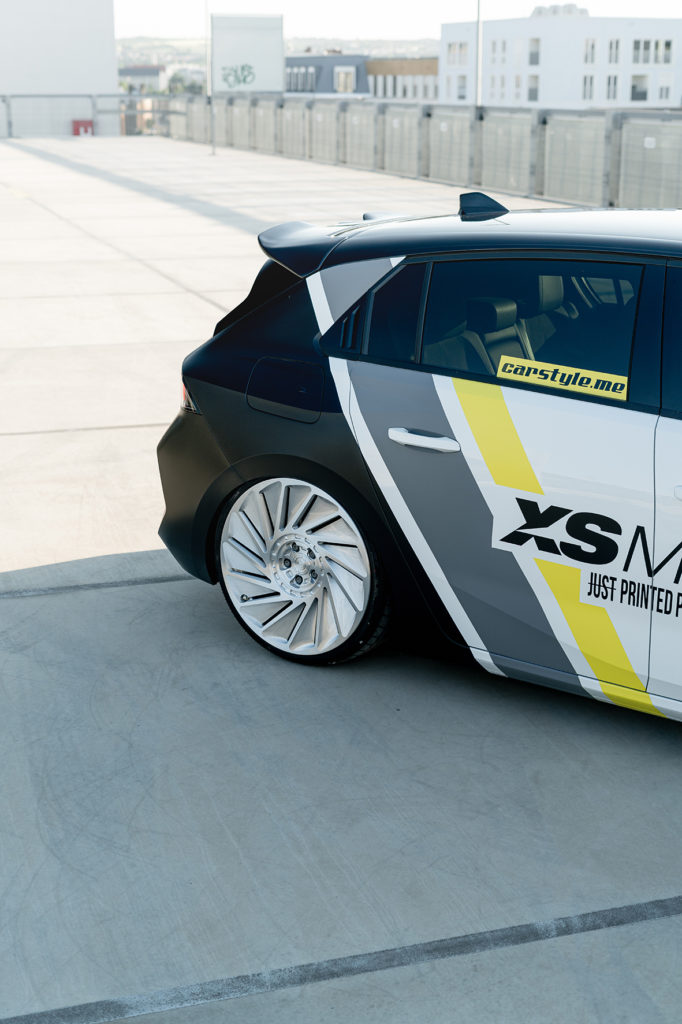 New season, new look: The electrified Astra five-door in XS Carnight design "up north". The "GRINDS" air suspension and the 20-inch forged wheels ensure proper traction. New this season are the graphics in Opel design. The highlight of this summer's look is the black tail-end together with rims in turbine style.
The later the mild summer evening, the nicer the guests: the Manta GSe accompanied the Astra Sports Tourer GSe à la XS design to its German premiere. What makes the Astra top model stand out? The ROTIFORM wheels including Opel emblem – soon also available for Astra and Grandland. The air suspension comes from "GRINDS", the GSe dampers are original. For unmistakable performance developed in Rüsselsheim.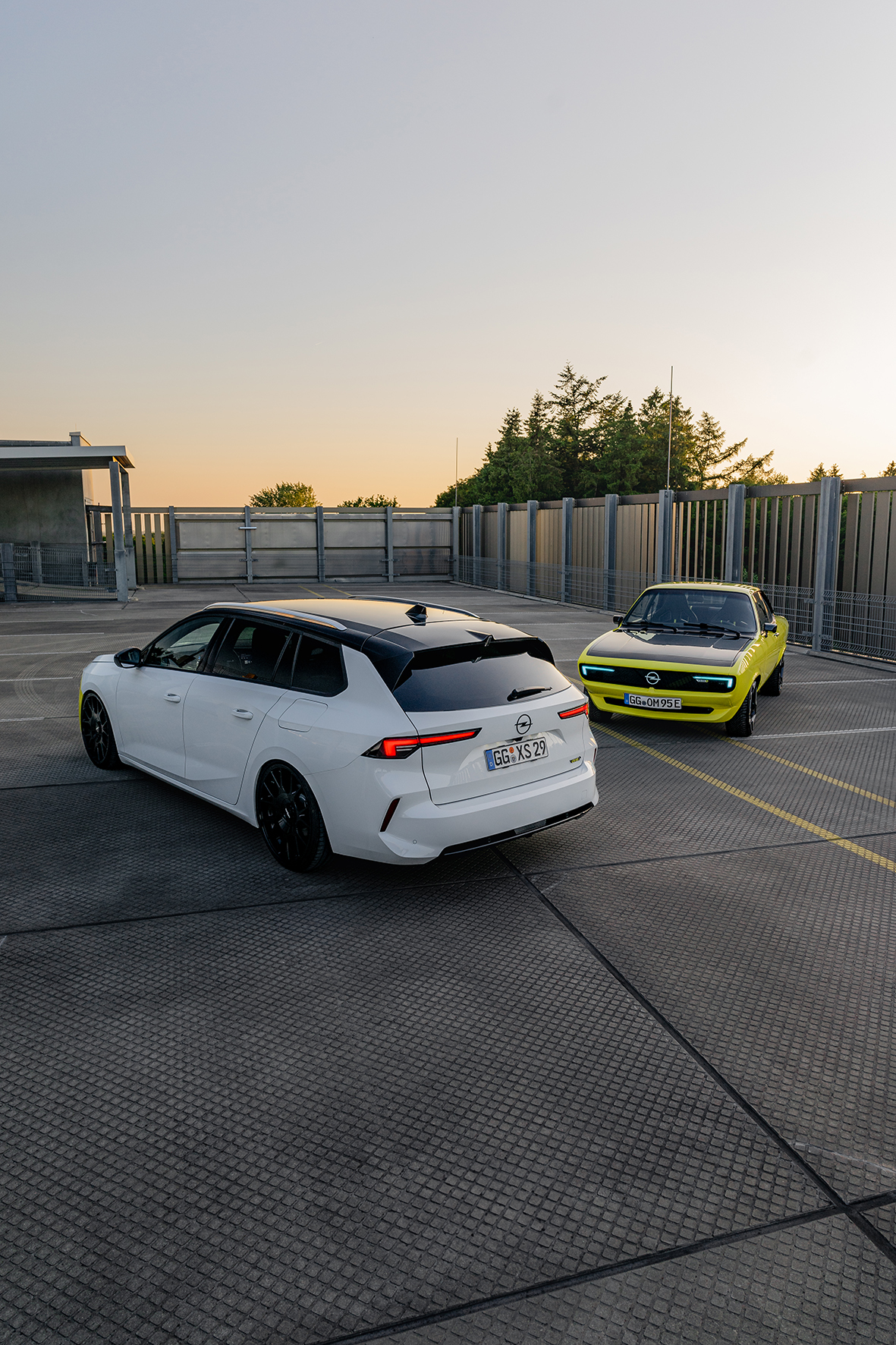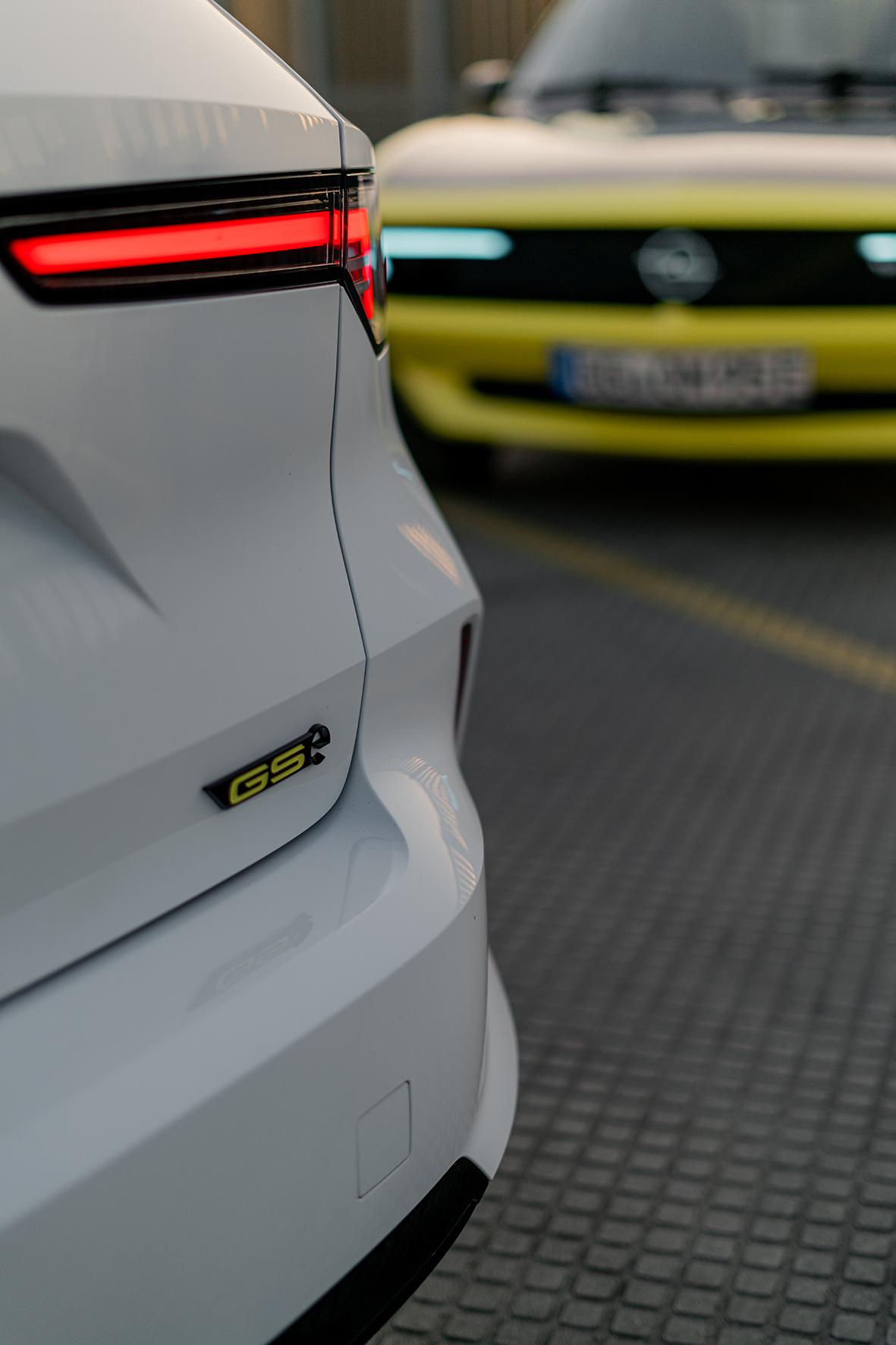 ---
Tuning fans from all over the world
Thousands of visitors made their way to Hamburg-Schenefeld for the premiere of "Blitzgewitter". The mood: relaxed. Camping was very "old school" on the meadow; there was lots of "Show & Shine"; the fans voted for the "Perfect Opel Car". And then in the evening it was party time.
---
---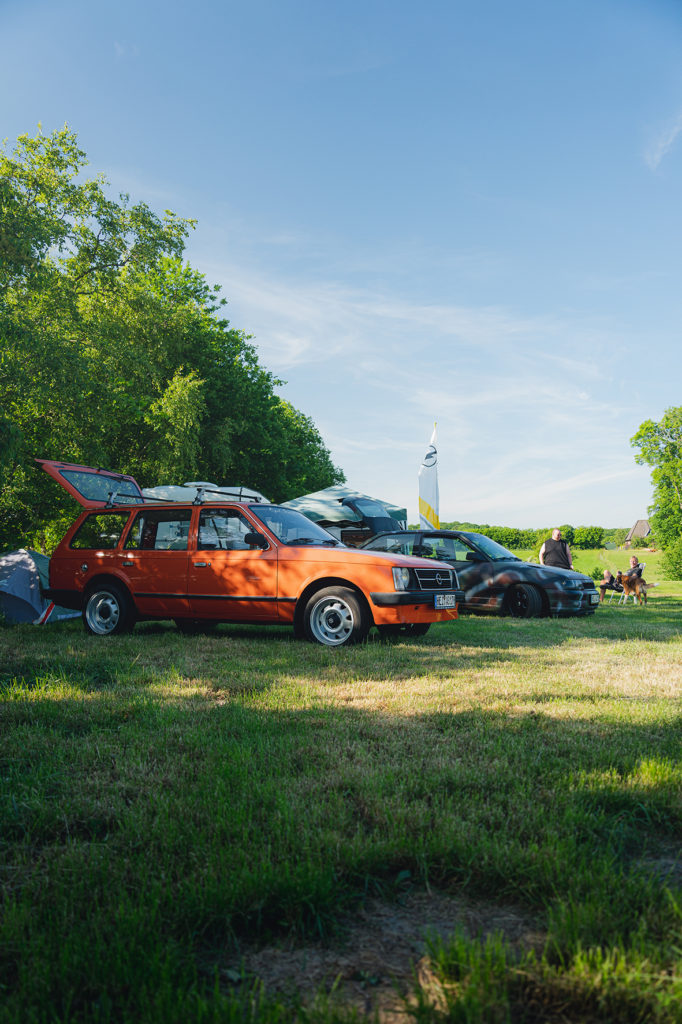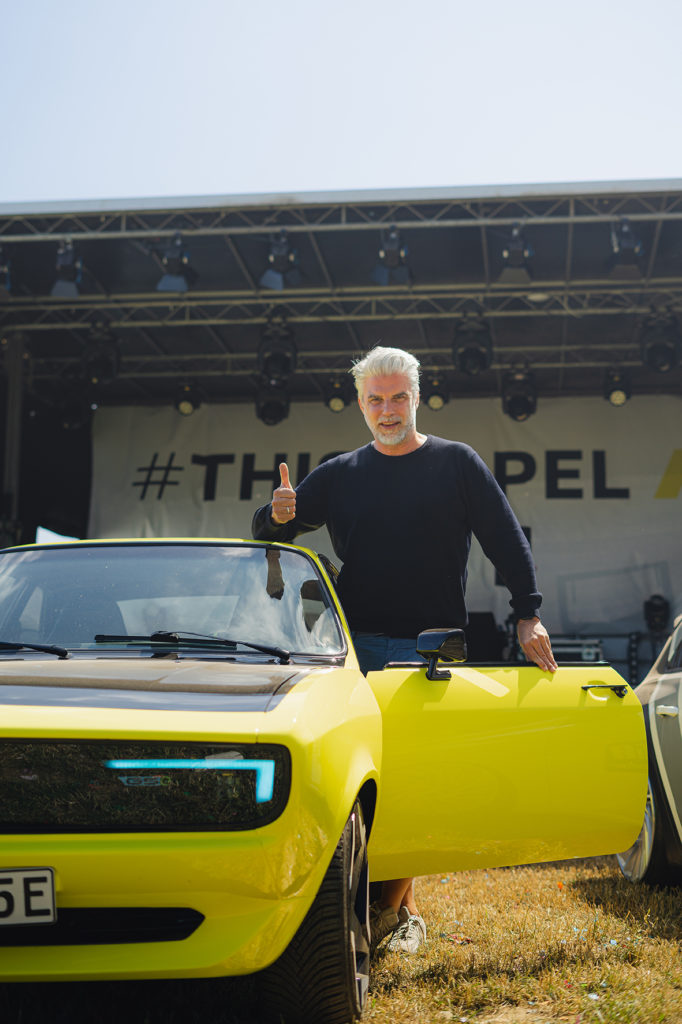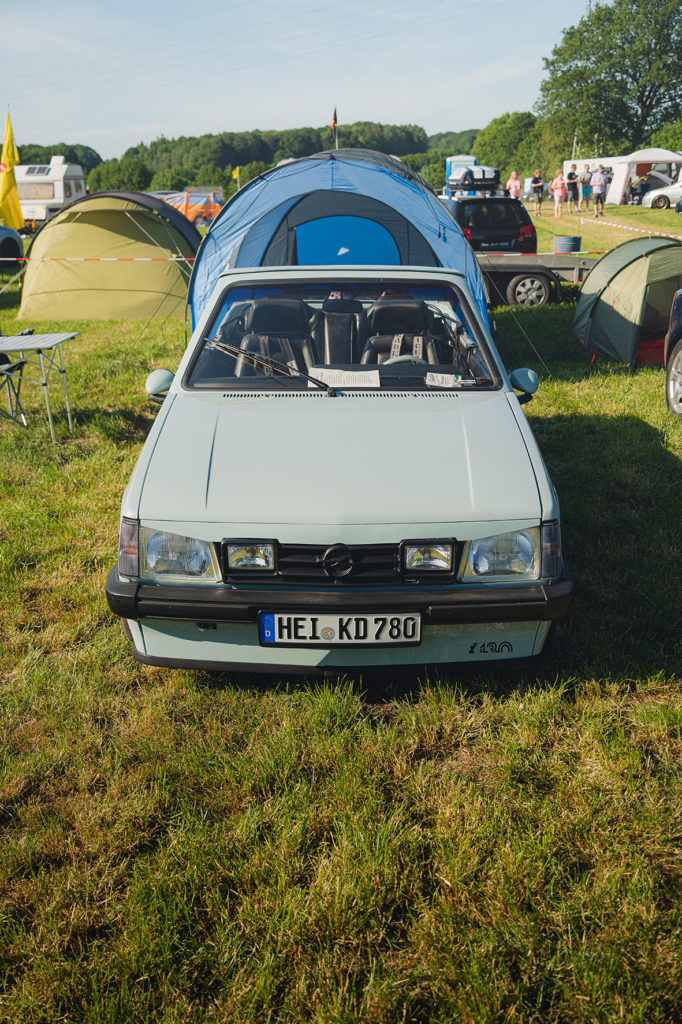 ---
Juni 2023