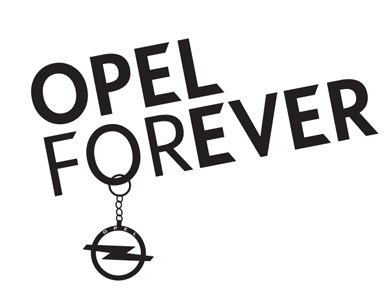 The Dealer Network in Europe
The European Opel dealer network is one of long-standing tradition and loyalty. In the 'Opel Forever' series, we profile dealerships that have been operating for many years. Today: Opel Beyschlag. Founded in Vienna in 1893, it is the first Opel dealership outside of Germany.
Opel/Vauxhall contract partners operate a total of 4,822 sites throughout Europe. Of these, 1,676 provide only service, 100 are showrooms (sales, but no service), and 3,046 offer both sales and service.
There are 203 sites in Austria, of which 125 have sales and service in their portfolio and 78 are exclusively specialized in service.
---
Facts & Figures for
Opel & Beyschlag
---
Company Founders: Otto Beyschlag (1869–1945) and Heinrich Opel (1873–1928)
---
Founded: December 1893
---
1895: Heinrich Opel sells his shares to Otto Beyschlag
1930: Otto Beyschlag becomes President of the Association of Austrian Car Dealers
1979: Hans Hall, great-great-great-grandson of Otto Beyschlag, is promoted to Managing Director
1983: Opel & Beyschlag is granted the right to bear the Austrian national coat of arms
1998: Opel & Beyschlag takes over Opel-Kandl
1999: The spare parts logistics department is spun off as Logistik Park 19 Lagerservice Betriebs GmbH
2005: AVAG, Europe's biggest Opel dealer with headquarters in Augsburg, takes over 70 percent of the shares of Opel & Beyschlag. Hans Hall withdraws from operational management and becomes a member of the supervisory board at AVAG.
.
---
---
2015: Opel & Beyschlag has three sites in Vienna, one site in Klosterneuburg, and around 200 employees. Around 1,400 new Opel cars and around 1,500 used cars were sold in 2014.
---
The history of the oldest Opel dealer in Austria began with bicycle sales. It is a familiar story with its own explanation. At that time, the brand with the lightning bolt could be seen mostly on bikes. And car pioneers at the end of the 19th century were daring entrepreneurs with a strong sporting spirit. Just like the two men who founded an Opel dealership in the Imperial and Royal Monarchy of Austria-Hungary in 1893. Their names were Otto Beyschlag and Heinrich Opel.
The former was a successful, Bavarian-born, high-wheel bicycle racer who worked as a technician in the Adam Opel bicycle factory in Rüsselsheim. The latter was the third son of the founder of what is today Adam Opel AG and also a renowned cyclist. Opel's physical capabilities inspired a Viennese newspaper to make the most creative comparisons: He was a delicate fellow, but his musculature seemed to work like the spring steel in a clock compared to the wrought iron of other cyclists.
---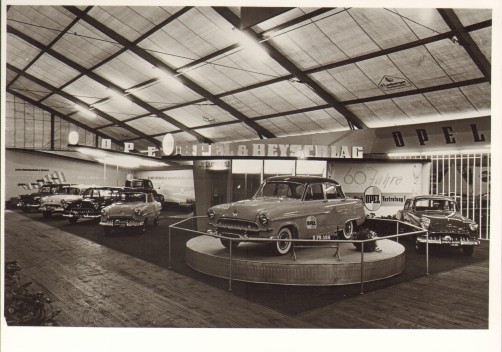 ---
FROM SETTING CYCLING RECORDS TO IMPORTING CARS
Together the two men were not only well qualified to set records in bicycle racing – like the tandem world record for Austria-Hungary in 1893 – but also to jointly found a company. They opened cycling schools and a company that sold bicycles under the name Opel & Beyschlag, with headquarters on the Kärntner Ring near the Vienna State Opera. This was where bicycles and sewing machines produced by Opel in Germany were sold. The sale of Opel patented motor cars (Lutzmann) began in 1899 when Rüsselsheim launched car production. Then in 1902, Opel & Beyschlag also became an official importer in Austria-Hungary of the Darracq – the production of which began in 1902 – and the first Opel representation outside of Germany.
Beyschlag, the sole owner of the company since 1895, cleverly handled the cooperation with driving schools and publicity: His wife Therese was one of the first legally recognized motorists in Austria-Hungary. And the Schneeweiss driving school has been a loyal customer since 1908. By 1914, there were already 150 Opel cars on the streets of Austria. Beyschlag became president of the Association of Austrian Car Dealers in 1930.
---
---
DÖBLING DISTRICT IN VIENNA BECOMES THE MAIN HEADQUARTERS
Sophie Beyschlag, née Hall and the daughter of the founder, rebuilt the company after WWII. Her son Fritz and grandson Hans Hall paved the way for the family business to become the biggest Opel partner in Austria. The different sites, having grown in the meantime, eventually became a 14,000 square meter compound in the Döbling district of Vienna in 1956. New branches were opened in 1980 and the second renowned dealership in Vienna, Opel-Kandl, was taken over in 1998.
In many ways, Opel & Beyschlag set certain milestones. They were the ones who introduced shift work in 1981. This allowed customers to bring their cars for servicing on any weekday between 6 a.m. and 10:45 p.m. In addition, the subsidiary Logistik Park 19, which enabled the procurement of spare parts, was founded in 1993.
LOGISTICS WITH 57,000 SPARE PARTS
AVAG Holding, Europe's biggest Opel dealer with headquarters in Augsburg, Germany, has held 70 percent of the company since 2005. Today, the spare parts logistics company has 57,000 spare parts for the brands sold by Opel & Beyschlag and was spun off back in 1999 as Lagerservice Betriebs GmbH.
---
---
IN ITS 123RD YEAR WITH 200 EMPLOYEES
Today, Opel & Beyschlag is in its 123rd year as a contract partner of the Opel and Kia brands and a service partner of Chevrolet, Saab, and Peugeot. Around 200 employees work at the four sites in Vienna and Klosterneuburg. The company headquarters is located as always at Muthgasse 52, Vienna.
Clemens Vorhyzka, Regional Head of all AVAG operations in Austria, says: "We are a company steeped in tradition. This is because our employees' values and experiences are passed on from generation to generation." This is the key to its success in becoming the oldest and biggest Opel partner in the country. "And also the most beautiful," adds Vohryzka jokingly. She is quick to explain: "After Opel's corporate identity was newly redesigned, we made rather significant investments in adapting the look of our branches and redecorating them."
---
---
Text: Kristin Engelhardt, Photos: Bernhard Noll

 Last updated: July 2015