Opel Post: Mr. Thom, GM is organizing a Global Safety Week for the first time. Hundreds of different activities are planned around the globe, about 20 of them in Rüsselsheim alone. Why is the issue of workplace safety really so significant?
Peter Thom: The issue is not only now becoming hugely important – the health and safety of our employees has always been our top priority. But too many accidents still happen and we cannot accept this fact. For this reason, we must always strive to find new methods and ideas to remind us how important workplace safety is for all of us. We are not only responsible for ourselves at our jobs, but for our colleague, suppliers, and visitors, as well. Essentially no one person is "responsible for workplace safety" alone. We are all responsible. And this is what Global Safety Week aims to communicate.
Why a global campaign? Aren't there too many differences in mentality and culture for one format to work everywhere?
That is exactly what Global Safety Week allows for. The program isn't standardized and there is room for every country, every plant, every department to come up with their own design so that the process and the content can be tailored to each individual culture. But remember: despite these differences, we share a lot of common experiences that we can learn from, even on a global scale. And there are ideas we can adopt from others. In Saragossa, Spain, and Aspern, Austria, 'safety rooms' have been put up to demonstrate what is important for workplace safety at that particular plant, which is really great. And we can always improve – for example, by making use of new media.
Im Rüsselsheimer Werk feierte die Belegschaft gerade 20 Millionen Arbeitsstunden ohne Unfall. Wie wollen Employees at the Rüsselsheim plant are currently celebrating being accident-free for 20 million hours. How do you go about explaining to them that there is still room for improvement?
Remember, this statistic only includes those accidents that result in at least one missed day of work after the fact. I am certain that smaller cuts, scrapes, and bruises happen at our plants every day. Of course we can take steps to minimize or even avoid the risk of accidents altogether so that maybe the next time there won't even be a little cut. And anyone who is convinced they do everything right every single day, every single minute they are at work should perhaps reflect on whether they do everything so perfectly at home as well.
So you mean safety awareness is not just a matter for the workplace?
Of course not. This is another area where our Safety Week should provide some food for thought. Before every shift at work I put on my safety shoes, but at home I mow my lawn barefoot – is that really smart? Conduct yourself in a manner that does not place you or others in danger – that is our message. Sure, convincing our employees to act this way, even in their private lives, is a tall order but why shouldn't our current campaign, 'Re-Park in Your Head,' not be extended to include workplace safety?
But surely all jobs don't carry the same risk of accidents?
 No, of course not. For those employees working on the line, virtually the entire workflow is standardized, but it's also not easy for them to be aware of this every second of the day. The maintenance engineer, on the other hand, may have to work on a piece of machinery and perform a task he has not done in five years. So he should take two minutes before starting to think about the safest way to go about it. Do I have the right tools? Do I need a ladder? Of course everyone wants to do their job as efficiently as possible and doesn't want to waste any time; that's a healthy ambition. But these two minutes are necessary. These kinds of issues will also be discussed during Global Safety Week. That's why we haven't standardized the sequence of activities. Every country, every plant, every department can choose their own topics according to their particular challenges and their specific company culture.
But aren't there also jobs where a certain amount of risk is necessary, for example, with high-speed test drives?
 I firmly believe that every risk can be minimized, completely aside from the fact that we must always comply with the relevant laws and provisions in place in each country. Test drives on public streets, for example, are always done within the legal speed limits. But even with high-speed test drives and test tracks, there is always something that can be optimized in terms of safety in order to minimize risks: even if it's just a matter of improving the head rests.

Does it make sense to discuss workplace safety in administrative areas as well?
 Yes, it does. Workplace safety is naturally a different priority on production lines where machines are always running and are always need to be serviced and forklifts and dollies are constantly moving around. But accidents also happen at the administrative area – ones that could have been avoided precisely because risks arose that employees were not familiar with. For example, if a set of blinds sticks, should I climb up onto an office chair with wheels to fix it or is it better if I know where to find a ladder? Or do I really need to talk on the phone on my way to work, unless I'm using a hands-free device?
Global Safety Week is also showcasing its own new logo…
Yes, that's right. It depicts a small steering wheel meant to underscore our message: the direction of your journey lies in your hands. And it's up to you to do the right thing – for the safety of us all.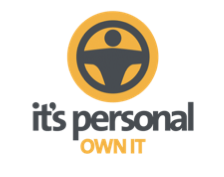 Global Safety Week
This week, GM sites are set to play host to the Global Safety Week (GSW) with the aim of highlighting occupational safety achievements, but especially to raise awareness of the importance of safety – both at home and in the workplace. The GSW will be kicked off today (Monday) with a special video message from GM CEO Mary Barra and an employee message from Peter Thom, Vice President Manufacturing Opel Group.
Different activities
This will be followed by a wide range of different activities at GM factories and sites: In Rüsselsheim, for example, the occupational health office will be offering free eye examinations, while at the Eisenach factory a forklift truck will be on show to demonstrate to employees what drivers can see – and what they can't see!
Global photo contest
There will also be a global photo contest, where you can submit your own personal take on the issue of safety and, with a little luck, creativity and sincerity, even have the chance of winning a prize. Here you can find the participation form.