The sixth New Mobility Rally was proof: Not only the future of Opel is electric, but also the present is already well electrified. Whether it was a pure electric vehicle, a plug-in hybrid or a hydrogen fuel cell – Opel was the only manufacturer to send all three drive variants out on the route. Opel was represented by the Mokka-e, the Astra Sports Tourer Plug-in Hybrid and the Vivaro-e HYDROGEN, starting and finishing at the SAP headquarters in Walldorf. In between were 150 kilometres through Swabia with special stages and knowledge questions.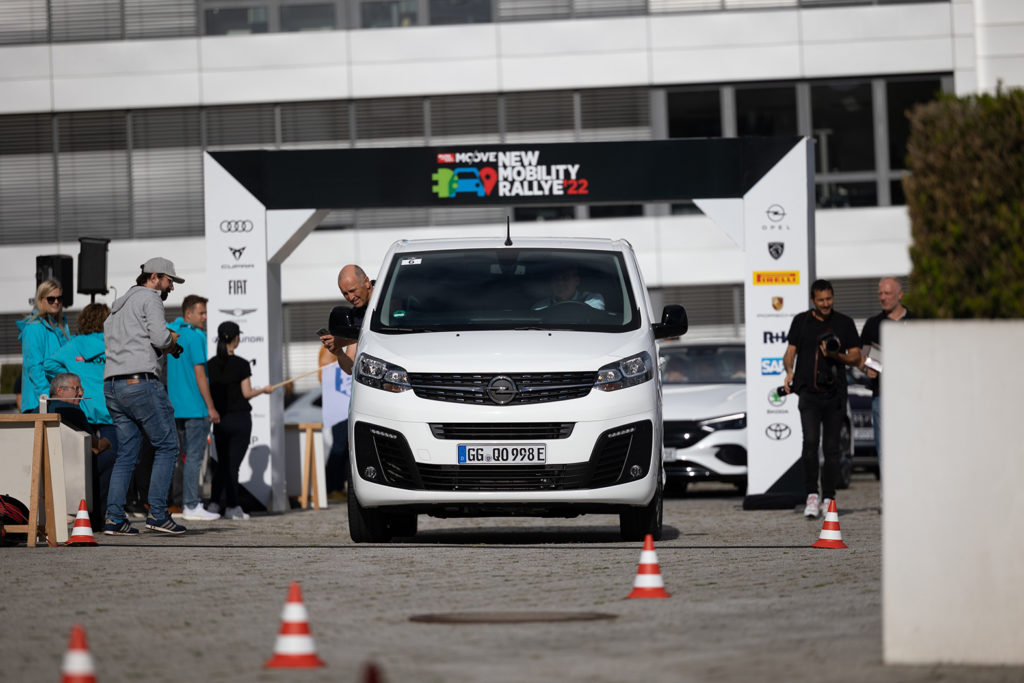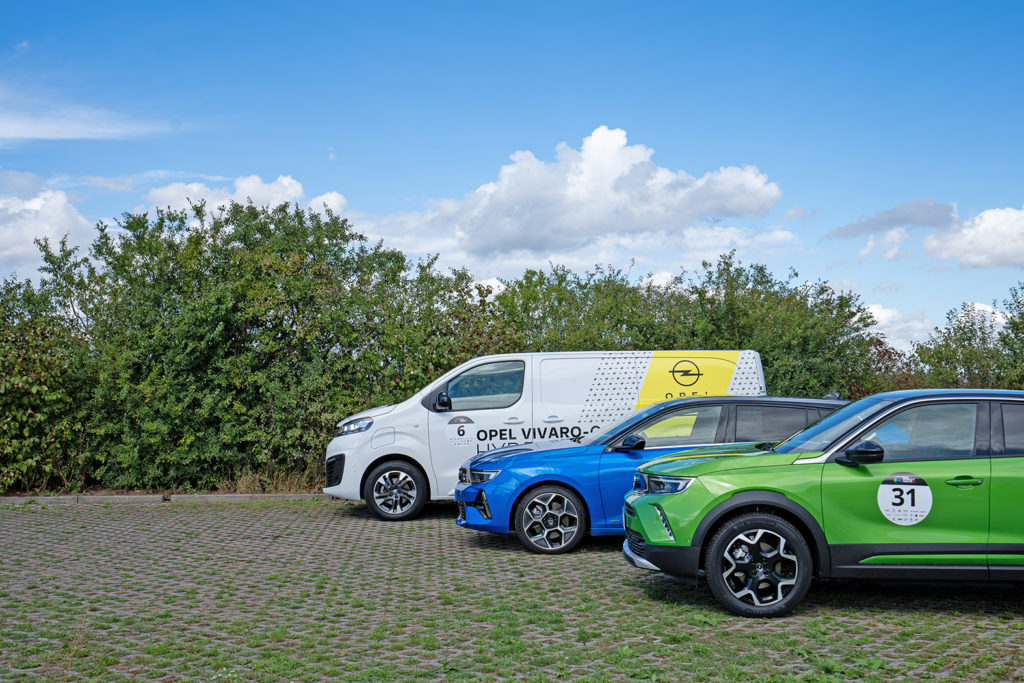 "We show how electric mobility is already suitable for everyday use."
– Dr Lars Peter Thiesen –
"We show how electric mobility is already suitable for everyday use," said Dr Lars Peter Thiesen. The Opel manager was at the start in the Vivaro-e HYDROGEN together with Gerd Stegmaier, Digital Head of Motor Presse Stuttgart. While the fuel cell fed from the hydrogen tanks in the underbody powered the electric motor, Thiesen and Stegmaier devoted themselves to the special stages. "And the Vivaro-e HYDROGEN," says Thiesen, "was absolutely perfect and reliable." One highlight was the slalom. The participants had to drive their vehicles around a course of cones in exactly 20 seconds. The time recorded by the hydrogen LCV: 20.02 seconds – and thus second place in this special stage, just one hundredth of a second behind a sports car.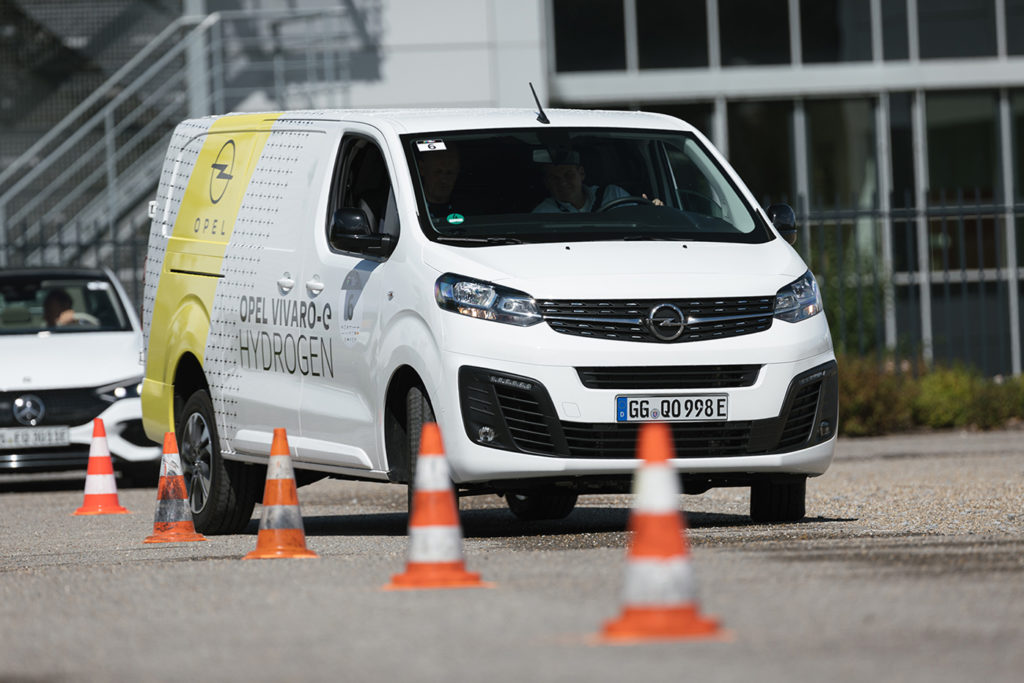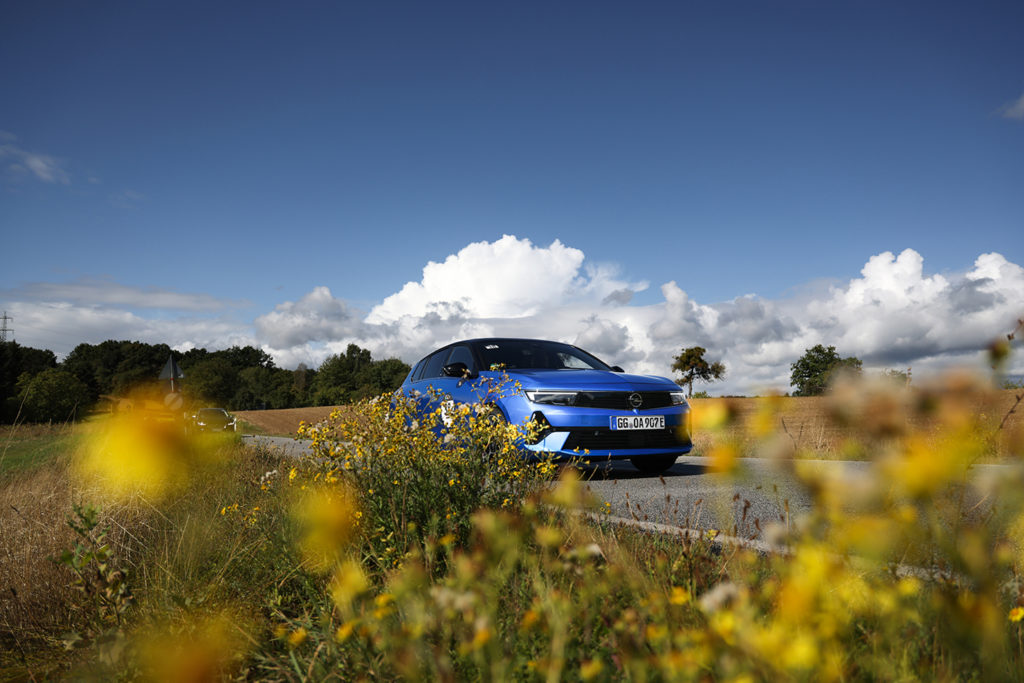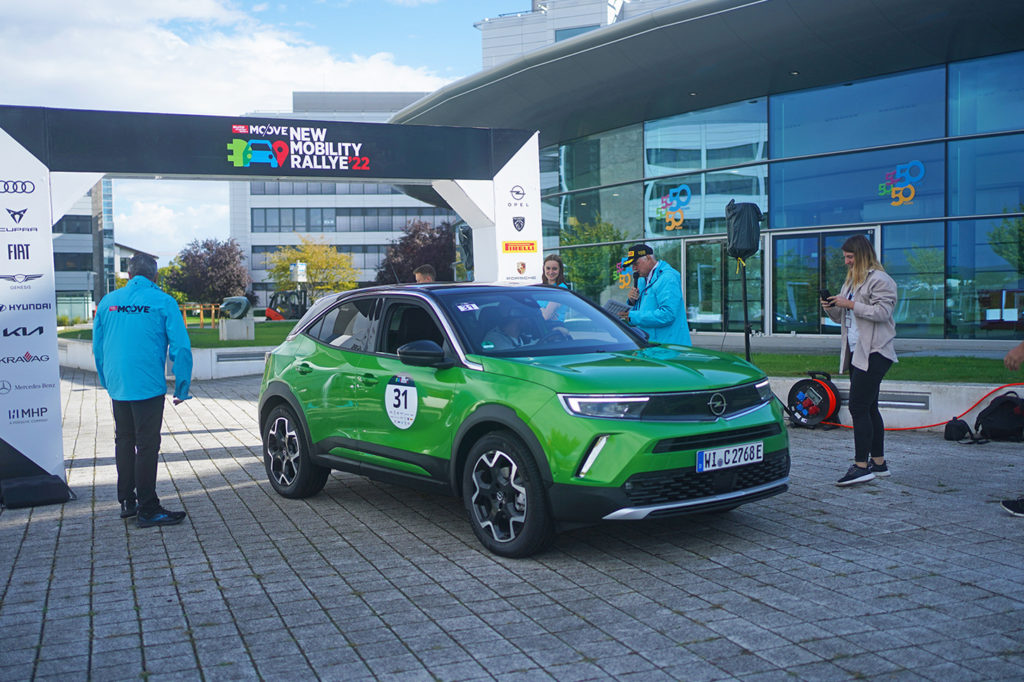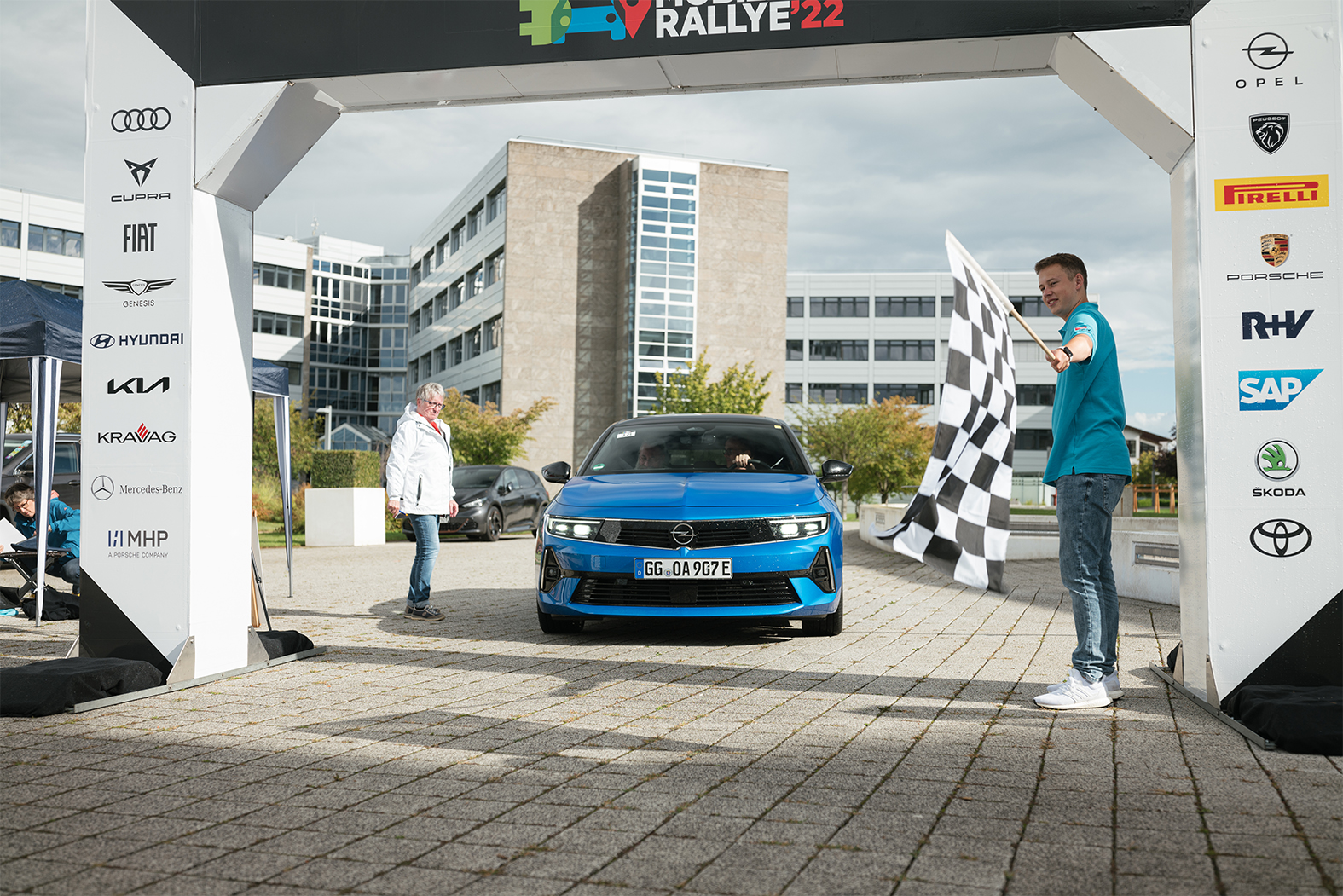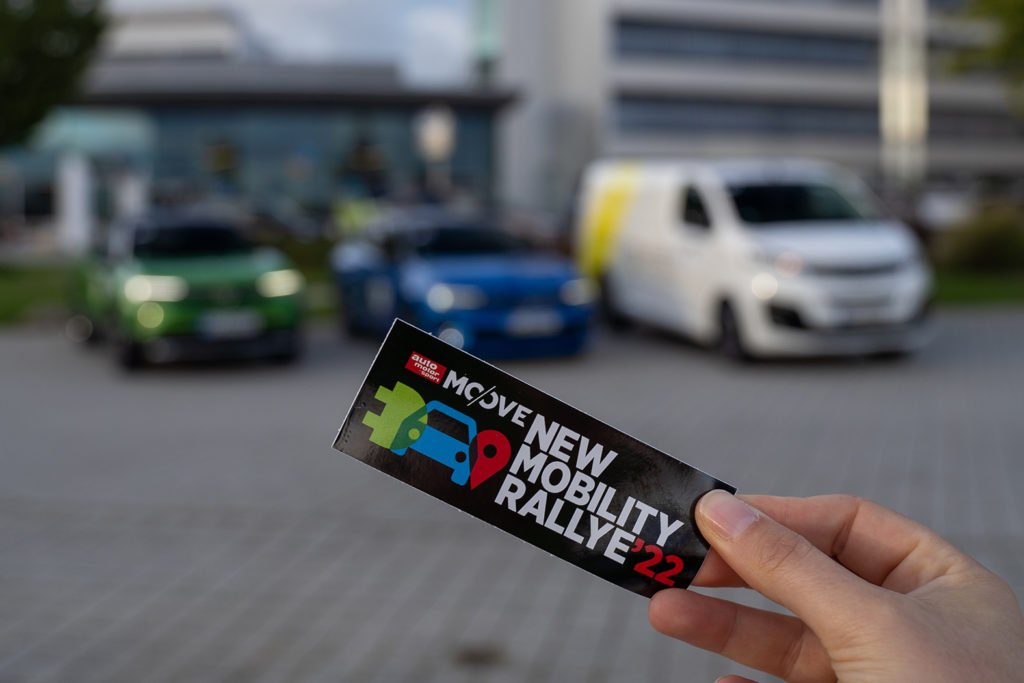 Meanwhile, Opel Marketing colleagues Julia Jungblut and Daniel Vogt showed their skills in the time trial. A 30-metre course had to be covered in exactly 7.0 seconds. They had calculated the average speed required for this and completed the section in the Mokka-e at 15.6 km/h. The Opel team also gradually established itself in the top field.
Social media reports live
After 150 km and a dozen tasks, second place in the overall standings would have been possible – "if we had crossed the finish line in time", says Julia Jungblut. But the colleagues missed the deadline. Supported by Fabian Mechtel from Virtual Identity, they provided the Opel Instagram community with live photos, videos and insights from the event throughout the day. It was easy to lose track of time. No worries: "It was much more important to experience how much fun electric driving is," says Daniel Vogt, "and to share the experience with as many people as possible."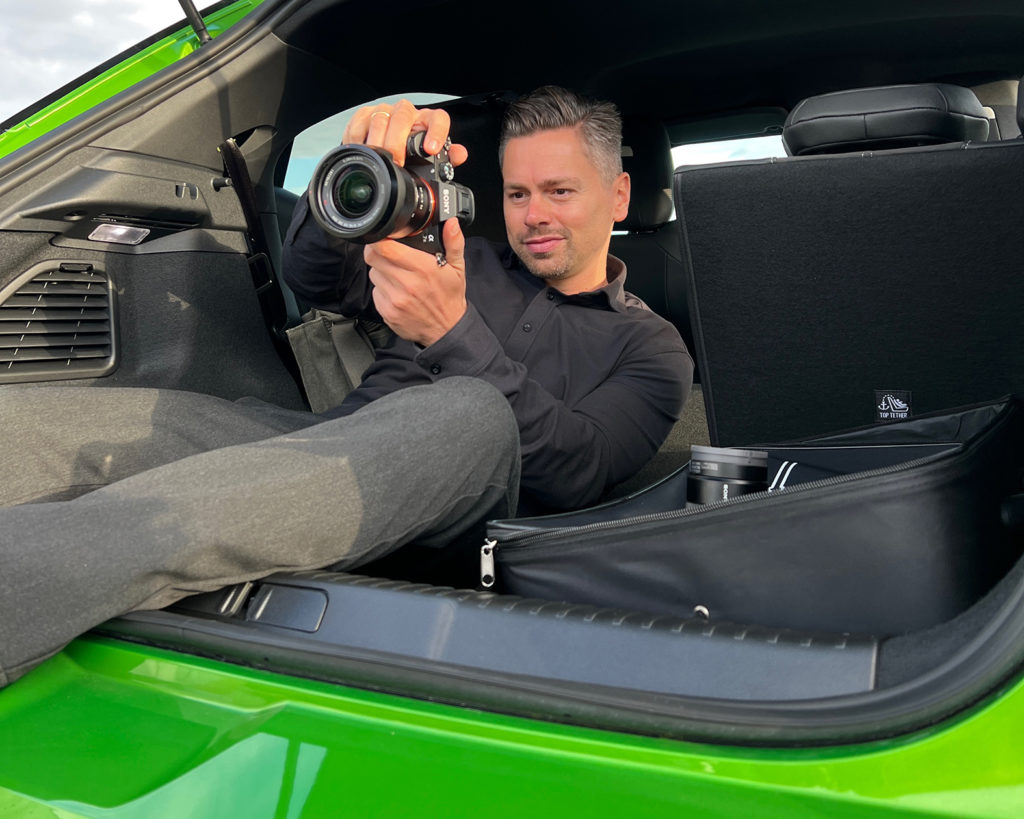 "It was great to experience how much fun electric driving is."
– Daniel Vogt –
The Opel vehicle number three, the Astra Sports Tourer plug-in hybrid, was driven by Opel PR man Axel Seegers and journalist Heiko Wacker. Whether slalom, acceleration tests, time trials, target time stages or knowledge questions, the rally was not about being the fastest, but about proving how versatile emission-free driving already is today. And in this respect, #TeamOpel and the three drive variants made a clear point.
---
October 2022