What?! Take an electric car on a long trip? Too much work. Too much planning. Too few charging points. And anyway, it would just take far too long. Opel employees Stephane Le Floch and Fabian Kempfer did not waste time delving into the theoretical background of it all, they just took the plunge. They each embarked on a long trip with the Corsa-e. Starting in Rüsselsheim, Germany, one travelled down to the Mediterranean coast and the other up the Baltic Sea in the intelligent electric car.
.
When asked why, they were quick to reply. "We are fascinated by the technology and by how the Corsa-e is simply a joy to drive," according to Le Floch. And Kempfer adds, "driving an electric car is simply addictive." And neither engineer is even working on a project dealing with electric vehicles at Opel. Kempfer works as a subsystem architect in prototyping, and Le Floch's job title is Control Manager Program Execution. But their enthusiasm for electric driving is typical of an employee at Opel. After all, Opel is on its way to becoming a fully electrified brand.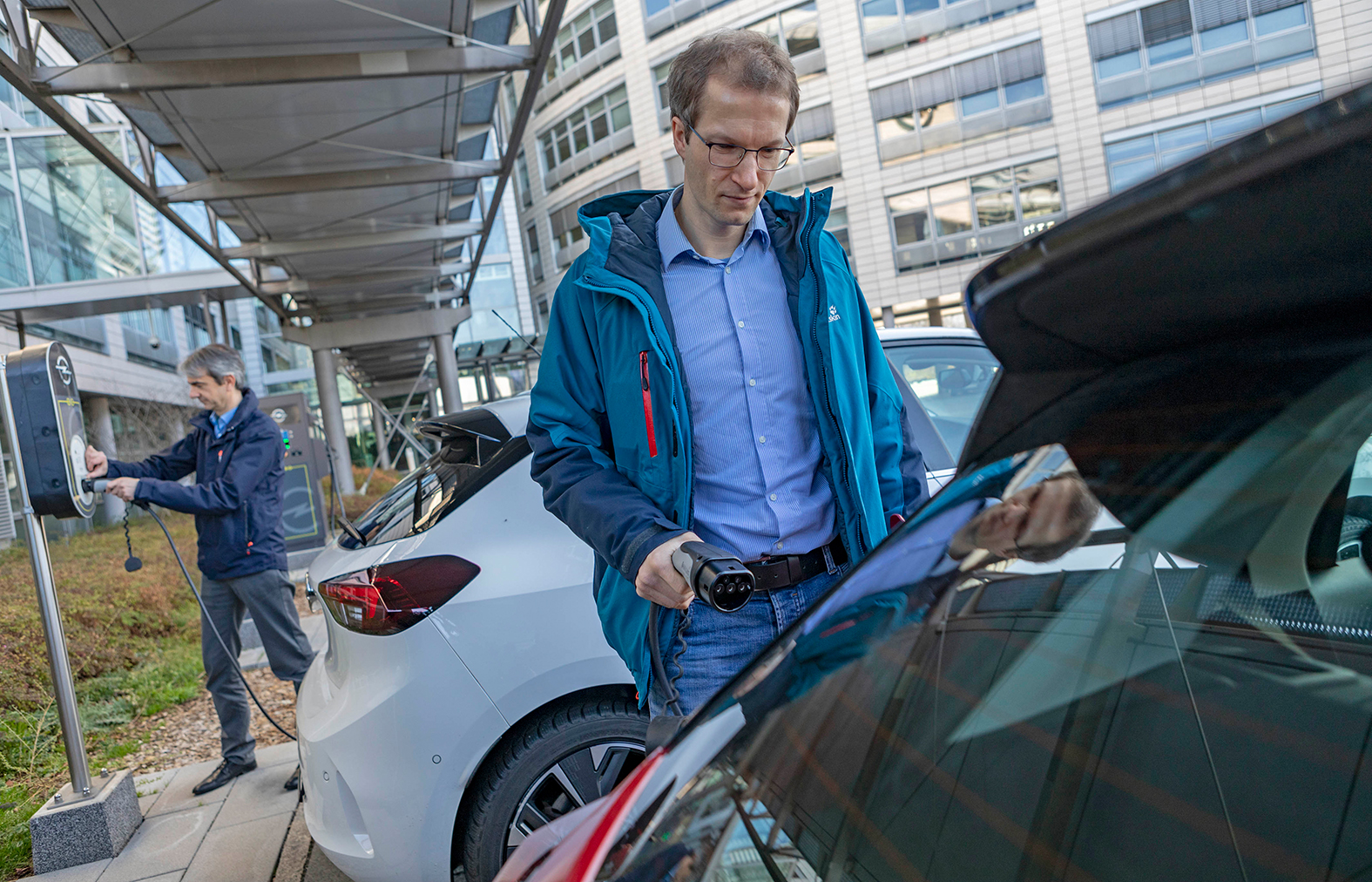 The external conditions –
anything but perfect
"It was the middle of winter for us. We were driving in the worst possible conditions for a long-distance trip," explains Kempfer. "If temperatures had been warmer, we'd have managed significantly greater ranges per charge." The fact that neither of them owns a Corsa-e does not even temper an Opel engineer's curiosity, which is why they asked Program Engineering Manager Georg Schade if they could conduct a few experiments themselves using a model from the 'Capture Test Fleet', an internal fleet of test cars. He agreed to it. Even that is typical of working at Opel.
ROUTE 1

Stephane Le Floch headed
down to southern France.
Stephane Le Floch decided to travel to the Côte d'Azur. He divided the route into stages of 89 to 162 kilometres, with eight stops to charge the vehicle's battery lasting 10 to 39 minutes each. In just 37 minutes, he charged his battery to 87 per cent at the Aire du Jura service station near Arlay, France. He had to pay €8 to use this supercharger, as he did at two other stops. It turns out that the entire trip ended up costing him a mere €24.
His recommendation: The motto for Corsa-e drivers is different than it is for drivers of diesel or gasoline vehicles when covering distances of 600 or even 1,000 kilometres – fill up once and then drive as far as possible and as economically as possible. Instead, he suggests planning the stages such that you only use quick charging points. .
The diesel or gasoline driver has to allow about ten minutes to fill up the tank during a half-hour stop, while the driver of an Corsa-e plugs it in and then goes for coffee. Le Floch: "It's up to you which you find more comfortable."
1,066

km
is the distance Stephane Le Floch covered from Rüsselsheim to La Seyne-sur-Mer in France.
The Corsa-e has an 'e' as in 'ease' of use in everyday driving. Opel engineer Le Floch: "Check the tyre pressure every now and again, and top up the wiper fluid. That's about it. Not even the brakes wear out. Plus, I save a trip to the petrol station."
"Check the tyre pressure every now and again, and top up the wiper fluid. That's about it. Not even the brakes wear out."
– Stephane Le Floch –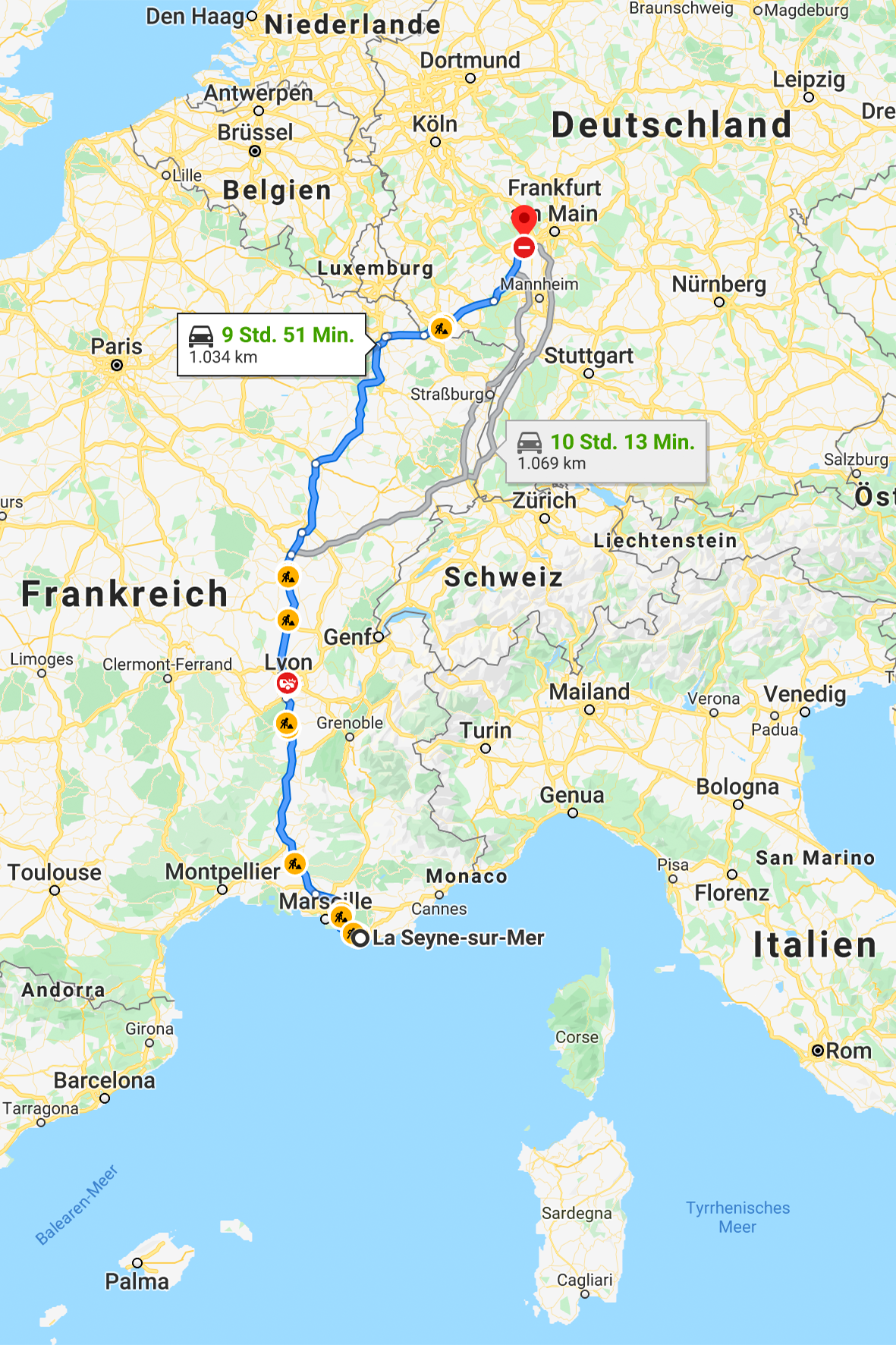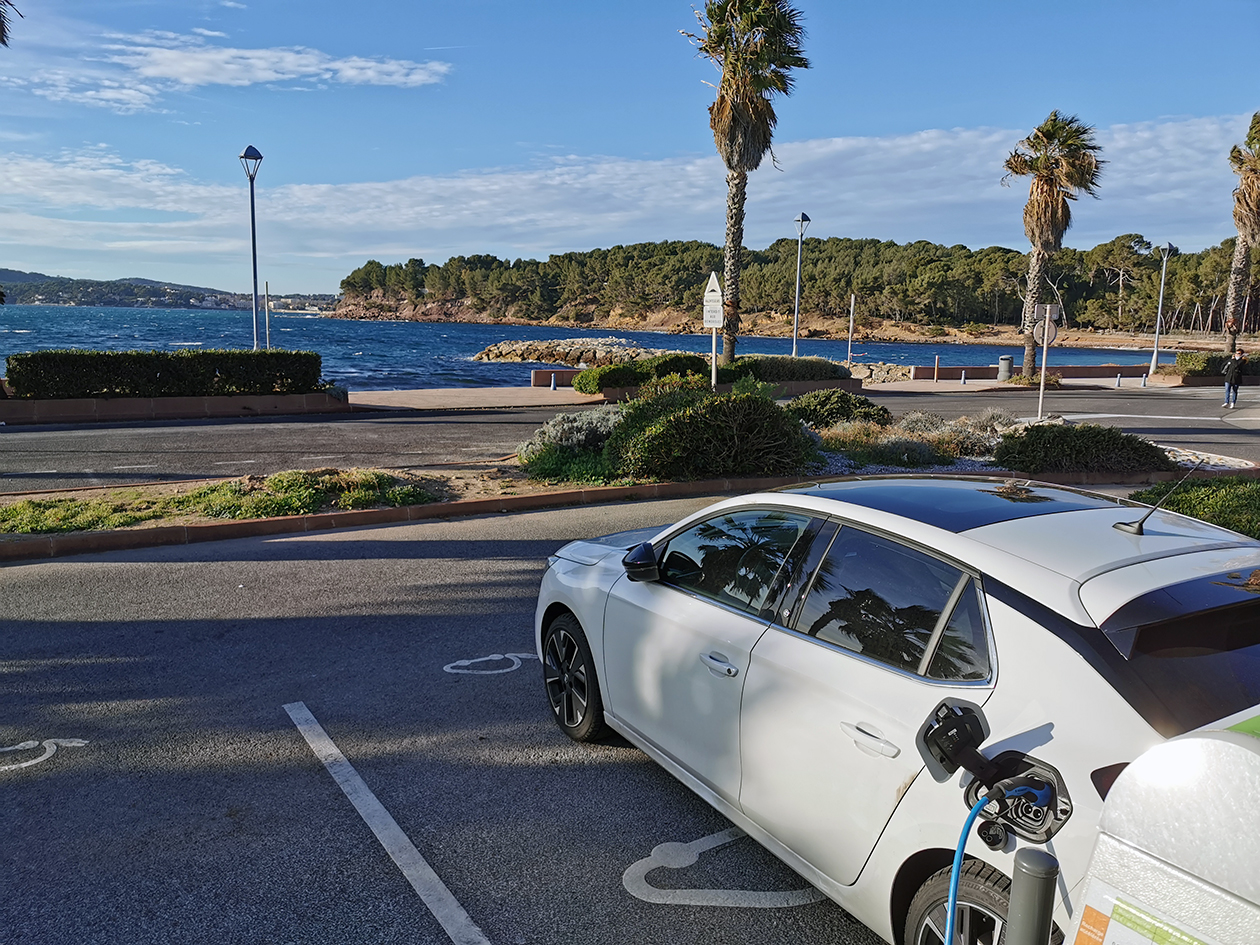 ROUTE 2

Fabian Kempfer had his sights set on Owschlag.
Fabian Kempfer travelled to Owschlag, which is near Kiel in the German state of Schleswig-Holstein and about 630 kilometres from Rüsselsheim. He even covered the distance twice under completely different circumstances. The first time he took his family along with him, where he prioritised driving the longest possible amount of time at one stretch because of his twins. And the second time he travelled alone, with the focus on driving to quick charging stations. "There are plenty of places to charge," states Kempfer. "It's a bit more demanding to plan your route with an electric car than with a combustion engine, but it's extremely appealing, especially with the Corsa-e and its ability to charge up to 100 kW."
The Corsa-e battery can charge up to 100 kW DC. It takes one hour to completely charge the battery, and after 30 minutes it is already around 80 per cent full. However, high performance chargers (HPC), which can deliver 100 kW of power and higher, are not yet as widespread. "There are enough of them, however, at intervals of no more than 150 kilometres," Kempfer explains. And they are also easy to find using the navigation device in the Corsa-e or the Free2Move app.
630 km
is the distance Fabian Kempfer covered from Rüsselsheim to Owschlag.
And it might even happen after 100 kilometres, even though a Corsa-e can easily cover 170 kilometres with a battery charge just under 70 per cent. In contrast, it can be driven faster for shorter stretches. And: "The Corsa-e's battery can handle any number of quick charges, which is a great advantage."
"It's a harmonious driving experience without comparison! The power is always immediately there, right when you need it."
– Fabian Kempfer –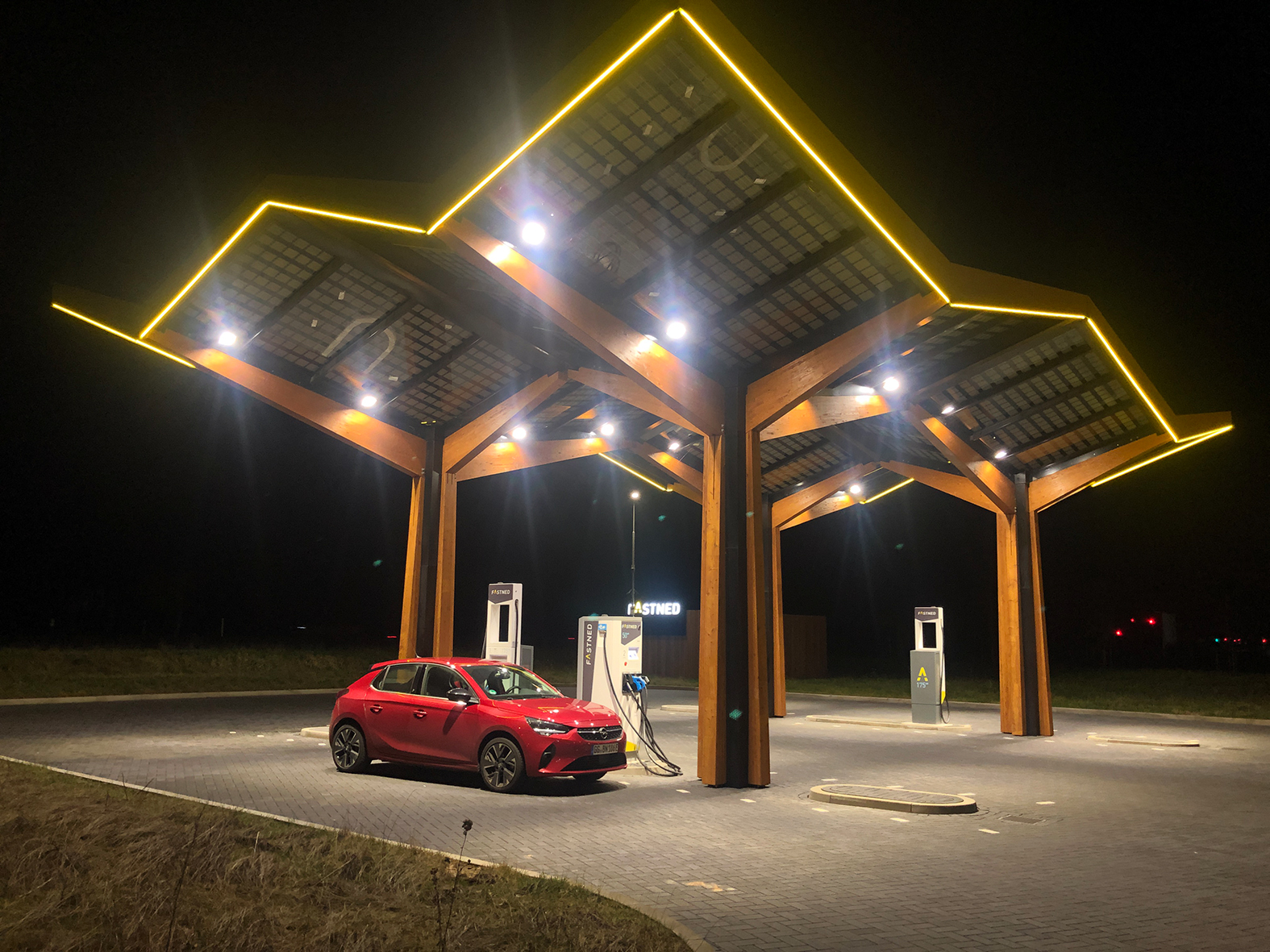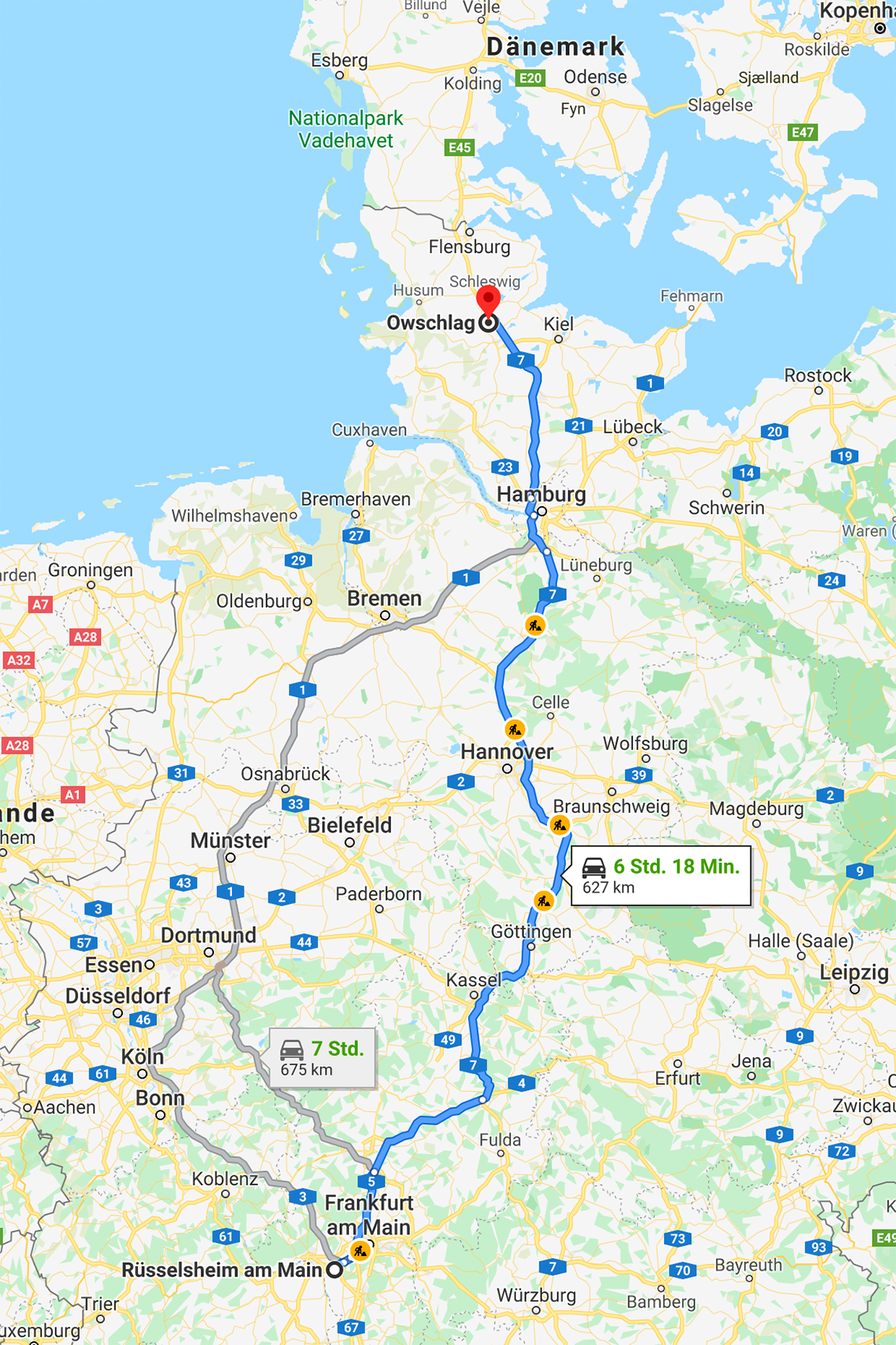 The bottom line

Stephane Le Floch took 13 hours and 17 minutes for the 1,066-kilometre drive to La Seyne-sur-Mer. The charging breaks totalled 3 hours and 32 minutes. Le Floch: "If that seems excessive, you need to consider that you shouldn't cover that distance without enough breaks for the driver to rest up, regardless of the type of powertrain. Plus, in France, there's a speed limit of 130 km/h anyway, not to mention all the roadworks."
He doesn't try hard to convince people with mere words. "Anyone who thinks that driving an electric car is not fun should just try it out for themselves and then make up their own mind. End of story!"
3:32 hours
is the amount of time, that Stephane Le Floch needed to charge the car's battery on his 1,066-kilometre trip.
100 kW
Fabian Kempfer thinks that the Corsa-e is quite suitable for long-distance driving thanks to its charging performance.
It took Fabian Kempfer ten hours for the first trip (with family) and only eight hours for the second one (by himself and using quick chargers). "The lower weight also played a role in the time, there's no question. But the strategy of getting to the destination faster with several, albeit shorter, stops is something we know from motorsport," explains Kempfer, who is completely convinced of the positive aspects after his two trips.
"The Corsa-e is a real bundle of energy that is also suitable for long-distance driving, and it's a joy to drive."
---
January 2021