It is summer, the time before the second covid-lockdown. People aren`t wearing masks outside and they can meet again. Tim is extremely punctual. He always is, when I have a shoot with him. A fit guy who is never at a loss for words and moves quickly into the required shots. He understands how to play the camera, he lives his roles – but keeps his own personality. He is someone like you and me, but also someone who is turbocharged.
Today's mission: Tim Wilde drives an electric car for the first time. Through his beloved Berlin.
He is accompanied by auto motor und sport-writer Jörn Thomas. The two men have already cruised and laughed together during several classic car rallies, celebrating old cars. One day Tim mentioned that he had never driven an electric car. Now he stands in the shade of the Berlin Television Tower, the Corsa-e in front of him.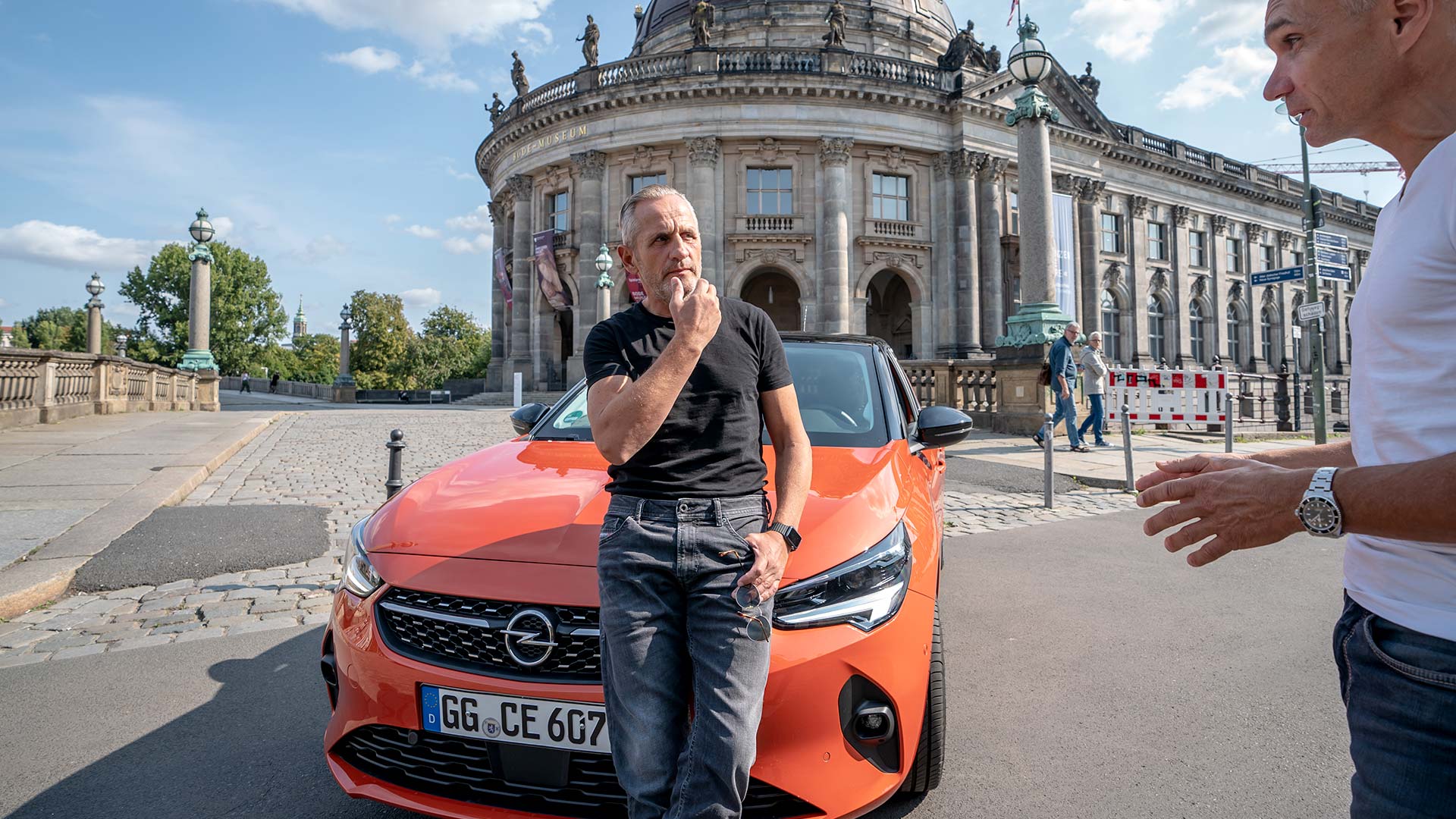 Tim Wilde
The actor was born in 1966 in Stralsund, Germany. Since 1987 he has lived in Berlin. He has acted in several German theatres and in many famous movies and TV series like "Tatort".
Let's go!
Short instructions from the car technician: "Press start for a while, choose D, done."
Tim: "Where is the sound? Something must be missing. A real engine is somehow cooler. With a piston, turbocharger and exhaust. One where something is moving, vibrating, roaring, living."
Editor Jörn Thomas replies: "Just listen. Press the accelerator. Try it!" Then it is silent for a moment. For the first few metres neither of them speaks. Jörn Thomas smiles, Tim Wilde's eyes sparkle. Finally, both of them start laughing.
Wilde screams through the open window: "Wow, crazy! How this thing accelerates! Hey, I knew it. These electric cars are cool!"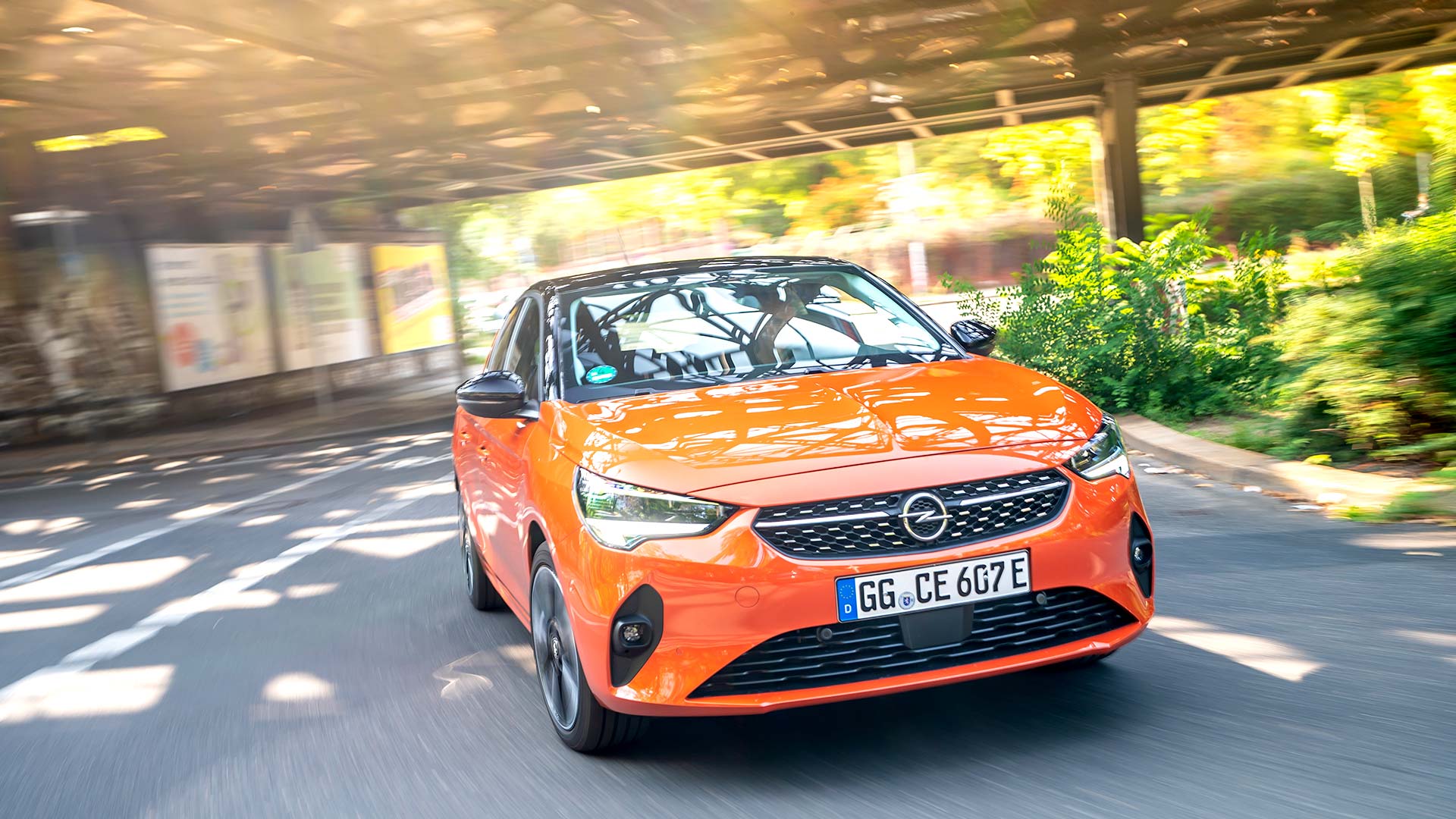 "Wow, crazy! How this thing accelerates!
Hey, I knew it.
These electric cars are cool!"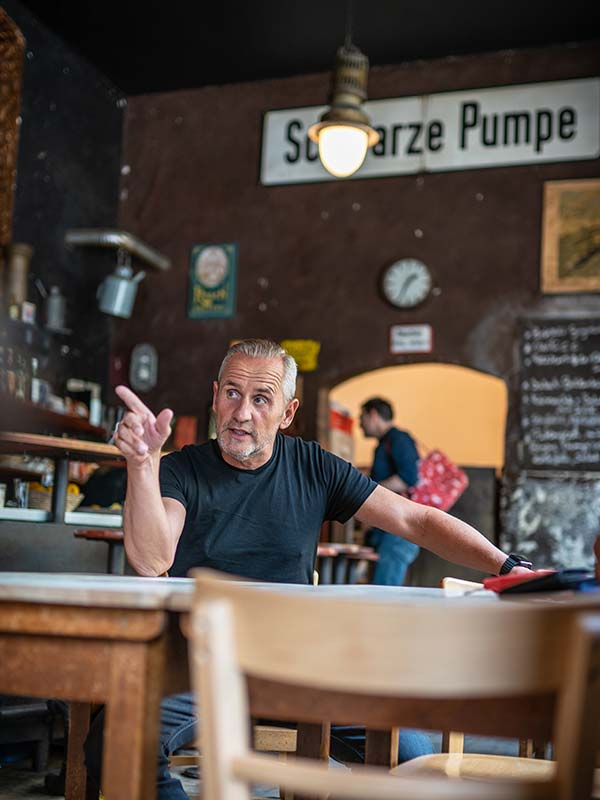 A stony path
Half a day later we sit in Prenzlauer Berg. Tim Wilde has parked the Corsa-e in a small lot – and has already taken it to his heart.
While drinking coffee he points into a corner of the bar. "This is where my workbench stood before the fall of the Berlin wall. I made broomsticks over there", he says.
Tim Wilde wasn`t born with a silver spoon in his mouth, he had to struggle to get where he is. In a system he didn't like. Which he wanted to leave. He wanted to know "… how it is somewhere else."
When a friend took him to the Schiller Theater he saw Heino Ferch and Sebastian Koch on stage and he thought: "I could do that." He went to drama school, progressed at full speed.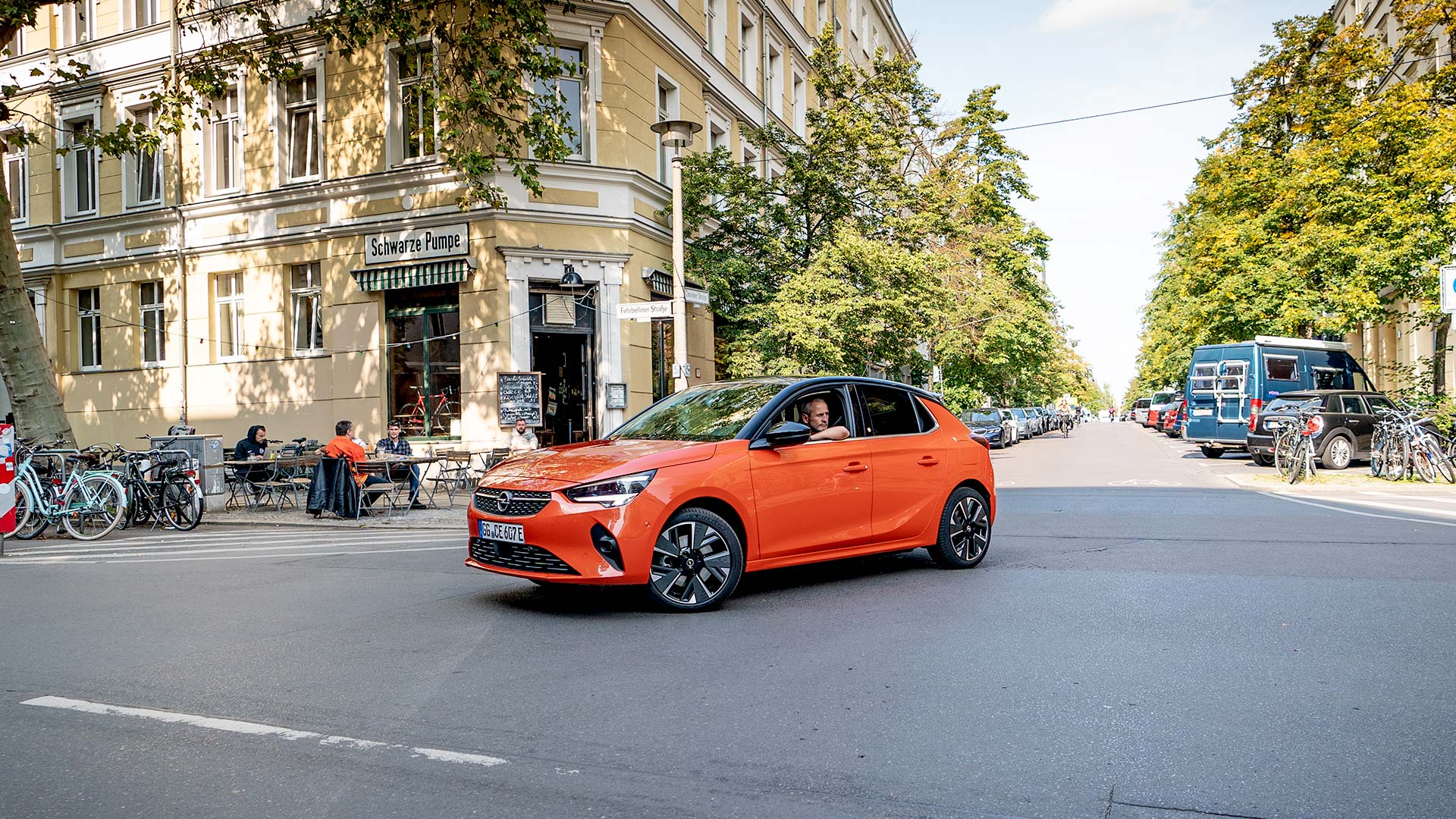 Conclusion
"Going full speed – that's somehow a thing of the past with the Corsa-e", Wilde jokes during the last shot. His left arm is coolly resting out of the open window, his forehead frowning. As if a closing remark is coming.
And here it is:
"Yes! The Corsa-e is an ideal city car. Obviously, to reach Lake Constance from Berlin the range is not sensational, but apart from that, just super. Easy, emission-free and the way it sprints off at the traffic lights, just press the accelerator – and yeah, we are in front. While breaking we can regain energy and silently buzz around a bit. This is as important for me as for the environment."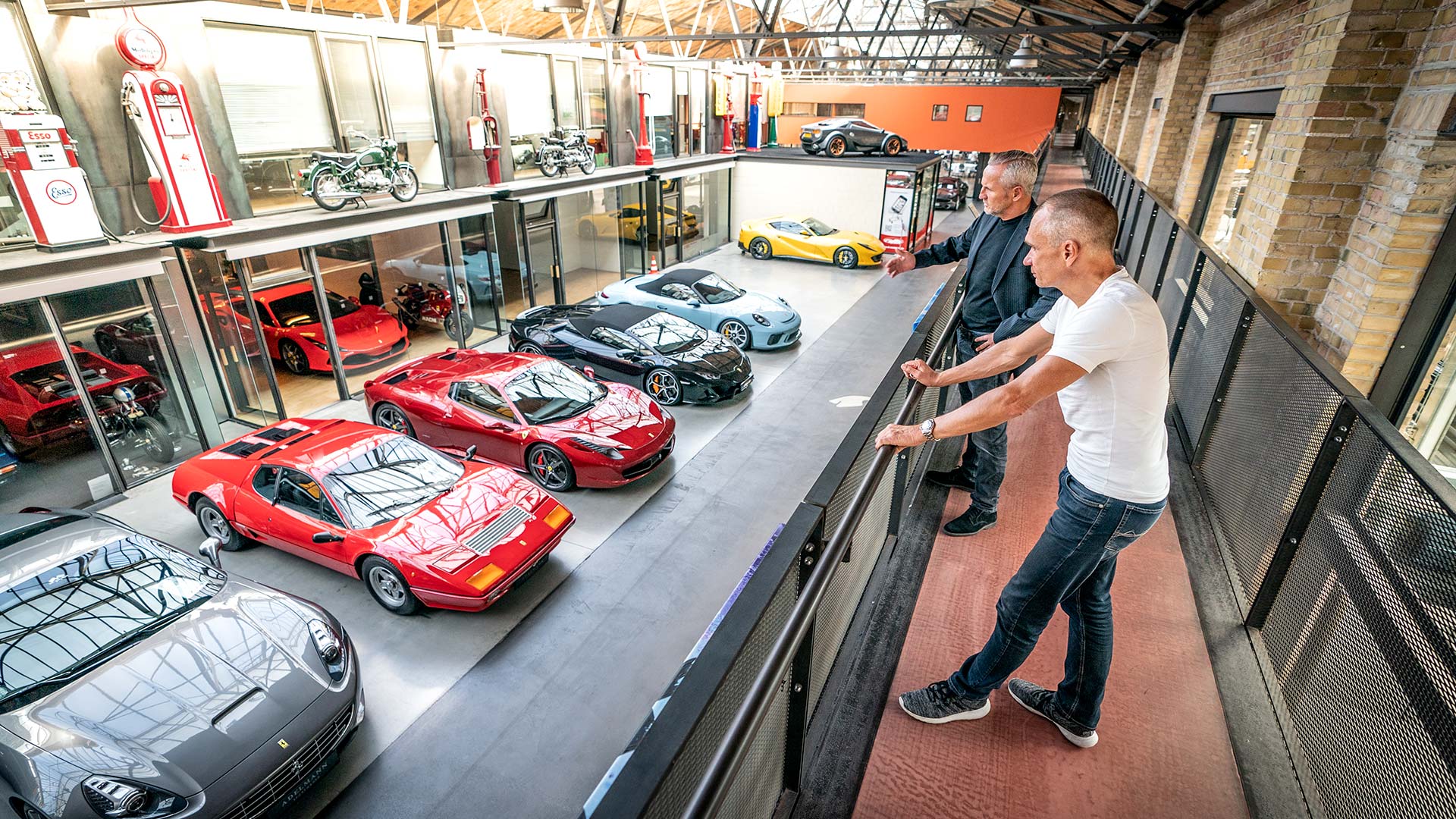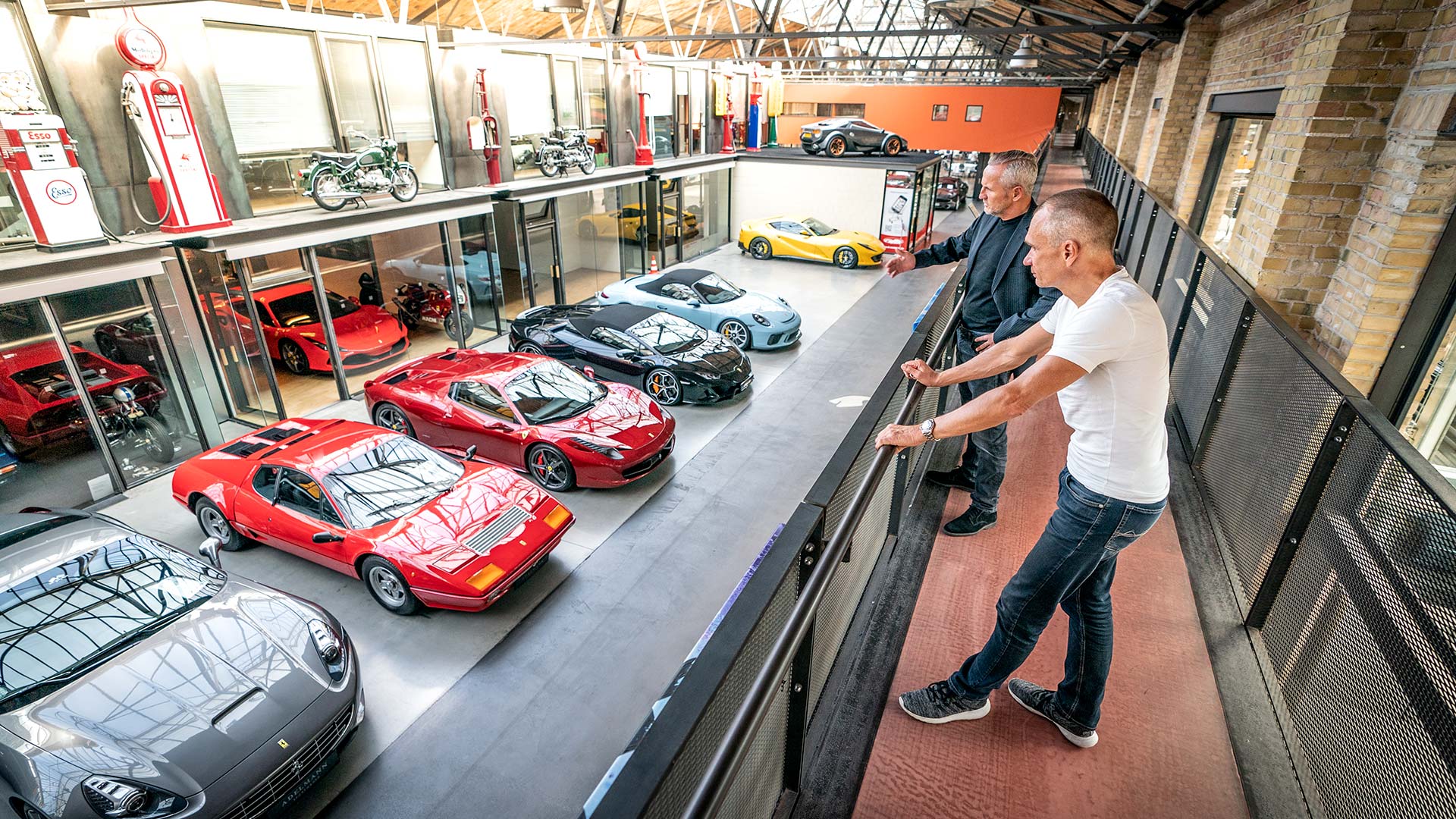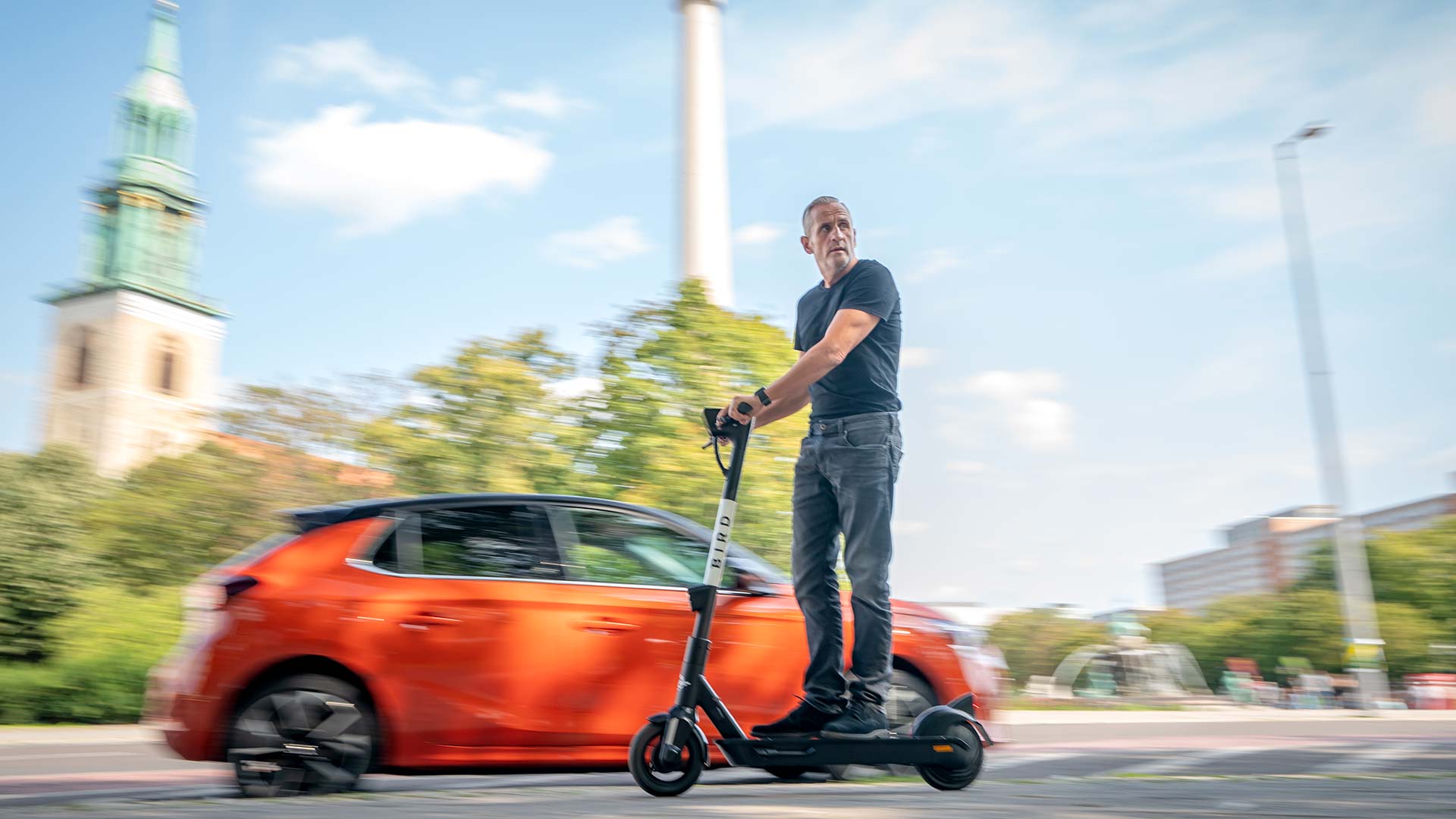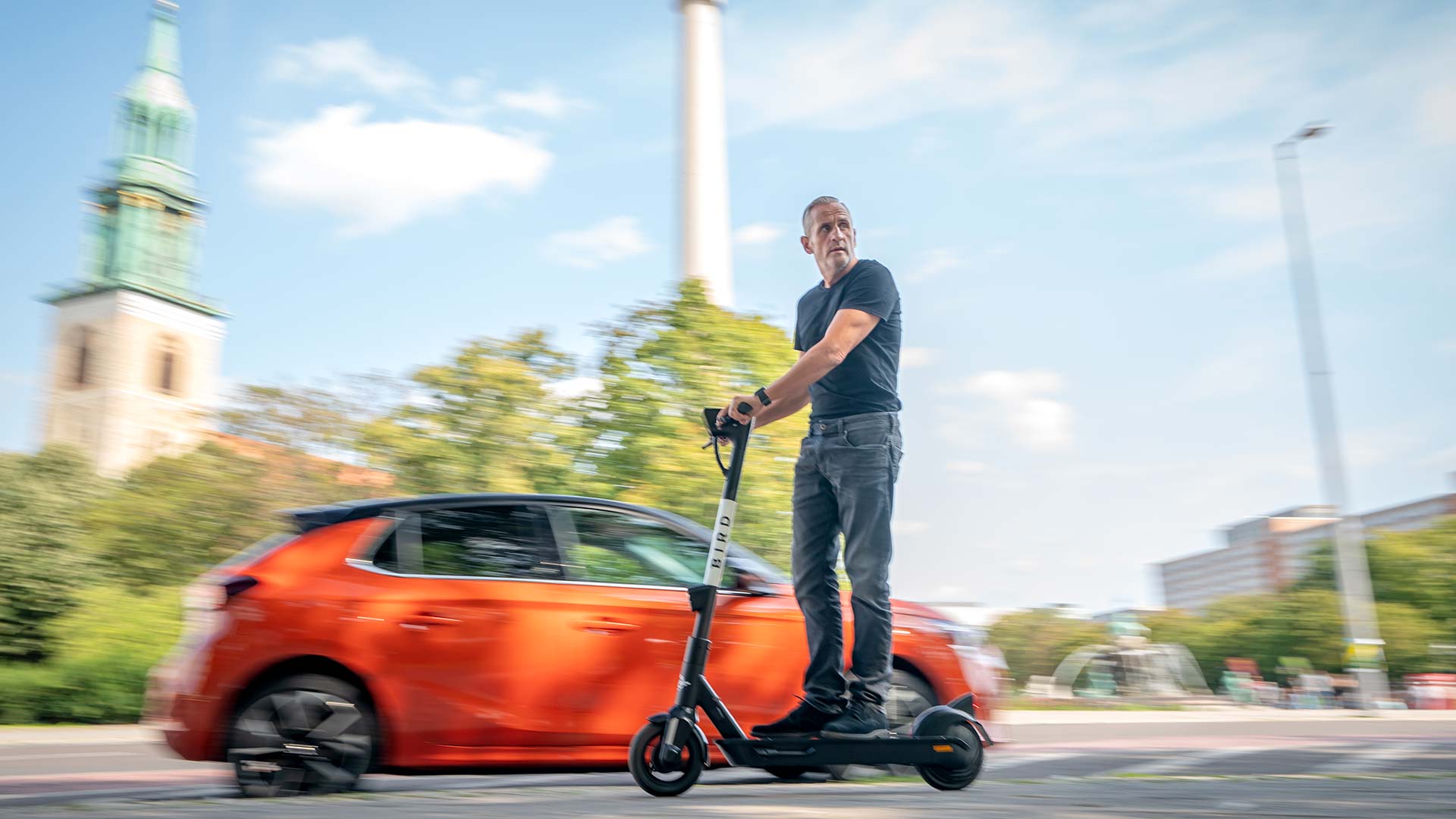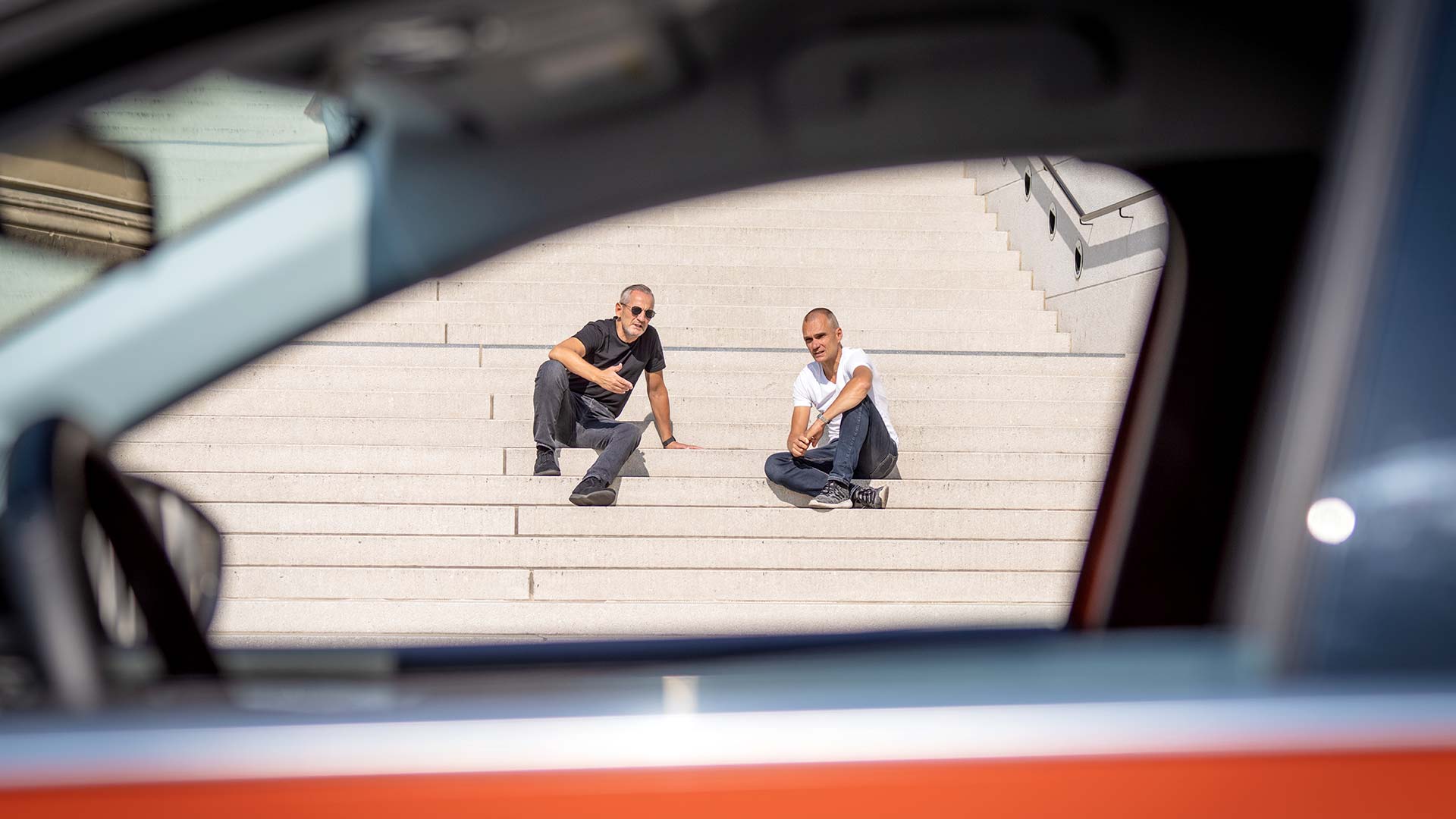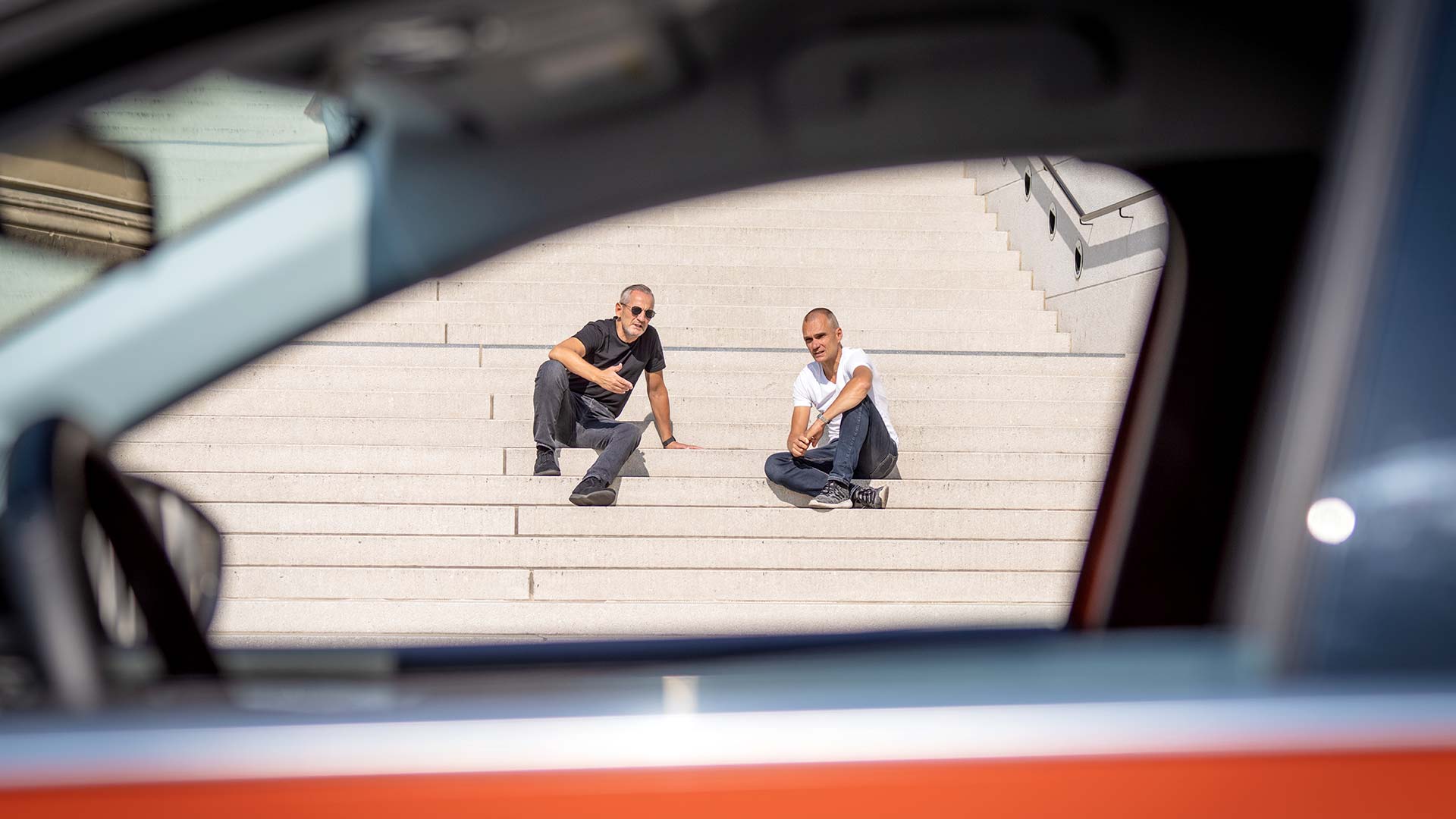 ---
February 2021