In the 160th year of its existence, Opel is transforming itself from a car manufacturer to a forward-looking, electric mobility service provider: Use the online brand training to click your way through the company's fascinating world.
It will be 160 years since Adam Opel laid the foundation stone in Rüsselsheim for a company that developed from a sewing machine factory to the world's largest bicycle manufacturer to an international automotive brand. Be it the past, present or future: with the online brand training you can click your way through the world of Opel. Do you know, for example, in what kind of building the company founder set up his first workshop? Or which vehicle parts currently highlight Opel's striking two-tone colour scheme? And what emissions are actually produced by fuel cells? Employees can explore these and other questions online in seven interactive and exciting Opel brand training chapters.
Bold & Pure:
The brand training provides
insights into design principles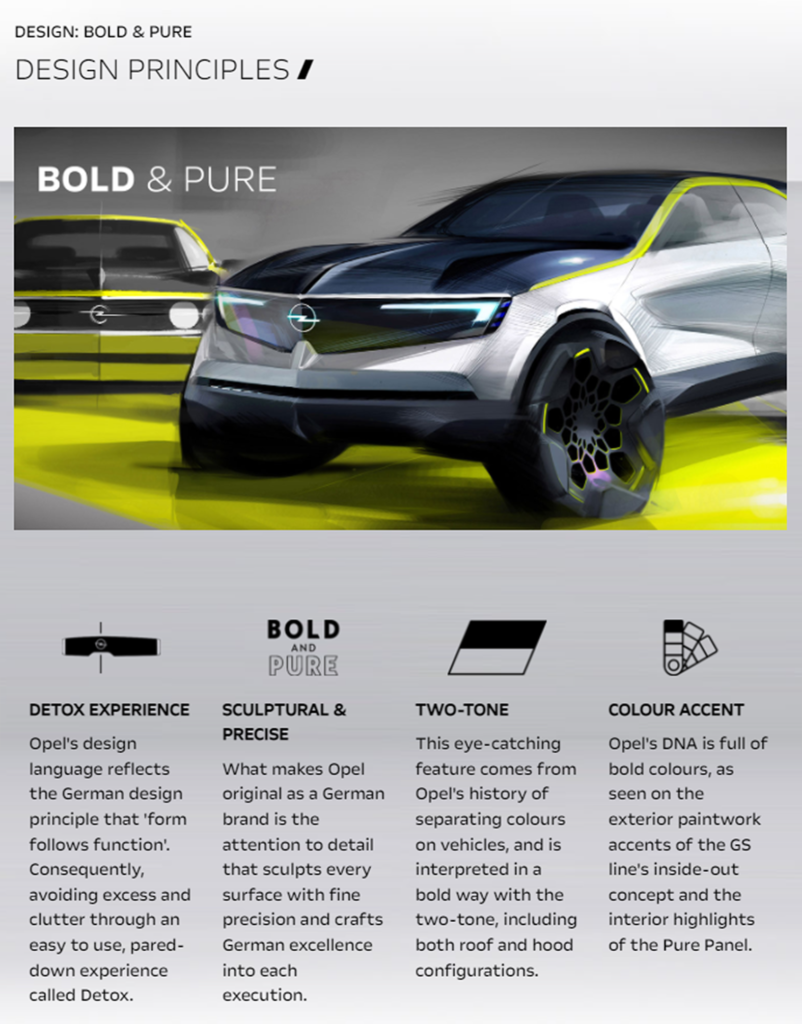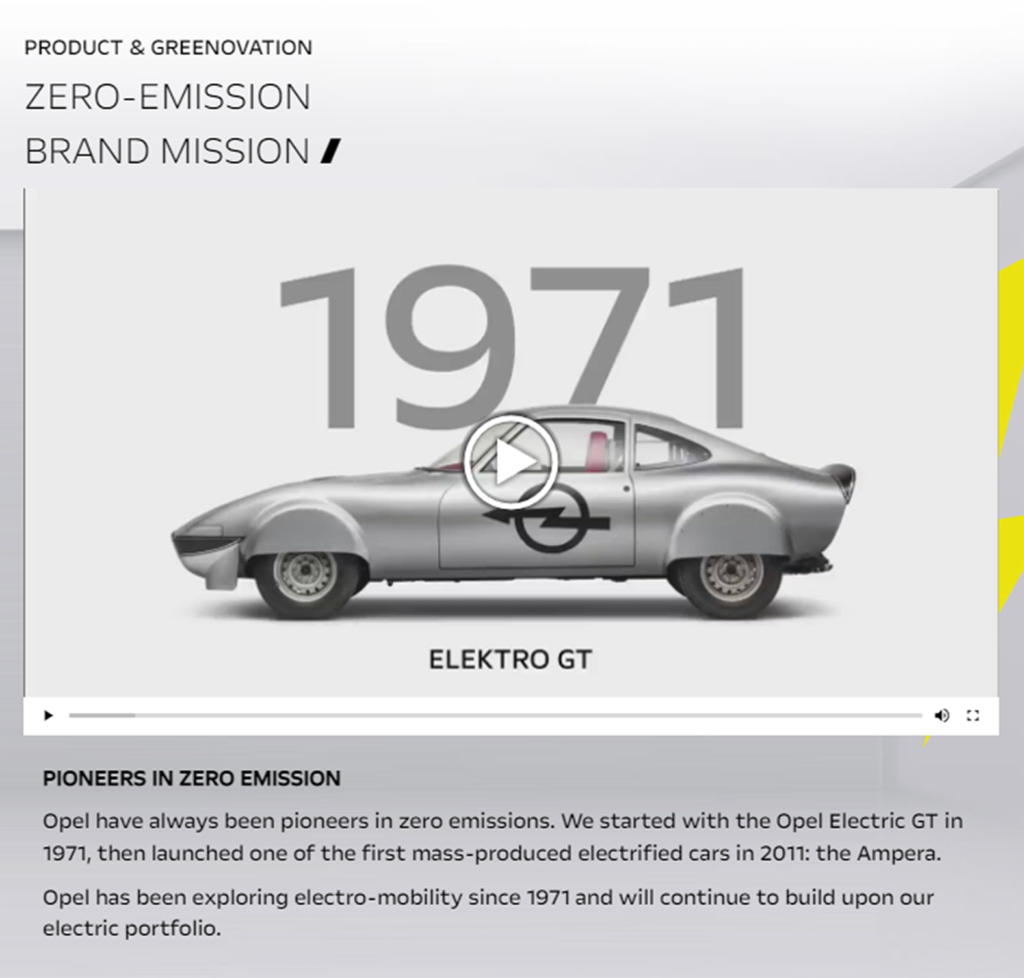 The e-learning training invites you on a journey of discovery into the Opel DNA, the brand's rich tradition and the innovations for which the brand stands today: from design to product to brand identity. Patrick Fourniol, Vice President Brand Strategy & Marketing Communications says: "With the brand training, we make our brand even more tangible. You can refresh your knowledge about the brand, the history, the design, the strategy for the future and about electrification. We promise: it will be so much fun that you won't even notice it's a training session. You can now click through the whole world of Opel here!"
Zero emissions:
The Elektro GT from
1971 – ground-breaking.
5-star rating
In each chapter there are introductory videos with detailed information, supplemented by video messages from representatives of the company, including Opel CEO Uwe Hochgeschurtz. After completing the individual topic blocks, you can test your knowledge with questions and answers. The exciting and interesting learning fun is crowned by a final quiz. "Entertaining!" is one of the many positive feedback comments. The training is designed for Opel employees. Of course, it is also available to all Stellantis colleagues to gain a better understanding of the brand with the Blitz.
---