Actor Jan Bülow is a guest in Rüsselsheim. We have an appointment with the 26-year-old for an interview. He is still looking at the Opel Corsa-e together with Opel CEO Florian Huettl. They open the doors, take a seat in the interior, put their heads together and talk animatedly. But now the actor comes sauntering up in the best of moods in a black pinstripe suit, runs his hand through his hair: "I'm already looking forward to it," he says and points in the direction of the Corsa-e, "because after the Grandland Hybrid, I'm now taking the next step – in the direction of full electromobility."
Mr Bülow, you are obviously interested in cars?
Call me Jan. Definitely. I was just talking with Florian Huettl about what cars can already do on their own. Cruise control, traffic sign recognition, lane departure warning – it's fascinating. And I'm ready to go all-in in terms of electromobility. So far, I've driven the Grandland as a hybrid. Now I'm trying battery electric.
What connects you with the Opel brand?
If you're interested in electromobility like I am, you inevitably come across the Opel brand. I just heard from Florian Huettl that Opel already offers twelve electrified models – respect! I also value beautiful things, good style. And Opel's design really appeals to me. Maybe I'm also a little biased. My parents drive a Zafira.
"I value beautiful things, good style. And the design of the Opel models really appeals to me."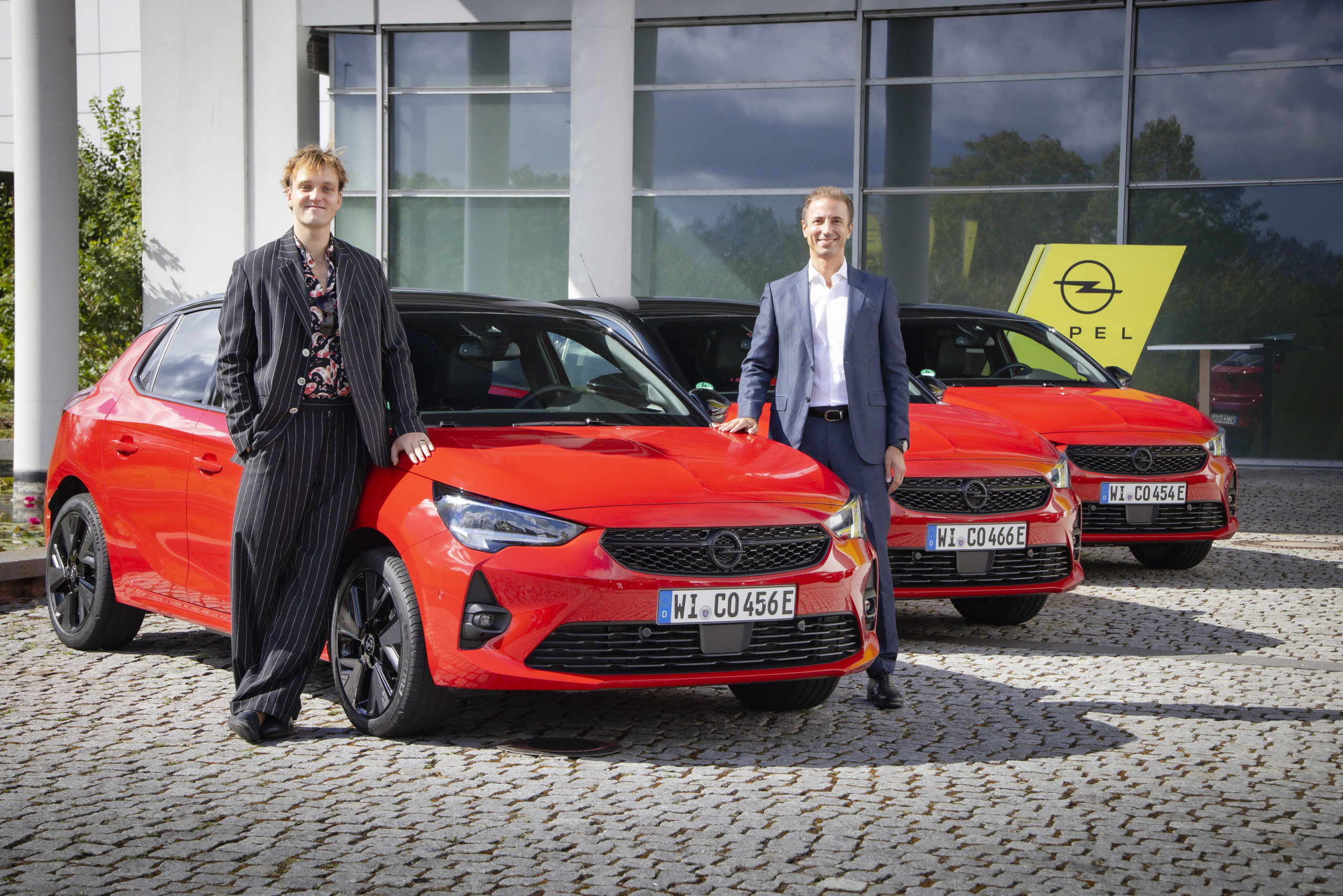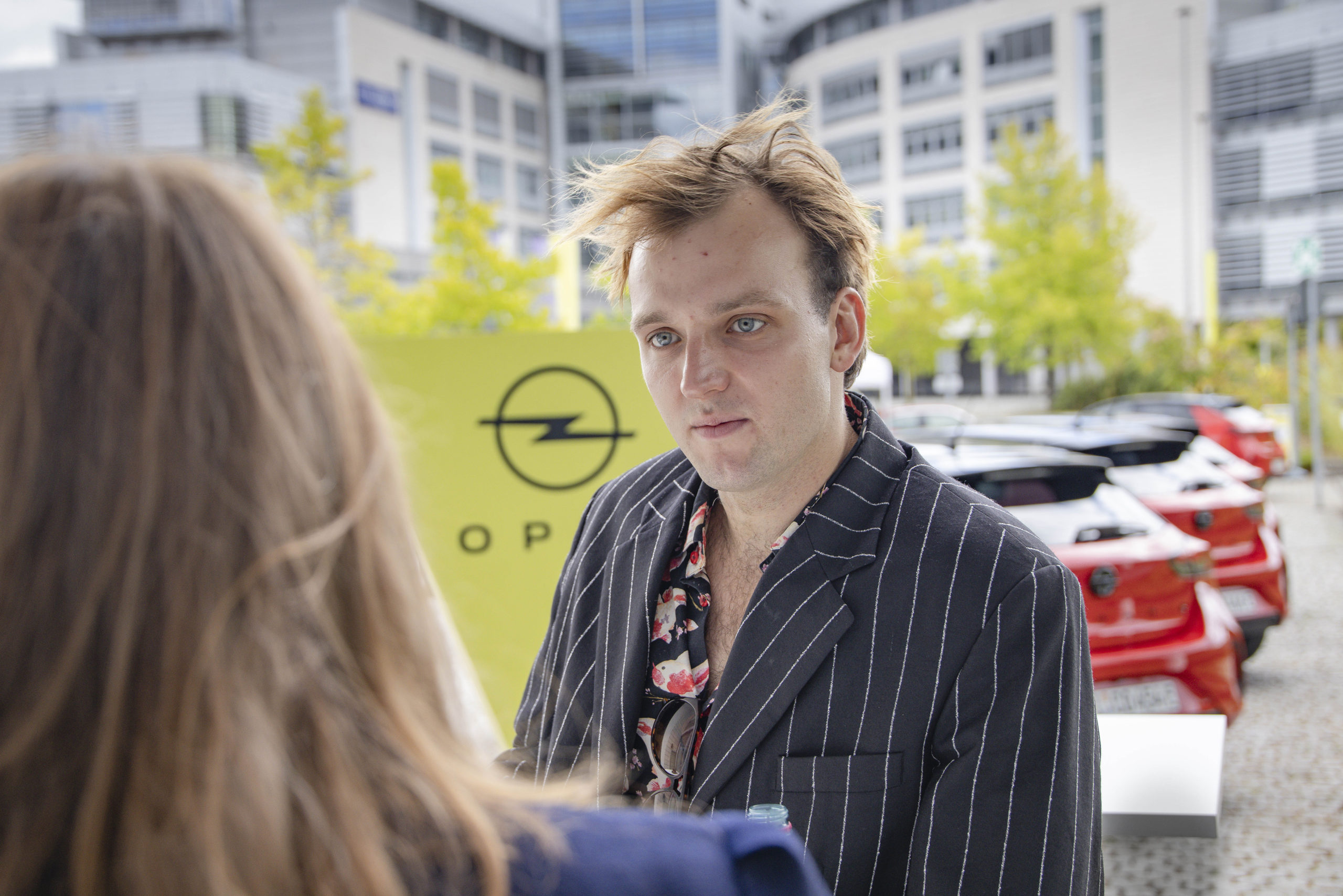 ---
Jan Bülow
Jan Bülow is currently a permanent member of the ensemble at Vienna's Burgtheater. The Berlin-born actor had his first film role at the age of 16 in the short film "Sunny". This was followed by roles in cinema and television productions such as the highly acclaimed social drama "Wanja" and Matthias Schweighöfer's comedy "Der Nanny". In 2015, the 26-year-old began studying at the Ernst Busch Academy of Dramatic Arts in Berlin. He landed his first leading role in the novel adaptation "Radio Heimat", in 2018 he appeared in the Netflix series "Dogs of Berlin", and in the 2018/2019 season he became a permanent ensemble member at the Schauspielhaus Zurich. The actor celebrated his big breakthrough in early 2020 with the title role in "Lindenberg! Mach dein Ding" (photo). For his portrayal of the rock musician, Jan Bülow was awarded Best Young Actor at the Bavarian Film Awards.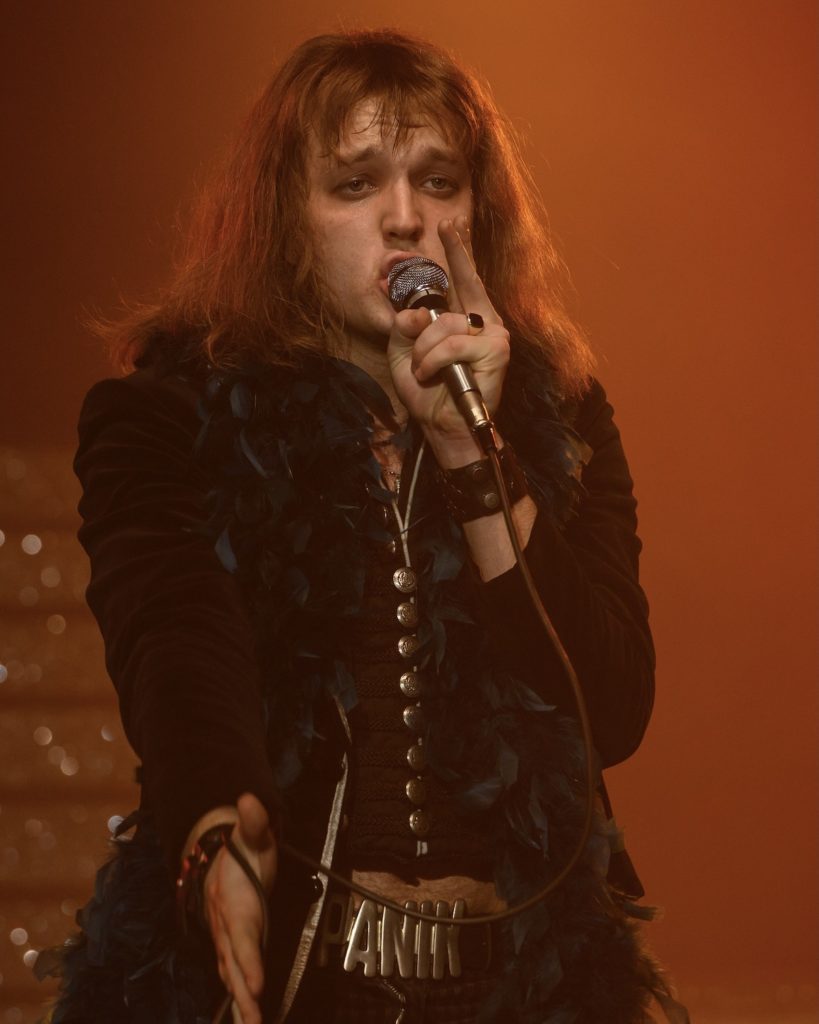 ---
On what occasions do you use the car?
At the moment, I travel a lot between Vienna – where I'm on stage – and Salzburg, where my brother lives. That's about 300 kilometres. I get in, switch off, and have two hours just for me. On the way, I like to listen to podcasts, mainly on scientific topics. Or I listen to music. Preferably whole albums – Bruce Springsteen is always a good choice. Currently, I also like Arcade Fire or the Arctic Monkeys. Sometimes, however, I just enjoy the silence, hanging out with my thoughts.
Acting training at the prestigious Ernst Busch Academy, an engagement at the Schauspielhaus Zurich, the lead role in the Udo Lindenberg biopic, now a permanent member of the ensemble at Vienna's Burgtheater: it seems like you're always in the fast lane. Do you also know what it's like to slow down?
If anything has slowed me down, it was the Corona pandemic. The Udo biopic hit cinemas, I received the Bavarian Film Award as best young actor – red carpet, interviews, the hype was huge. And then suddenly: nothing. I was at home with my family in Berlin, we cooked a lot. My career suddenly flatlined. In retrospect, that was good, it grounded me. Basically, I'm a down-to-earth guy through and through. I also really appreciate that about theatre: you go in the back entrance and not on the red carpet.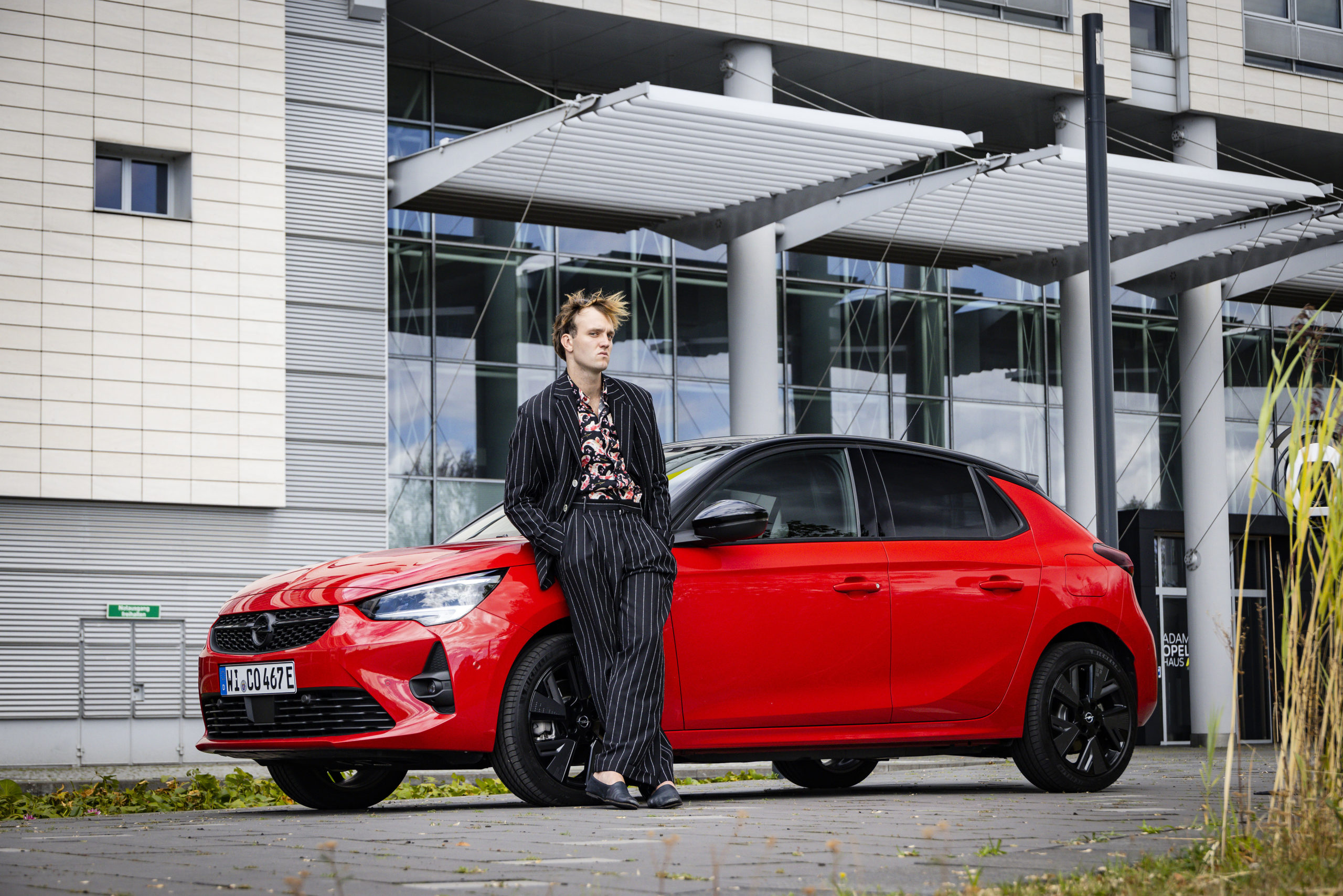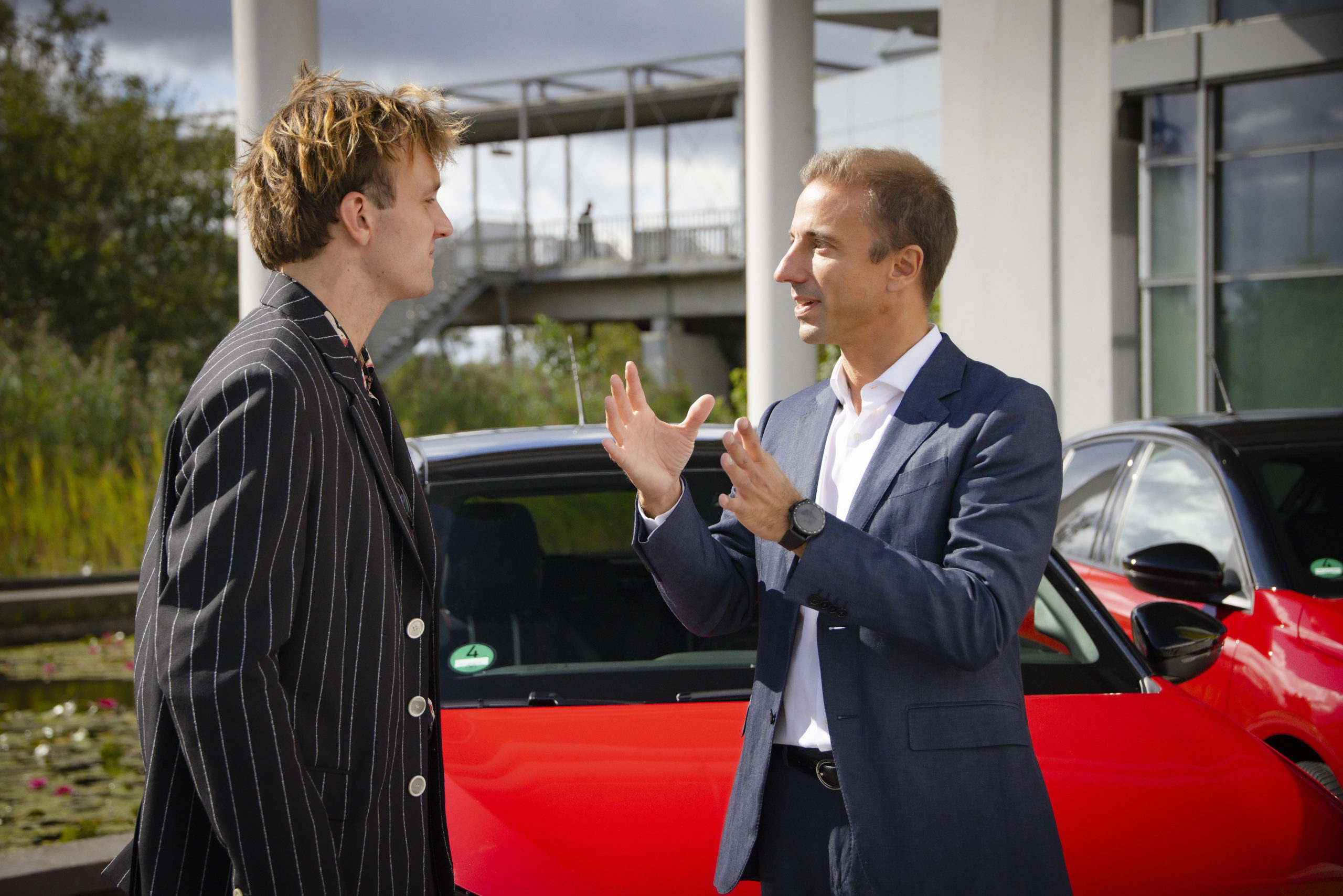 "I love being on the theatre stage. I realise that I can still learn a lot."
You are currently on stage at the Burgtheater in Vienna…
"Ingolstadt" is the name of the production by Ivo van Hove. It's about young people who struggle with love and sex, faith and morals. I play a disfigured stalker. I love being on stage. Yes, you earn more in film. And yet this step was exactly right for me. I realise that I can still learn a lot here. And it has helped me grow up. The move from Berlin to Vienna, all the paperwork, doing my tax return. There's always something to do, something to take care of. I guess I'm just getting an idea of what it means to be an adult.
Why aren't you active on social media?
It's not something I consciously decided. As an actor, I am exposed on stage in the evenings. I think I want to keep the other moments of my life more to myself. I also try not to spend too much time on Instagram and co. myself. Especially as an artist, you tend to constantly compare yourself. And always looking at what others are supposedly doing is not good for me. What I do like to do is get information on social media, for example about new products and vehicle premieres on Opel's Instagram channel.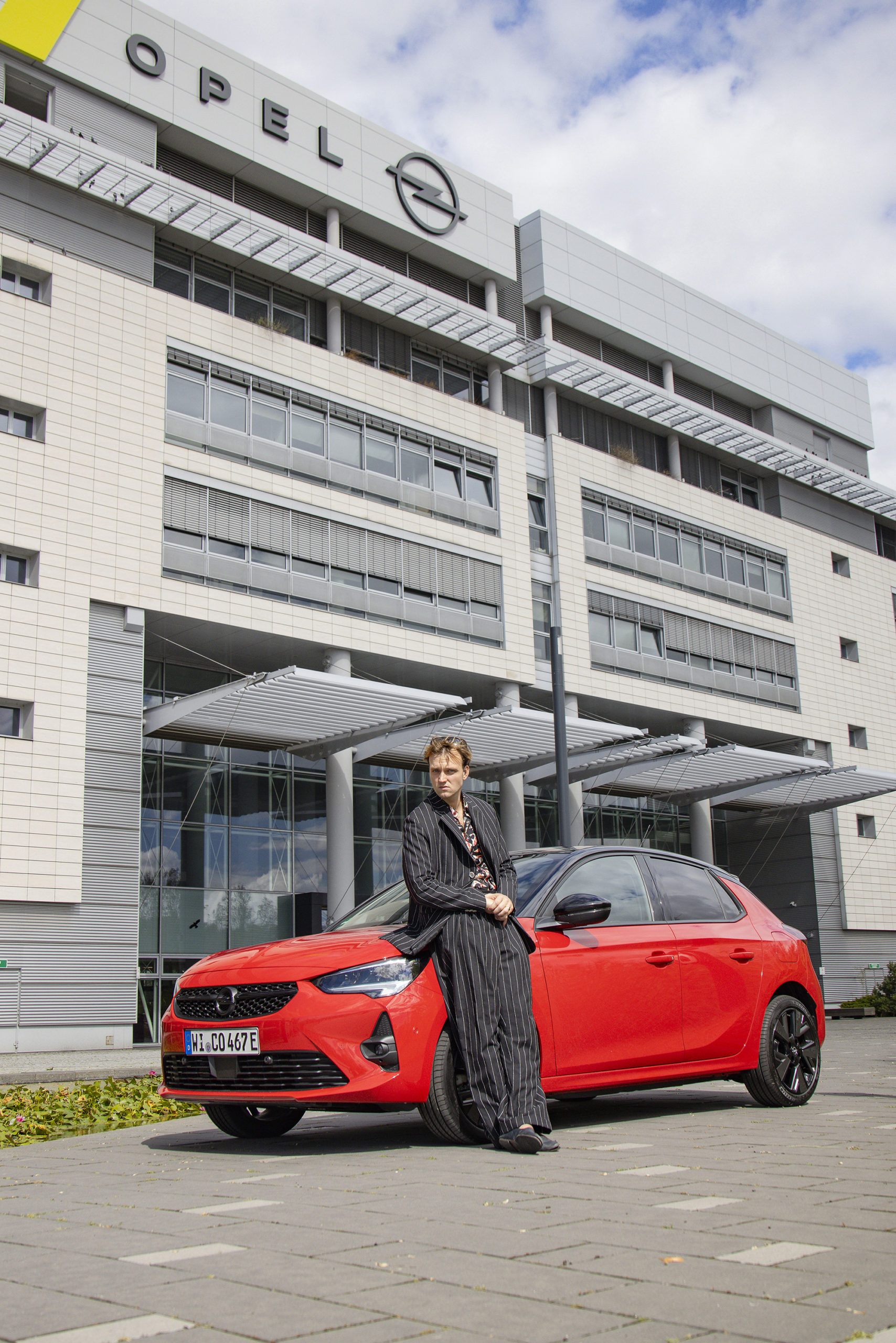 "For me, living sustainably does not necessarily mean doing without something."
What role does a sustainable lifestyle play in your everyday life?
A big role. I am always curious about how things can be made better. For example, clothes: Do you have any idea how much clothing ends up in the rubbish? A huge amount Today I wear fashion by Moot. The pieces are produced fairly, in Berlin. The label focusses on upcycling, i.e. using textiles that have already been produced and reworking them. I like to live, I like to consume. For me, living sustainably doesn't necessarily mean doing without something. Just as I don't give up driving a car, but have found a good, sustainable solution for myself with the battery-electric Corsa-e.
Jan, thank you for the interview!
---
April 2023