Mr. Neumann, you are quoted as saying that Opel needs to make cars that you personally want to own. What are they like?
Karl-Thomas Neumann: I mean cars with an appealing design. They don't have to be premium models, instead something that is affordable yet sophisticated. It is also important to me that cars have emotional features and something that can put a smile on my face!
Opel has made a comeback after the business basically hit rock bottom in the 1990s. In your opinion, when was the exact turning point for Opel?
When we introduced the Insignia in 2009, because we finally had a car that could trigger the "I want it!" reflex again, and we continued to produce this with our other models. Mokka, Adam and the latest Corsa are sophisticated, practical, and innovative, yet affordable. We will release a total of 27 new cars in this style over the next four to five years. Just look at the Monza study, which we recently published.
What had gone wrong for Opel in the years prior?
Previously, Opel was a paradigm for these kinds of cars with a powerful emotional design. Kadett, Manta, Diplomat, and the innovative GT were all cars with superb technology that were fun to drive, even when opinion was sometimes divided. At the time, Opel was synonymous with quality and sublime German engineering, and that was exactly what we had lost. We weren't providing the quality or the superb design that had come to be expected of us. We quickly made up for that after the new millennium but public opinion only changed for good with the launch of the Insignia.
---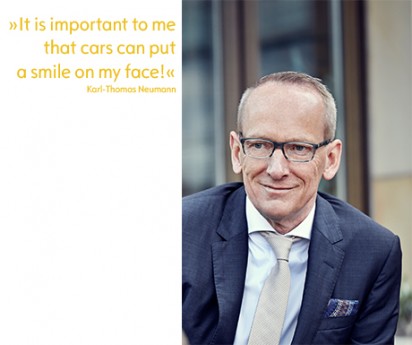 ---
Generally speaking, Germany is not necessarily car-friendly nowadays. In towns such as Berlin, you can get by perfectly fine without one. There is a well-structured public transport system and car sharing initiatives are becoming increasingly popular.
Of course, we are keeping a close eye on these kinds of developments. However, I don't think that the trend for car sharing is as popular as it is made out to be. This development is compensated by the fact that people are living longer and are staying fit and healthy for longer, too. That means they are also driving for longer.
On the other hand, young people are buying their first car later.
We are in fact witnessing a general trend of new cars being increasingly bought by older people. This is definitely related to the rising costs of owning a car. However, that does not mean that we then deduce from this that we should start building 'cars for old people.' That's the last thing that older people want!
The 'Re-Park in Your Head' marketing campaign has already achieved excellent results within a short time. There is no doubt that this success can be attributed to Tina Müller, your new Chief Marketing Officer. She previously worked in the cosmetics industry, something highly unusual in the automotive business. Is it true that she gained respect in record time by getting Opel technicians to dismantle cars and explain everything to her? And did she really take a week-long undercover trip throughout Germany and pester Opel dealers with questions?
Yes, generally speaking, that is all true. Tina Müller was actually recommended to me by a personnel advisor. She has a thorough understanding of how to successfully position a brand. I myself know how important that is as I also have a strong affinity with branding. During my time with Volkswagen in China, I realized the meaning brands have there. A product and a technology can copy others, but a successfully established brand represents a lifestyle, and once this connection has been made, no one else can imitate it.
Do cars generally play a different role in our life today when compared to 50 years ago?
I think so. 50 years ago, cars were big and heavy. Today, every car must have a certain lightness about it. What's more, the car is becoming increasingly important as it is one of the last personal spaces where you can be completely alone in peace and quiet. You can listen to music or simply take a break from everyday life. But it is also an item that has a certain link to pride in ownership.
---
---
But soon it won't be possible to be completely alone in the car. The OnStar network will also soon belong to the majority of Opel model ranges as a standard feature. This is already in place with GM in the U.S., China, and Mexico, and has been doing very well. What does the car driver in Karl-Thomas Neumann think of automobile connectivity?
Of course I've been trying it out myself a lot, preferably in the Opel Adam. I prefer fewer buttons, and something intuitive and simple. But there is still a long way to go to reach the final stages for networked vehicles. For example, we are planning to introduce a red button for emergencies and a blue one, which we'll simply call 'My Friend.' You'll be able to use this one to connect to an operator that will answer any question for you. Whether you have a question about your car or want to find out where the nearest five-star hotel, Burger King or parking lot is, this operator will provide you with the answer. We will position the button somewhere so people feel freer to use it. It hopefully goes without saying that your smartphone will be fully integrated, and your old CDs and other GPS devices will no longer be necessary.
Such an extensive network inevitably also leads to concerns for privacy and data protection…
In fact, it is an important issue that we will only be able to resolve by taking an aggressive approach. I am therefore personally working very hard to find a good solution because I don't want Opel drivers to feel like they are being constantly watched when using our communication channels.
You are a keen marathon runner. Where is Opel on the course?
I would say that we have passed the ten-kilometer mark.
And do you think that the journey will continue to go as well as it has so far?
Marathon runners know that at the start of a race it is impossible to tell how things will unfold during the entire distance. Anyone who says otherwise is lying. Of course, maybe we will run into difficulty after 20 kilometers. But we can already mentally prepare ourselves in advance to be able to stay the course when the time comes. Then we will attack again, and win.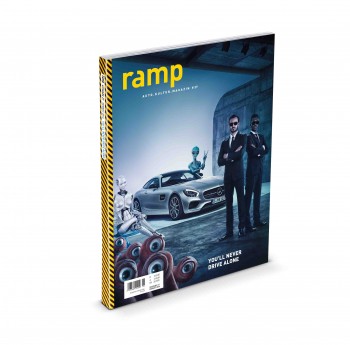 This article has been published in the magazine ramp Auto.Kultur.Magazin #27.
September 2014