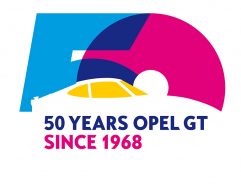 Ashley Chaudiere, from Bonney Lake, a small town to the south of Seattle, Washington, isn't your typical 31 year old. "I'm a little bit different and proud of it," she says about herself. Her favorite hobbies include hunting big game and fishing for salmon and halibut. She loves hiking, ice hockey, and her very first car – an Opel GT that she's been driving for 15 years. She has had it painted in her favorite color and gave it a fitting nickname: Miss Pinky.
Her parents bought Miss Pinky long before then, back in 1981. Ashley learned how to drive in the car, and did her driving test in it too. "Just before I graduated high school, I converted her to look like me." Long, flamboyant pink eyelashes now flirtatiously adorn 'her' pop-up headlights. "My parents gave her to me as a graduation present, with a cherry on top: a personalized license plate with my nickname, Pinky."
---
Ashley Chaudiere
---
DATE OF BIRTH  1987
PLACE OF BIRTH  Redmond, Washington
PLACE OF RESIDENCE  USA Bonney Lake, Washington, U.S.
JOB  Ice-skating coach and accountant
HOBBIES Figure skating and ice hockey, hunting and fishing (with her boyfriend Chris and her dog Olive)
---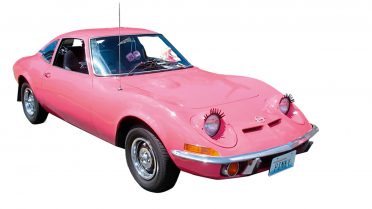 Miss Pinky
---
Model Opel GT
YEAR OF PRODUCTION 1971
ENGINE Not the original 90-PS engine: An engine rebuild with a stronger camshaft and an upgraded Weber carburetor was needed after 107,000 miles on the road. The engine now delivers higher compression and a bit more power.
SPECIAL FEATURE Its paintwork and long, flirtatious eyelashes on the pop-up headlights
---
Miss Pinky has never been wrapped up in cotton wool. Ashley drives 'her' the entire 125-kilometer journey from Bonney Lake to neighboring Canada every week – and that's just one-way. This is where she pursues her second passion: ice-skating. "Trying to fit all of my equipment in Miss Pinky is an interesting daily challenge." Ashley is an ice-hockey player and a figure skater. She also teaches ice-skating, coaches for the Washington Ice Emeralds Synchronized Skating Organization, and takes part in competitions as part of the Adult Synchro Team.
Ashley feels particularly proud when she presents Miss Pinky at local car shows – alongside pink plastic flamingos, of course. "Miss Pinky is a reflection of me. I even won the prize for 'car that best matches personality' in high school. Miss Pinky is one-of-a-kind, fun, and a teensy bit quirky. Plus, she reminds me of my roots." Ashley's great-grandfather came from Germany. Her parents have a soft spot for German workmanship and own six Opel vehicles in total. "They're a rarity in this part of the world. And they're a fun way of paying tribute to our German heritage."
---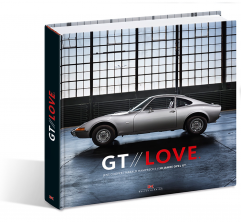 ---
September 2018