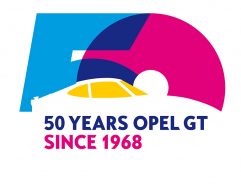 The Philippines is a country with 101 million inhabitants dispersed across 7,107 islands in the Western Pacific. The streets are covered with SUVs, pick-up trucks – mostly of Japanese origin – tuk-tuks, rickshaws, and so-called jeepneys; these are brightly decorated communal taxis with up to 14 seats. According to a recent statistic, a little more than 130,000 passenger vehicles were sold here in a year.
Toyota is the market leader, with more than 44 percent of the market share. Although Opel withdrew its trade from the island nation in recent decades, it has retained a fan base there. One of these fans is Jose Carlo Y. Martinez from Laguna on Luzon island, who owns a whole fleet of historic Opel vehicles. His pride and joy is an Opel GT 1.9 from 1973.
---
Jose Carlo Y. Martinez
DATE OF BIRTH  1984
PLACE OF BIRTH  Quezon City, Philippines
PLACE OF RESIDENCE  Calauan, Laguna, Philippines
OCCUPATION  Operations Manager in family business called CNEX Modufurni Systems
PASSION  Restoring and collecting Opel classics
---
"My father always dreamed of owning a GT. This dream came true in 2009 when we bought one and spent two years restoring it."
---
---
technische daten
MODEL  Opel GT 1.9 L
YEAR OF CONSTRUCTION  1973
CHASSIS NUMBER  273100406
COLOR  citrus yellow
ENGINE  'approximately' 100 HP delivered by a 2.0-liter engine
SPECIAL FEATURES the GT is one of no more than 15 models in the Philippines
---
"My father always dreamed of owning a GT. This dream came true in 2009 when we bought one and spent two years restoring it," the Filipino recalls. He looks after and maintains the GT, and he doesn't drive any more than 1,000 kilometers in the car per year. "The GT is my car for weekends and special occasions, for example, if my wife and I drive to a party in the city."
"The long hood makes me feel like I'm driving a Corvette."

Martinez holds German quality in high esteem, and in particular, the Opel brand. "I've been restoring Opel vehicles since 1998. The first was my grandfather's 1969 Rekord C." He also has a Manta in his garage. So, what does he like so much about the GT? "I love how unique it is. The GT is extremely rare here."
The Filipino knows three other fellow countrymen who each own a GT and estimates that there can't be more than 15 in the entire country. Official figures are no longer available. Opel exported no more than 1,012 vehicles to the 'Overseas Operations' region between 1968 and 1973, according to company statistics.
The business man, who runs a family company selling furniture, is a fan of the sporty variant. He's delighted by the GT's power-to-weight ratio. "This is how you know you're driving a true vintage sports car. The long hood makes me feel like I'm driving a Corvette. At some point, I'll buy another 1969 Corvette Stingray; this is the GT's big brother. A Porsche 911 is also on my list."
---
October 2018