Opel is celebrating an extraordinary series of success: After the Corsa-e 2020 and the Mokka-e last year, the new Astra has won the "Golden Steering Wheel 2022". Among the first well-wishers are brand ambassador Jürgen Klopp and athletics stars Gina Lückenkemper and Niklas Kaul – all three go all out for the new Astra.
Gina Lückenkemper: "That's a sprint!"
"The Astra looks almost as sporty as I do," says the "fastest woman in Europe". Gina Lückenkemper earned this nickname when she sensationally won the gold medal in the 100-metre sprint at this year's European Athletics Championships in Munich. She is currently preparing for the 2024 Olympic Games in Paris. En route to this major sporting event, she will be accompanied by the Opel Astra as a plug-in hybrid. "That's a sprint!" – the acceleration in electric mode is entirely to the 25-year-old's taste. She is also taken with the cockpit: "Nice and tidy. No frippery. Only what you need."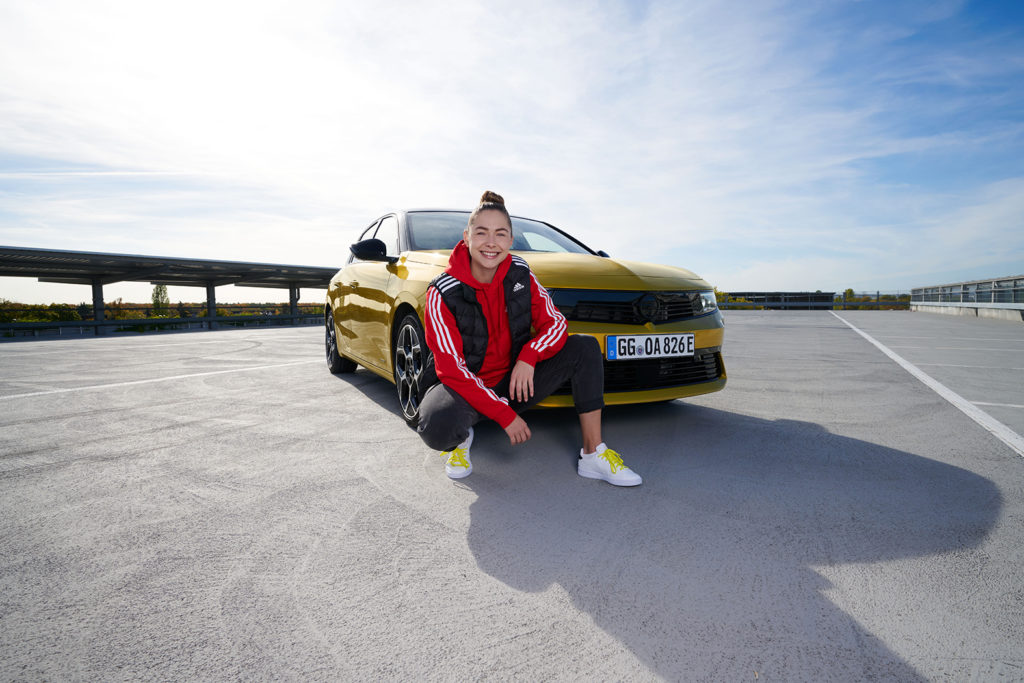 Niklas Kaul: "Simply a champion in all disciplines"
"I like it when you are a champion in many disciplines," says Niklas Kaul about winning the prestigious award for the Astra. The 24-year-old knows only too well that you can only win if you are successful in many disciplines. The Mainz native is the youngest world champion in the history of the decathlon, and in August he was crowned the European "King of Athletes". He is currently on the road with the Astra Sports Tourer. The large boot is just right for his sports equipment, which includes 15 pairs of shoes: "At least one pair for each discipline – even several per sport, depending on the weather conditions."
Jürgen Klopp: "Good job, Opel!"
"Wow, there it is!" Jürgen Klopp took delivery of his new Astra in carbon black in Liverpool at the end of August. Since then, the two-time "World Coach of the Year" has been commuting with the plug-in hybrid between his home, the training ground and the stadium. "My entry into electric mobility. I drive electric now – exciting," the 55-year-old said happily on his first drive in the plug-in hybrid, which was accompanied by an Opel camera team. And the brand ambassador now sent his congratulations to Rüsselsheim: "Good job, Opel! And congratulations on the Golden Steering Wheel."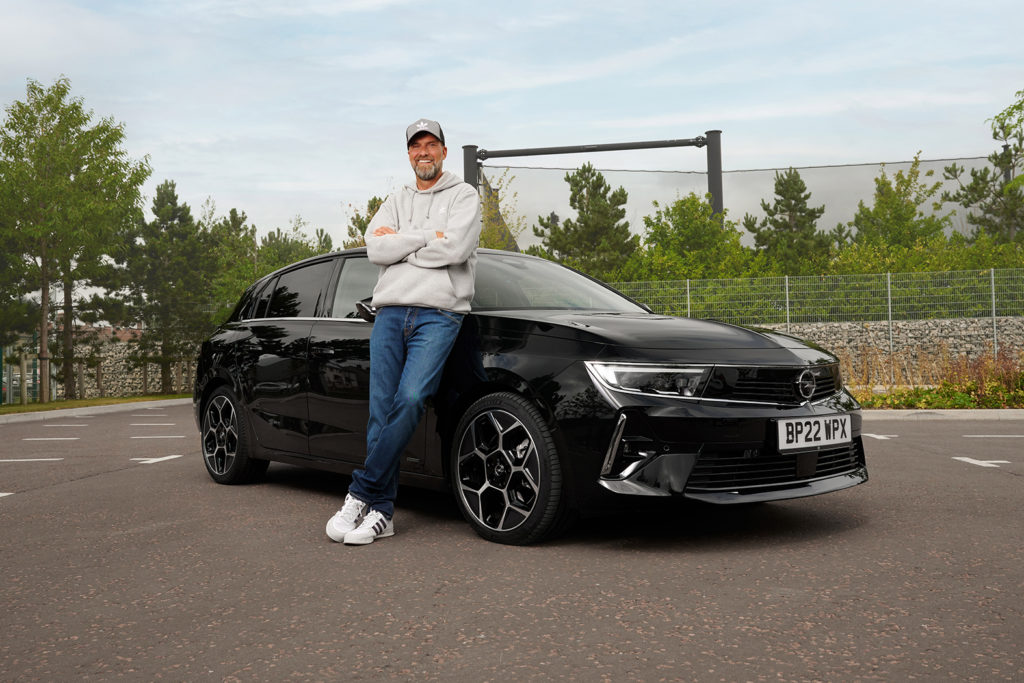 Video: Champions celebrate the champion
Authentic, approachable and always with a wink: Jürgen Klopp, Gina Lückenkemper and Niklas Kaul are the heroes in the social media spot for the new Astra.
---
November 2022