We have been waiting eagerly for this: The first facts about the all-electric Astra are here. What are the engineers' priorities? From performance to pioneer status – the most important figures.

drivetrains
1, 2, … 3! The Astra is available with more drivetrain alternatives than any other Opel model: in addition to highly efficient combustion engines, the Astra and Astra Sports Tourer are already available as electrified plug-in hybrid variants. From spring, the newly crowned winner of the "Golden Steering Wheel 2022" can also be ordered as a battery-electric Astra Electric – engineered, designed and produced for local emission-free driving pleasure. The engineers in Rüsselsheim have done some real pioneering work: The Astra Sports Tourer Electric is the first all-electric estate from a German manufacturer to be launched on the market.
---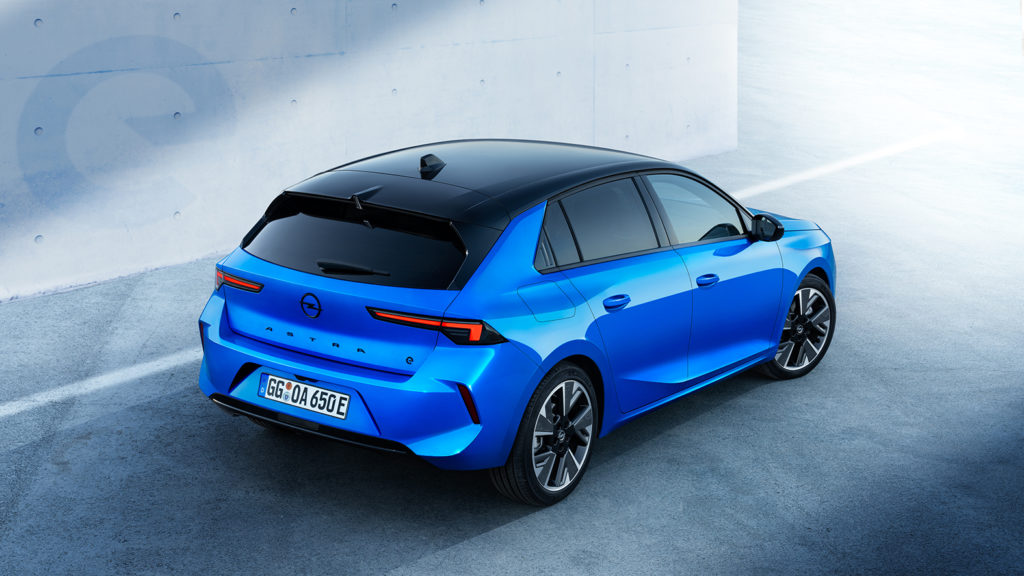 ---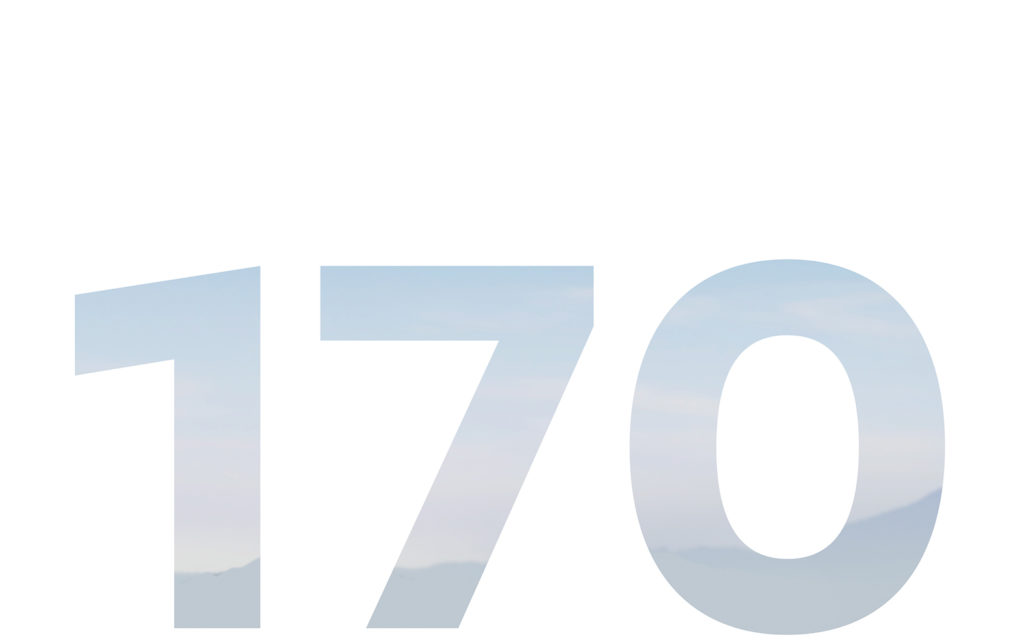 km/h
While many other electric cars are limited to 150 km/h or 160 km/h, the new Astra Electric has a top speed of 170 km/h. The electric motor delivers 115 kW/156 hp and a powerful 270 Newton meters of maximum torque. Depending on driving preferences, Astra Electric drivers can choose between the three modes Eco, Normal and Sport.
---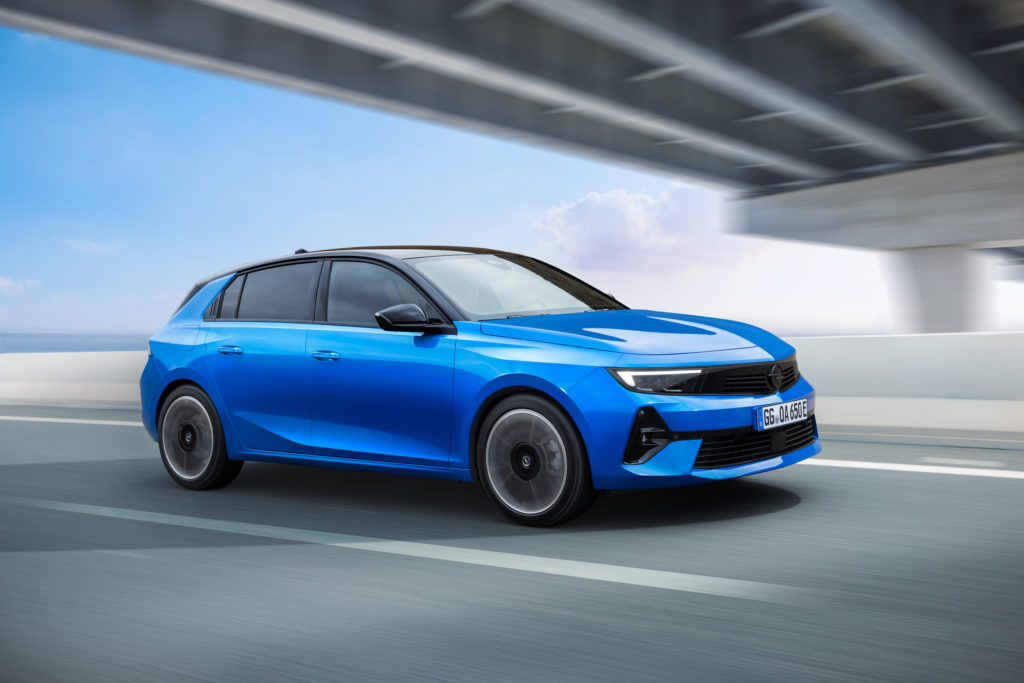 ---
"Suitable for everyday use, combined with comfort and above all with a lot of locally emission-free driving pleasure – this is what we mean when referring to sensible 'Greenovation' of mobility."

– Opel CEO Florian Huettl –
---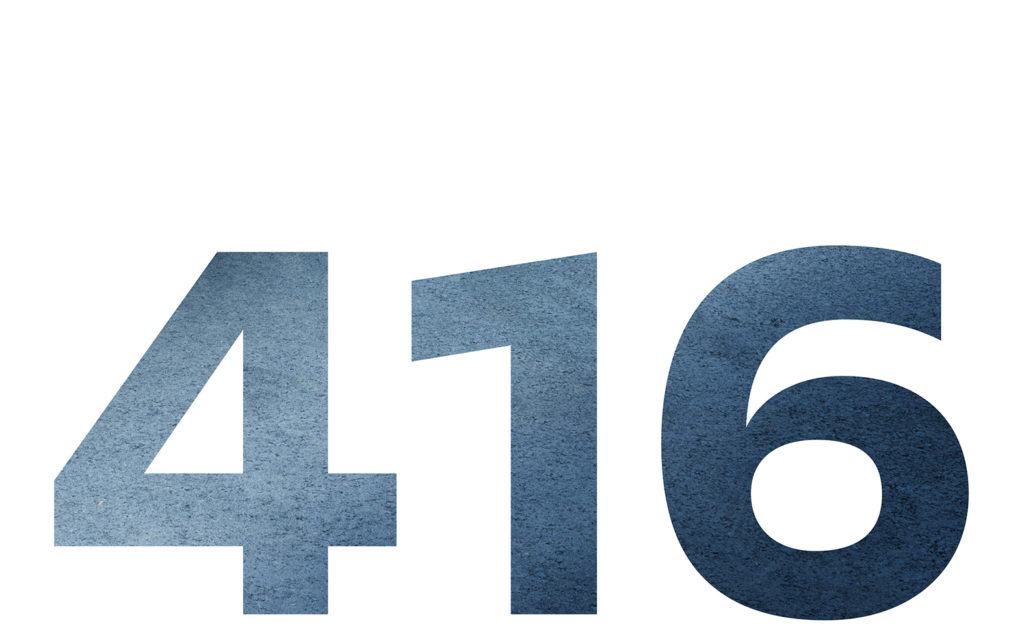 km
The 54 kWh lithium-ion battery provides a range of up to 416 kilometres according to WLTP. The engineers attached great importance to efficient packaging and were able to ensure an exemplary range with a compact battery size. The new Astra Electric requires just 12.7 kWh of electricity per 100 kilometres (14.9 kWh according to WLTP), making it not only the perfect, efficient vehicle for everyday use, but also an ideal companion that saves time on longer journeys.
---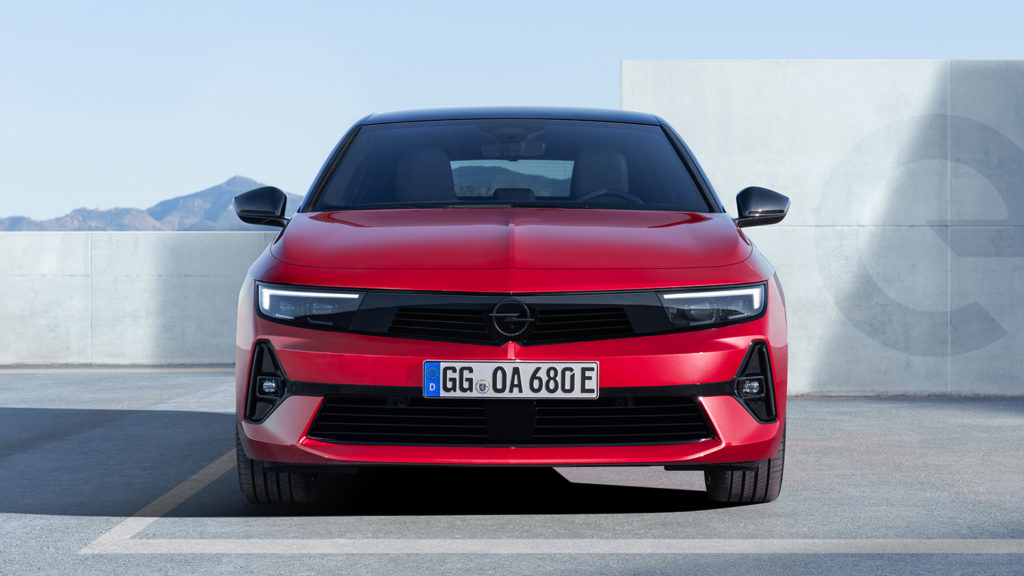 ---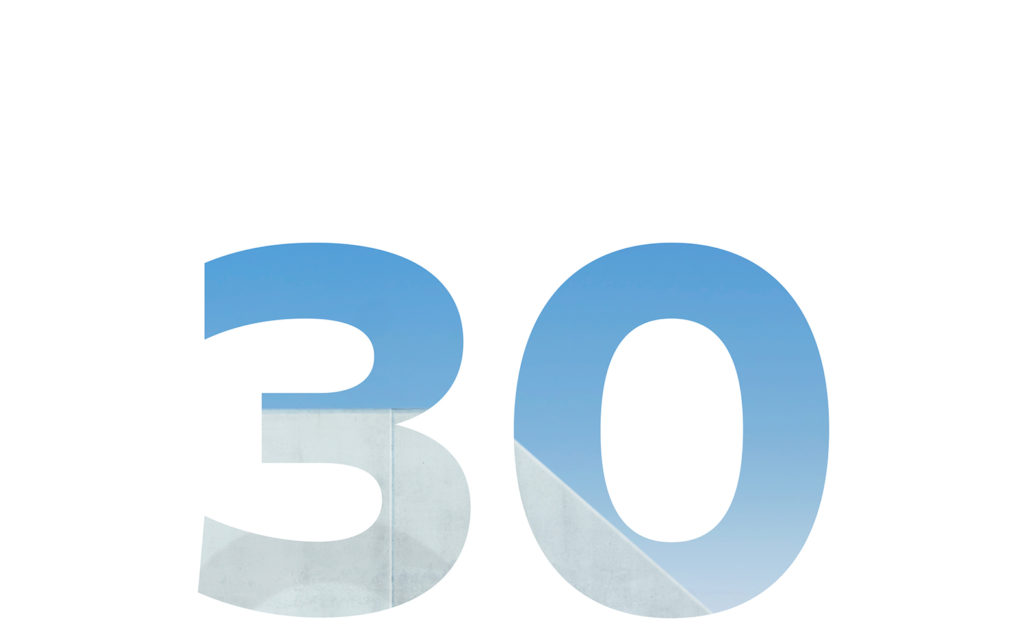 minutes
The Astra Electric can be charged to 80 percent of the battery capacity in around 30 minutes at a 100 kW direct current fast charging station. In addition, the all-electric Astra is equipped as standard with a three-phase 11 kW onboard charger for the wall box at home.
---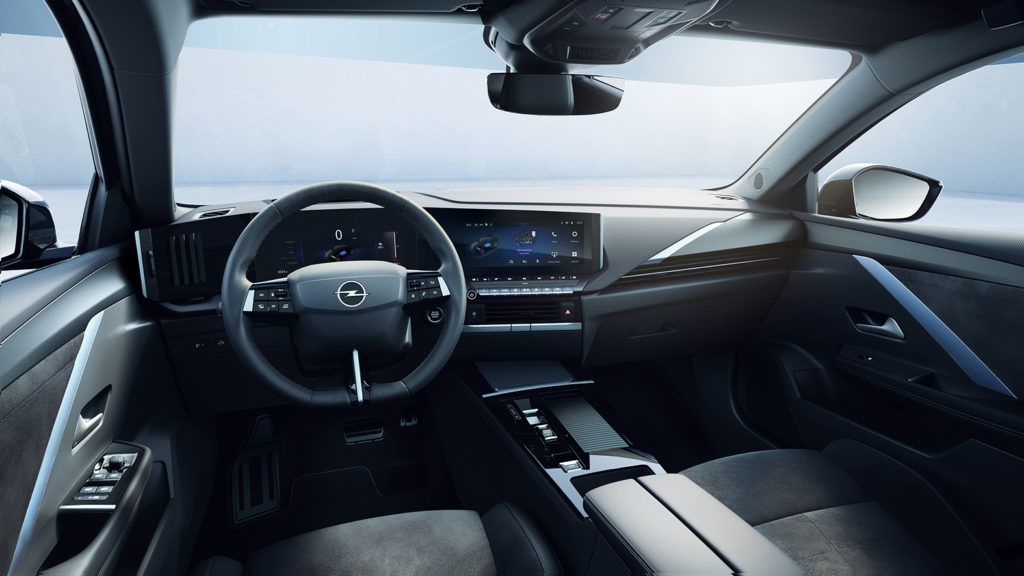 ---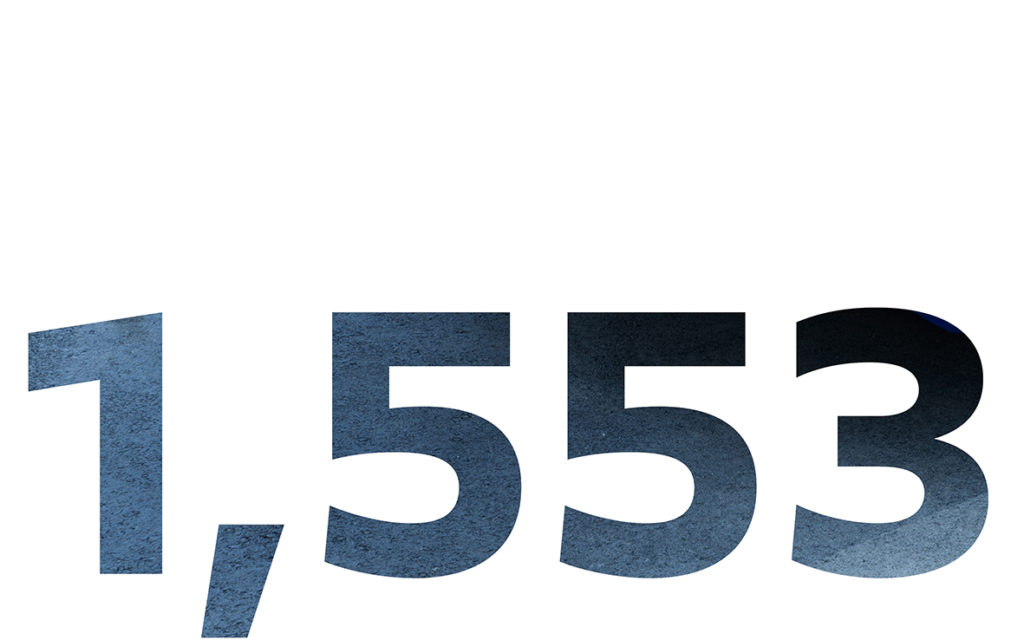 litres
Even with the rear seats up, the Astra Sports Tourer Electric offers 516 litres of luggage space in the boot – with the seats folded down, the capacity increases to up to 1,553 litres. This makes it ideal for travelling – locally emission-free. After all, the new Astra Sports Tourer Electric is the first all-electric estate from a German manufacturer.
---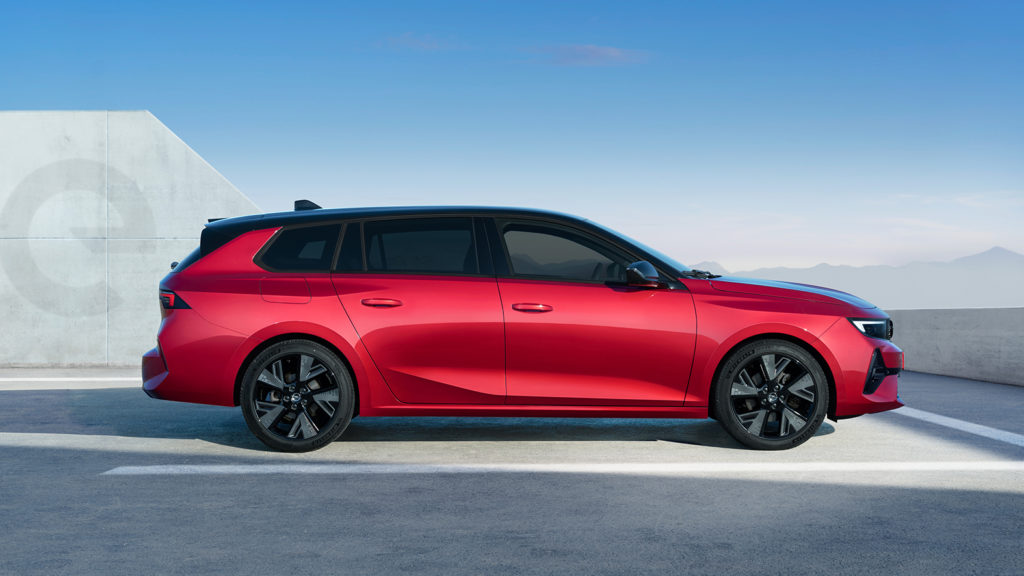 ---
November 2022