Der Opel-Produkttag 2019: Opel-Experten wie Georg Schade beraten die Besucher rund um die E-Mobilität. Besonders gefragt sind die Details zu den Lademöglichkeiten.

Greta or GSi? Luca has already answered this question for himself.
A, B, C, D, and E: Luca Wardemann strolls past the former iterations of the Corsa, in alphabetical order and carefully lined up in Hall K48, and heads unerringly into the future. The sixth generation of the Corsa not only comes in an "F," but also as an option, a lowercase "e" – "e" for electric. Luca is 13 years old. He rides his bike to school Monday through Thursday, and on Fridays he participates in the "Fridays for Future" movement calling for efficient climate protection started by Greta Thunberg.
At the Opel Product Day in Rüsselsheim (on Saturday, November 23), his sights will be set on the new electric car from Opel. Greta or GSi? Luca has already answered this question for himself – years before he has a driver's license. Luca has Opel engineer Georg Schade explain to him the charging process in detail, showing the electric engine with 100 kW/136 hp and 260 Nm of torque under the hood.



The attractive buying conditions were a major determiner in the decision to purchase a Corsa-e.
However, the young people are not the only ones laying a claim to the paradigm for the future in the Wardemann family. Florian Wardemann, Opel product planner for light commercial vehicles, shares his son's fascination. But he admits, "if Luca hadn't insisted so headstrongly, I wouldn't have put a photovoltaic system on the roof and installed a wallbox." If it has to be e-mobility, then it has to be the works.
The attractive buying conditions were a major determiner in the decision: employees receive a 15 percent discount, and Opel has increased the manufacturer's share of the environmental incentive to €3,000. And additionally, there is a universal charging cable as a gift only available on the Product Day of Employee Sales.

Florian Wardemann signs the purchase contract at 11:15 a.m. "I've already bought many cars, but this is something special today," he admits. His son Luca beams. The generation conflict will obviously have to be fought elsewhere. Maybe on the Carrera race track? A stationary bicycle generates the electricity for the race. Opel's Product Day not only uses new car offers, test drives, a large car exchange for previously owned vehicles, and attractive buying conditions to attract visitors – the other activities are also inspiring …


Approachable and inspiring –
Opel's Product Day is an event that all fans of Opel simply must attend
"Our expectations have been exceeded – by far." Niklas Wendorff, Head of Employee Sales, takes stock: "We are delighted that 3,500 visitors heeded our invitation. The response to the new Corsa was overwhelming; the test drives were immediately filled to capacity." The most exciting discovery: "The interest around the Corsa-e and the Grandland X Hybrid4 is huge; many thanks go out to the Opel engineers who provided their support."
Niklas Wendorff also tells about his favorite customer experience: "After a giving the seats a go in the Corsa-e, a visitor who had already pre-ordered an ID.3 from VW suddenly changed his mind, and was signing a purchase contract for the electric vehicle from Opel just 20 minutes later."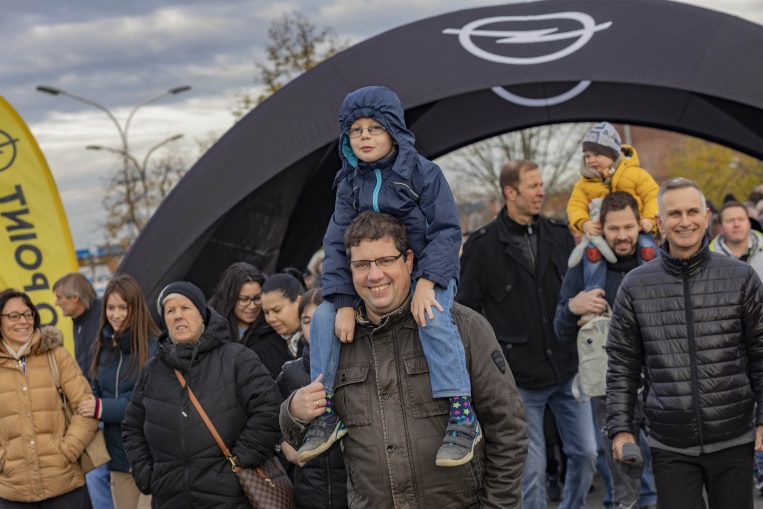 ↑ Kick-off: visitors streaming through the gates after they opened at 10 a.m. sharp.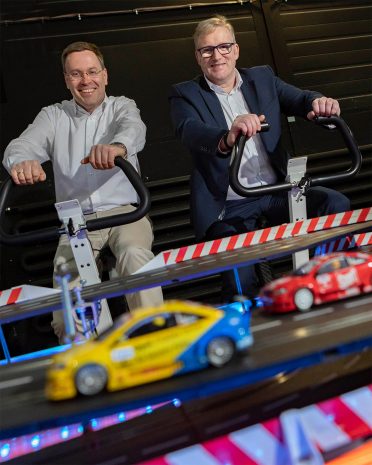 ↑ E-mobility is fun: a Carrera race track on which the cars can be driven by a rider's pedal-power via an ergometer? Even Vice President Vehicle Engineering Europe Christian Müller (left) and Vice President Programs & Strategy Marcus Lott readily take a turn.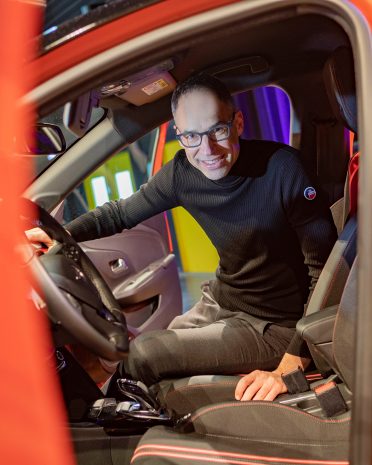 ↑ Up close: Head of Human Resources Ralph Wangemann uses the Product Day to take a close look at the new models.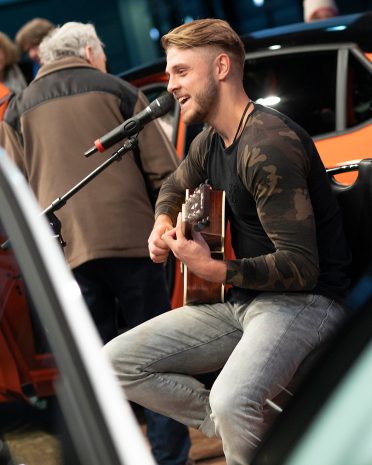 ↑ Voicing his talents: Sven Lüchtenborg captivates visitors to Hall K48 with his voice. After all, the former colleague took part in the most recent season of Germany's talent show "Deutschland sucht den Superstar."

Where else can you take such a close look at the complete Opel range and test drive it?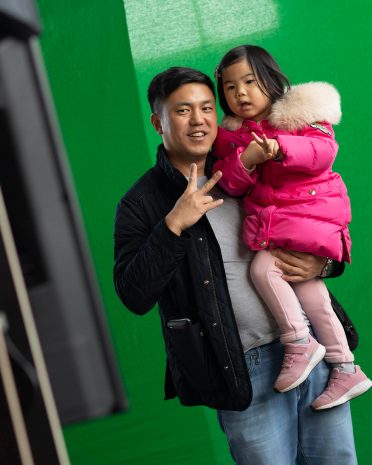 ↑ Fun for young and old: off to the photo box for a charming souvenir photo.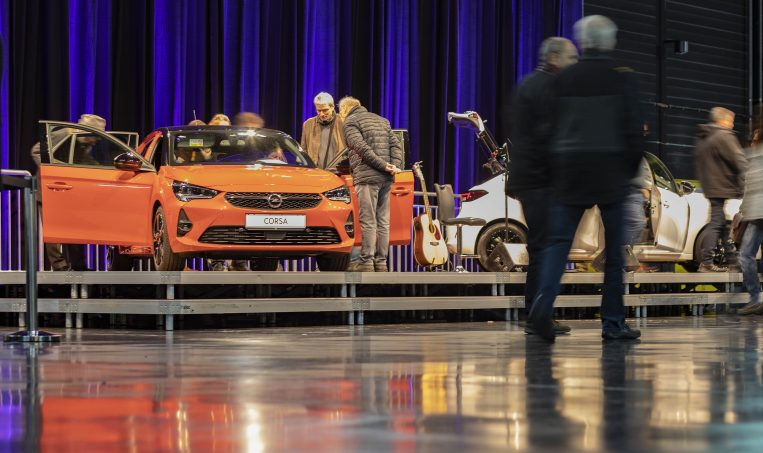 ↑ Stage presence: The new Corsa is the focus of attention. The attractive buying conditions through the Employee Sales program also apply to friends and relatives, but only on Opel's Product Day.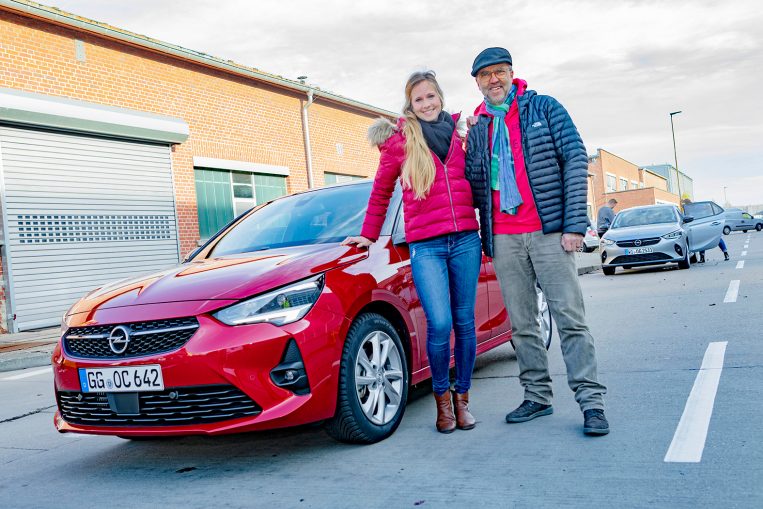 ↑ Love at first sight: Christina Tächl and her father Josef tested the new Corsa. The smile on their faces is very promising: "This will be my new one," confirms the former owner of a Corsa D. It was love at first sight: "It looks so damn good and drives nicely."

There is a strong team working behind the scenes of Opel's Product Day for Employee Sales.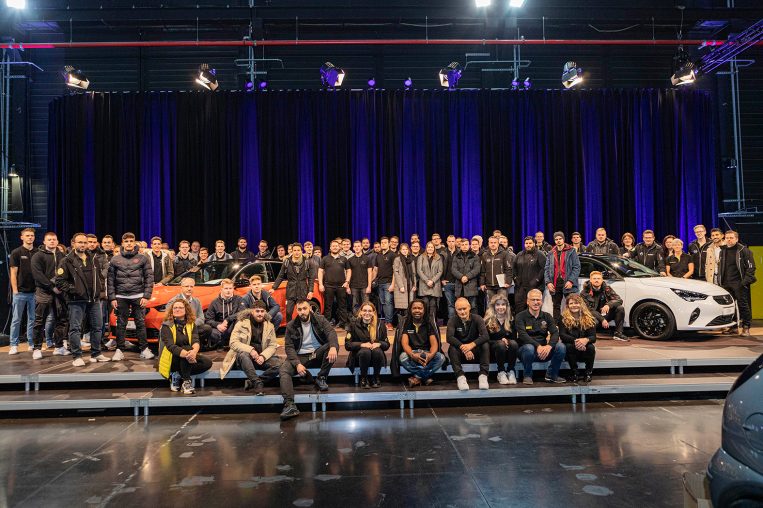 ↑ United: 40 Opel employees and 60 other helpers work hard in preparation of Opel's Product Day in Rüsselsheim.
---
December 2019