---
spacIOUS OPEL VEHICLES
Summertime is vacation time. Accordingly, Opel is currently introducing journalists from all over Europe to the new Zafira, which features up to seven seats – perfect for drivers traveling in groups. The employees in the commercial vehicle segment didn't want to miss out on this opportunity to speak with the media, and are presenting an additional spacious Opel vehicle: the latest Vivaro, which features up to nine seats as well as an engine that complies with Euro VI emissions standards.

The year: 1811. The season: early summer. The vintner Gottlieb Mumm buys up the vintage from the Schloss Johannisberg castle. This proves to be the deal of a lifetime: The 1811 vintage is highly coveted and profitable, and enters the annals of wine history as a meteoric success. Mumm, who went on to establish the famous G.H. Mumm & Cie Champagne brand, invested his profits in vineyards on the Schloss Johannisberg grounds. He also commissioned the construction of his own castle, Burg Schwarzenstein. This structure, which rises high above the Rhine Valley, is still a good place to tell a success story, which is just what the Opel Commercial Vehicle employees did at this historic location. While gazing down at the Rhine District from high above, they told trade journalists from all of Europe about their own business' very remarkable development: "We also had an excellent batch: 2015 has gone down in recent Opel history as the most successful year for light commercial vehicles," says Steffen Raschig, Head of Opel/Vauxhall Commercial Vehicles.
"Two years ago, we promised to put the pedal to the metal.
We kept that promise."
– Steffen Raschig –
Opel sold over 100,000 Vivaro, Movano, and Combo models in Europe last year, a 24 percent increase compared with the previous year. The upward trend continues: Opel Commercial Vehicle employees report an additional ten percent increase in 2016 to date. The pillars of this success? "Firstly, our impressive products, of course. We also significantly improved proximity to customers, which has helped as well," Raschig explains. There are already 1,800 Opel commercial vehicle dealers in Europe, with more to come. Opel is also planning to gradually step up collaboration with certified third-party construction and expansion providers.
DRIVING AROUND IN THE KEYS TO SUCCESS
Since the only thing more fun than telling a success story is experiencing one for yourself, the journalists were provided with a number of Vivaro station wagons for test drives. These were proper travel companions: elegant Tourer models with premium leather applications.
---
growth accelerators

In 2016 thus far, the Vivaro, Combo, and Movano have experienced ten percent sales growth –
on top of what they achieved in 2015, the most successful year for commercial vehicles in recent Opel history.
---
+38%
is the sizeable increase that Vivaro enjoyed in 2015, compared with the previous year
+27%
is the amount of sales growth that Movano experienced over the same period
+12%
is how much sales for the Combo increased in 2015 compared with the previous year
---
As they drove down the countless curves of the bordering Wisper Valley, the journalists realized (if they hadn't already) that the bland term 'commercial vehicle' does not do these models justice. After all, all that 'commercial vehicle' means is 'a vehicle designed to transport people and goods and/or pull trailer vehicles.'
Peter Kuhn, Product & Pricing Manager LCV, has a couple of more suitable names in mind: all-rounder, business shuttle, extra-large limousine. "The Vivaro combines maximum efficiency, functionality, and durability with the greatest degree of comfort, unique design, and powerful dynamics. We see a great deal of growth potential for this vehicle, especially among families and in the leisure sector, and will expand with that in mind."
ALWAYS THE RIGHT CHOICE
Kuhn emphasizes that especially this bestseller's versatility puts it in high demand. The Manager now cites an impressive figure: Opel offers 400 special solutions for this commercial vehicle, there are also more than 800 other certified conversions in 27 countries, including ones for camping constructions, workshop modules, and conversions for transport of the disabled. Kuhn says: "To keep customers from getting spoiled for choice, we've defined 400 preconfigured solutions from the plant or dealer."
The car is versatile, the network of dealers is growing, and the goal for 2022 has been clearly defined: "We want to surpass the 150,000 mark," says Raschig, summing everything up. Well then, we'll see you in six years. And we already know where you can tell us your latest success story when the time comes.
---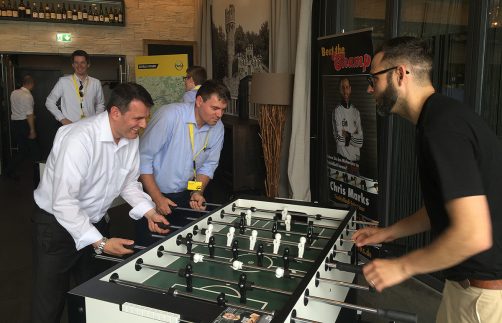 ---
←  Since everyone's caught up in soccer right now, Opel invited a real-life world champion to Burg Schwarzenstein. Chris Marks, the Foosball World Champion, challenged the journalists to a duel. Peter Kuhn and Steffen Raschig also dared to take on the champ for a round. How did that go? "Let's keep that off the record."
---
DEBut as a Discussion partner

 
---
Julian Kloka, Product & Pricing Manager Vivaro, has been part of the Commercial Vehicle team for a year and a half.
Mr. Kloka, you made your debut as a discussion partner for journalists at Burg Schwarzenstein. How did that go?
Great! It was definitely an exciting challenge. The atmosphere was very relaxed and casual, and I had a lot of good discussions. Of course, it's fun to talk to journalists and answer their questions when you have so many positive things to report. But you also need to stay completely alert.
How so?
Journalists are obviously interested in finding out what new products we've got up our sleeve. We don't want to give too much away.
Well, it doesn't hurt to try and find out. What are you able to reveal?
We brought a Vivaro Free to Burg Schwarzenstein, and the journalists took a really close look at it. The special thing about the camping model is its dual rail system, which all the installation modules can be anchored to in various ways. Apart from that, all I can reveal is that the Vivaro range will soon be expanding.
And what are your tasks as Product & Pricing Manager Vivaro when you're not at Burg Schwarzenstein?
I serve as a go-between for the European markets and Development. I keep an eye on what customers are requesting and expecting, and discuss those requirements with the developers at GM and our joint venture partner Renault.
---
what all-rounders can do
---
www.youtube.com/watch?v=OlJDI1wEnRg
the best duel ever:
aN online hit
← At the Borussia Dortmund soccer team training grounds, Mats Hummels gets his bearings and shoots at the goal; the ball strikes the crossbar. A video of this failed shot, as well as what happened next, went viral on social media. It has become a true hit, with over 12.4 million views as of early July 2016. Key players in the clip include the 'everyday heroes' Vivaro, Movano, and Combo, as well as the F2 Freestylers, dressed as craftspeople. They astonished the professional soccer players by pushing dribbling styles to their absolute physical limits.
---
a country grows up
in movanos

→  Every morning, children all over Romania wait at their bus stops for a Movano to pick them up. Six hundred Opel school buses are driving all over the country to pick up 9,600 schoolchildren and bring them back home after class is dismissed for the day. In 2014, Opel won a public tendering process for supplying a school bus fleet for the entire nation.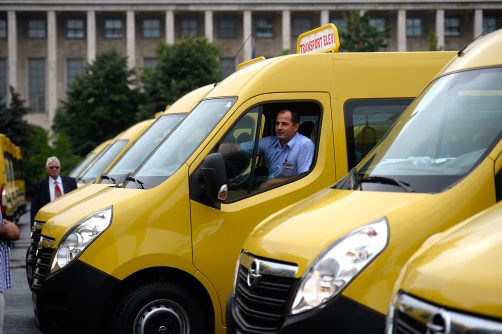 ---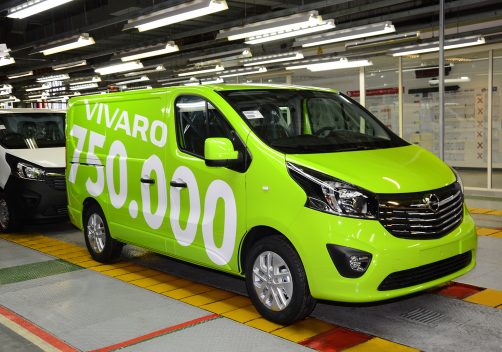 A BEST-SELLING CAR
BUILT IN LUTON

←  The 750,000th Vivaro has rolled off the production line in Luton, England – the first model was assembled here all the way back in 2001. A 'Conversion Zone' was created in the plant to meet popular demand for expansion and conversion solutions. Inside this zone, Vauxhall employees manufacture complex vehicles such as dump trucks, refrigerated vehicles, and box trucks directly from the plant.
---
POLAND: A 100
PERCENT INCREASE
→ A Polish energy supplier relies upon the all-wheel-drive Movano. The company uses ten vehicles for emergencies as well as day-to-day operations.
After winning a public tendering process, Opel supplied the energy company with a fleet of ten 4×4 Movanos. The Oberaigner conversion company refitted the vans in accordance with the customer's requests, installing 2.3 CDTI engines beneath the hoods as well as additional emergency lighting.
The Movano is doing great in Poland in general: In the first half of 2016, the number of Movanos registered there has risen by more than 100 percent – to 625 vehicles – as compared with the previous year.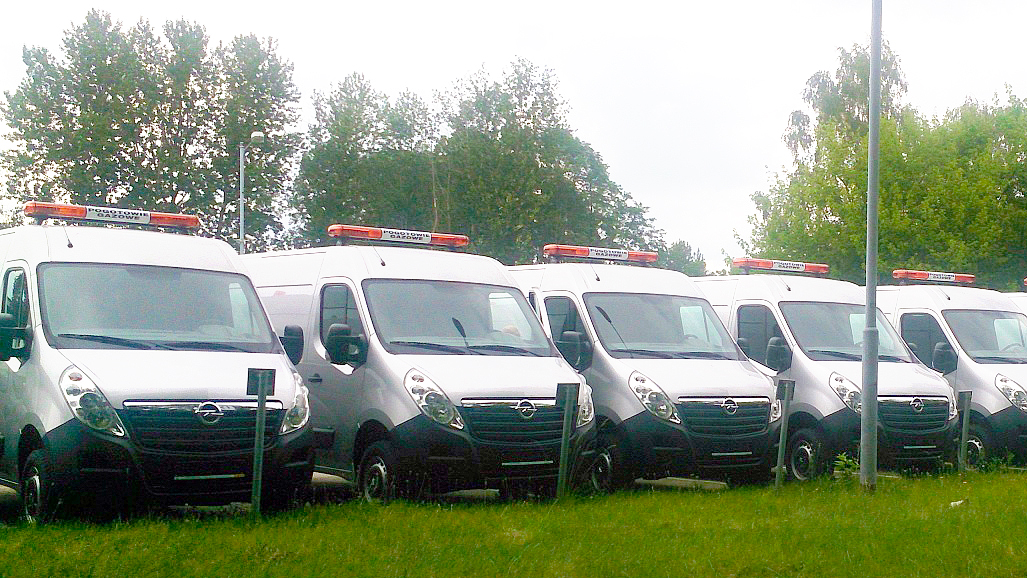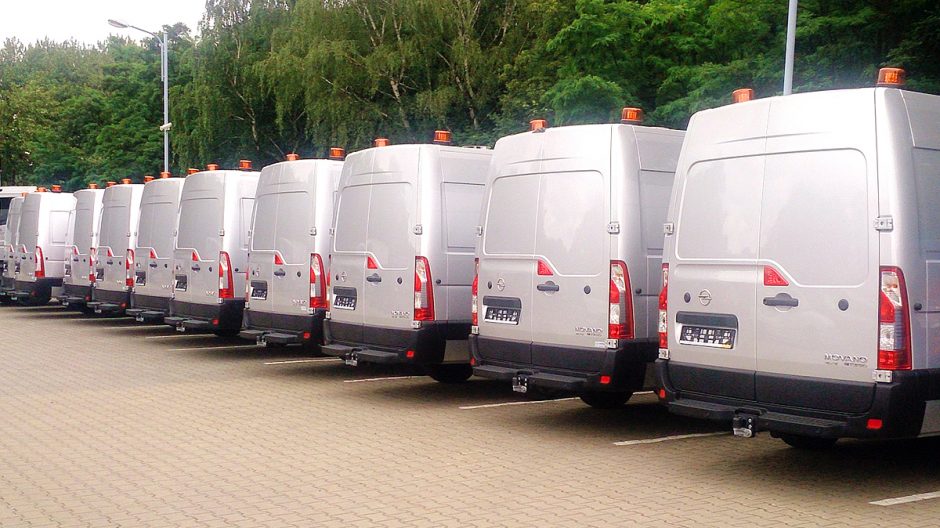 Last update July 2016