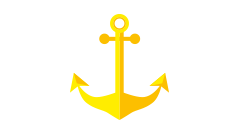 The Component Sales Team
On paper, Alex Thielemans and Juliane Bremerich are specialists in economics and finance. But their duties require much more in practice: thinking pragmatically, a knack for diplomacy, and technical expertise. This is because they are building a team that oversees Component Sales in the International Operations division, which at Opel encompasses a very wide range of areas. "We handle administrative tasks for our customers, stay in constant communication with them, mediate communication between all departments, and advise everyone in technical and financial matters," says Thielemans. Their focus is mainly on engines and transmission, but they also deal with parts for coolers and engine covers – such as hoses and brackets – as well as brakes and shock absorbers, among other products.

The view of the bay in Ängelholm, a small town in the south of Sweden, is a breath-taking marvel. Dolphins and whales roam through the water and cliffs protrude from the sandy beaches along the coast. A forest thrives on the other side of the cliffs, where copper beeches and wych elms have grown tall in abundance. Alex Thielemans and Massimo Giraud jump aboard a small boat on the pier and untie the lines. Neither of them have the time to ponder the Scandinavian picture-postcard view. They are fellow workers from Rüsselsheim (Germany) and Turin (Italy) who have traveled here for business, to test an Opel product in action: the very engine that powers the boat.
The two-liter diesel engine was previously reserved for the Zafira, Cascada, and Insignia. However, the unit, manufactured in Kaiserslautern, Germany, will now be mounted on the stern in addition to residing under the hood. It will serve as an outboard motor, propelling boats across waters as its counterpart powers cars on land. "A modification makes our engine perfect for powering little watercrafts such as rigid-hulled inflatable boats that dwell in shallower waters near the coast," says Massimo Giraud. He supervises the development of large diesel engines at the GM Global Propulsion Systems Engineering Center in Turin.
—
Opel provides Cimco Marine AB with aftersales services as well as the motors themselves.
—

Giraud has his colleague to thank for the tour through the straits between Sweden and Denmark. Alex Thielemans is Manager of Component Sales in the International Operations division at Opel. His duties include supervising partnerships with companies – even the ones that are outside the automotive industry, such as Cimco Marine AB. The boat engine developer is headquartered in Ängelholm. "Engineers at Cimco Marine AB tested several car diesel engines in order to find the best one. Ours was the most impressive due to its long life span, fuel efficiency, and low level of emissions," says Thielemans.
The Opel CDTI engine's maritime counterpart has got 60 new features, from dry sump lubrication to ensure reliable oil provision through to a waterproof outer cover. Its surface will be emblazoned with 'OXE,' the product name that boat manufacturers all around the world will soon become familiar with.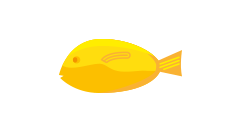 A Validation of the Opel Diesel Engine
——
The manufacturer is making a case for the OXE as the best diesel outboard motor in the world. Outboards are usually powered by gasoline, but diesel motors have several advantages over their gasoline counterparts. These include longer life spans, longer service intervals, and lower consumption rates, according to Magnus Folin, Managing Director of Cimco. The diesel engine from Opel has a consumption rate of 43 liters per hour, making it 40 percent more efficient than a comparable gasoline engine. This efficiency enables a greater range. Another advantage is that diesel engines have a lower risk of fire so they are not subject to entry restrictions issued by some ports against gasoline outboard motors.
The motor propels fishing boats and patrol boats as well as smaller watercrafts that transport goods to and from offshore oil rigs. One of the first OXE motors that the Swedish company supplied is in fact in commission at a salmon farm in Scotland. "Opel provides Cimco Marine AB with aftersales services as well as the motors themselves," says Thielemans. He finds the project fascinating for three reasons: "First, this product has the possibility to become an interesting source of revenue in the future. Second, we are always interested in learning about other sectors beyond the car industry. And third, there are several internal, interdepartmental challenges that we need to grapple with for this project, which are fascinating to take on."
The tasks carried out by Juliane Bremerich illustrate the ways in which the internal challenges are dealt with. She holds the position of Commercial Analyst in Thielemans' team, which for the Cimco Marine AB project involves coordinating the necessary work steps for each of the different departments. "It is a very complicated process since we don't have a standard process to rely on for this kind of company," she says.
THE EDUCATIONAL JOURNEY TO ÄNGELHOLM
The workflow from the moment an order is placed through to the delivery of the motors passes through several divisions of the company. Experts in various areas need to be consulted, from purchasing, product and capacity planning, manufacturing, and packaging through to transport, bookkeeping, accounting, and aftersales. "We find the solution to each problem through a workshop series that we run with all of the teams at the Kaiserslautern site," says Bremerich.
Alex Thielemans always motivates his fellow workers during such multi-faceted projects with a motto that was once formulated by a GM Manager: We shall always find a way to reach our goal – and if we don't find one, we will make one up ourselves. "This much is certain: Our path to completing the Ängelholm project will teach us a great deal and help us take a big step forward," says Thielemans.