Where was the Crossland again … there? That's right – a pair! Next comes … the Manta. This game is addictive – and not just because of the beautiful Opel models. Nobody knows who first came up with the idea of turning identical pictures into a memory game, or where and when it started, but matching pairs is one of the best-loved games worldwide. And the special thing about it is that, while your parents often have an advantage in other games, with a memory game they simply do not stand a chance. Children are just better at remembering the pictures.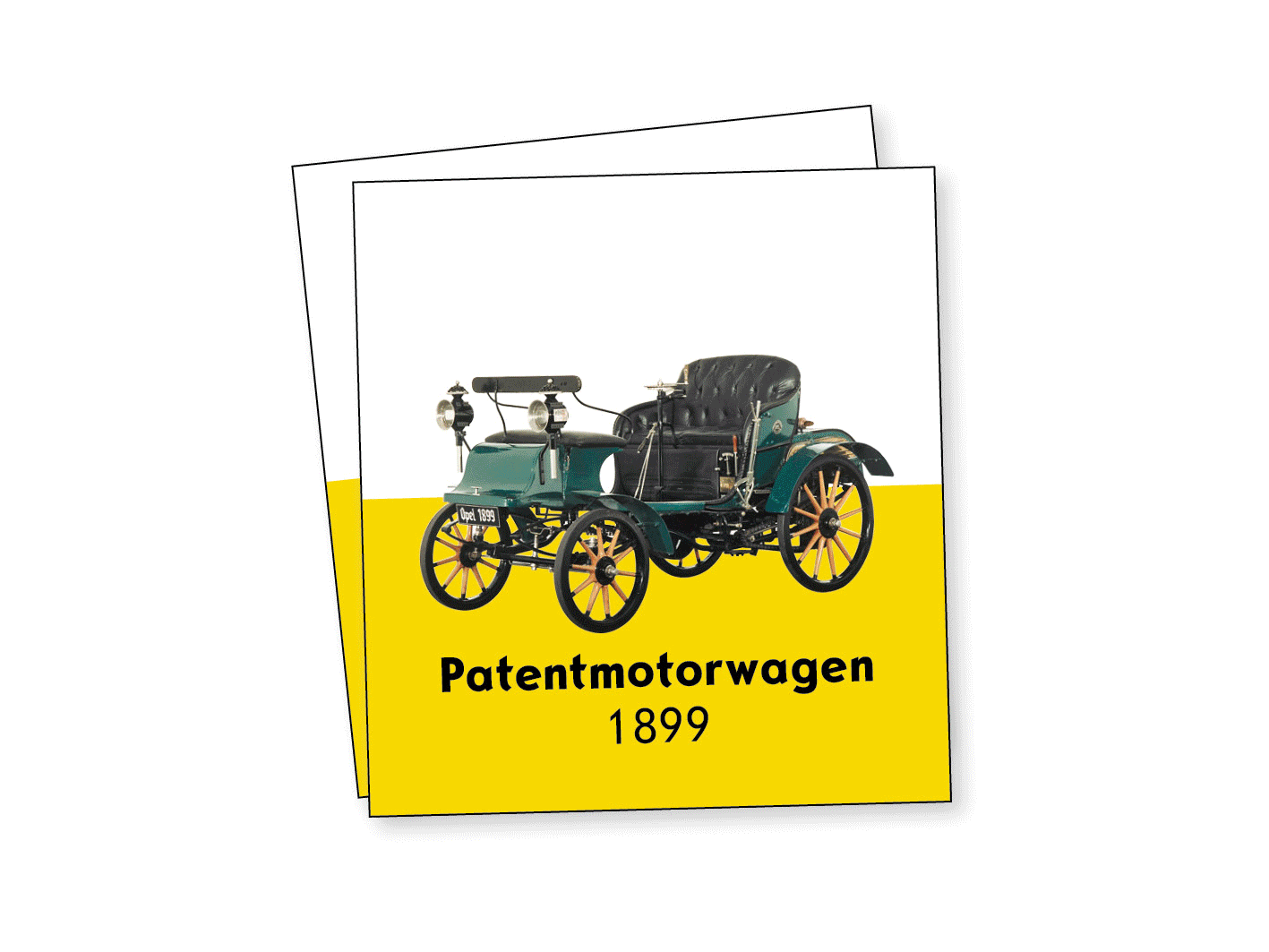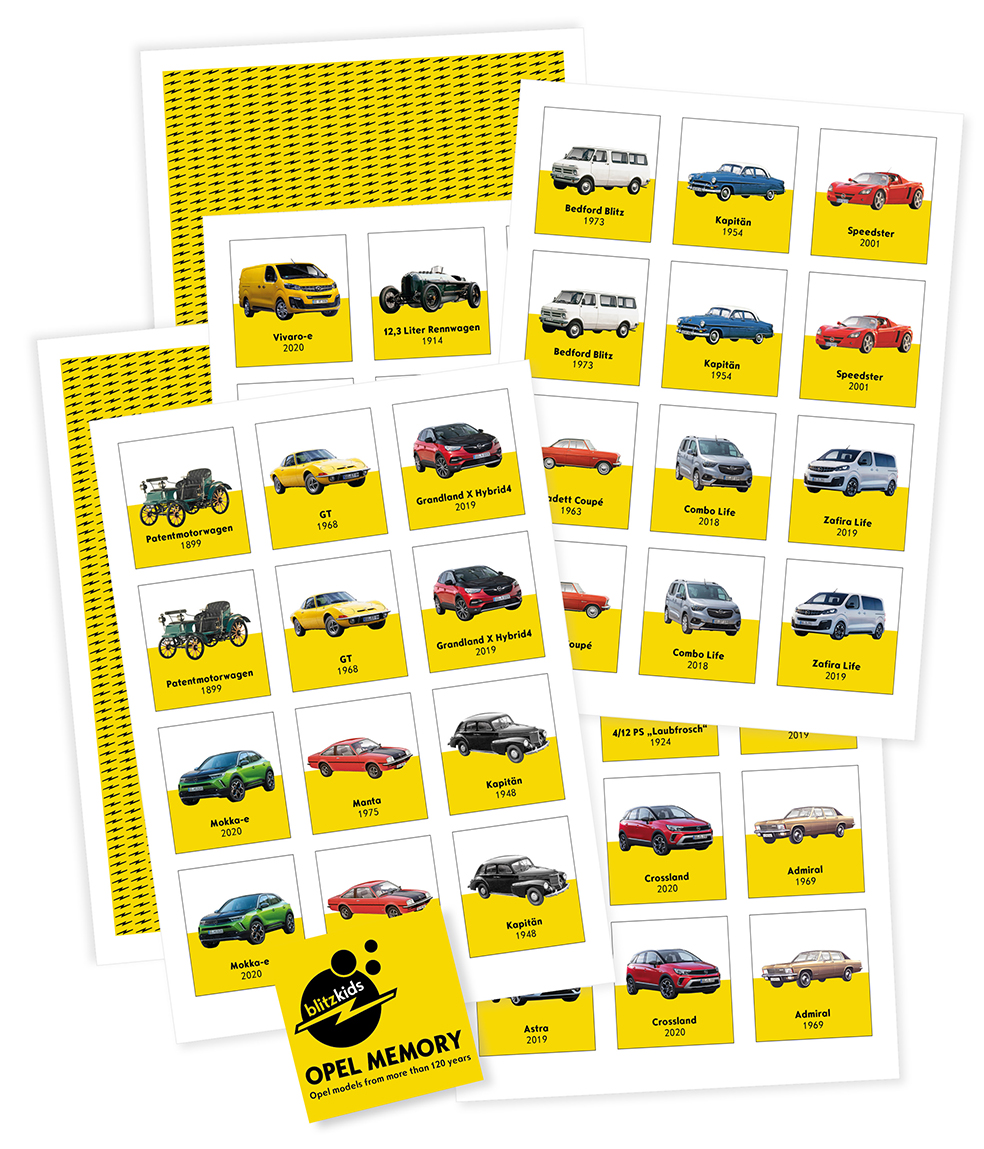 We have put together a picture matching game for you using Opel models going back more than 120 years. All you need is scissors and glue – and a grown-up to print out the instructions and cards for you. Have fun making and playing your game!
Download instructions and folding box
---
Download the "Opel Memory" playing cards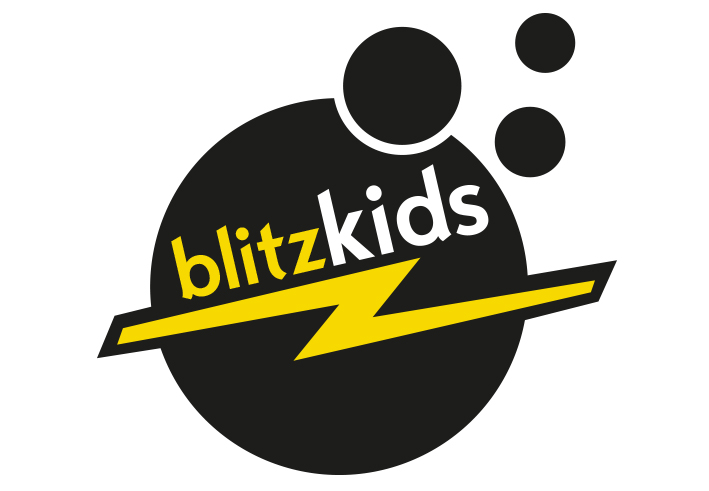 A helpful trick: To remember the cards that have already been turned over, you could make up a simple story about them. It doesn't have to make sense, as long as it's easy to remember. For example: If you had a Manta, a Laubfrosch (which literally means 'tree frog'), a GT and a Mokka-e, you could put together the following story: A manta ray meets up with a tree frog and Goes To drink a mocha-e with him.
---
November 2020