1The new Astra Sports Tourer is available as a plug-in hybrid right from the start of sales – making it Opel's first electrified estate. At market launch in summer 2022, the newcomer will be available as an electric plug-in hybrid with 180 hp system output, followed later by a 225 hp variant. Power ranges from 81 kW (110 hp) to 96 kW (130 hp) with the efficient petrol and diesel variants.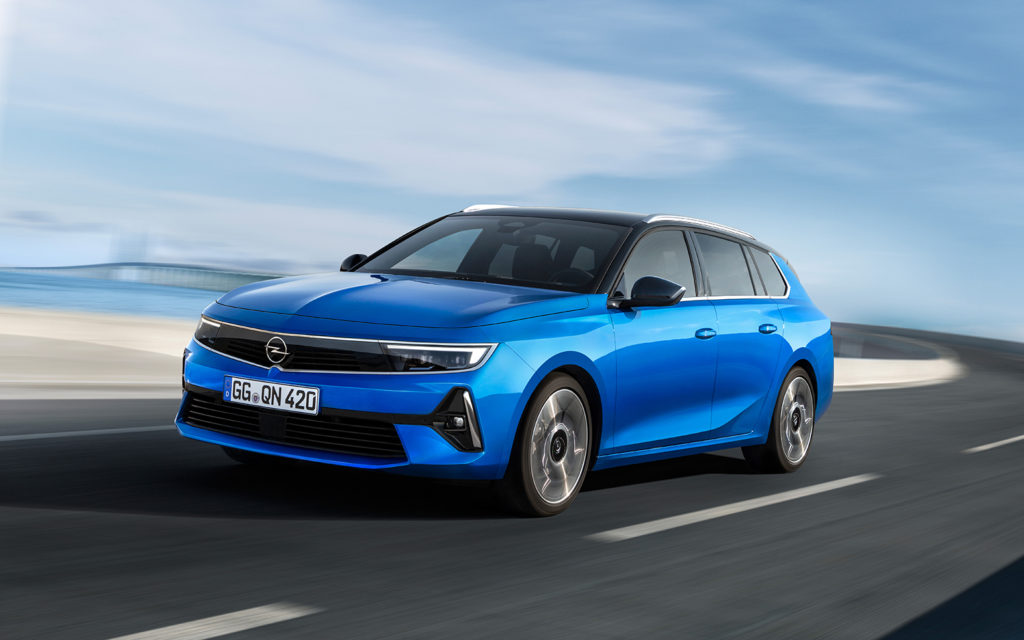 ---
3Like the five-door model, the estate version is also a true design statement of the brand with the new brand face, the Opel Vizor. "The new Astra Sports Tourer is the all-rounder for a new era – electrified, digitised and designed to excite," says Opel CEO Uwe Hochgeschurtz. At the rear, the Opel Compass is repeated by the centrally mounted Blitz, the vertically aligned high-mounted brake lamp and the especially slim LED tail lamps.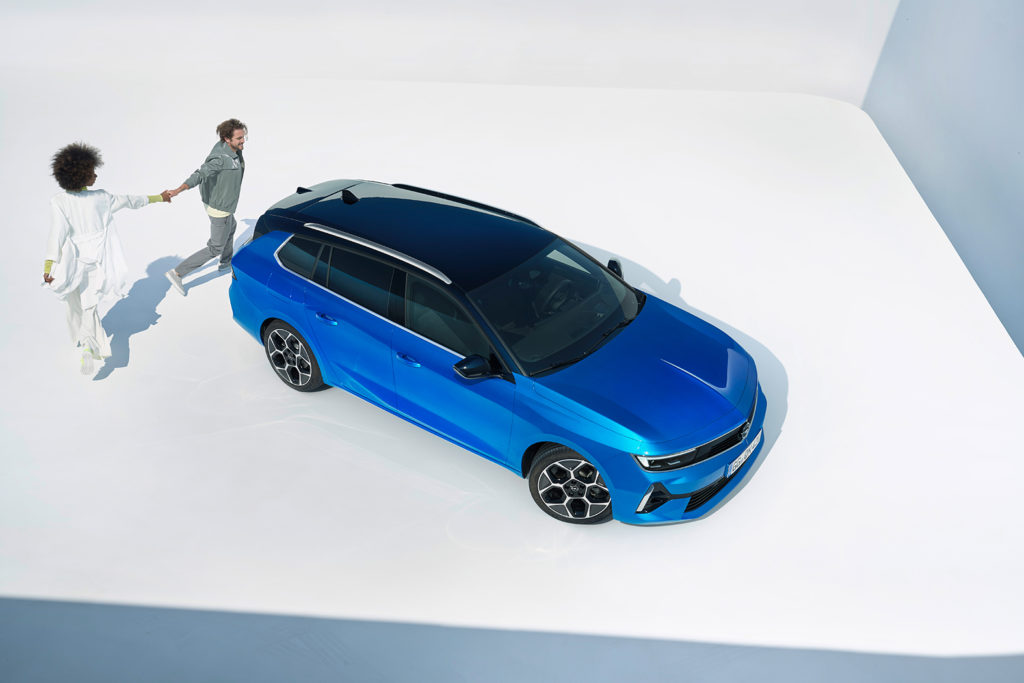 ---
5The Astra also makes a clear statement with the state-of-the-art technologies it offers and makes affordable in the market sector for compact estates. One highlight of the extensive portfolio is the latest version of the adaptive, glare-free Intelli-Lux LED® Pixel light. The system comes directly from the Opel flagships Insignia and Grandland, and with 168 LED elements, is a leader in the compact and midsize classes. The outstanding seating comfort is also typical of Opel.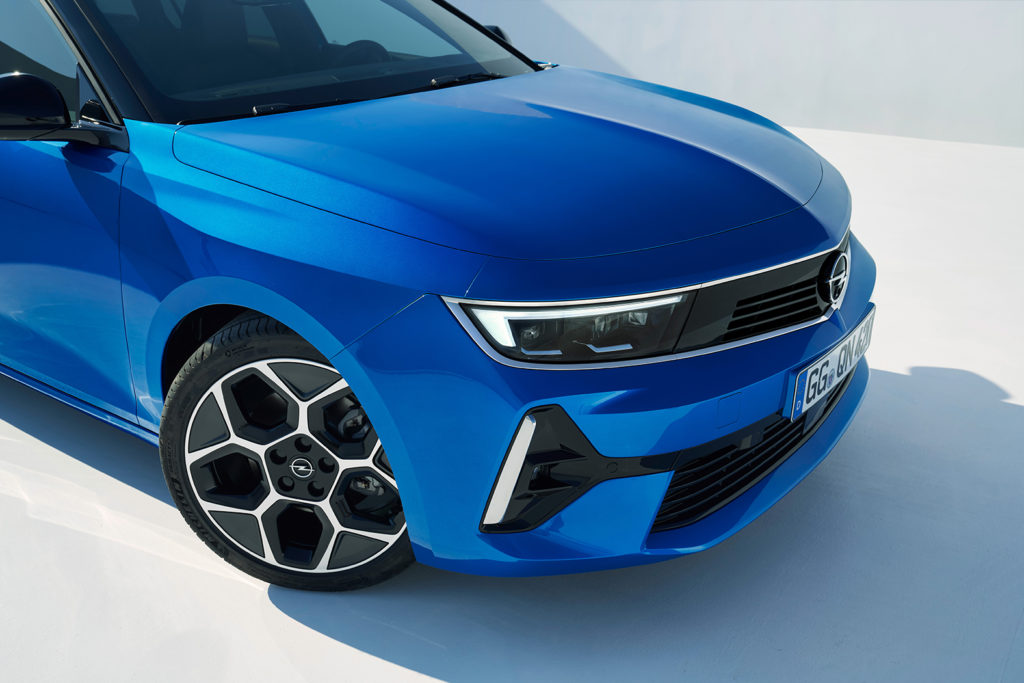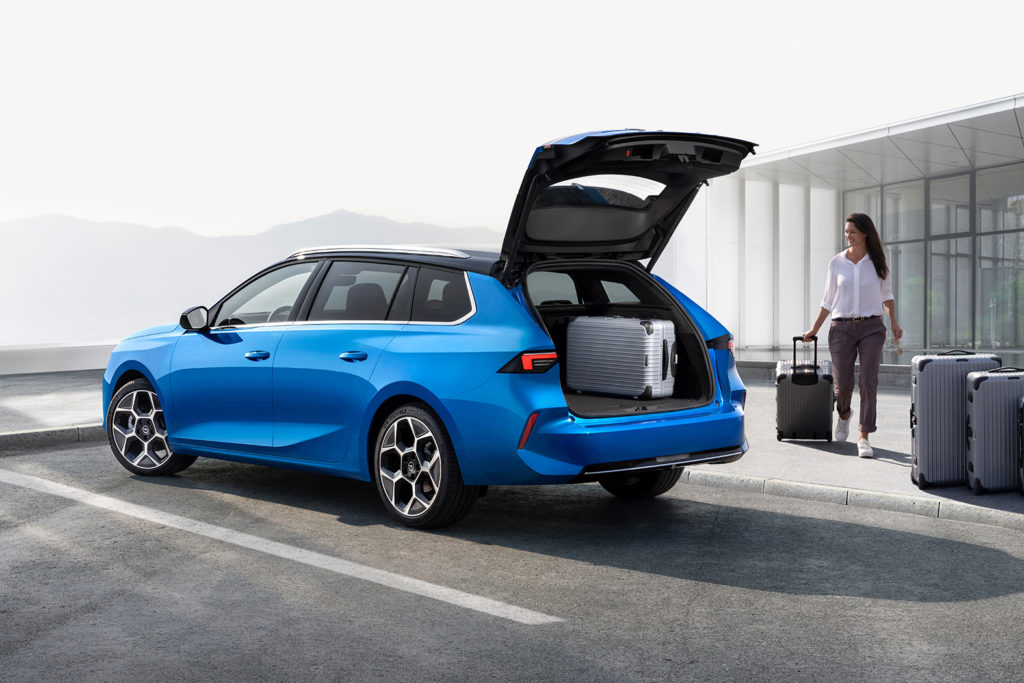 2More cargo space with smaller exterior dimensions: the newcomer is six centimetres shorter than the predecessor model, and at the same time the load volume of the combustion engine variants has increased to 608 litres (plus 68 litres) with the rear seatbacks upright and to 1,634 litres (plus four litres) with the rear seats folded down. Even with their underfloor lithium-ion battery, the plug-in hybrid variants still offer plenty of space for leisure, shopping and holidays, with cargo volume between 548 and 1,574 litres.
---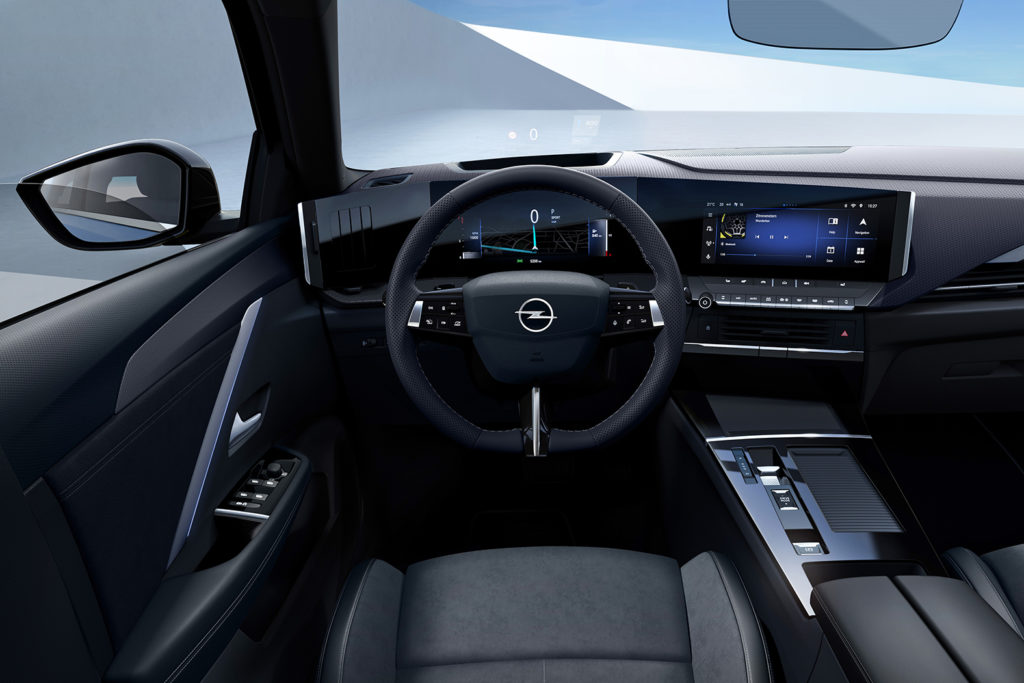 4The interior has taken a big step forward too. The fully digital Pure Panel human-machine-interface (HMI) offers customers a pure, intuitive experience. Operation is via an extra-wide touchscreen, just like a smartphone. Important settings such as climate control can still be selected directly via just a few switches. The new generation of multimedia infotainment and connectivity systems can be connected to wireless Apple CarPlay and Android Auto via compatible smartphones.
---
"The new Astra Sports Tourer is the all-rounder for a new era – electrified, digitised and designed to excite"
– Opel CEO Uwe Hochgeschurtz –
---
December 2021